It's the moment you all have been waiting for. This is the official unveil of Boy Green's 2017 NFL Mock Draft, Version 1.
H
ey everybody, this is coming to you later than it has in previous years, but finally, here's my first version of my annual 2017 NFL Mock Draft.
Every year I look into each team's top three needs, then do a position analysis both pre-free agency and post-free agency. Then I try to put myself in the position of the team and what they'd be willing to do at that point in the draft.
I will warn you that I don't prognosticate draft day trades in my mocks, even though we all know they're going to happen. It's enough to estimate what a team will do at a certain point in the draft. To construct trades between what two teams will receive in made up fairy land is just too much.
So without further adieu, here is the first version of my 2017 NFL Mock Draft: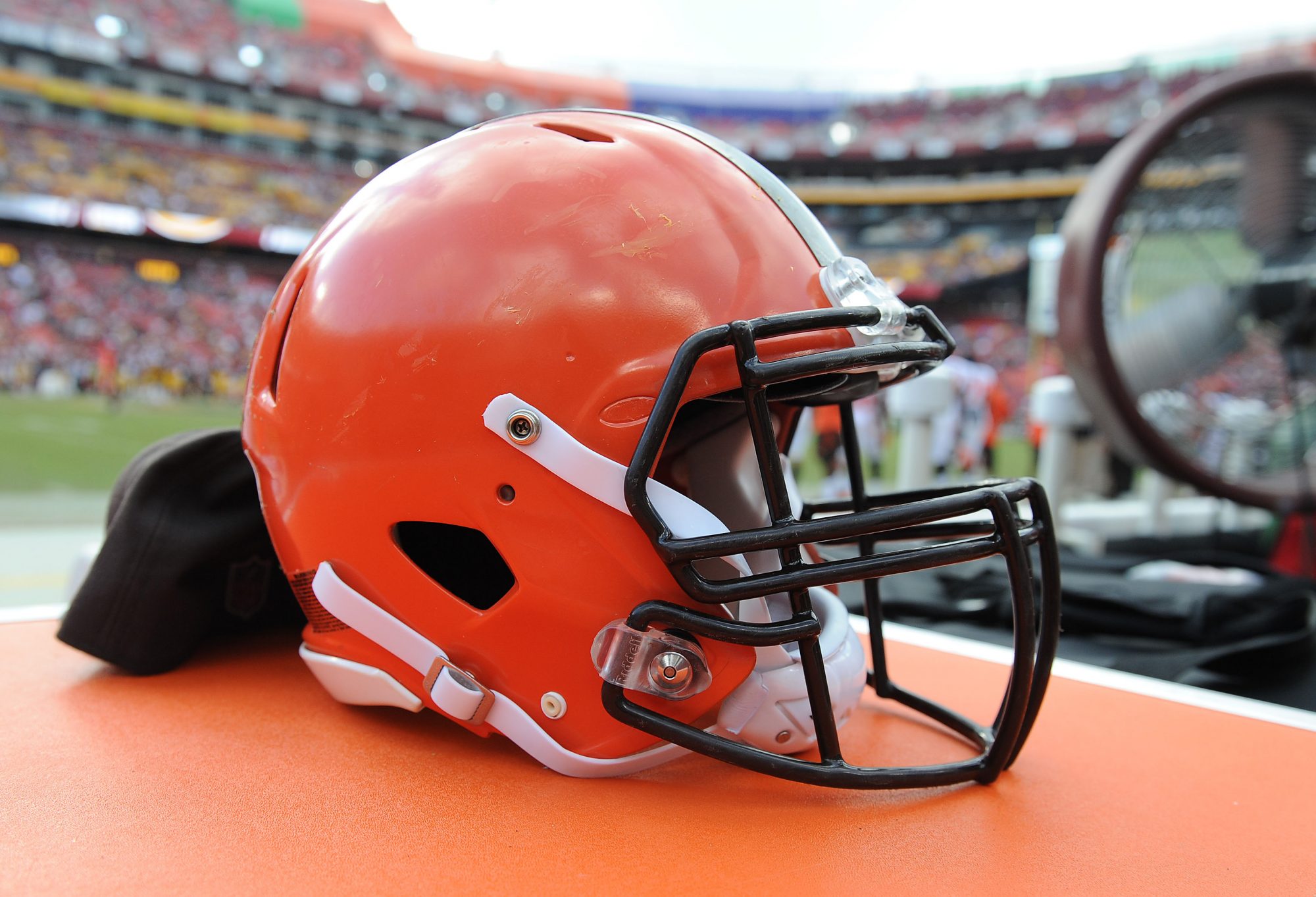 1. Cleveland Browns
The Cleveland Browns have a bunch of needs, which is evidenced by the fact they have the No. 1 overall pick in the first place. This is a pick that should be based purely on best player available and if that's the case, there's no debate here.
Myles Garrett is the best player in this draft, hands down. He's the best pass rushing talent since Von Miller. He had a phenomenal combine and followed it up with a stellar Pro Day improving on some of those already impressive combine numbers.
I know Cleveland has QB issues, but there's no bonafide franchise quarterback in this class according to the experts. This makes the possibility great that that one of their targets could be available with their second first round pick in the draft. More on that later.
Cleveland was the third worst team at getting to the quarterback last year. 32.5 sacks in three seasons for the Aggies is incredible production for Garrett and could improve the browns immediately on defense. This is where the Browns do the most un-Browns thing ever: take the best player and employ a Pro Bowler for the next decade.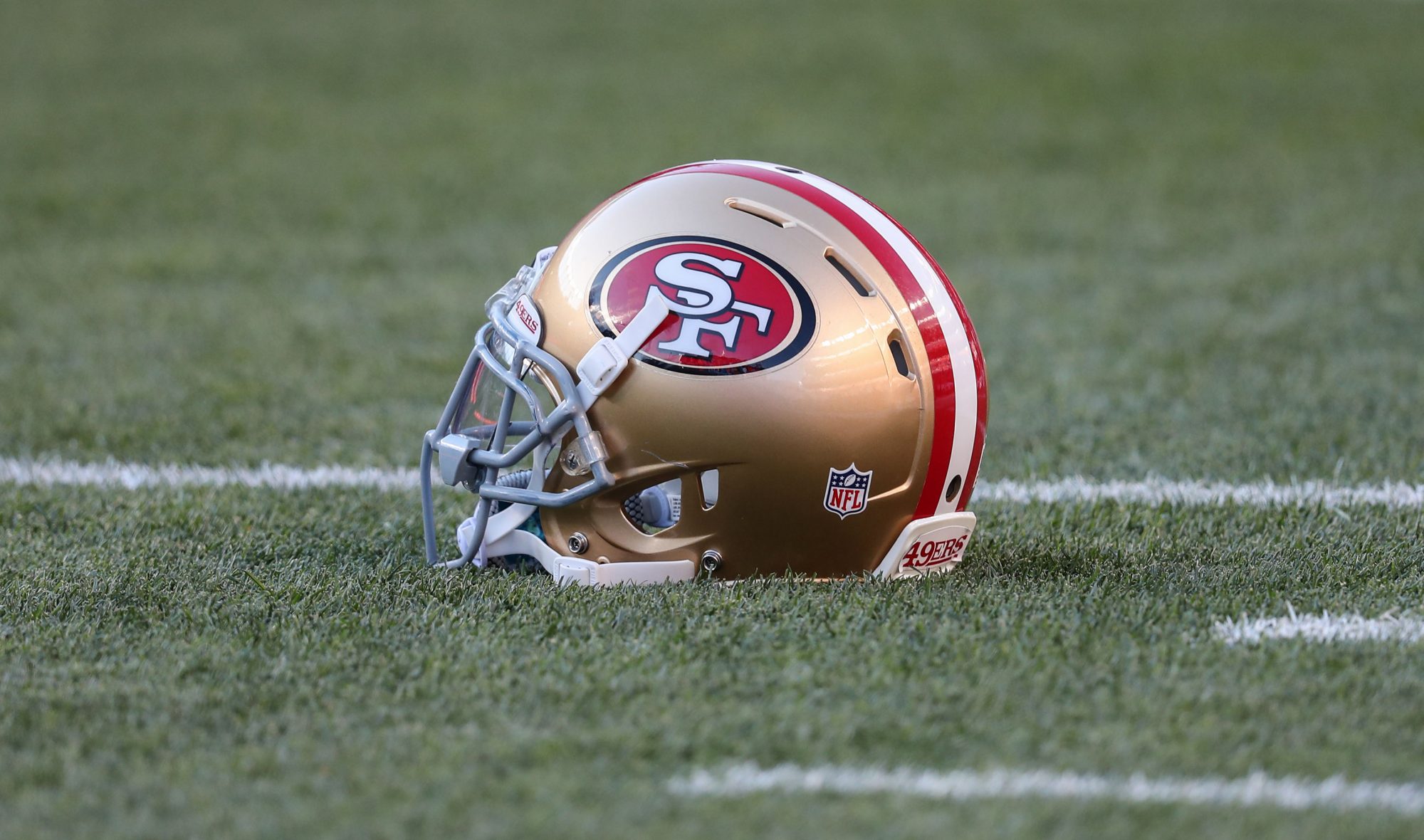 2. San Francisco 49ers
Another team with quarterback issues with the bevy of options in front of them with the second overall pick are the San Francisco 49ers. But with so many different needs, they'd be another team best served taking the highest player on their board.
Ultimately, this pick comes down to two versatile players on the defensive line. They opt for the riskier pick in Jonathan Allen here. He provides an instant five-technique who can penetrate the pocket.
There are a few concerns: those pesky shoulder injuries and his poor performance at the NFL Scouting Combine. Ultimately, the shoulder issue will have to be approved by the 49ers.
If the doctors provide the clearance, I would love to see how Allen fits with the other first round pick linemen from the last two years in DeForest Buckner and Arik Armstead. The 49ers don't have the same glut of talent they had when Jim Harbaugh was running the show, but they're well on their way with this addition.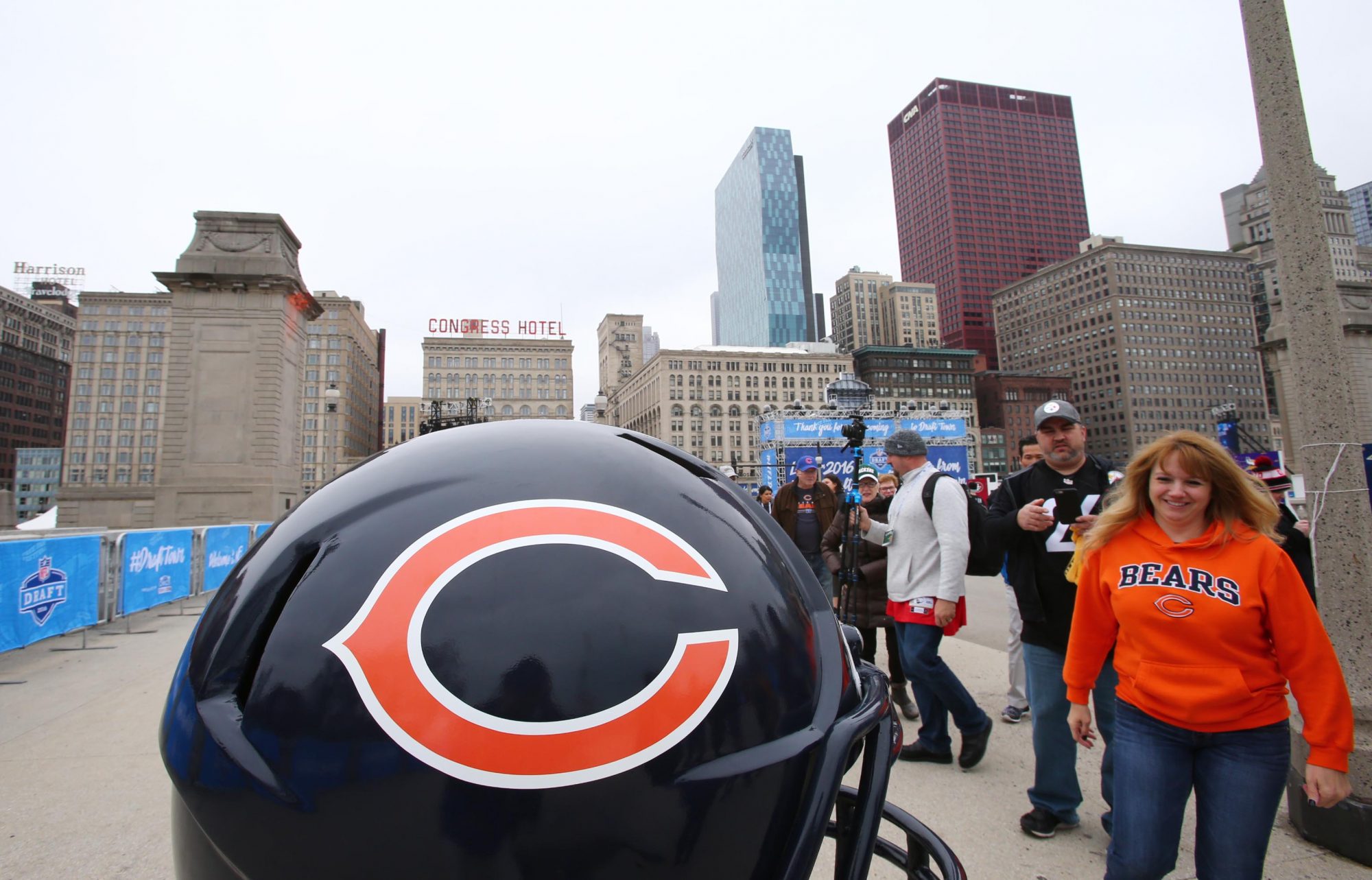 3. Chicago Bears
There are a few different ways the Bears could go with this selection. They could try to replace Alshon Jeffery, but that'd be too high in my opinion. So let's try to fix that secondary.
With Marshon Lattimore, they nab the best corner in the draft who has freakish potential: sub 4.4 40 plus a near 40-inch vertical. It took him two years to get on the field for Ohio State and those cumbersome hamstrings may be cause for concern long-term.
Corner is their biggest need despite adding a couple veterans in free agency. Kyle Fuller, their first-round pick out of Virginia Tech, needs a partner in crime. Insert Lattimore.
With the signing of Mike Glennon, this should preclude the team from drafting a quarterback in the top-three rounds. John Fox survived thus far with poor results on defense and that can't be the case this season if he wants to keep his job.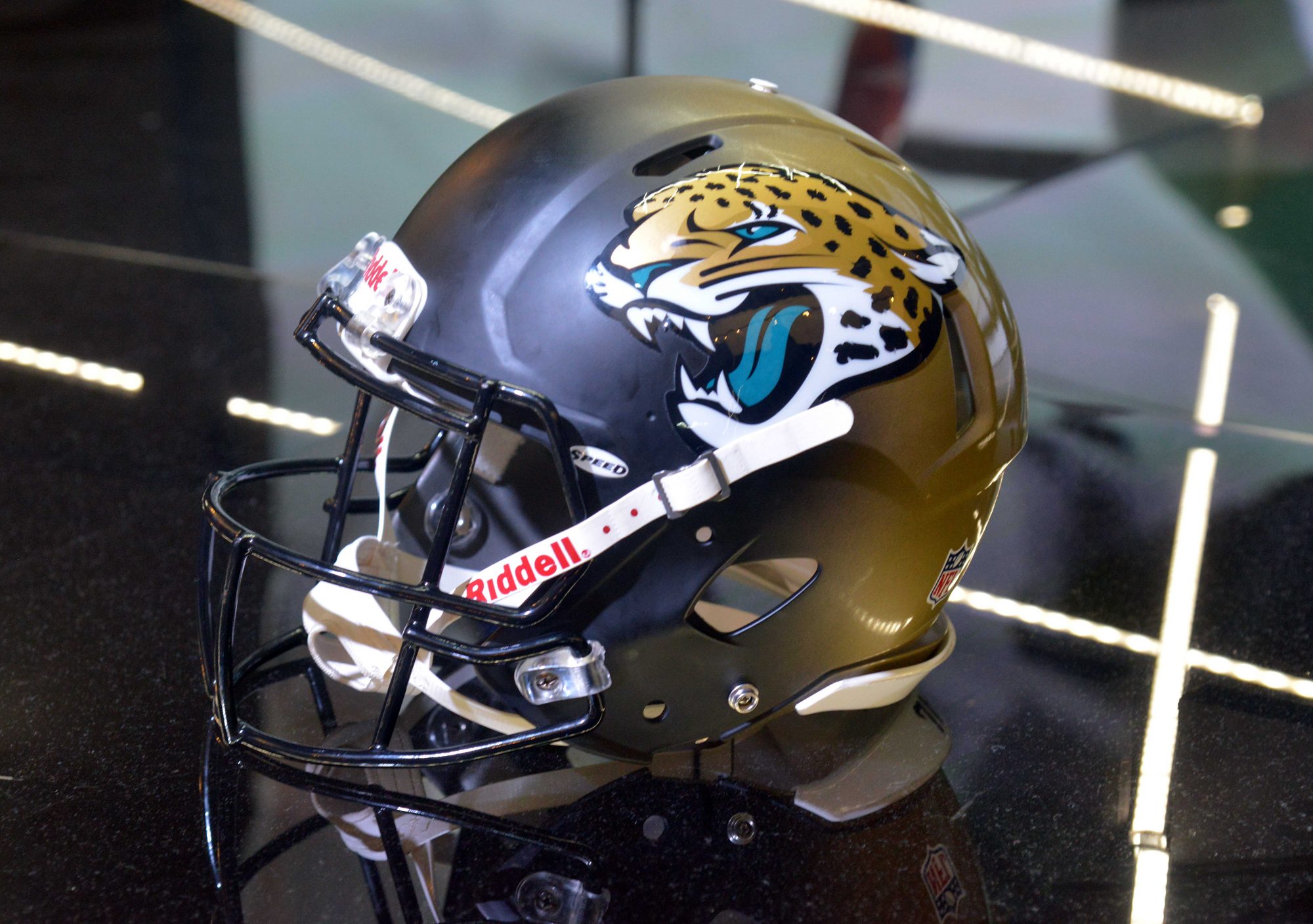 4. Jacksonville Jaguars
The Jacksonville Jaguars have a new regime in place that is ready to take this talented team to the next level. Despite the talent on defense they could use one more piece to complete the defensive line.
Enter one of the hottest rising prospects in this NFL Draft, Solomon Thomas. While he's listed as a defensive end, he could slide in and play some defensive tackle. They've got a cluster of talent already with: former No. 3 overall pick Dante Fowler Jr., Super Bowl champion Malik Jackson and veteran leader Calais Campbell.
Add in Thomas and this could be quite the ferocious bunch. They have needs on the OL, unfortunately, this is one of the worst offensive line drafts in the last decade. So instead, they take the best player available here in Thomas.
This is the first year under new coach Doug Marrone and new VP Tom Coughlin, they're going to want to make their imprint. Speaking of, quarterback and running back are sneaky needs for this team, so keep an eye on that.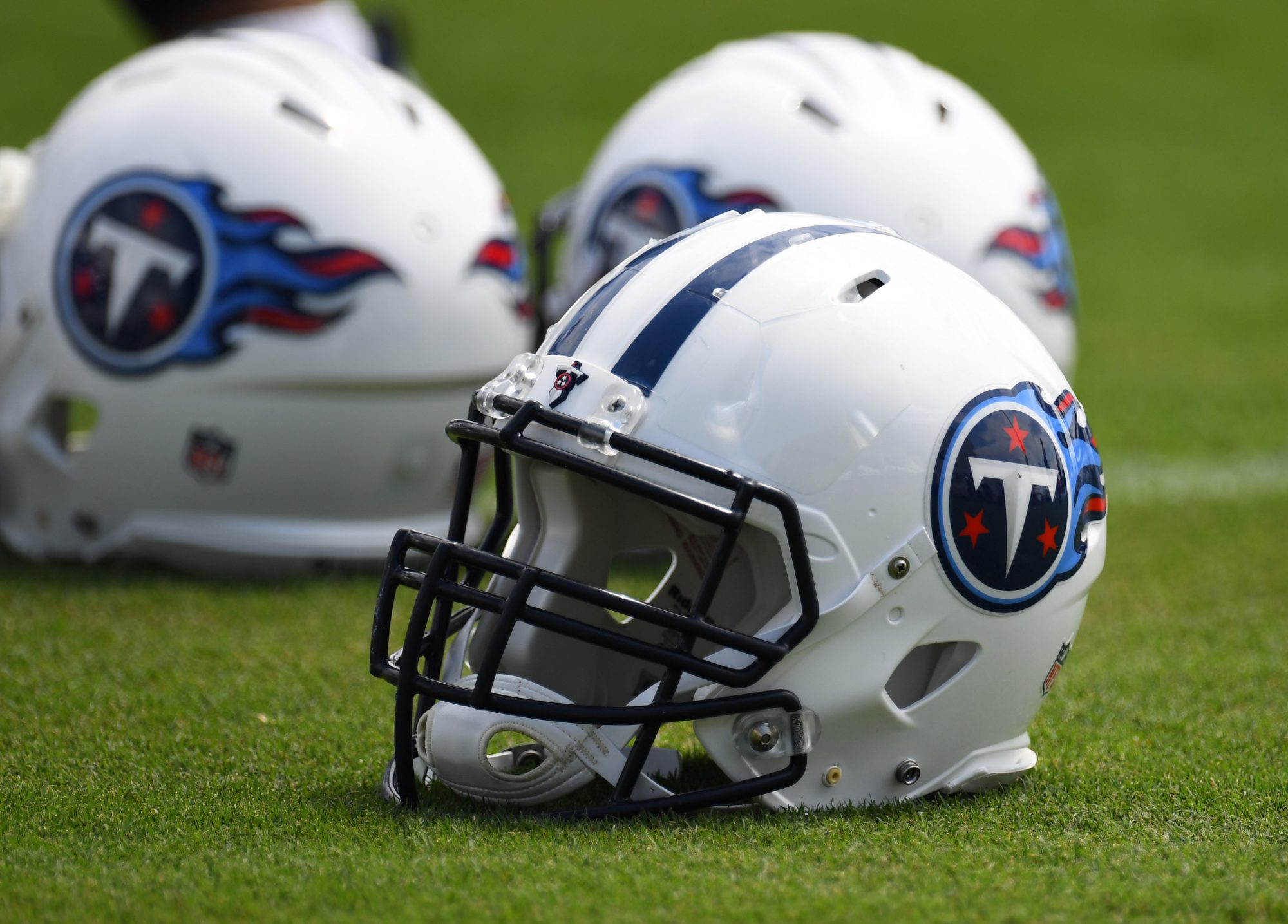 5. Tennessee Titans (from LA Rams)
This is a luxury for the Tennessee Titans. They have major needs at wide receiver, but having two first round picks almost pushes the WR pick later. In this scenario, the top corner is off the board already and so is the top edge rusher.
So when in doubt, get the best player left. The Titans get an absolute steal in this mock because Jamal Adams isn't only the best defensive back on the board, but he's a leader.
He's a complete safety. Adams is phenomenal in coverage and he's great in the box. He reminds me of former LSU Tiger, Tyrann Mathieu. The honey badger was always around the football and the same is true for Adams.
A few concerns: while his aggression is a huge positive, that often leads to him being susceptible to the double moves and play action game. He's a plug and play guy with Landon Collins-like ability to make plays.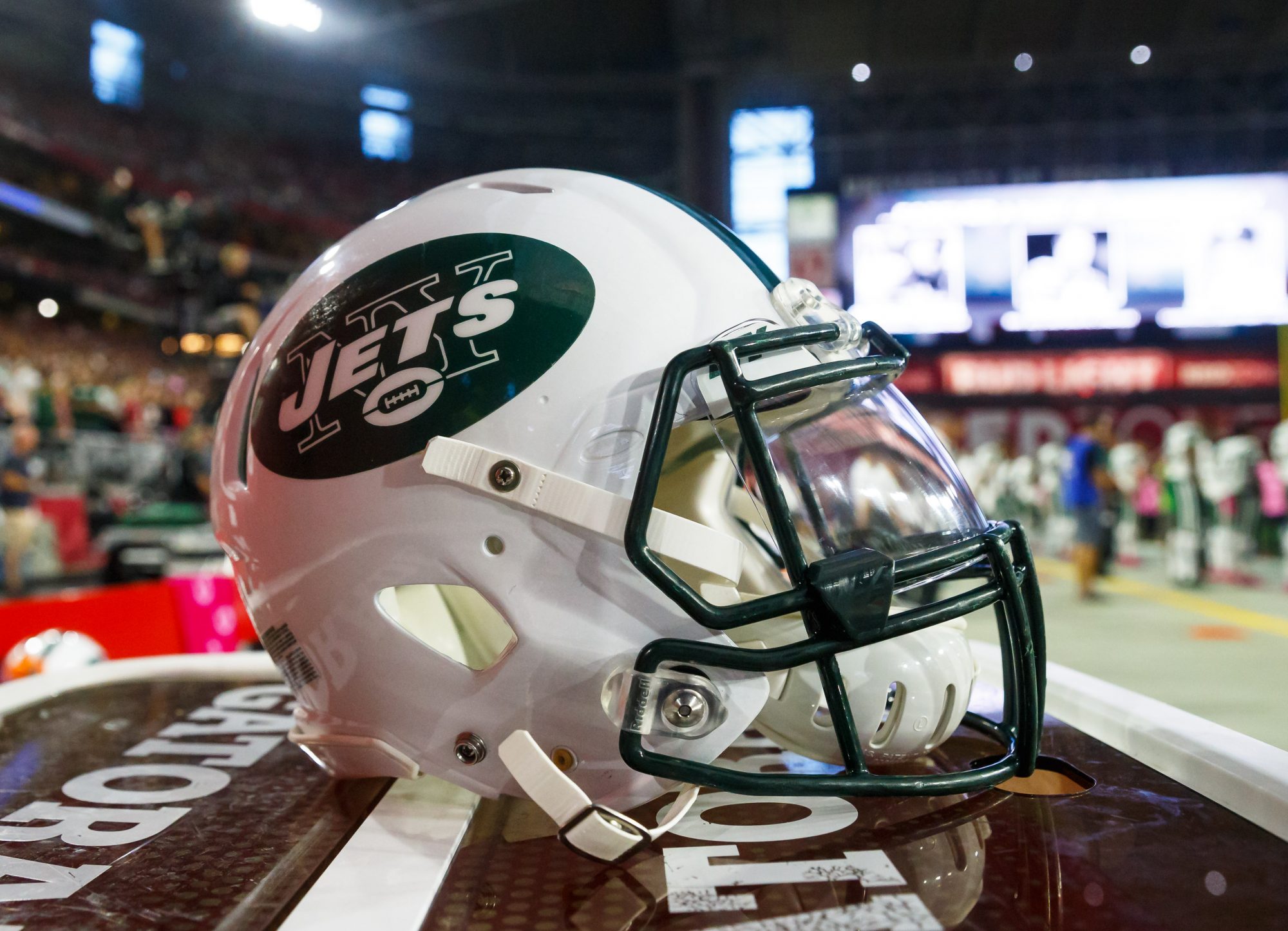 6. New York Jets
This is one of the worst possible scenarios for the Jets: top corner gone, top target Jamal Adams is absent, but all the quarterbacks are still on the board. Hmmm … would the Jets dare?
I've never quite seen a draft like this at quarterback where it is truly pick your flavor. You could make an argument that Deshaun Watson, Mitchell Trubisky, Deshone Kizer or Patrick Mahomes could be the top guy.
At the end of the day, a ton of Jets fans are either going to bemoan this pick or give me a virtual fist-bump. The Jets have worked out all the top quarterbacks and I think that one of these quarterbacks is going to tickle their fancy.
Personally, I have Watson in front of the QB conga line. He's got all the intangibles you look for, he's had success at the highest level of college football and he seems like a really intelligent kid. While the Jets have a ton of needs, none are greater than the void at quarterback.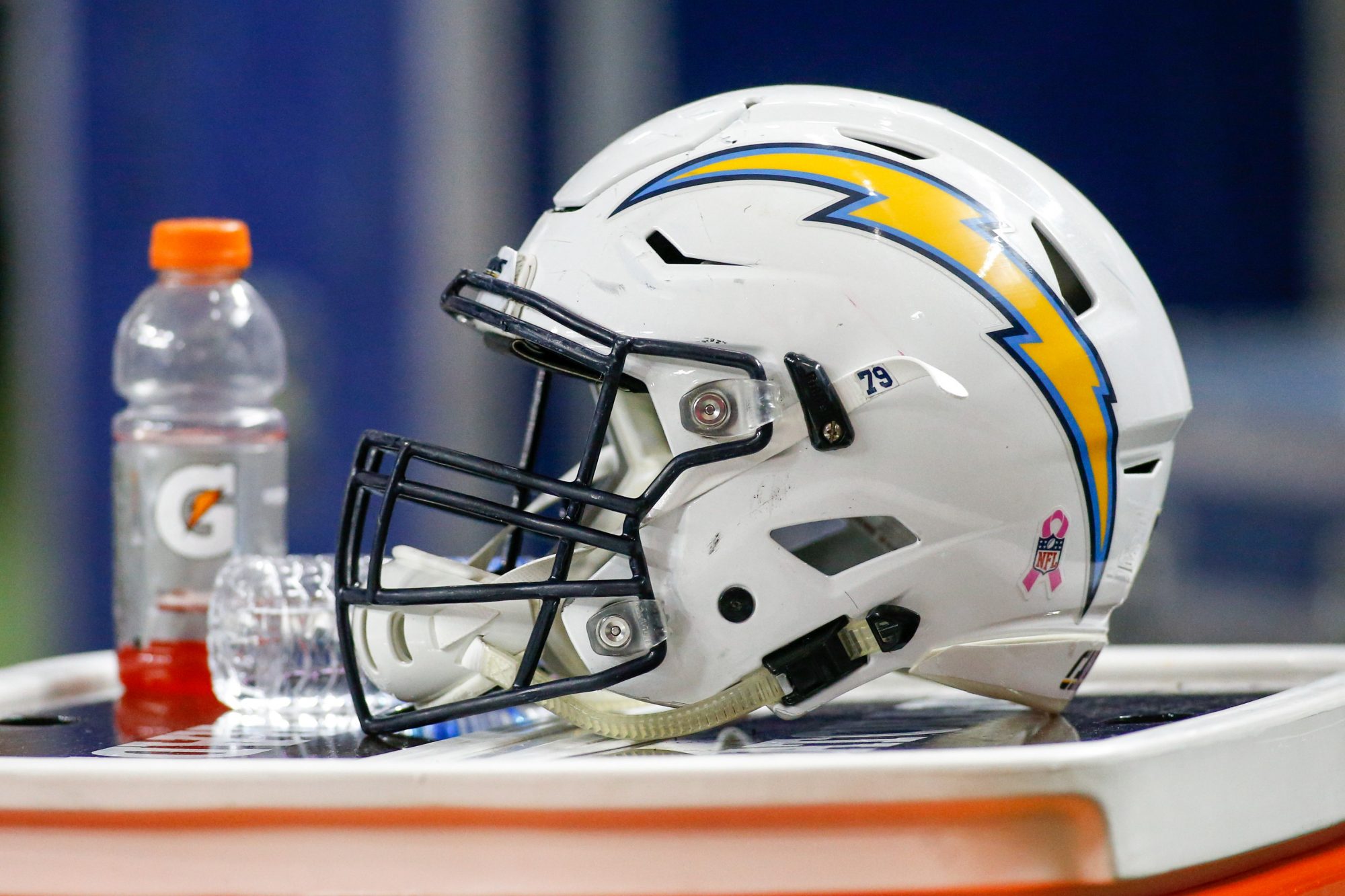 7. Los Angeles Chargers
The "one-year wonder" title is what is often attached to this versatile player. He's a popular pick in mock drafts across the internet to the LA Chargers and for good reason.
This could be the best pair of safeties (Adams-Hooker) combo since Earl Thomas and Eric Berry came out in the 2010 NFL Draft. They both have potential to be mega superstars at the next level.
Hooker has Ed Reed-like range, Troy Polamalu-like instincts and overall is just a very decisive player who has elite ball skills. These may seem like lofty comparisons, but he's more than capable of living up to this unrealistic hype.
The one year of experience is a bit of a red flag. Another pro-player comparison is Antonio Cromartie. Crazy athleticism, but a shady tackler who shies away from contact. The Chargers found their star out of Ohio State last year, why not go back to that same well?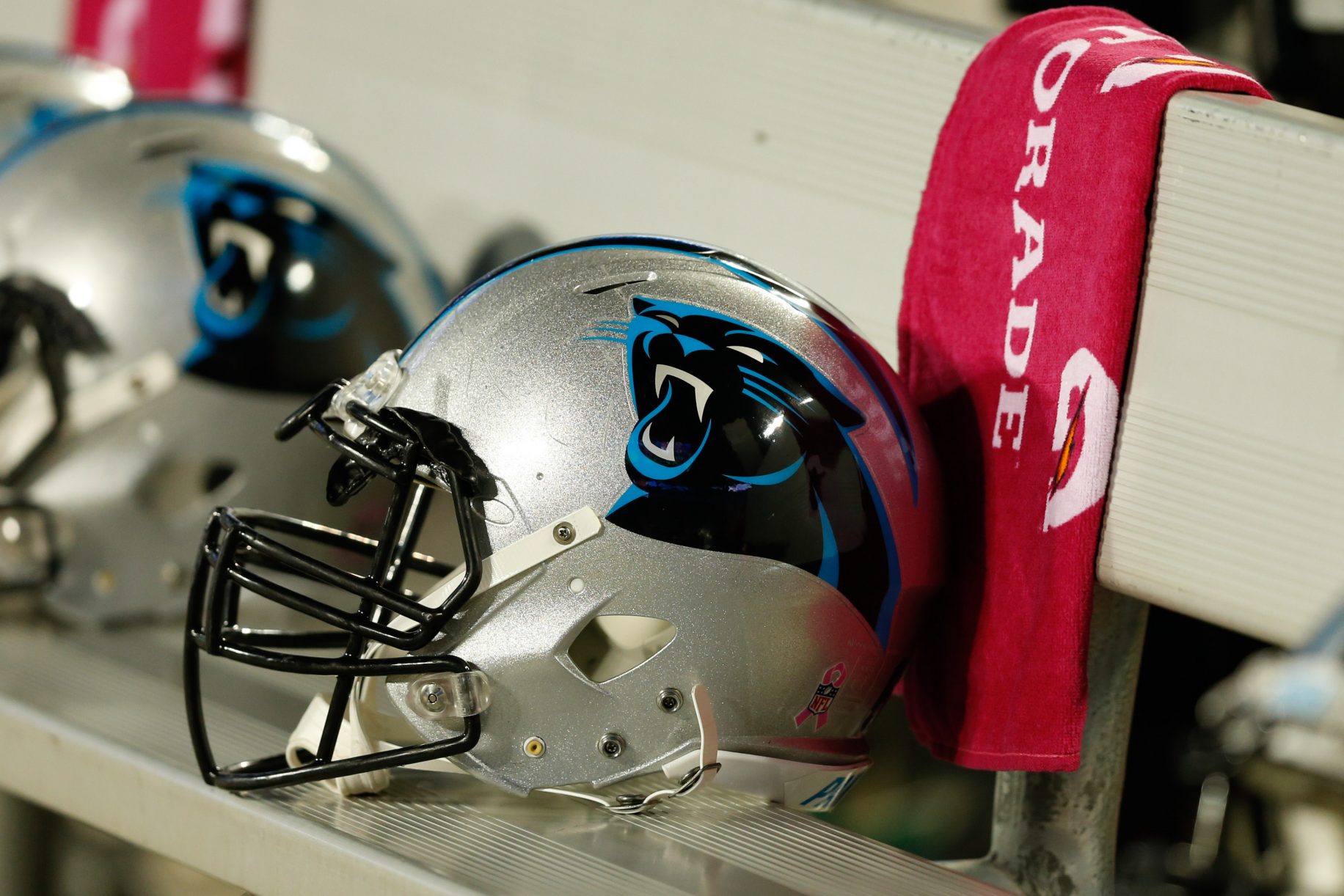 8. Carolina Panthers
Jonathan Stewart is 30 and is open to splitting the work load. Arguably, he had his greatest success when he was tag-teaming with DeAngelo Williams. It's time to inject a playmaker into the backfield.
It'd be a welcomed addition for Cam Newton and company who would like to go back to what got them to the Super Bowl. For those who are into the whole Vegas betting, Fournette should be the early favorite for the OROY award.
In this offense, he could realistically run for 1,500 yards and double digit touchdowns. He's got an unbelievable combination of speed and power. While some running backs shy from contact, not Fournette, he seems to be looking for contact.
This is is a positive-negative because that'll definitely limit his career long-term. The Panthers could have the No. 1 rushing attack and that would lead them back to a deep playoff run.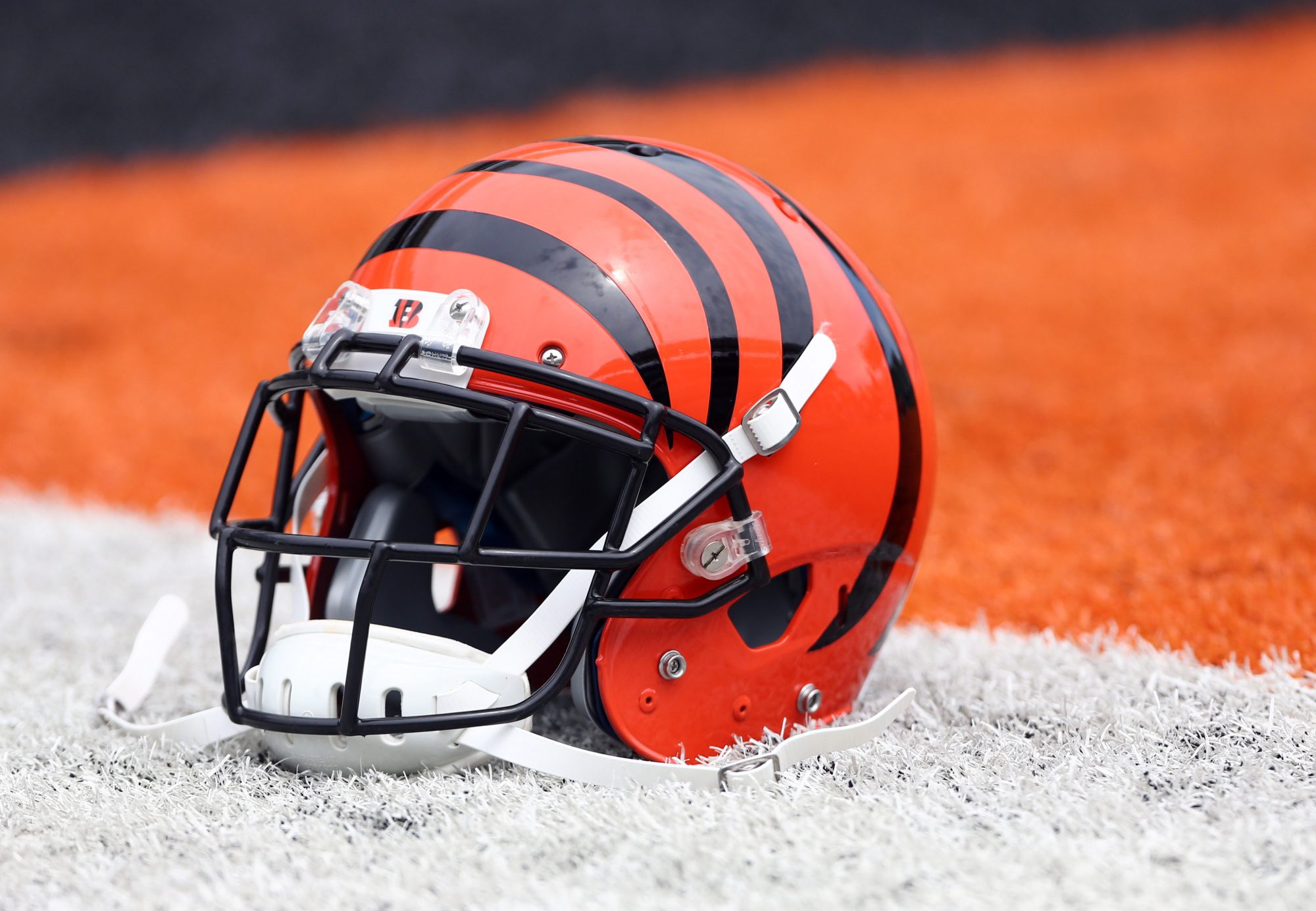 9. Cincinnati Bengals
Another hot rising prospect is Haason Reddick. The Bengals will be tempted to go Reuben Foster here, but they go with the upside of Reddick.
He's passed all the pre-draft tests with flying colors whether physical (all the tests and drills at Combine) or mentally (apparently tested very well in interviews according to scouts). Another reason why Reddick is over Foster comes down to scheme-versatility.
He can play inside or outside in a 3-4 or 4-3, with his hand in the dirt or playing on his feet in space. Although, I must caution you, at this time every year we hear the term "combine warriors."
These are players that are relative unknowns coming in, but crush all these off the field workouts and really impress. There's a difference between a guy looking good on the field and a guy looking good in shorts. At the end of the day, always trust the tape, it never lies. This isn't an indictment necessarily on Reddick, but a warning about guys like Reddick.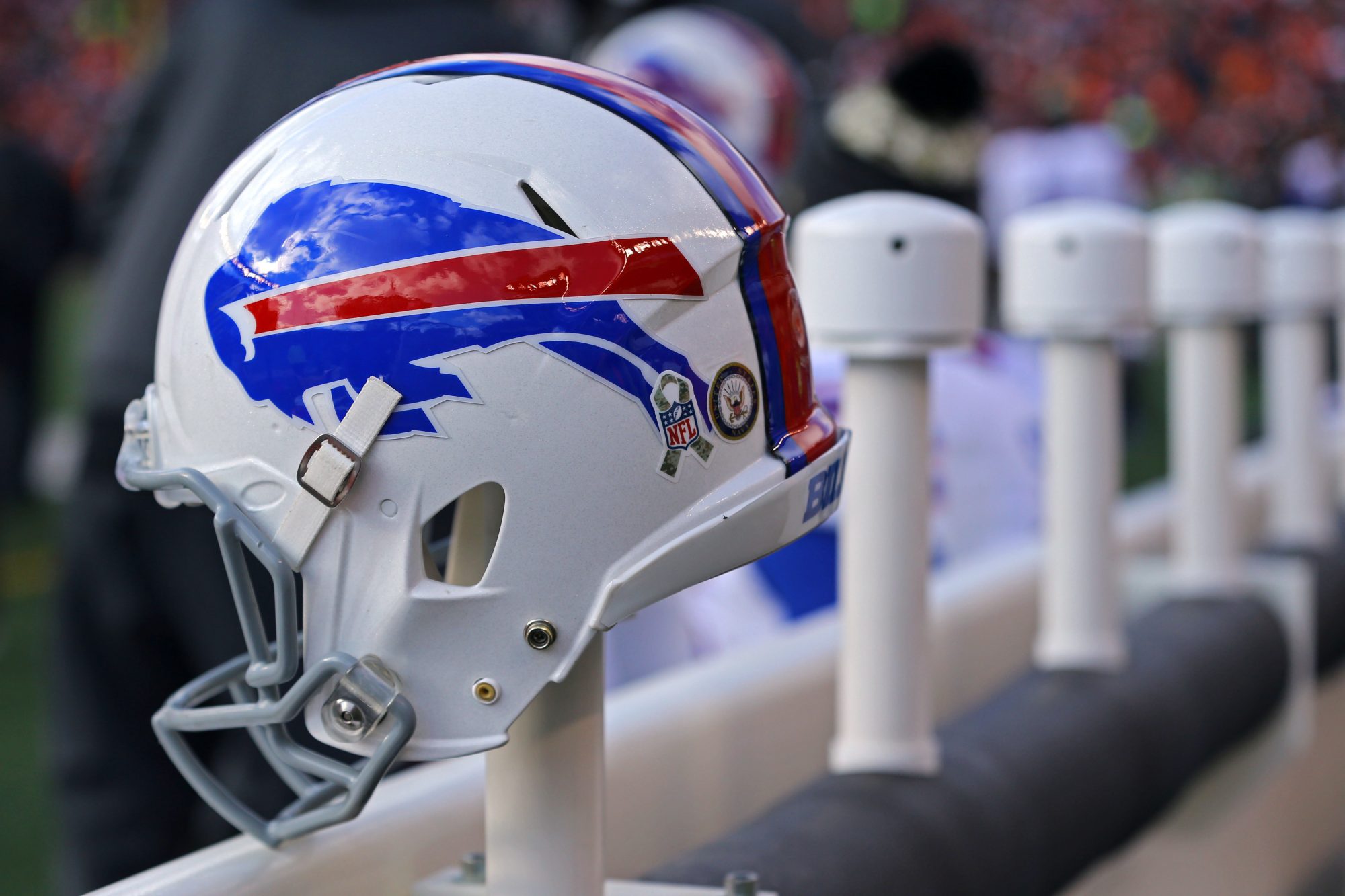 10. Buffalo Bills
This wide receiver class is another pick your flavor. The top-three receivers could come off the board in any order, but Buffalo would like to pair their own Clemson receiver with another.
Williams would be the perfect complement to Sammy Watkins. Williams is an immediate red-zone target, which has been an area of concern for the Bills. Out of all qualifying quarterbacks in the NFL, Tyrod Taylor ranked 27th worst in red zone passing efficiency, according to Pro Football Reference.
Despite drafting six wide receivers since 2012, the position is still very much an area of need. They also lost one of those receivers in Robert Woods this offseason on a mega-deal to the LA Rams.
He's got a big frame with a very high ceiling. His slow 40 time game speed was a concern but getting that 4.5 at his Pro Day put a lot of that outside noise to rest. The Bills need weapons on offense and this would be going a long way to help out their quarterback who they just re-upped with.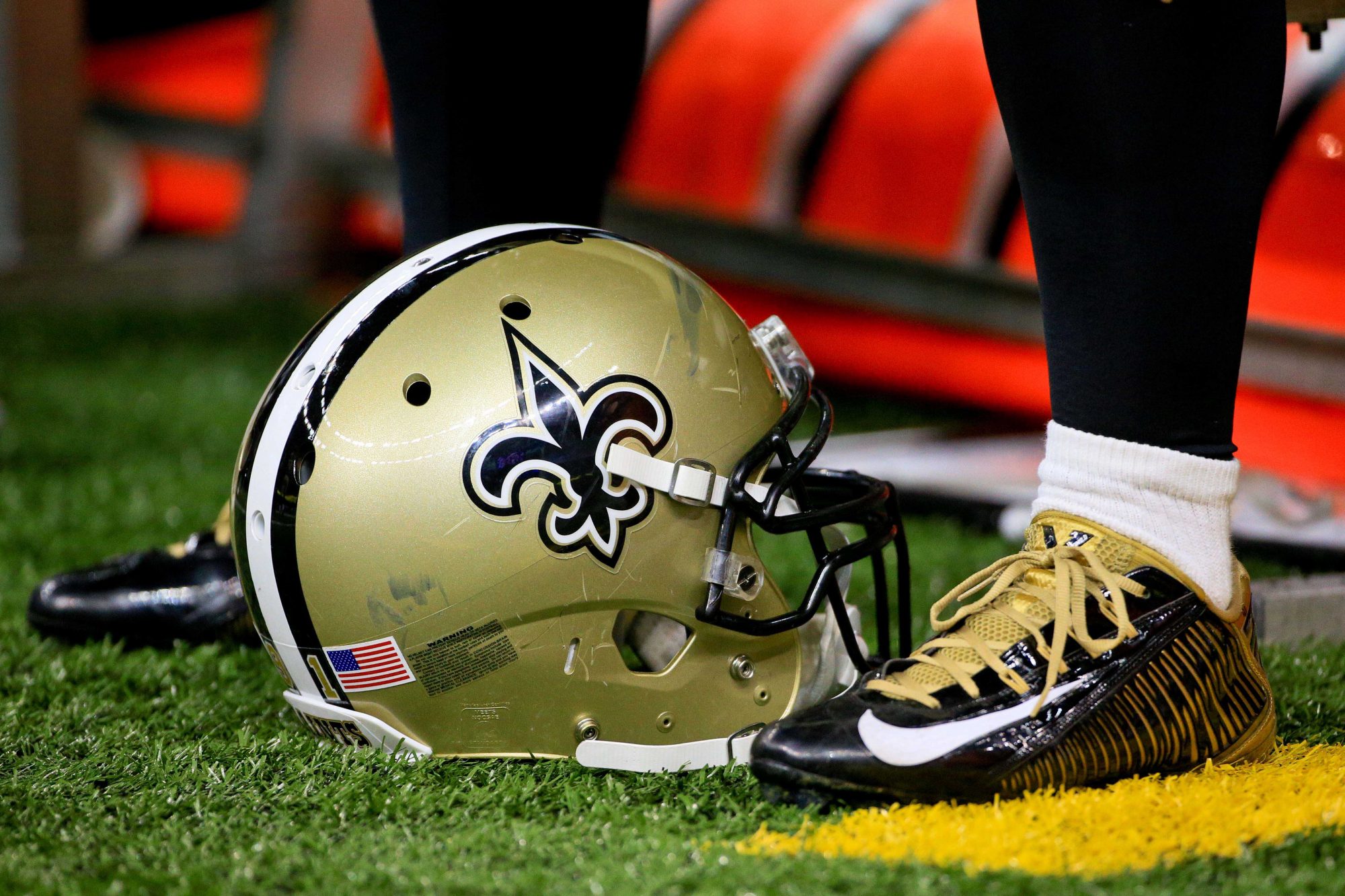 11. New Orleans Saints
While losing Brandin Cooks is a tough loss at the WR position, possessing multiple first-round picks provides a ton of luxury. The New Orleans Saints have five picks in the top-103 and three of the top-42.
Therefore, they have a lot of picks to improve one of the worst defenses in the NFL over the last several years. The reason the Saints were willing to trade off offensive stars like Cooks and Jimmy Graham is because they knew the rest of the roster needed help.
Specifically on the offensive line and on every level of the defense, if I were the GM, I'm not sure I'd pick an offensive player in this draft. Not because there aren't good players, but because they need that kind of help defensively.
With their first pick in the 2017 NFL Draft, they start hacking away at their defense. Takkarist McKinley is an explosive athlete who didn't really realize his potential last year. You know his work ethic won't be an issue, but he's a tad raw. I love his length (long arms), but he needs to do a better job of using his size to his advantage.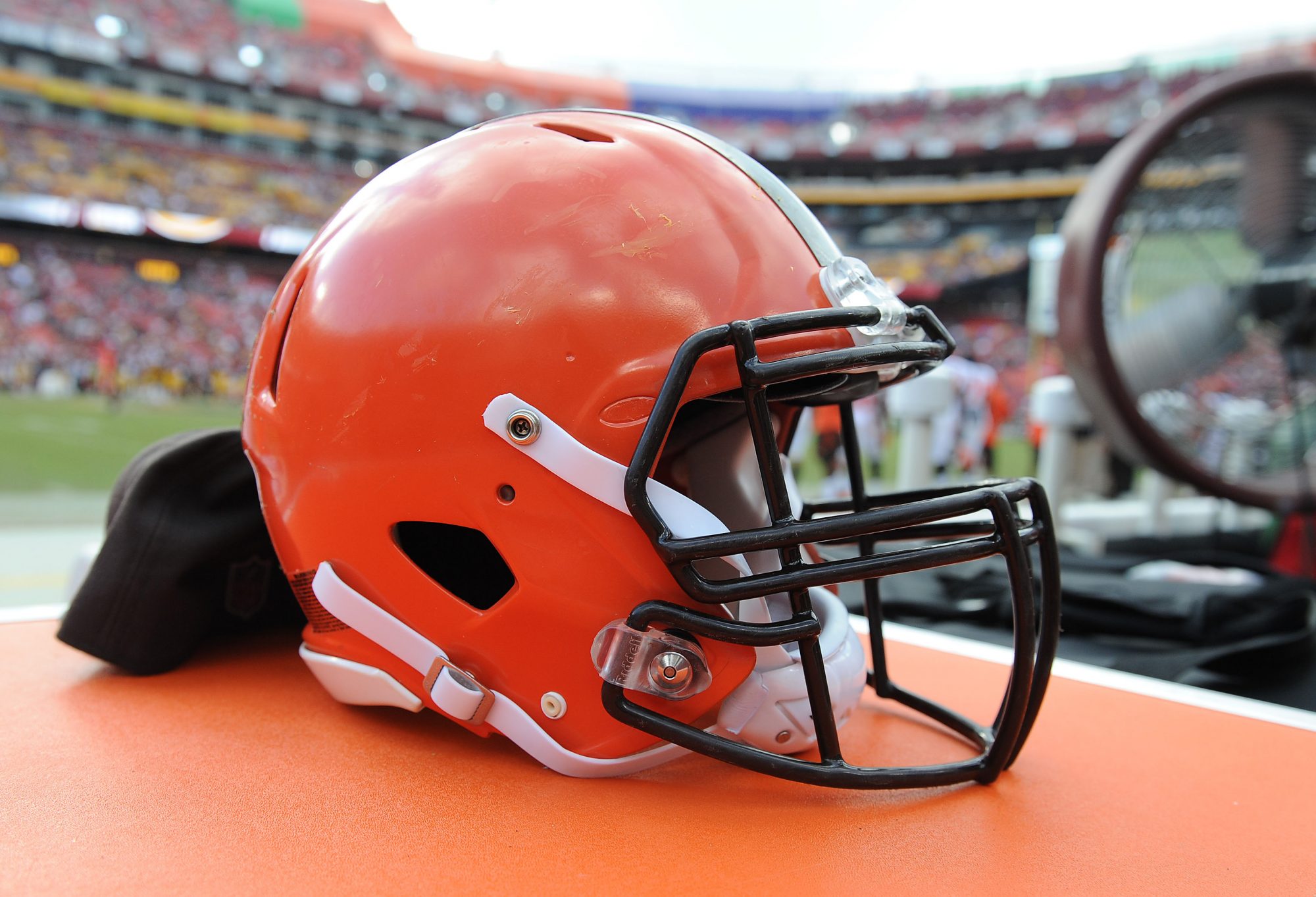 12. Cleveland Browns (from Philadelphia)
Good things come to those who wait. While the Browns have seemed to like Deshaun Watson the most throughout this draft process, they'll "settle" for an intriguing talent out of Chapel Hill.
Ideally, the Browns will do a draft-and-stash scenario and let him learn from the bench while this team continues to stockpile talent from all their draft picks. They got the top edge rusher on the board who is a plug and play guy and now they've got their franchise quarterback.
Trubisky can make all the throws, he's got a great spiral and is renowned for his accuracy. Some problems or concerns NFL teams may have is that the majority of his snaps came out of the shotgun (a reason why he'll need some time to develop). Plus, his amount of experience deserves pause for concern. He could be the best quarterback out of this class with his ability to read defenses. He also does well both in and out of the pocket.
Ultimately, the success rate of these quarterbacks really depends on what situations they end up in and how soon they're thrown into the fire. Every quarterback reacts differently, but the consensus is he needs time. If given the time, he could be a superstar.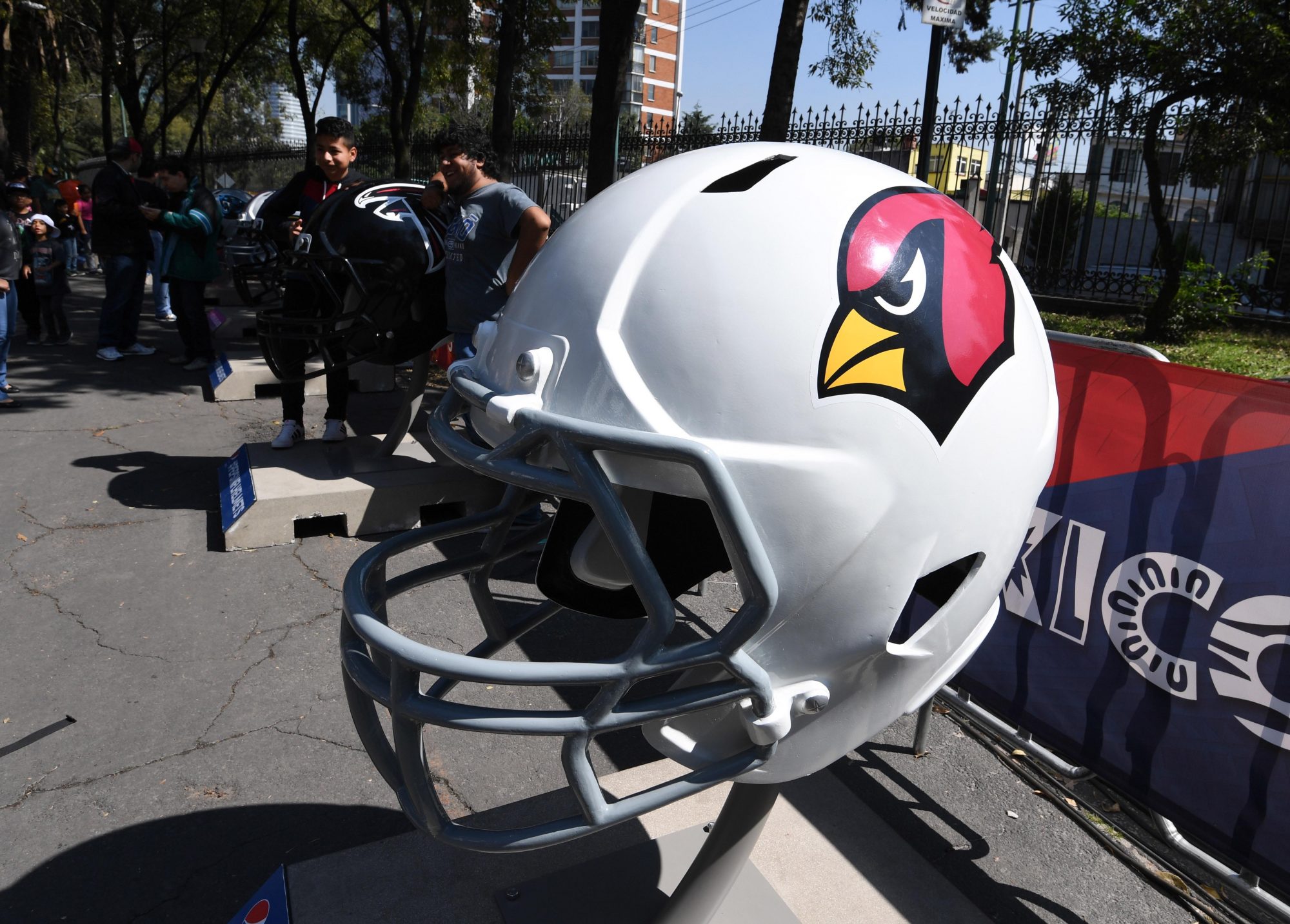 13. Arizona Cardinals
The real shock of the NFL Draft so far. Not because of position, but because of player. Carson Palmer is 37-years-old and he pondered retirement this offseason. They must make the same tough decisions that the Steelers and Saints do.
Draft a replacement or draft someone that can help the team right now? It's a hard choice and for me, the Cardinals have to prepare for the future, sooner rather than later.
The player they're drafting is the most polarizing player in this draft. A scout I talked to labeled him "the biggest boom or bust prospect in the NFL Draft." For good reason, he's a gunslinger, a guy that's willing to risk it to get the biscuit.
He's got confidence and as a former pitcher possesses fire balls when throwing the pigskin — a tough guy who is willing to also put it on the line on the ground and does whatever it takes for a first down. The Cardinals have their future locked in with this pick.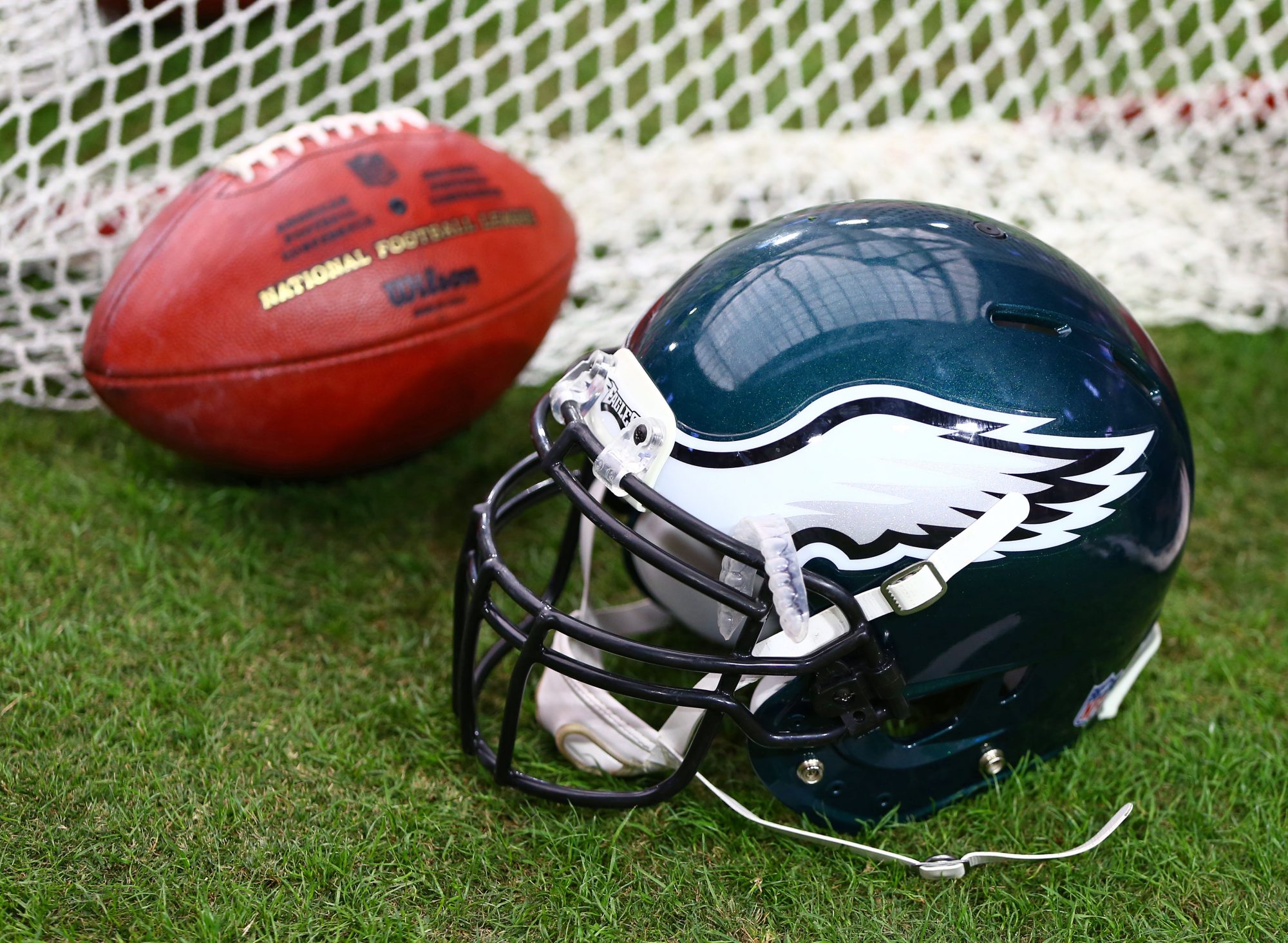 14. Philadelphia Eagles (from Minnesota)
This was an interesting point in the mock draft scenario. The Eagles could've gone corner here (in theory), snagging the second corner of their choice off the board.
They filled their wide receiver needs through free agency with the additions of Alshon Jeffery and Torrey Smith, which provides draft flexibility. Well with this pick, the value was too good to pass up.
The narrative is that running backs are a dime a dozen, but not many running backs can do all the things Christian McCaffrey can. He's a younger Darren Sproles and maybe an even better pass catcher than Sproles too.
The Eagles have a mosh-posh in the backfield, but no true bell cows. But with the way the NFL is nowadays, they don't need McCaffrey to be that. He can seamlessly help be a chain-mover and do what he does best, just be a playmaker.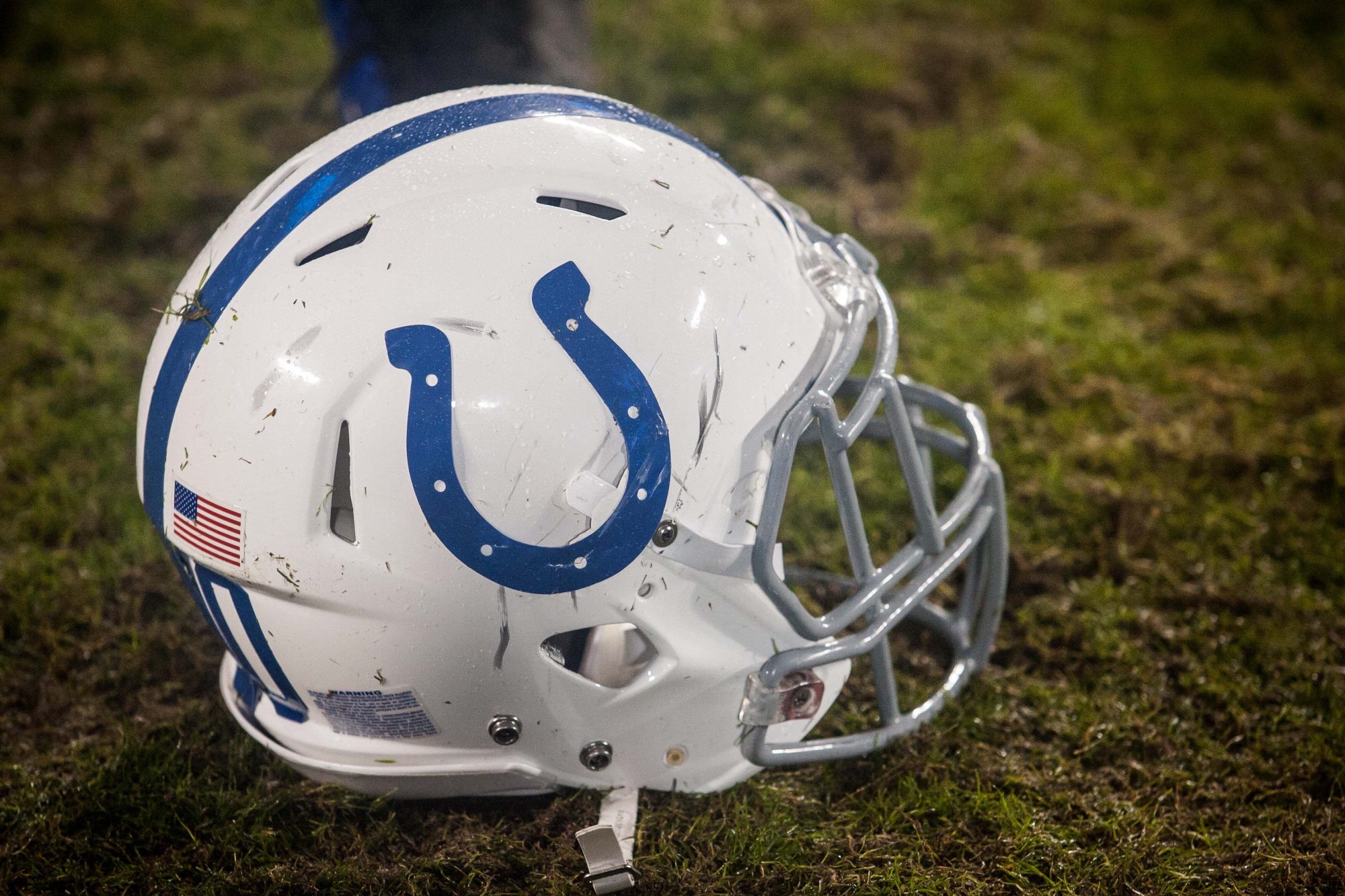 15. Indianapolis Colts
The Indianapolis Colts have issued out public relations messages that they're going to protect the franchise (Andrew Luck) this offseason. Which would suggest that the Colts are going to invest heavily in the offensive line.
The problem? This class is awful along the trenches offensively, so the Colts could reach for the best offensive lineman on the board, or address another key area of need, which is the cornerback position.
The Colts depth chart got annihilated last season and they were forced to start guys off the street. They need corner help desperately and they get the third Buckeye in the first round here.
Marshon Lattimore got a lot of the hype this past year and for good reason. But Gareon Conley allowed just a 37 percent completion rate last season. He's a press corner who has multi-faceted abilities as a zone player. A plug and play guy who could help out this Colts defense immediately.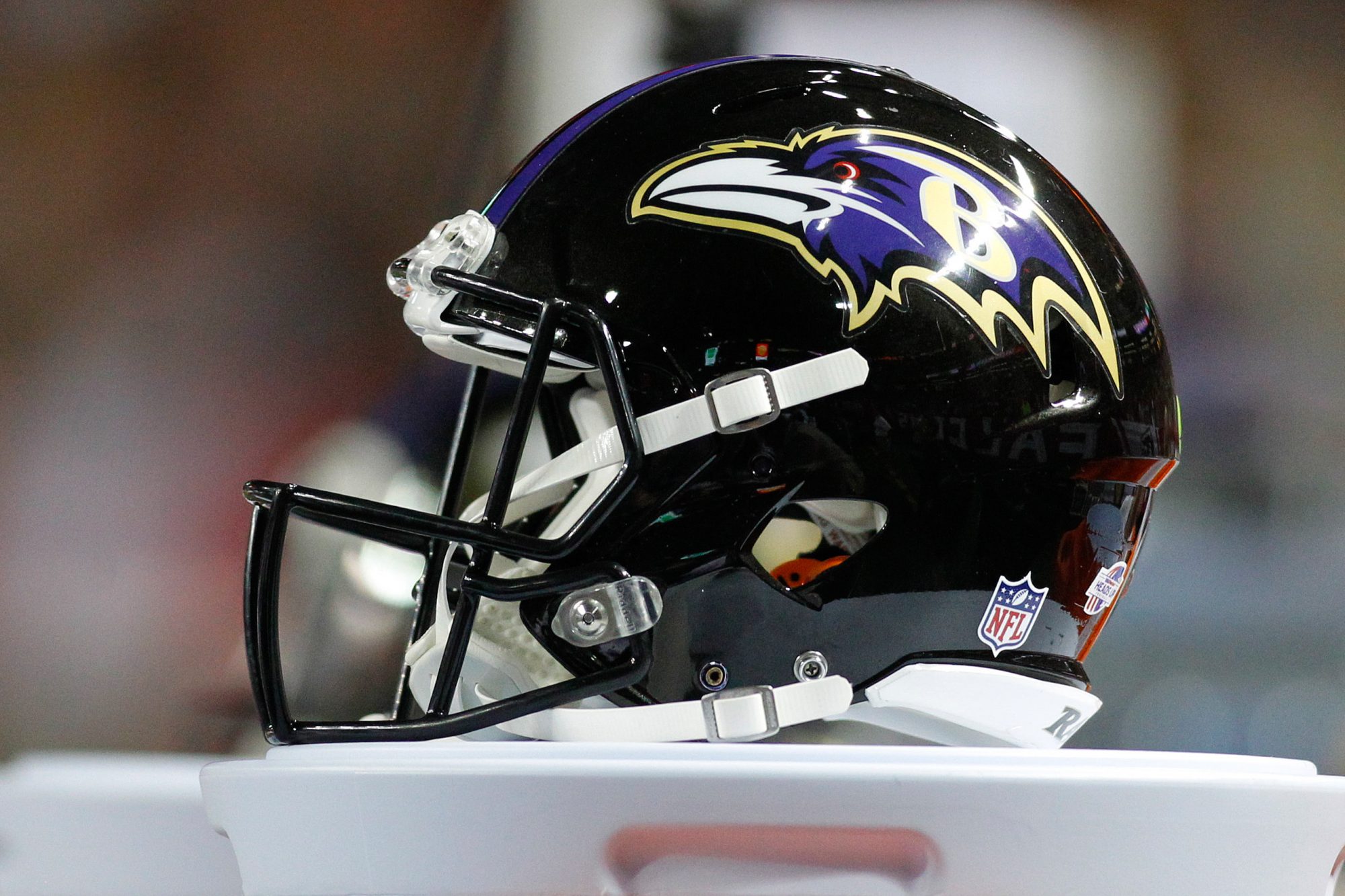 16. Baltimore Ravens
This was another tough pick because Ozzie Newsome is captain take advantage of best player available. Which this pick still fits the bill, but I was very tempted to slap OJ Howard here.
The presence of Dennis Pitta (injury-prone but talented), Crockett Gillmore, Maxx Williams a former second-round pick who is also extremely talented. With all that being said, I figure that Ozzie would opt for a different positional group.
The thought really hits home considering his Alabama affiliations and those ripples that have made its impact on the Ravens roster. Why not pair the top-five pick level talent of Reuben Foster with another Bama linebacker in CJ Mosley?
After losing Kelechi Osemele last offseason, they could use OL improvements. But reaching on a need pick wouldn't be very Ravens-like.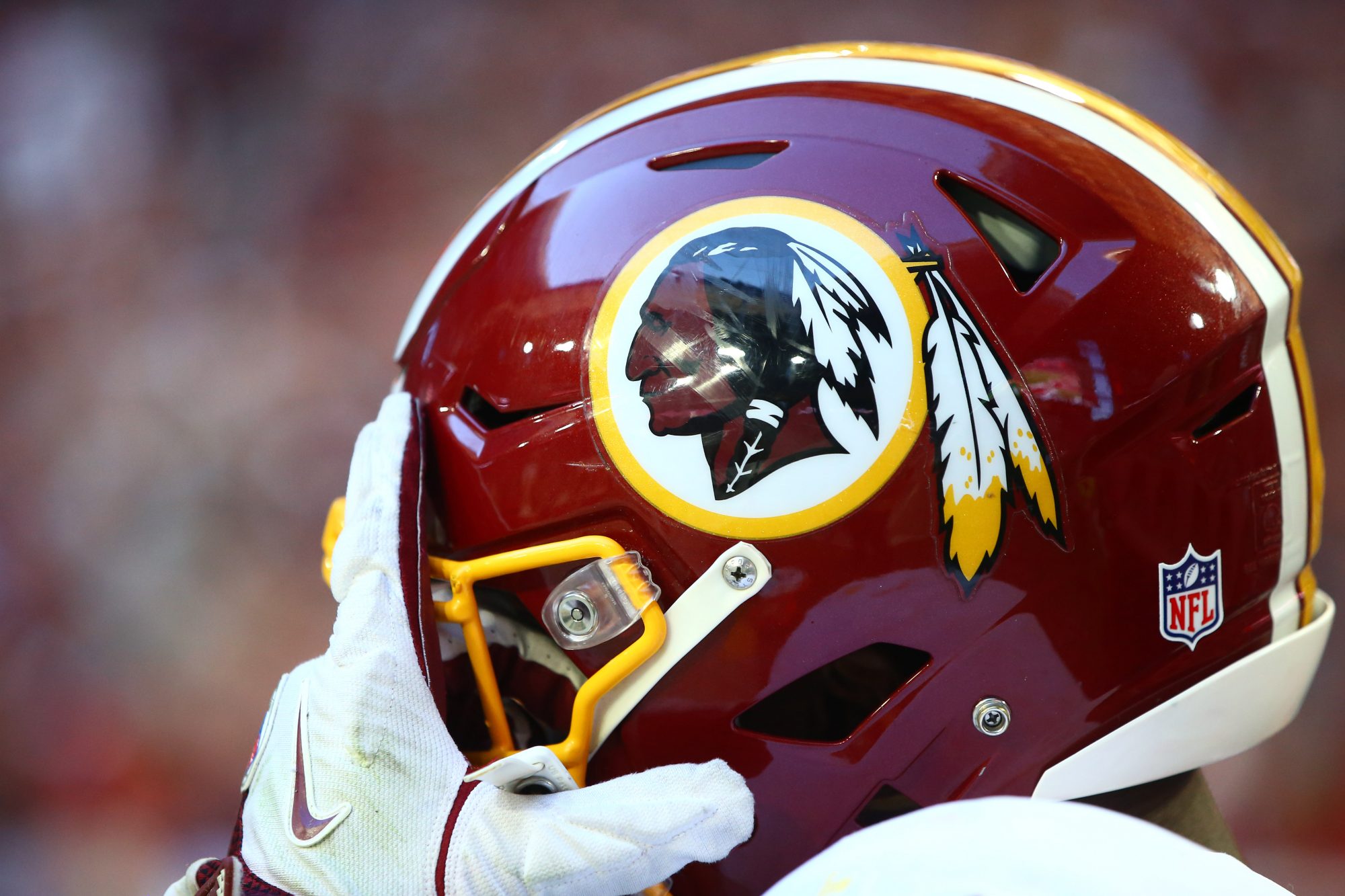 17. Washington Redskins
The Washington Redskins have the worst depth in the entire league when you look at their full roster. Losing both of their top receivers in free agency while angering captain Kirk Cousins leads us to believe this is a dysfunctional situation.
So with these depth perception issues, the Redskins could go a variety of ways. Ultimately, they get a bit of a BPA pick and a need pick, which is the best kind of pick.
He hasn't been playing football all that long and that's evident in his play. That's why he's going to be a first round pick.
In the NFL it's all about the quarterbacks and the guys who can get after the quarterbacks. He needs to improve on stopping the run to become a complete player, but he has all the tools.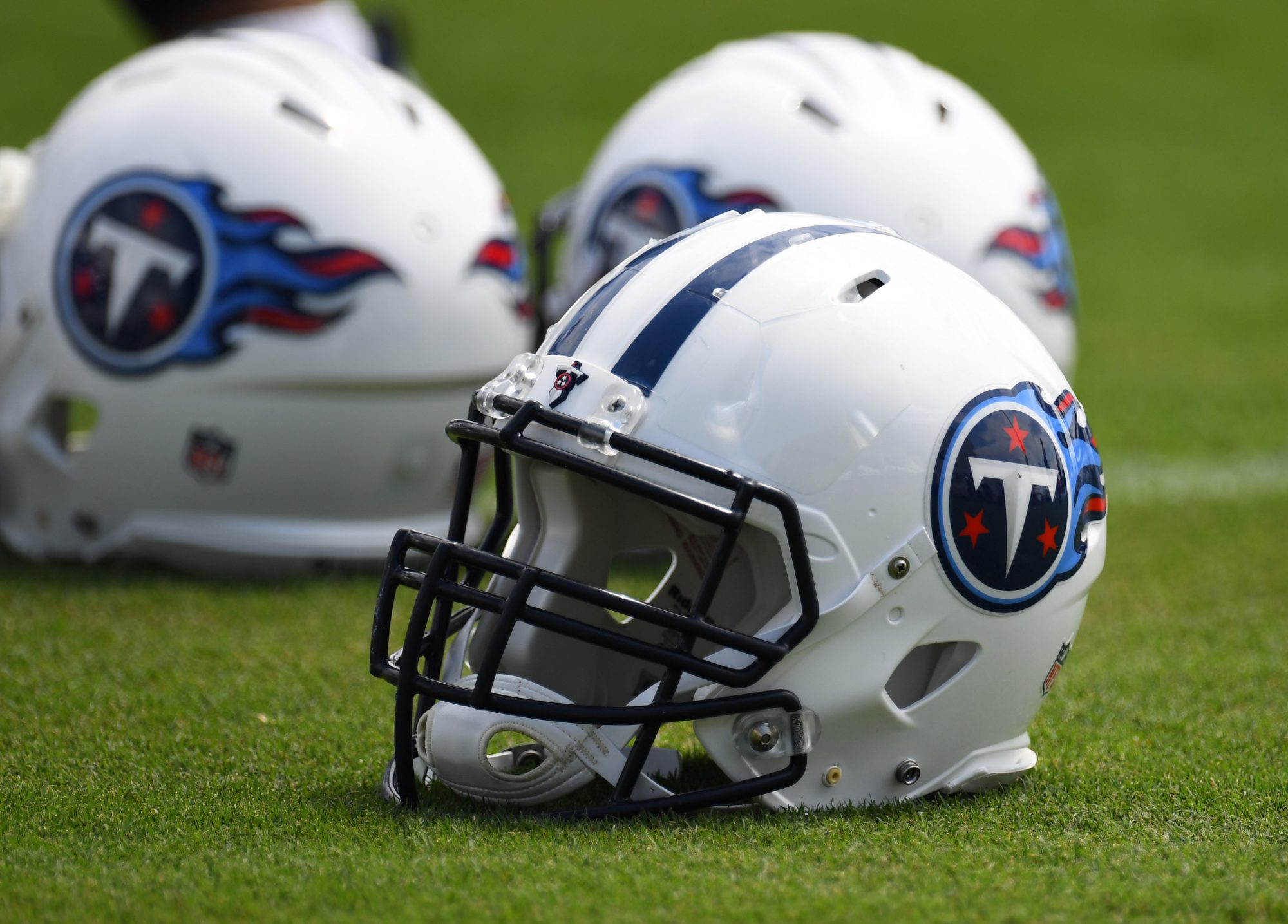 18. Tennessee Titans
I mentioned earlier that the Titans could now have their pick of the litter at the wide receiver position, but they get a bit of a surprise here at 18. OJ Howard is the best TE on the board and a top-15 talent at that.
I know the Titans already have Delanie Walker, but he's 32 and Marcus Mariota needs targets, regardless of position. Howard is a pure smooth pass catcher who can help Tennessee employ the two-tight end sets and become a matchup nightmare at the next level.
He was underutilized in college and teams are investing in his potential and freakish psychical characteristics. He's going to be an All-Pro at the next level, without a doubt.
While the Titans still need receiver help, they can attack that later in the draft with their treasure trove of draft picks. The Titans should be playoff bound next season with all the talent they've accumulated.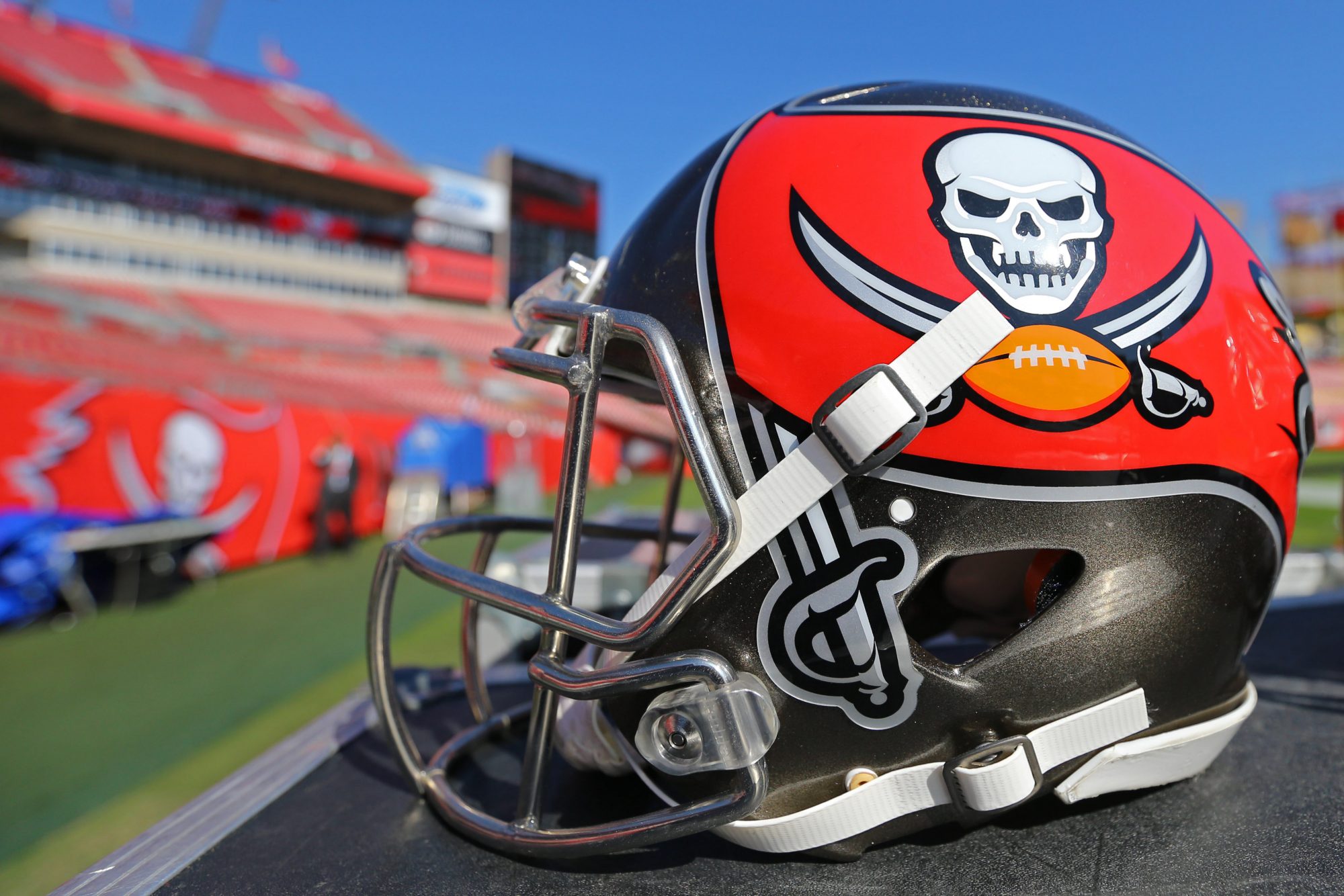 19. Tampa Bay Buccaneers
Yes, they have Mike Evans already. Yes, they signed DeSean Jackson in free agency. But who cares? Let's keep giving Jameis Winston toys to play with on offense.
John Ross shoulda, coulda, woulda won an island with his record-setting 40-time at the NFL Scouting Combine. The Buccaneers offense already looks like it's going to be explosive. Adding this Washington playmaker could make this one of the best WR groups in the league.
He knows how to score, doing so 23 times in just 112 touches. He could be DeSean at the next level or a more modern example of a Brandin Cooks.
The possibilities are endless, but scouts have said that he's a very "passionate receiver." That could be a cause for concern for some teams who really value body language and attitude when players aren't getting the ball. But you can't deny that elite speed.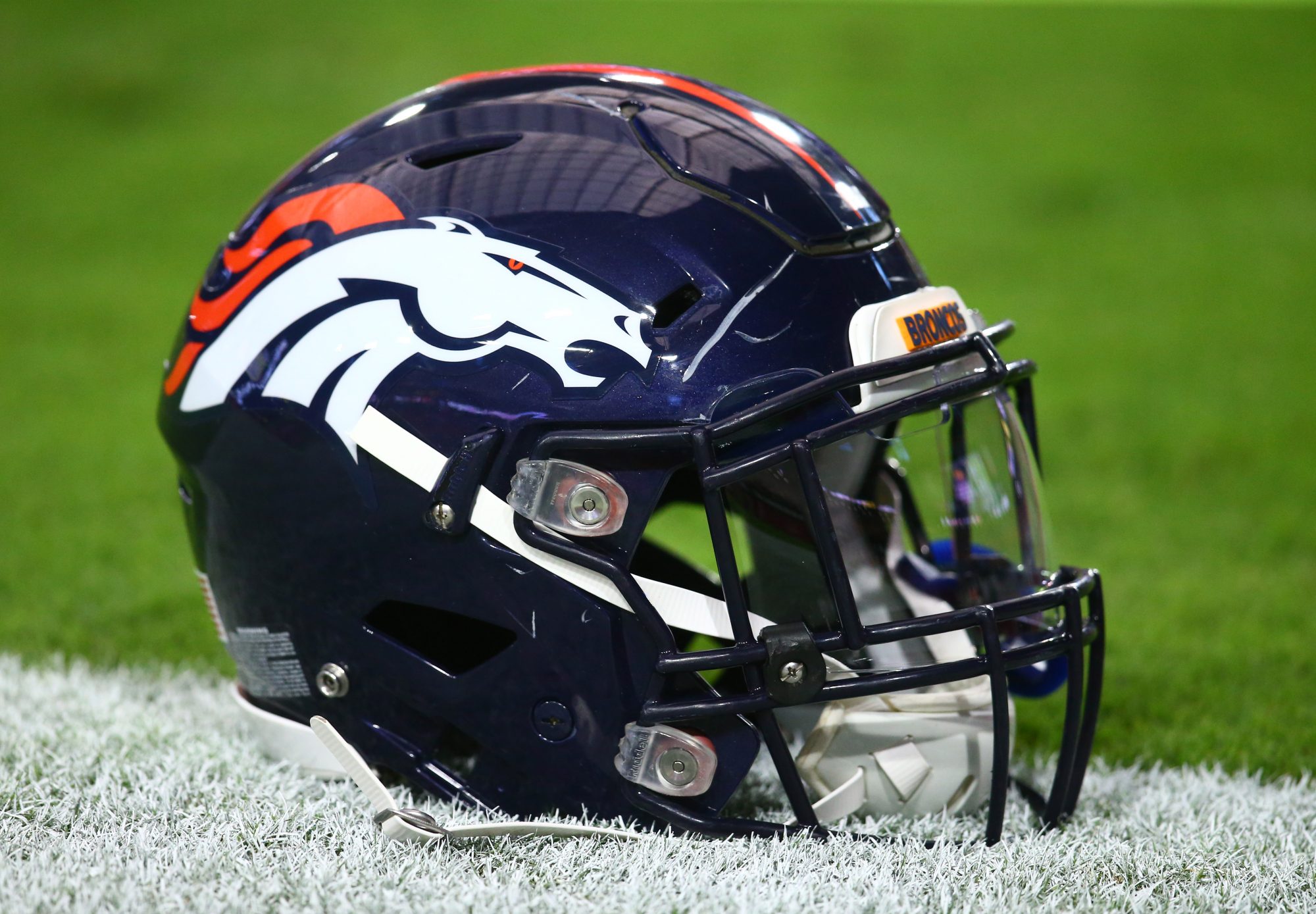 20. Denver Broncos
It took longer than most drafts in the 21st century to get the first offensive lineman off the board, but here we are. The class is not top heavy or deep. The top-three linemen that could go off the board from the bottom of the first round through the second quarter are marginally different.
The big concern with Ryan isn't even on the field. He had arthroscopic surgery on a torn labrum in his hip and that could keep him out for possibly the majority of the offseason workouts. I could see him staying at left tackle at the next level with the possibility of sliding over to the right side.
Wisconsin players that have come into the league in the past are pretty smart guys and can learn systems quickly. If his medical comes back clear, the Denver Broncos could be getting a steal at 20.
It doesn't matter who's playing quarterback for the Broncos next year, they need to protect him. Ramczyk is a technician who has great mechanics and has a good punch. Easily could be best OT of this class.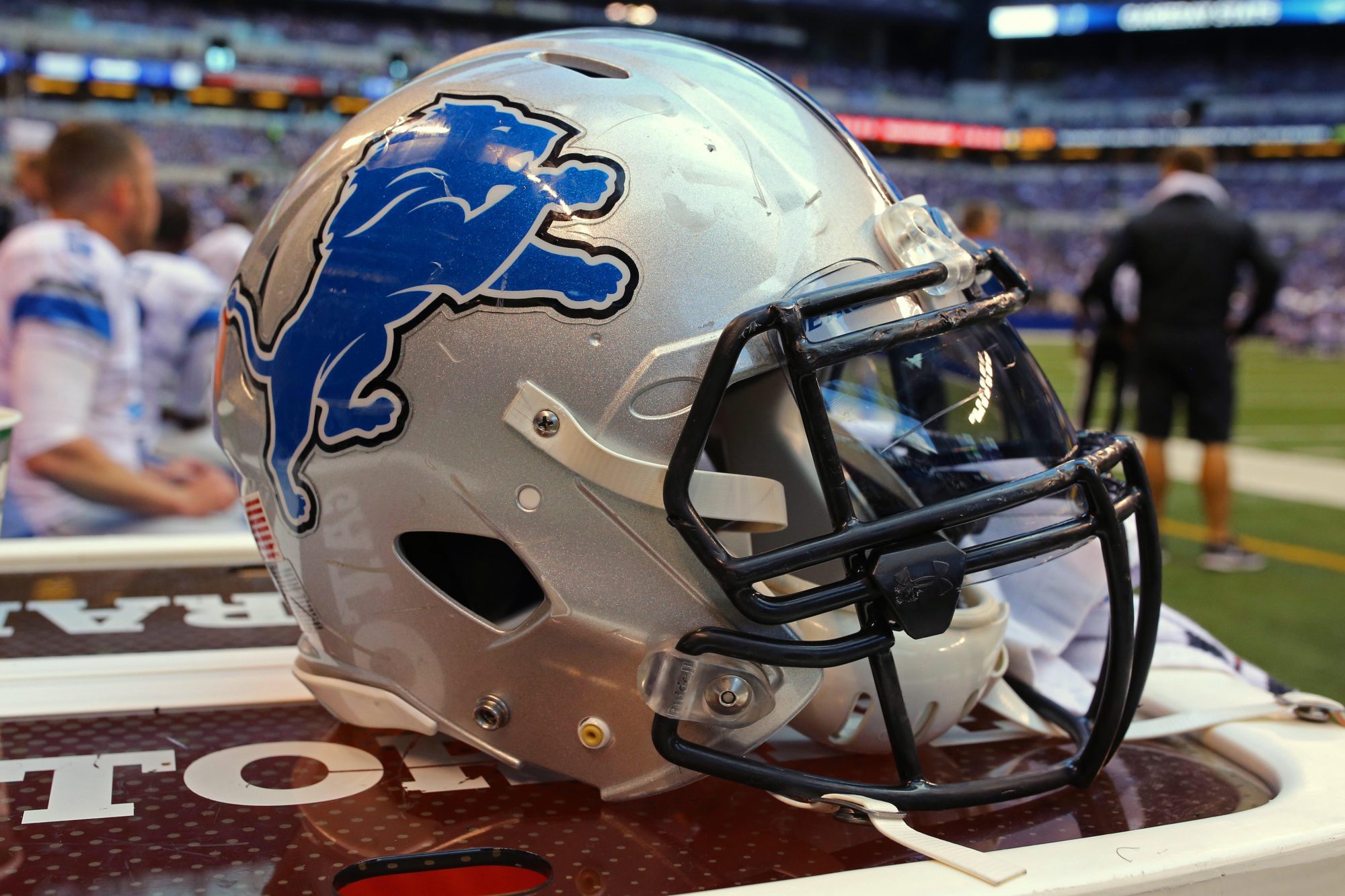 21. Detroit Lions
The Detroit Lions have something good cooking with Ezekiel Ansah, but that can't be all they have. That's why here they pair Ansah with a talented Tennessee Volunteer in Derek Barnett.
A decorated defensive lineman who made All-SEC three times in three years. That just doesn't happen. The production jumps off the page at you (32 career sacks) and his propensity for getting in the backfield, a high number of tackles for losses is very intriguing.
Despite all the numbers, he isn't a perfect player. Too often he's caught thinking, rather than reacting/playing. I could see him as a 4-3 end with his hand in the dirt or even as a stand up 3-4 outside linebacker.
That versatility is going to help Detroit Lions defensive coordinator, Teryl Austin, have a fun chess piece to move around on defense. He doesn't have the bend and twist, but every pass rusher is different. He'll need some new moves at the next level to succeed consistently.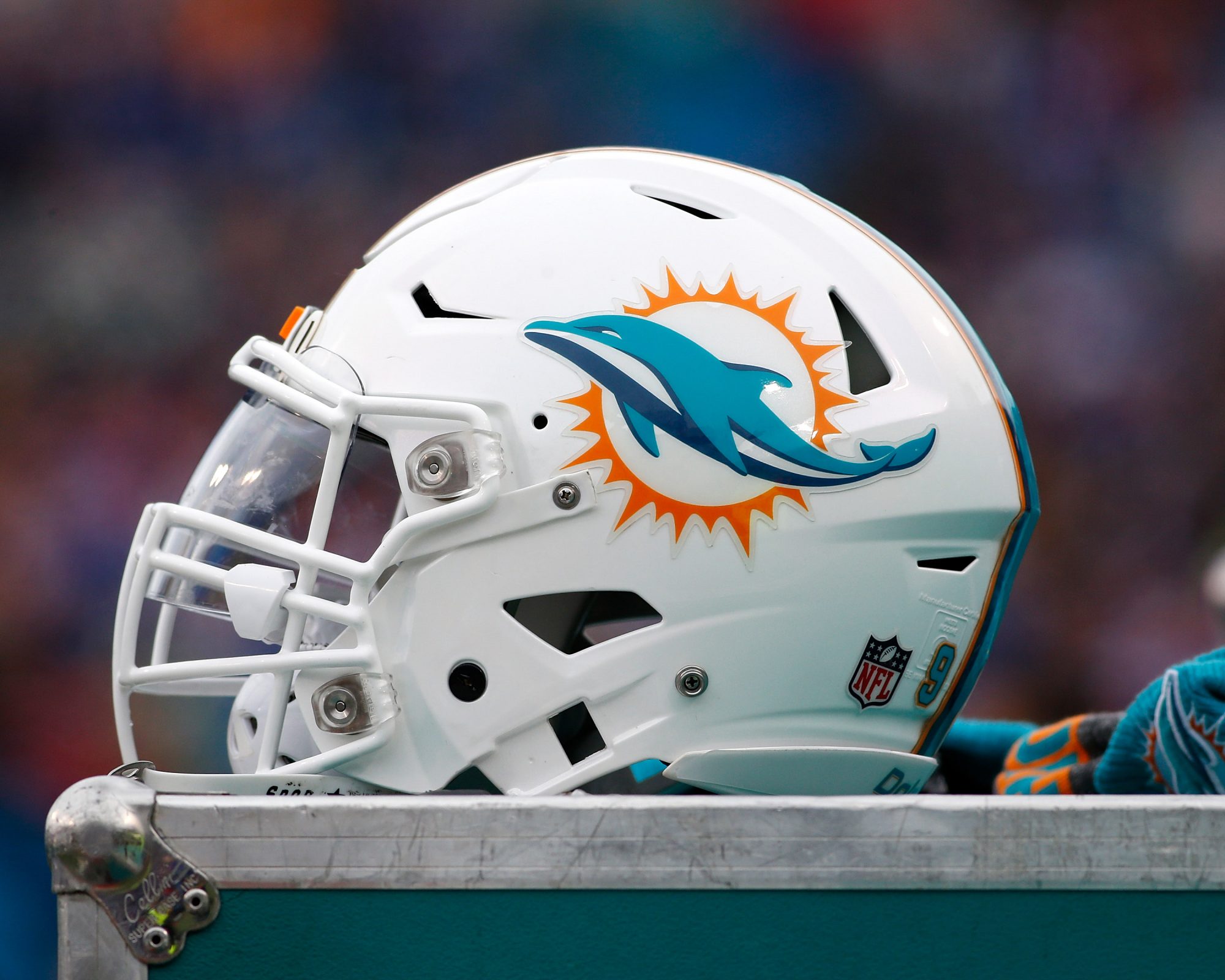 22. Miami Dolphins
One of my favorite players in this draft and when do you ever hear that about an offensive guard? Love his frame, love his name and love his potential at the next level.
He can play any position on the offensive line, which is a huge plus. Lamp blew up the NFL Combine and he played his best when facing the best competition throughout his Western Kentucky career.
He seems to have some serious country strength, but will still have to battle his lack of girth when he's facing NFL defensive linemen consistently. The overall competition level he faced is a tad concerning.
The Miami Dolphins need to improve the trenches and protect Ryan Tannehill. The Dolphins made a surprise playoff run last season and they were led by their running game, this pick will only echo that sentiment.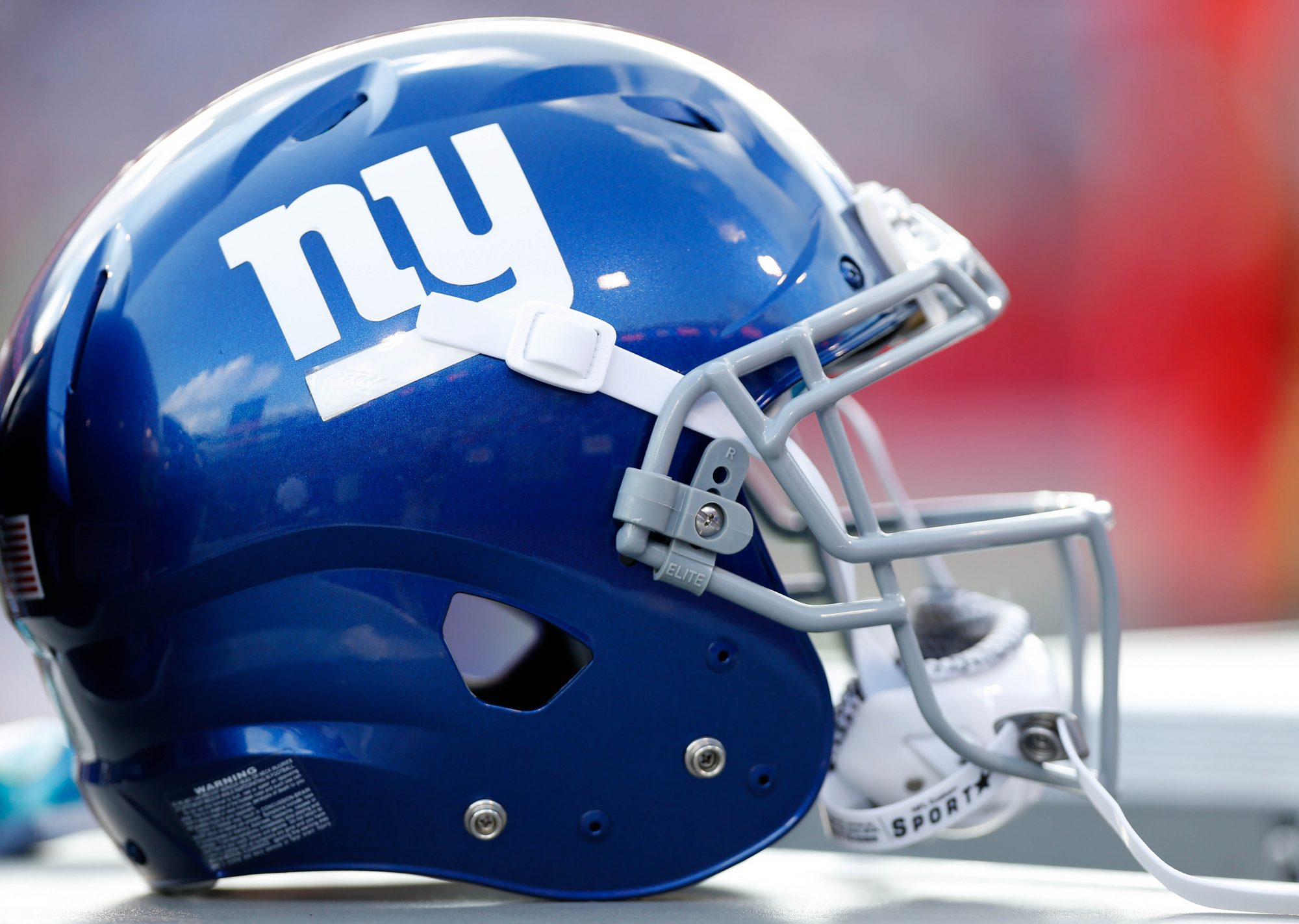 23. New York Giants
The New York Giants completely ignored the running back position in free agency. Which could only mean they have a plan, right?
Well, if their plan consists of luck, then this worked out perfectly. Dalvin Cook is arguably the No. 1 RB on the board. But several concerns have risen since the end of the season.
His past history with serious shoulder surgeries, the tread on his tires, plus his poor NFL Combine numbers has resulted in a tumble on draft day. But the Giants need a banger in the worst of ways and with the potential on offense, a superstar running back could get them over the top.
The defense was elite last season, they already had a nice pair of receivers in Odell Beckham Jr and Sterling Shepard and they added Brandon Marshall? This could be another Super Bowl run for the G-Men.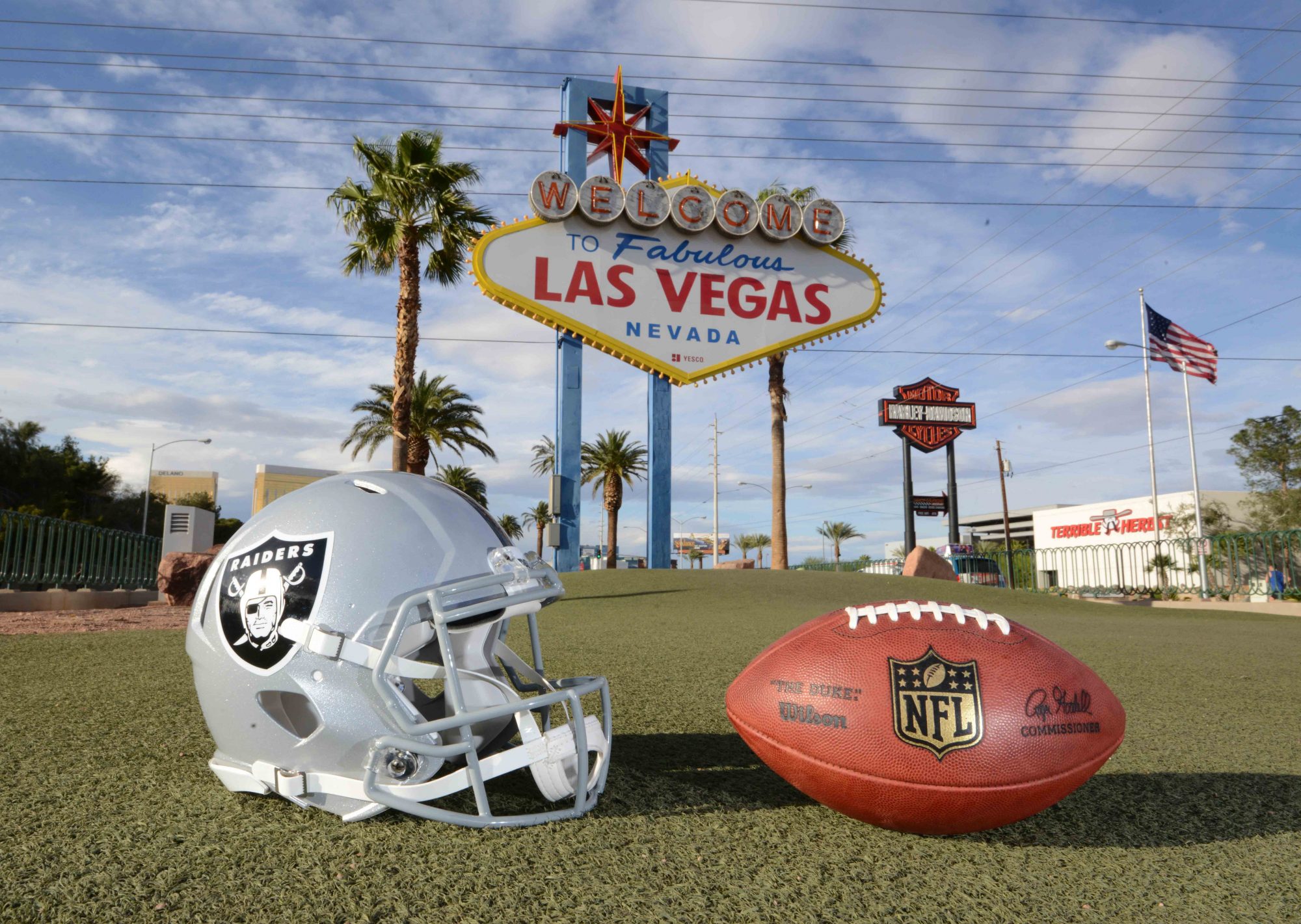 24. Oakland Raiders
Tre'Davious White, CB, LSU
Or, perhaps the artist formerly known as "the Oakland Raiders." What can the Las Vegas Raiders add to the mix to get them over the hump?
As talented as this team is, they need corner help. Last year, you could argue that was one of the only deficiencies on the roster.
Any team with a good passing game will pick the Raiders apart. I love their pass rushers when they're on-field in Khalil Mack, Aldon Smith and Bruce Irvin. But without corners, it doesn't matter how good your rushers are.
LSU has churned out a lot of talented Tigers into the NFL on both offense and defense lately. Tre'Davious has a chance to be special. Essentially a four-year starter for the Tigers, he's experienced, could step in as a slot corner from day one. Don't expect him to lead the team in tackles, will need to bulk up at next level.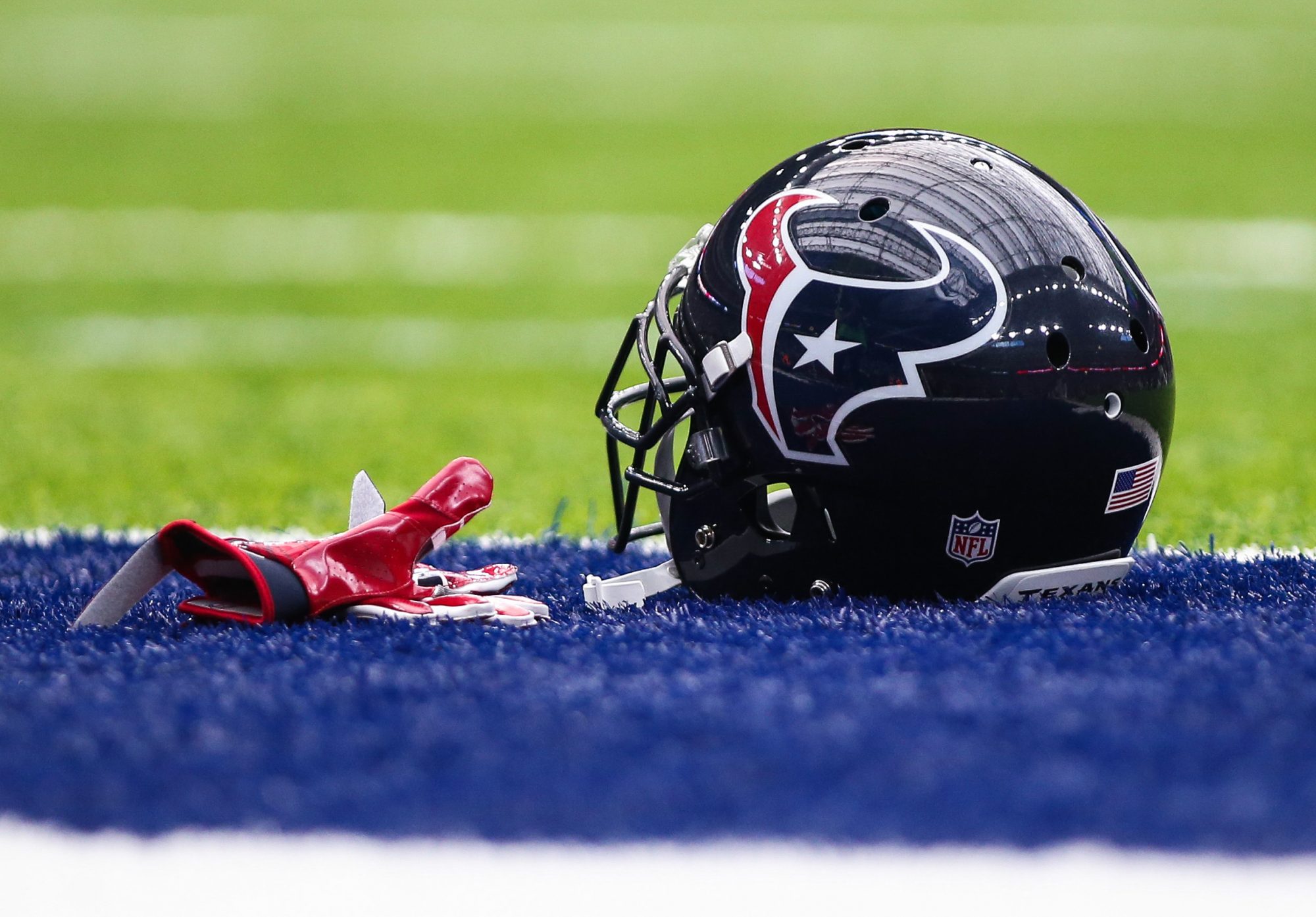 25. Houston Texans
The Houston Texans get their pick of what's left and that might not be such a bad thing. While Deshone Kizer may have been inconsistent throughout his career, he certainly looks the part.
At 6-foot-4, 230 pounds, Kizer has the prototypical QB look. He's got a rocket arm, plus he's used to playing in prime time with the Fighting Irish. He could use some time sitting and adapting to the pro game, like most of the quarterbacks in this draft, but would probably be thrown into the fire immediately in Houston.
Although an ideal scenario would be bringing in a veteran like a Tony Romo, draft Kizer and let him learn until Romo decides to leave in a couple of years, health pending of course.
Kizer is also an underrated runner, much like Andrew Luck was coming into the league. He could be their franchise quarterback that they've never had or he could be a flop. I'll buy the physical attributes and take my chances, what do the Texans have to lose?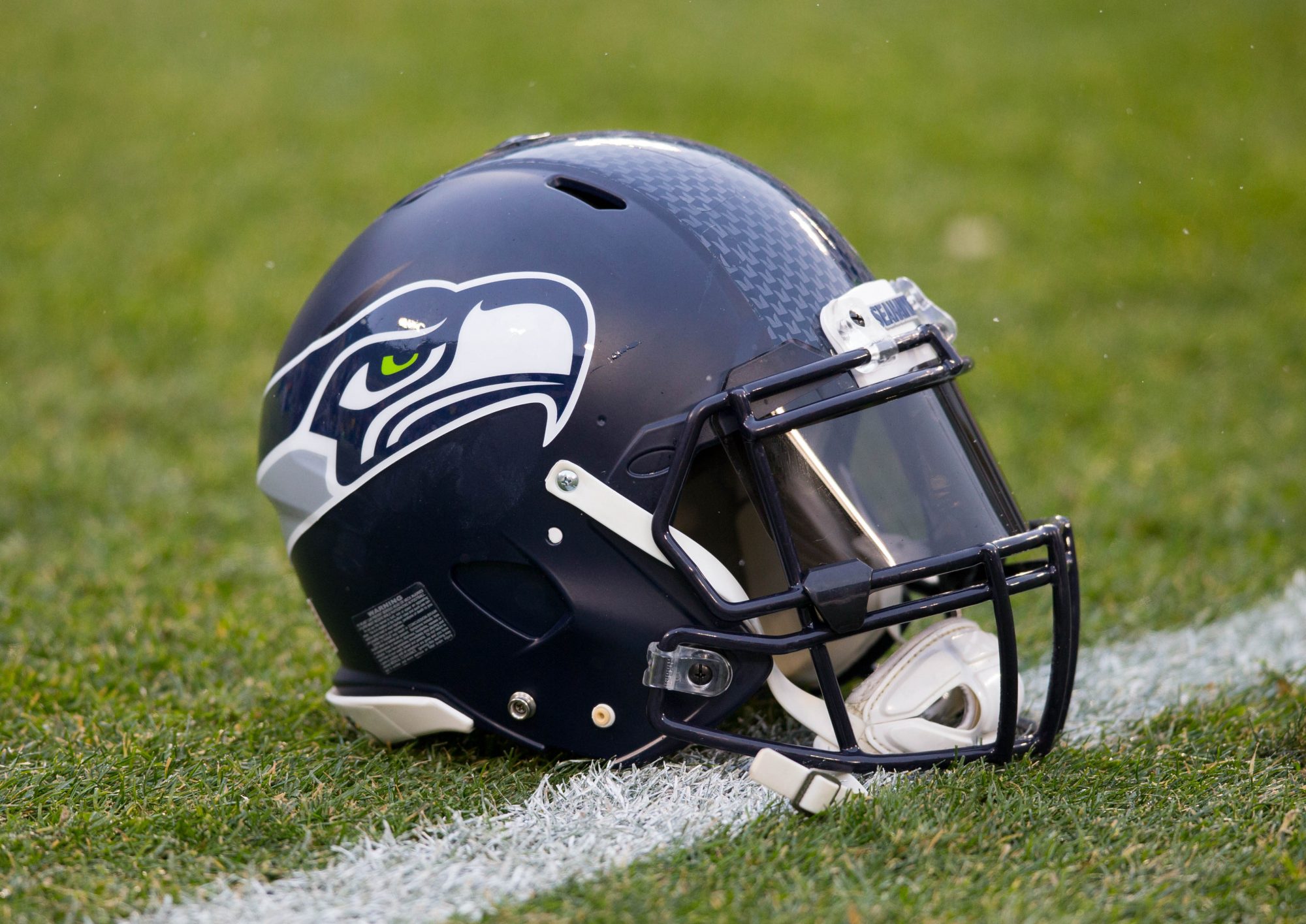 26. Seattle Seahawks
The Seattle Seahawks can't leave the first round without an offensive lineman. That is by far their No. 1 need and they can't leave Russell Wilson hanging any longer.
This will sound like a broken record, but there are no franchise guys on the offensive line in this class. Cam Robinson is talented but inconsistent. On top of that, he's got some red flags off the field and that's always an area of concern.
Questionable instincts, weak feet and often gets pushed around, despite his size-weight combo. The Seahawks need bodies so they're willing to take on these reclamation projects. He has the potential of being a talented left tackle, but his true NFL home is probably on the right side.
Whatever side he ends up on, he'll add another young body to the trenches and hopefully keep Wilson upright more often than not. Look for the Seahawks to come away from this draft with multiple linemen if the board falls right.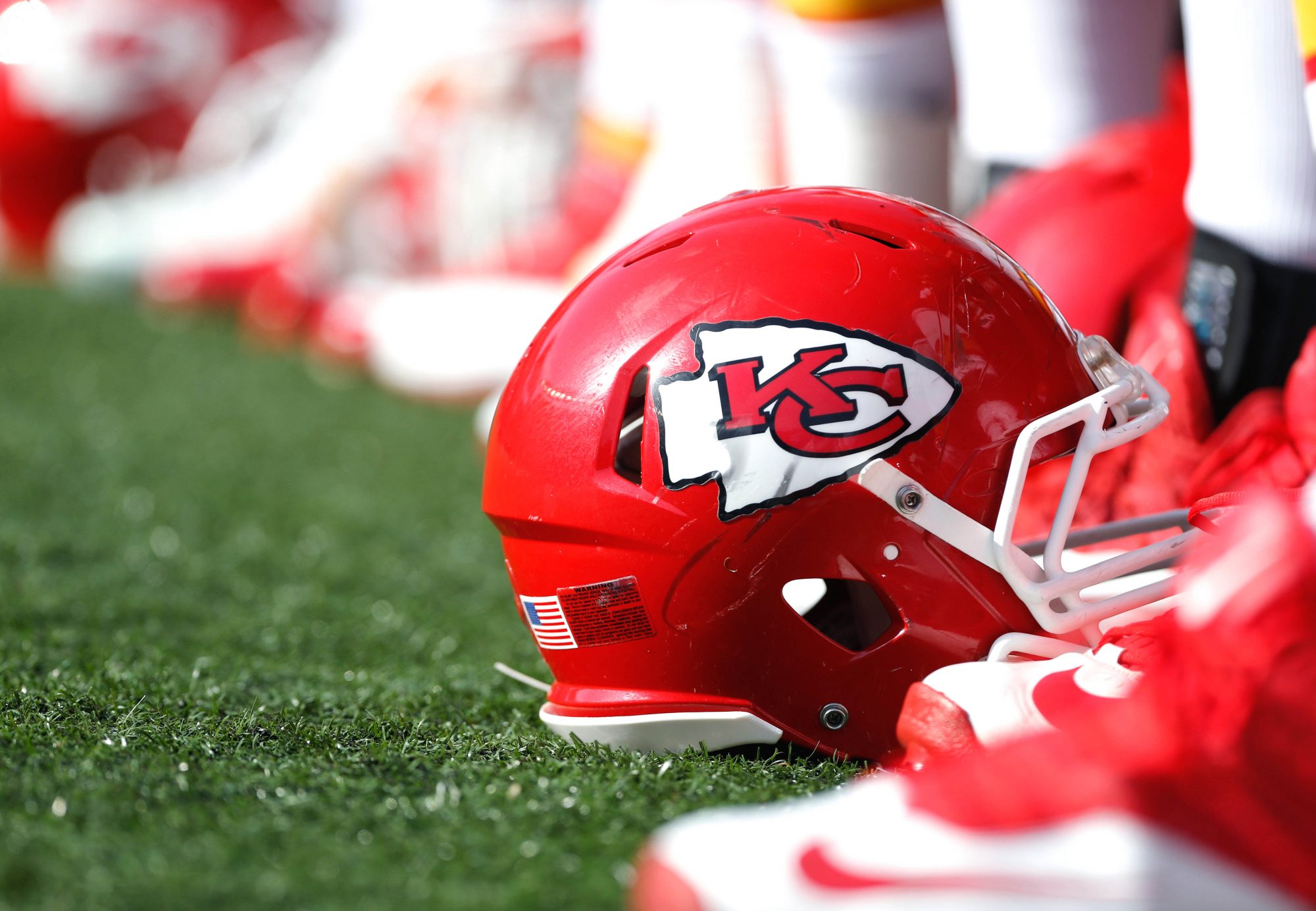 27. Kansas City Chiefs
The Kansas City Chiefs had to make a decision between Eric Berry and Dontari Poe. They chose Berry and now have to try and replace Poe. They have a chance to do that here and they take full advantage of it.
Poe and Malik couldn't' be more different. Poe has 50 pounds on McDowell, but what the Chiefs' newest addition has is length. The lanky and long body should help him penetrate up the field as a potential five technique in their defensive schemes.
But apparently, scouts say that he may not be as dedicated to the game which is always a huge red flag. Some players play for the money, the fame and the fortune. While others play for the love of the game.
Malik is a treasure chest of potential and when he turns it on, he's unstoppable. Andy Reid is the perfect coach to get the most out of him.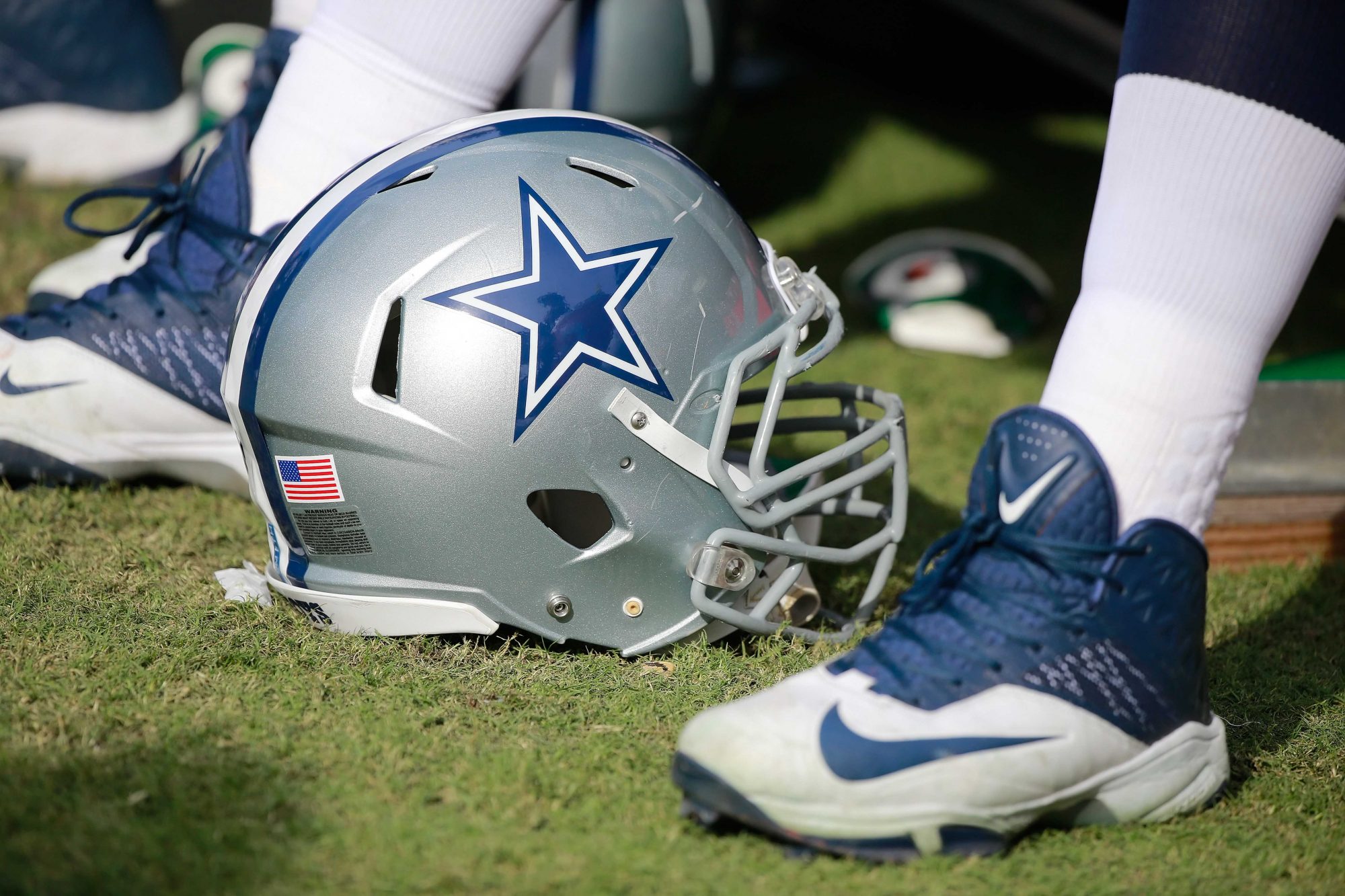 28. Dallas Cowboys
We called Patrick Mahomes the most polarizing player in the first half of the NFL Draft. Well, Jabrill Peppers could be the most polarizing on the defensive side of things.
So polarizing that no one truly knows what his position is at the next level. The same goes for his draft stock. The experts at ESPN have said that he could fall anywhere from a mid-first to the bottom of the first round.
A scout I talked to said that Peppers should go in the second or third round. He poked more holes in Peppers game than on a slice of Swiss cheese. I'm in the middle. I see versatility like a Shaq Thompson, Deone Bucannon or maybe a tweener like a Darron Lee.
The only real difference is Peppers is like 210 pounds and those other guys have more meat on their bones. Although the Dallas Cowboys are a perfect fit for Peppers. Their secondary was decimated by free agency and they need bodies. Peppers can be a nickel player or an in-the-box safety, plus he can also help out in the return game.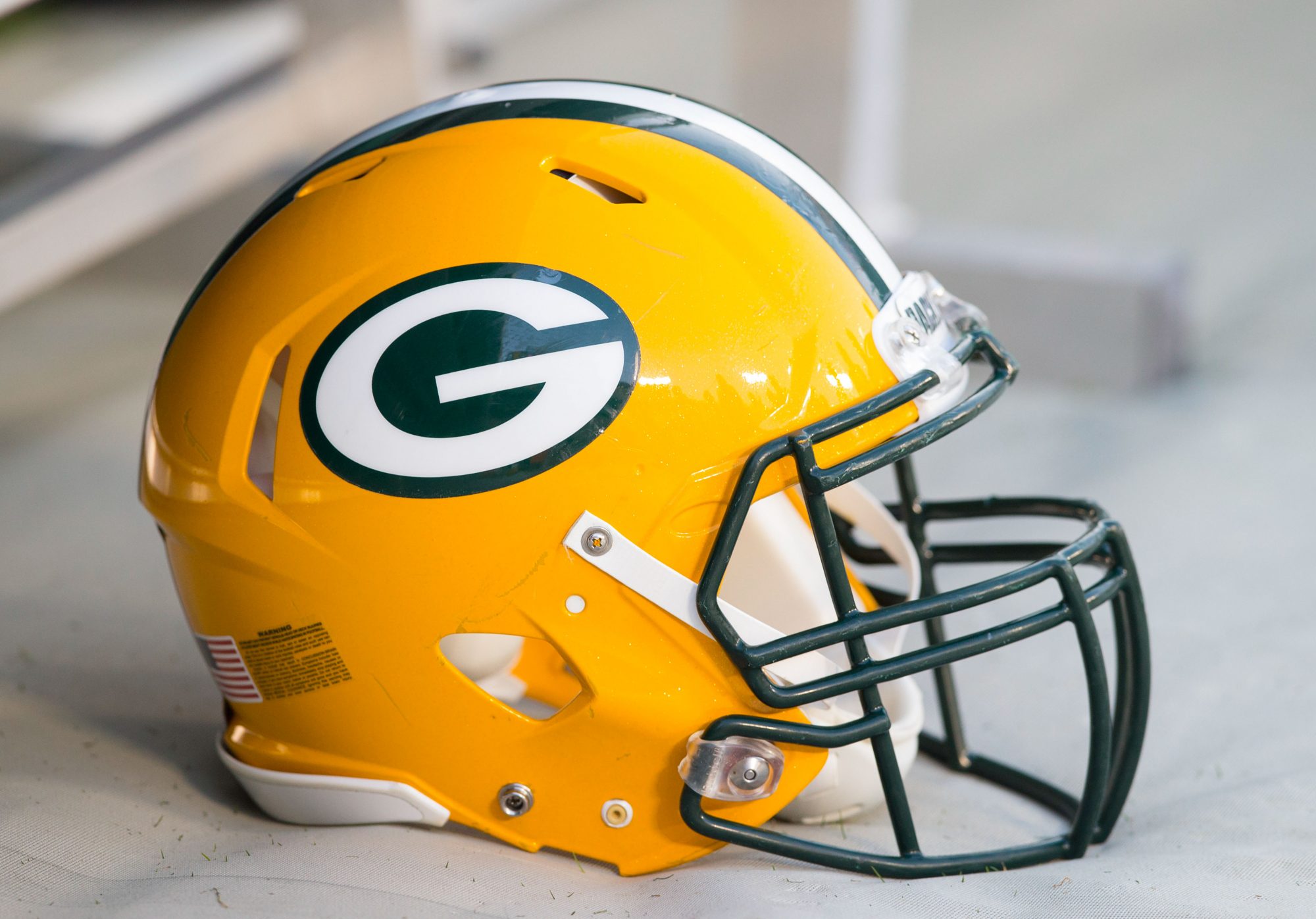 29. Green Bay Packers
The Green Bay Packers went as far as their defense would take them, which happened to be the NFC championship game last year, but they were simply picked apart by the Falcons passing game.
They desperately need corners, Marlon Humphrey provides a uniquely talented player who has some concerns, but could be a nice find. He has NFL in his blood, possesses great recovery speed, and could be a nice No. 2 at the next level.
Also, Alabama has an interesting track record with Alabama corners at the next level. The Packers do a phenomenal job drafting and developing talent. That's what I'm hoping they'll be able to do with this selection.
In his two years with the Crimson Tide, he snagged five interceptions and had a solid 13 pass deflections. If the Packers could get their defense just to respectability, they could be back in Super Bowl conversation.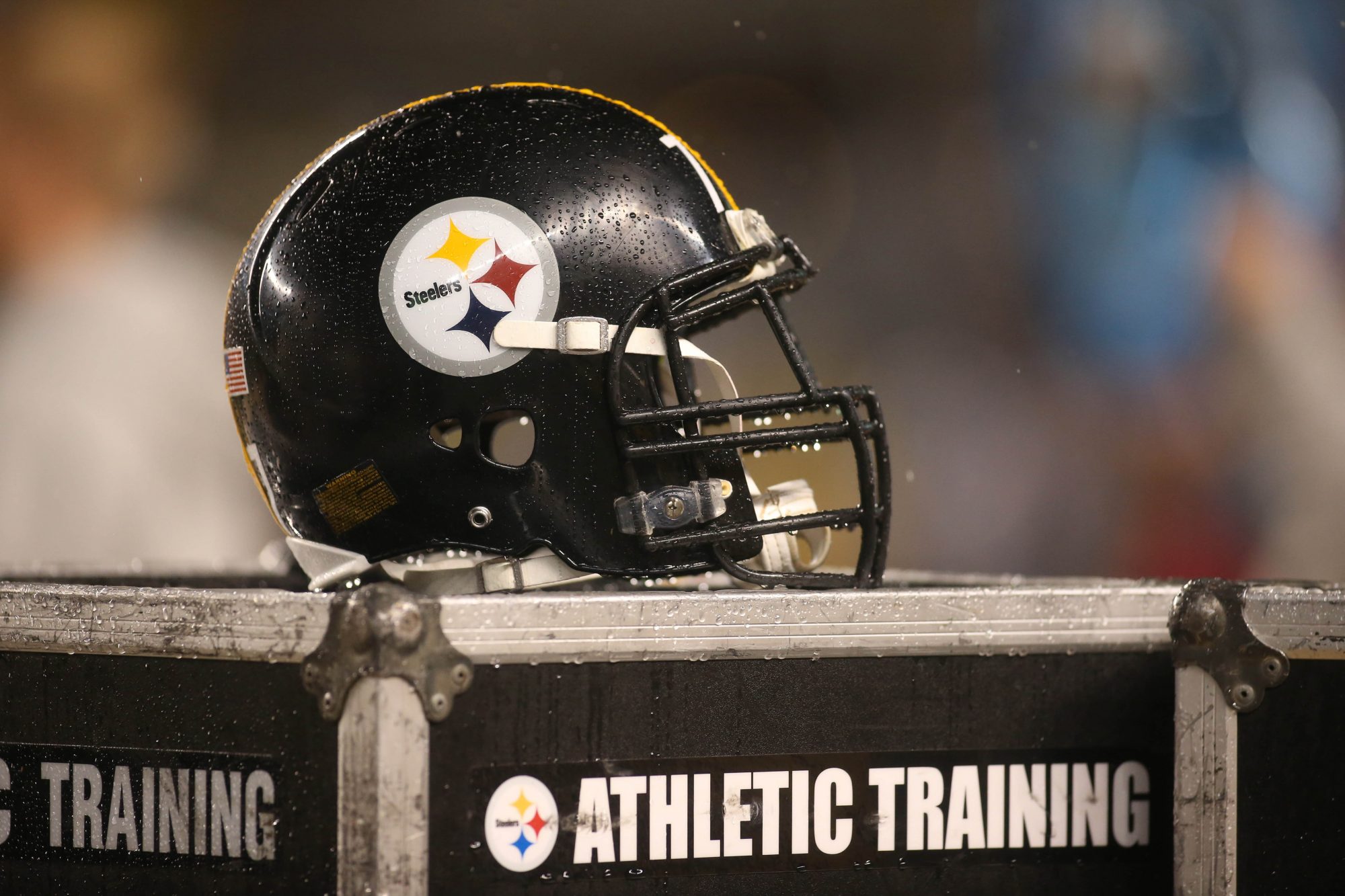 30. Pittsburgh Steelers
The Pittsburgh Steelers due to phenomenal drafting don't really have many "needs," but they get a gift at the bottom of the first round. Corey Davis could be the No. 1 WR off the board, but due to flavor selection, he ends up here at 30.
The Steelers just made Antonio Brown the highest paid WR in league history. Also waiting in the bullpen is forgotten about Martavis Bryant out of Clemson, who should be reinstated for the 2017 NFL season.
With the top-four quarterbacks off the board, the Steelers aren't tempted to grab a future signal caller despite Ben Roethlisberger's retirement status up in the air. Instead, they choose to help him with more weapons on offense, which never hurts.
Corey Davis is a precise route runner which is so important in a timing/anticipation based offense with the Steelers. Timing is everything and Big Ben often trusts his receivers in those 50-50 situations, Davis could be the next big thing for the Steel City.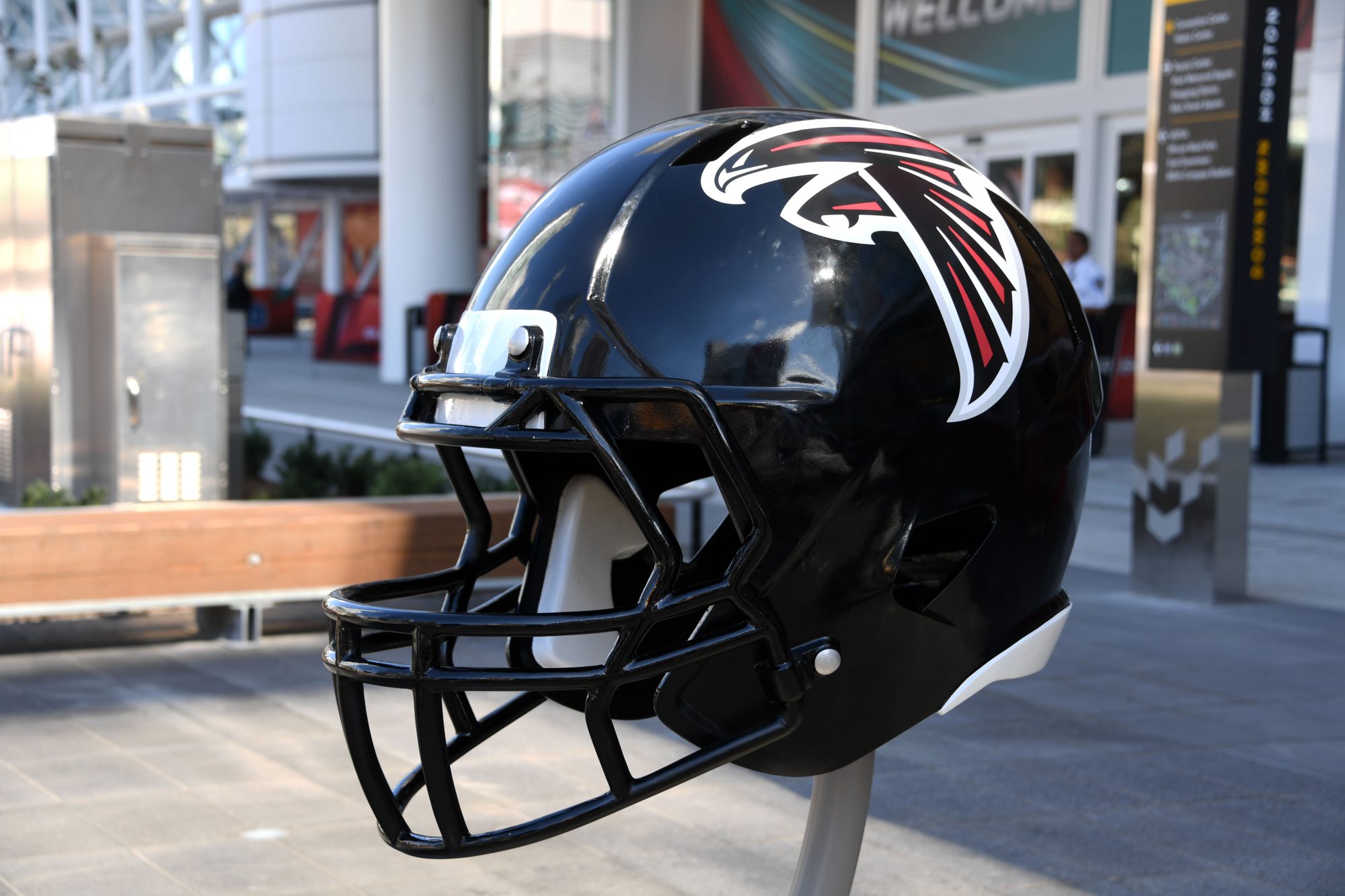 31. Atlanta Falcons
The Atlanta Falcons have the reigning sack leader in Vic Beasley and they had Dwight Freeney last year, but he could be gone. So why not replace him with a younger, lankier, more explosive athlete?
I love Taco Charlton's physical characteristics: 6-foot-6, 270-plus pounds and loads of potential. He would seamlessly fit in Dan Quinn's defense and could make this an elite unit on defense. That is if Quinn can get the best out of Taco.
He didn't become a full-time starter until his final season and you don't see him flash on every play. Something he lacks is a consistent killer instinct, you have to have this nastiness to you in the NFL when you're battling in the trenches.
The Falcons were one of the worst teams in the league getting after the quarterback in 2015, they reversed that fortune last year. This unit has a ton of talent and they were so close to their first Super Bowl championship last year, this selection could help them get back there.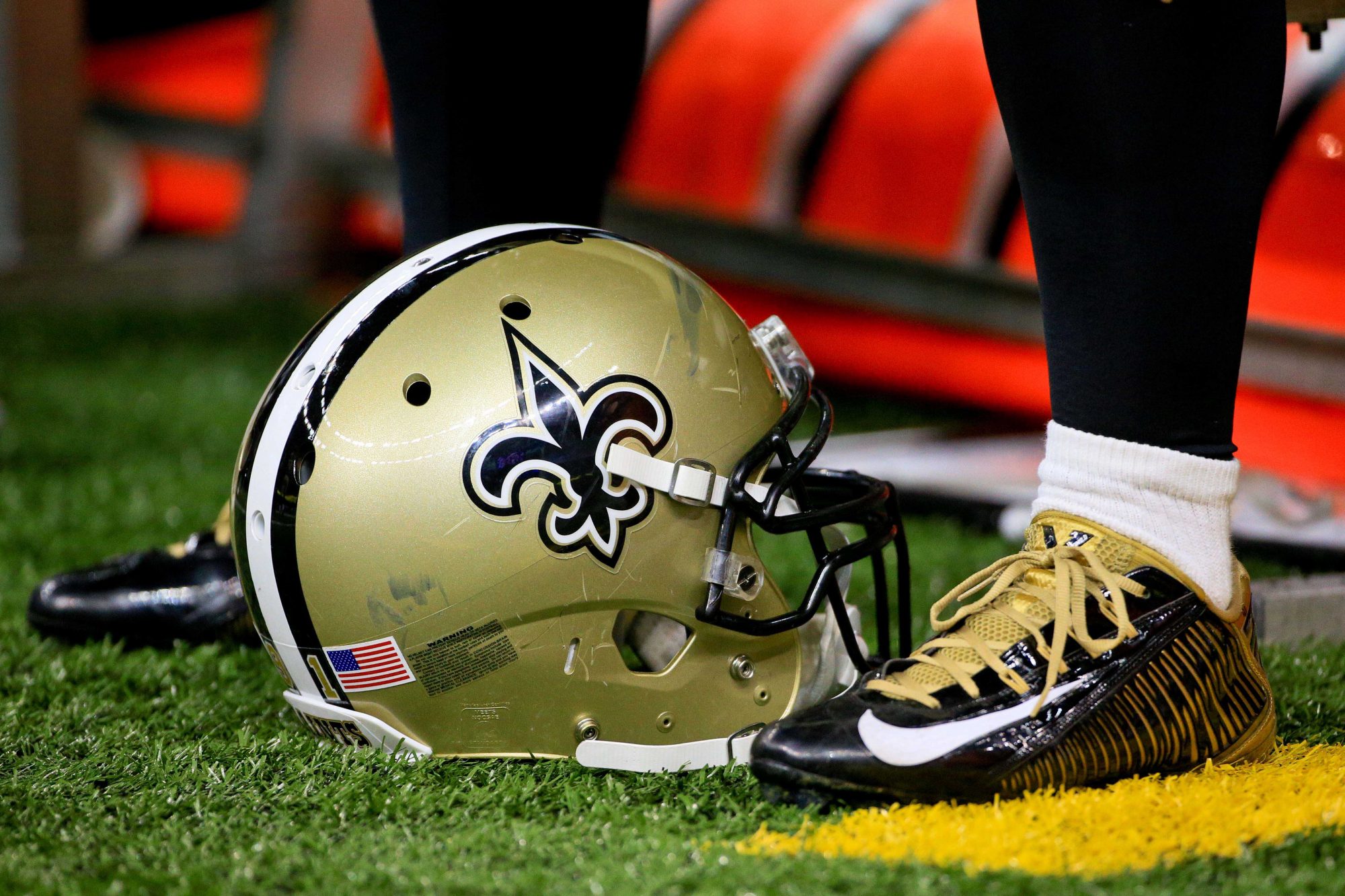 32. New Orleans Saints (from New England)
I did say that the Saints should draft a defensive player with every pick they have, but this is the exception. I don't like Coby Fleener all that much, didn't like him much in Indy either, he hasn't proven anything to me in a spread offense with plenty of chances.
The Saints haven't been the same offensively since they lost Jimmy Graham. They can double-dip in the Miami waters by bringing another versatile target in the passing game. This becomes even more important now that Brandin Cooks is no longer in the equation as well.
David Njoku could be the best tight end in this class, but he's another huge boom or bust prospect. He's not only a good pass-catcher, but he's an underrated run blocker as well.
He stands in at 6-foot-4, 246 pounds and he's still growing. The Saints would be wise to invest at the position and mold this talent into a future Pro Bowler.