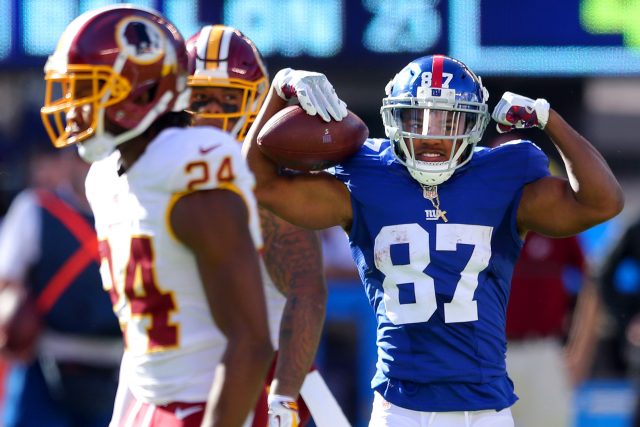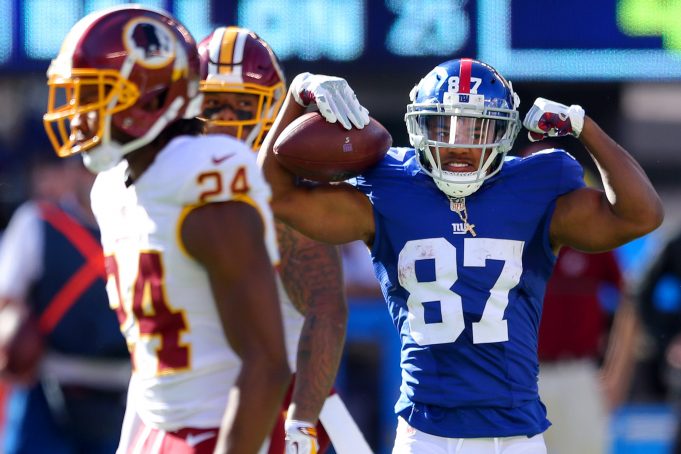 New York Giants WR Sterling Shepard isn't as concerned about the offense as most, says Big Blue will "pick it up."
Eli Manning and company will "pick up" at some point. Those were the words of New York Giants rookie wideout Sterling Shepard, Wednesday.
Big Blue's offense had been its calling card in recent years. Even as they'd missed the playoffs and labored through consecutive 6-10 seasons in 2014 and 2015, the offense produced.
They figured to be even better this year, pairing Shepard and a returning Victor Cruz with Odell Beckham Jr. That has been anything but the case in 2016.
The Giants offense has struggled heavily through five weeks. They're 18th in the NFL in yards per game (349.6), 22nd in third-down efficiency (37 percent) and 27th in points (17.8).
"We thought we we're gonna get different looks, and their defense did a great job of just giving us some looks that we haven't really seen."

– Sterling Shepard
Therein lies the problem. Or at least one of the problems- there are many. The Giants offense couldn't get anything going for the second week in a row because they got "different looks."
The Packers deserve credit for their execution, but the Giants seem to get looks they "haven't really seen" weekly. Ben McAdoo and Mike Sullivan will have to go back to the drawing board and make adjustments going forward.