Elite Sports NY is a Digital Sports Media Publication delivering News, Views, Interviews, Real-Time Coverage, and Unique Commentary on everything New York Sports and National/Trending Topics. ESNY delivers AP-style journalistically-credentialed content with full media access to most of the top New York City sports teams.
Founded by Robby Sabo in 2015, ESNY is now owned and operated by XL Media 
ESNY is the most-read independent New York City regional digital sports destination in the world.
The Elite Sports Regional Network is where the "Diehards Come to Play."
Diehard, genuine sports knowledge will always be respected, especially in New York City. With too many outlets thinking entertainment and about the casual fan only, the diehards have few places to legitimately turn to. The diehards nowhere to go pertaining to platforms actually talking about the game itself or "breaking plays down" at the level of respect it deserves.
The big guys simply cannot do it from a national level. What's worse is those satellite team blogs under the big guys' name employ writers who wouldn't know a Cover 1 Robber or the difference between Control and Command if it smacked them in the face. Elite Sports doesn't come at you with fancy dressed-up blog names like "Yanks in the Yard," either. We simply deliver you the diehard information and analysis you crave.
City-by-city, sport-by-sport, ESRN will take over the sports landscape with a regional diehard mindset, starting with New York City and Elite Sports NY.
***Advertising inquiries, opportunities accepted at all times. CLICK HERE for inquiries.
Further Regionalizing Sports
–Our Mission is to further "Regionalize" Sports using only Area Expertise. Unlike other Publishers who work off a National Platform, Elite Sports NY will never employ an Average Joe with no clue to be equipped with an important NYC Sports voice. Elite Sports NY Writers live and breathe the Big Apple in more ways than one.
–Each Region across the Nation provides unique viewpoints about specific topics, including National/Trending coverage. This is the very essence of "Elite Sports," to allow a specific Region to cover Regional and National/Trending news in their own unique style.
–For instance, New York City didn't cover Michael Jordan torturing the Knicks the same way Chicago did. It is this mindset of combining an interesting opinionated narrative with the news that is compelling on a Region by Region basis.
–The Industry Standard brings websites to the table that cover with a National mindset. Its regional/team websites oftentimes employ writers who leave the diehard fan scratching his/her head. We believe sports are a Regional endeavor that should only be covered by the diehards themselves. What's important to New York City sports fans isn't necessarily important to people in the South East.
–As Writers, we Take Pride in the Delivery of our Content to the Diehard Fan: a Brutally Honest, Interestingly Unique-Take on the World of Sports and Trending Topics from the Professional Fan Angle.
Recognition, Credentials, Interviews
Elite Sports NY content has been featured/included on some of the most prestigious sports platforms in the world: Bleacher Report, ESPN's SportsCenter, Sports Illustrated, Fox Sports, CBS Sports, New York Daily News, New York Post, Newsday, Yahoo Sports, SB Nation and more.
Full-access team credentials include some of the top New York sports teams in the area: New York Jets, New York Giants, New York Knicks, New York Mets, New York Yankees, New York Rangers, New York City FC, New York Red Bulls, Scranton/Wilkes-Barre Railriders, St. John's Red Storm Men's Basketball, New York Lizards, New York Cosmos, Long Island Ducks, Brooklyn Cyclones and more.
Credentials to specific events have included the Sports Illustrated's Sportsperson of the Year, 2018 Winter Classic, Big East and Big Ten Tournament at Madison Square Garden, ACC Tournament at Barclays Center, NFL Experience in Times Square and more.
ESNY Interviews and Video Spots include some of the biggest names in the industry: J.J. Watt, Robinson Cano, Denis Potvin, Kate Bock, Chad Pennington, Jim Breuer, Billie Jean King, Patrik Elias, Anders Lee, Mike Singletary, Jose Altuve, Carlos Beltran, Jenny McCarthy, Brian Urlacher, Triple H, Stephanie McMahon, Jeremy Roenick, D'Angelo Russell, Greg Oden, Justin Pugh, Julian Edelman, Joel Embiid, Brandon Marshall, Camille Kostek, Marshall Faulk, Larry Johnson, Tanya Mityushina, Quincy Enunwa, Kelvin Beachum, Cris Carter, Dwayne Harris, Shane Vereen, Buster Skrine, Bubba Wallace, Matt Forte, Brandon Steiner, Bryce Salvador, Giovanni Savarese, Carlos Mendes, Kyle Busch, Ryan O'Reilly, Devon Toews, Shep Messing, Stephen Gionta, Josh Ho-Sang, Keiffer Bellows, Brian Bellows, Chris Weidman, Mike DelGuidace, Paul Rabil, Pat LaFontaine and more.
Elite Sports NY's Readership has rapidly increased since its publishing inception in March of 2015.
Elite Sports NY, Elite Sports Radio, ESNY Video, ESNY Film Room, ESNY City Stream, Elite Sports Regional Network, and all relative properties are 100 percent owned and operated by XL Media.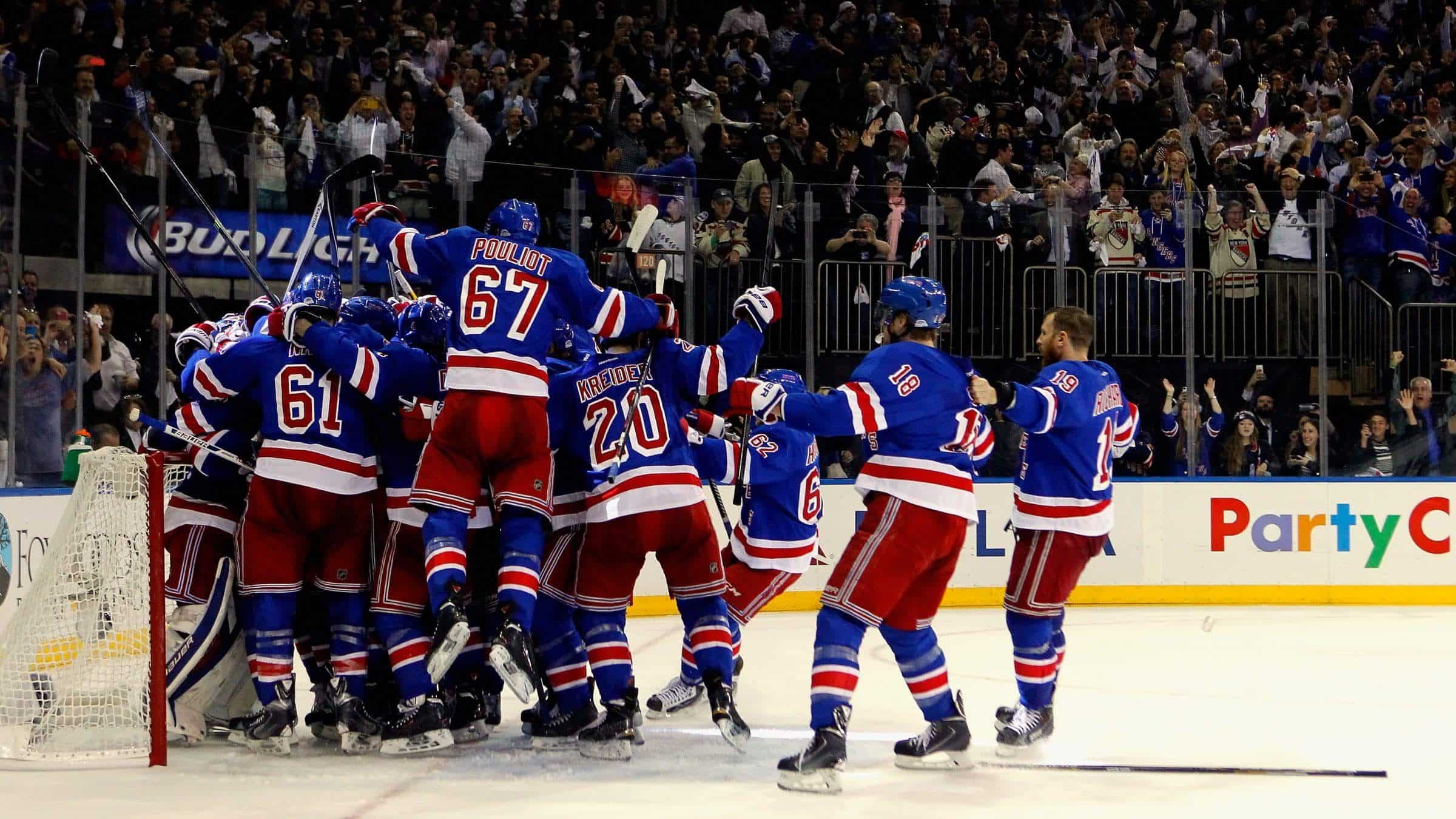 Elite Roster
Editor in Chief
Tab Bamford is ESNY's Editor in Chief, specializing in the sport that has always owned New York City: baseball. Follow him on Twitter at @the1tab
Managing Editor, Knicks Beat Writer
Danny Small is one of ESNY's more versatile individuals who also holds down the Knicks beat.
Staff Editor, NewsDesk Boss
Ryan Honey is an ESNY Giants staff writer and Editor at Large. 
Sports Betting Writer, New York
Robert Linnehan is ESNY's Sports Betting lead.
Senior Writer, Yankees/Knicks
Josh Benjamin is one of ESNY's Yankees/MLB features writers.

Trending Writer, Yankees
James Kelly brings his Kelly's Corner to ESNY while specializing in the Yankees.

Managing Editor, Yankees Boss
If there's a Yankee somewhere, Allison will be there.

Staff Writer, Rangers
Leen Amin's passion is directed towards the Broadway Blueshirts.
Video Personality
If you're not On the Scene with Mike Vivalo, you're just small potatoes.