"If you can (dah, dah) make it here, you'll make it (dah, dah) anywhere; it's up to you … New York … New York!"
No truer words have ever been spoken (or belted aloud in Frank Sinatra's sing-songy quality) as it relates to the future of the ESPN Bet NY Promo Code. It is most definitely up to New York.
Before we climb into the hole where the good ESPN Bet NY stuff dwells, first pounce on any (or all) of the following NY Sportsbook Promo Codes ESNY is currently offering, such as the DraftKings NY Promo Code offering an incredible $150 Guaranteed Bonus (Win or Lose):
Just in case you might be Hans Solo, and you missed the recent bomb dropped on the online sports betting industry due to a bout of that pesky carbon-freezing, here's the deal: ESPN Bet is the newest sportsbook primed to be a powerhouse in the legal sports gambling industry.
Courtesy of a brand-spanking-new partnership with PENN Entertainment—who gave Dave Portnoy and Barstool Sportsbook the old heave-ho—ESPN dove into the online sportsbook market after years of speculation.
Thanks to PENN's existing licenses, ESPN Bet Sportsbook has the opportunity to launch in at least 16 states immediately—once ready with the rebranding.
For the general public, it means that a tremendous new-user promo code is on the horizon. For New York sports bettors, it means the possibility that another major sportsbook joins the New York sports betting fray is much more likely.
If and when ESPN Bet NY does indeed get the green light, it'll have to compete with major players that are already comfortably established as the top New York online sportsbooks.
Outside of New York, ESPN Bet is expected to launch in the Fall of 2023—more specifically, November of 2023, per PENN CEO Jay Snowden.
| | ESPN Bet NY Details |
| --- | --- |
| 📅 ESPN Bet Sportsbook Launch Date | 👀 Fall 2023 |
| 🗽 ESPN Bet NY Sportsbook Launch Date | ❓ TBD |
| ✍️ Expected ESPN Bet NY Promo Code Offer | 👉 TBD |
| 🚨 Expected ESPN Bet NY Promo Code | 👍 TBD |
| 💲 Minimum Deposit | TBD |
| ✅ Minimum Betting Age | 21 |
| ➡️ App Platforms | iOS (Apple App Store), Android (Google Play), Web Browser |
| 📲 Listed As | TBD |
| ❗️ Seller | TBD |
| 🇺🇸 Expected States Available at Launch | AZ, CO, IL, IN, IA, KS, LA, MD, MA, MI, NJ, OH, PA, TN, VA, WV |
| 🎰 Retail Partner | TBD |
| ⏰ Launch Date | TBD |
| 💯 ESNY Sportsbook Ranking | TBD |
| ⭐️ ESNY Review Rating | TBD |
ESPN Bet Sportsbook to Launch Fall 2023
While we know when the ESPN Bet App aims to launch its operations—Fall 2023, perhaps near Thanksgiving—the prospects of it coming to New York remain extremely up in the air.
The following 16 states are where PENN Entertainment currently has legal online sports betting licenses—where Barstool Sportsbook used to (and currently, until the time comes) operate:
Arizona
Colorado
Illinois
Indiana
Iowa
Kansas
Louisiana
Maryland
Massachusetts
Michigan
New Jersey
Ohio
Pennsylvania
Tennessee
Virginia
West Virginia
Additionally, with Kentucky Online Sports Betting set to launch in September 2023, and PENN having a license there, we can expect the ESPN Bet Sportsbook App to also launch in the Bluegrass State where racehorses often blaze to glory.
Unfortunately, ESPN Bet NY's future remains unsettled.
Fortunately, however, there are major reasons to showcase sunny optimism.
Part of PENN Entertainment's previous troubles in the sports betting industry related to how difficult it was for Barstool Sports to navigate the public trading space (PENN) and regulated market (legal online sports betting).
Barstool Sports founder Dave Portnoy went as far as to admit how difficult it was for his company to circumvent those usually strict waters—as mentioned in his latest "Emergency Press Conference" via Twitter.
Emergency Press Conference – I Bought Back Barstool Sports pic.twitter.com/dmUk0eNowx

— Dave Portnoy (@stoolpresidente) August 8, 2023
Therefore, it stands to reason that PENN Entertainment and the ESPN Bet Sportsbook will have a much easier time when aiming to enter new markets (additional sports betting states).
In short, PENN's fabulous business pivot here rids them of a troubled company that cannot get out of its own way in the regulated market, while commencing business with a sports powerhouse that boasts an impeccable reputation per public and regulated avenues.
So, the thought of ESPN Bet coming to New York soon is something that's both exciting and extremely realistic.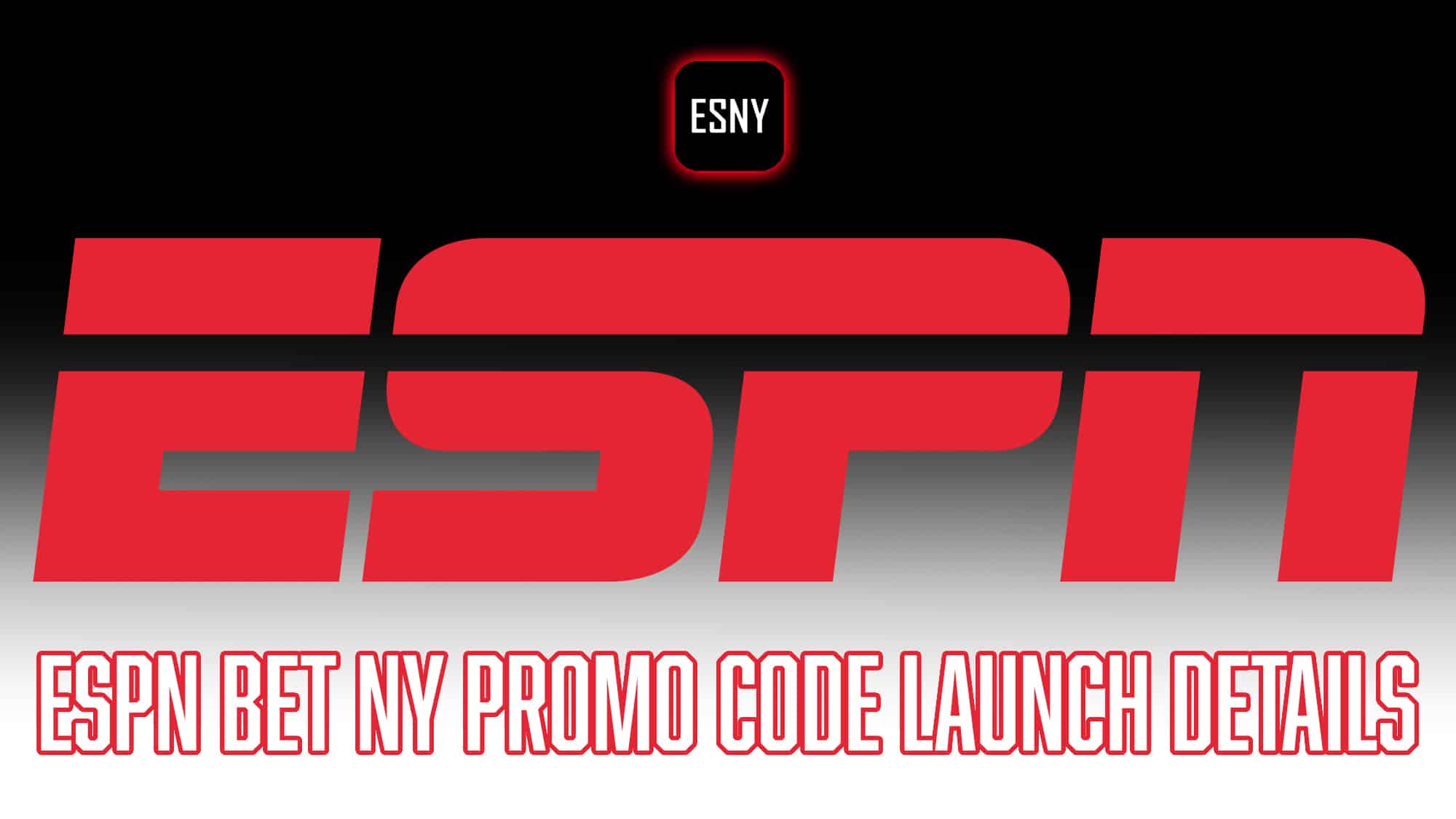 ESPN Bet NY Launch Details
When will ESPN Bet launch in New York? When will the (what will be) tremendous introductory ESPN Bet NY Promo Code become available in New York?
Well, honestly, we don't know. In fact, nobody does.
In some cases, depending on who you are (no, not you, Hans Solo), the reader of this brilliant page could have a better idea of when ESPN New York Bet will launch.
So, bringing in the big guns is necessary. And, here at ESNY, the big gun in the legal sports gambling market is our own Robert Linnehan, who shares his thoughts on when ESPN Bet will (or could) launch in the state that houses a city so nice they named it twice.
"PENN Entertainment CEO Jay Snowden said there could be opportunities for ESPN Bet to gain access to New York 'down the road,'" ESNY's Robert Linnehan said. "Snowden pointed to challenges in the state, such as its 51% tax rate, but said if it wants to be a scale player it has to have access to the states that matter.
"So, how can ESPN Bet gain entry? There have been talks in the past few years of expanding the number of online sports betting operators, but legislative efforts in Albany have yet to gain much traction. If and when New York does expand its online operators, PENN will likely have a better chance at acquiring a license with ESPN as a partner instead of Barstool Sports. Barstool founder Dave Portnoy recently said as much this past week, saying he was the reason PENN was denied sports betting licenses in some states."
Basically, there's a great chance for ESPN NY Bet to become a living reality. But considering the way New York intentionally limited the number of sportsbooks to gain licenses upon launch (and until this very day), and the state's steep tax rate, the matter of when it could be possible is anybody's best guess.
"A legislative timeline for expansion is unknown," Linnehan added. "If PENN wants to operate in New York, it may have to buy its way in, as Fanatics did with its recent acquisition of PointsBet's U.S. assets. Resorts World Bet could be a potential target for PENN, but Resorts World is currently trying to gain a downstate casino license and may not want to sell at this point."
ESPN's partnership with PENN Entertainment for ESPN BET is intriguing when you consider the sports media giant had been linked to deals with several other operators over the years. https://t.co/BoFUlbBfZ8

— RLinnehanXL (@RLinnehanXl) August 10, 2023
If and when ESPN NY Bet becomes a live reality, it'll have fierce competition. The table below lays out the existing New York online sportsbooks, including the mighty DraftKings Sportsbook, FanDuel Sportsbook, BetMGM Sportsbook, and Caesars Sportsbook:
| Rank | Sportsbook | Sports Betting App | Available | Launch Date | Sign-Up Offer | Promo Code | Review Rating |
| --- | --- | --- | --- | --- | --- | --- | --- |
| 1 | | 📲 DraftKings NY | App Store, Google Play | ✅ LIVE (Jan. 8, 2022) | 💰 Bet $5, Get $200 Bonus + $150 in No Sweat Bets | Not Required | |
| 2 | | 📲 Caesars NY | App Store, Google Play | ✅ LIVE (Jan. 8, 2022) | 💰 $1,000 First Bet on Caesars | 🚨 ESNYGET | |
| 3 | | 📲 FanDuel NY | App Store, Google Play | ✅ LIVE (Jan. 8, 2022) | 💰 Bet $5, Get $200 Bonus | Not Required | |
| 4 | | 📲 BetMGM NY | App Store, Google Play | ✅ LIVE (Jan. 17, 2022) | 💰 $1,000 First-Bet Bonus | Not Required | |
| 5 | | 📲 PointsBet NY | App Store, Google Play | ✅ LIVE (Jan. 25, 2022) | 💰 10x $100 Second Chance Bets | Not Required | |
| 6 | | 📲 BetRivers NY | App Store, Google Play | ✅ LIVE (Jan. 8, 2022) | 💰 $100 Second-Chance Bet | 🚨 250MATCH | |
| 7 | | 📲 WynnBET NY | App Store, Google Play | ✅ LIVE (Feb. 3, 2022) | TBD | N/A | |
| 8 | | 📲 Bally Bet NY | App Store, Google Play | ✅ LIVE (July 7, 2022) | TBD | N/A | N/A |
| 9 | | 📲 Resorts World Sportsbook NY | App Store, Google Play | ✅ LIVE (March. 3, 2022) | TBD | N/A | N/A |
ESPN Bet NY Promo Codes
Until ESPN Bet actually launches—no less ESPN New York Bet—nobody will have a semblance of an idea of what the new sportsbook's introductory promo code will be.
However, what you can expect is something pretty, pretty, pretty damn rewarding.
When sportsbooks launch in a new state, the new-user bonus always climbs several levels—as opposed to the standard offer. When a sportsbook launches in total—as ESPN Bet plans to do this fall (2023)—the first sportsbook promo code on the docket is oftentimes legendary.
Plus, if we're talking about the ESPN Bet New York Bonus Code, "Fahgettaboudit."
Who could forget the Caesars NY Promo Code upwards of $5,000 as a monetary total? The FanDuel NY Promo Code resulting in a $3,000 No-Sweat First Bet is also an unforgettable sign-up offer.
For now—while you patiently (or impatiently, for all we care) await the ESPN Bet NY Sportsbook Promo—make sure you take advantage of the New York Sportsbook Bonus Codes that are currently active:
ESPN Bet NY App Review
Naturally, the ESPN Bet NY App Review section will be pretty scanty. I mean, how could anybody review something that's not yet a legitimate thing?
However, in spite of the TBDs (to be determined) ratings you see next to each review bucket, we'll speculate a bit.
Besides, ensuring that our New York sportsbook review structure is ready to roll once ESPN NY Sportsbook launches is of the utmost priority.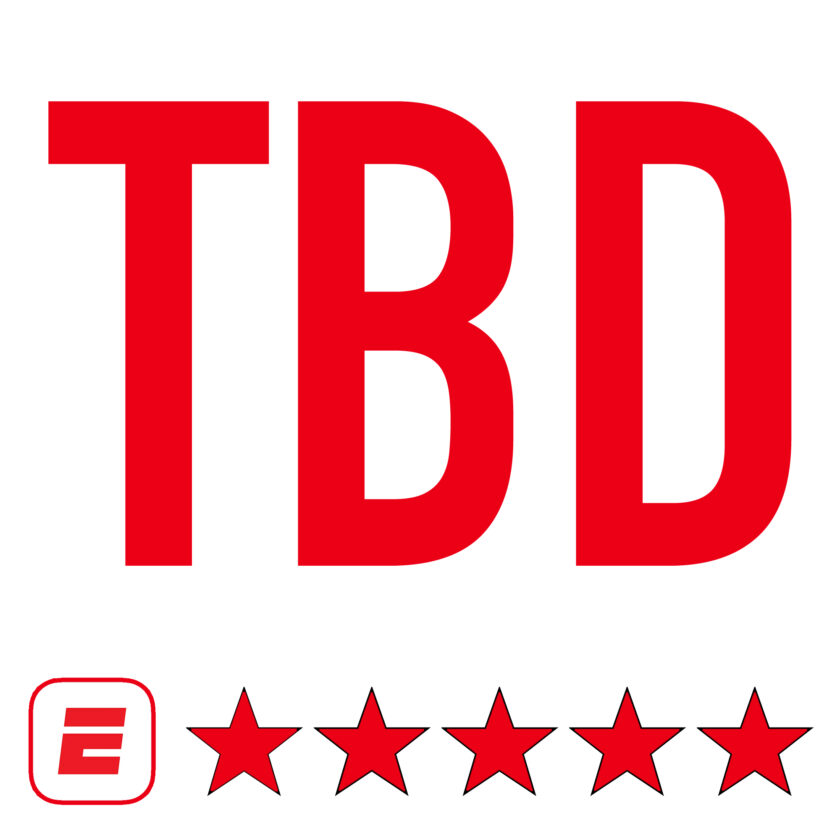 Expect the ESPN Bet NY Promo Code to be loud and quite impressive upon launch.
For reasons already mentioned, sportsbooks that launch for the first time usually bring the heat in the promo and bonus codes department.
Betting App and Features: TBD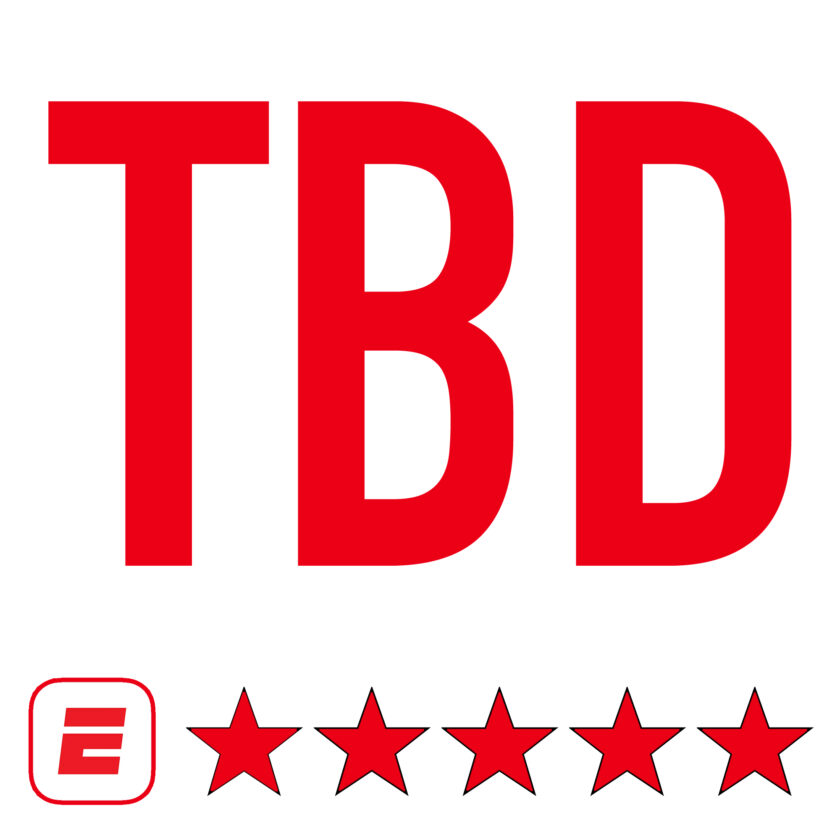 User Interface
If the current ESPN Mobile App on the iOS Apple App Store and Android Google Play is any evidence, expect a clean and incredibly functional ESPN NY Bet App user interface.
This is ESPN, after all.
Stability and Functionality
In the stability and functionality department, think along the same lines as the user interface. Rarely will the ESPN Bet NY Mobile App have major issues, in our humble yet always expert opinion.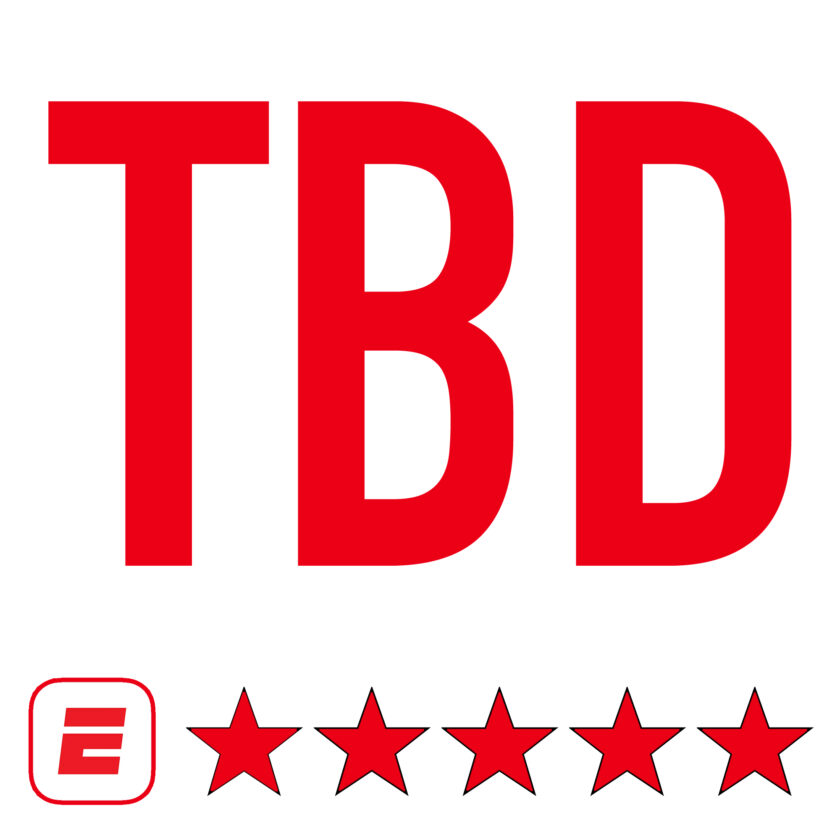 Odds
As it pertains to the big boys of the legal online sportsbook industry, most of the odds are pretty similar across the board.
Expect ESPN Bet's odds to compete with DraftKings Sportsbook, FanDuel Sportsbook, and others.
Betting Variety
Much like the odds department, expect the ESPN Bet Sportsbook App to feature a plethora of bet types, such as:
Spreads: choose the favorite or underdog and bet on the margin of victory or defeat.
Moneylines: Pick winners outright and reap the rewards.
Teasers: Combine multiple bets and get more favorable spreads for each.
Totals: Choose the over-under and bet on total number of points scored in a game.
Props: Bet on more than just winning and losing, including player performances, individual quarters, and more.
Live Bets: Kickoff is just the beginning – place bets throughout the game.
Sports
Hey, this is ESPN, the company that made its bones by broadcasting little-known sports in the early 1980s. Why wouldn't the company's sportsbook offer anything different?
Aussie Rules
Auto racing
Baseball
Basketball
Boxing
Cricket
Curling
Cycling
Darts
Football
Golf
Handball
Hockey
Lacrosse
Rugby league
Rugby union
Soccer
Table Tennis
Tennis
UFC/MMA
Registration, Deposit, and Cashout: TBD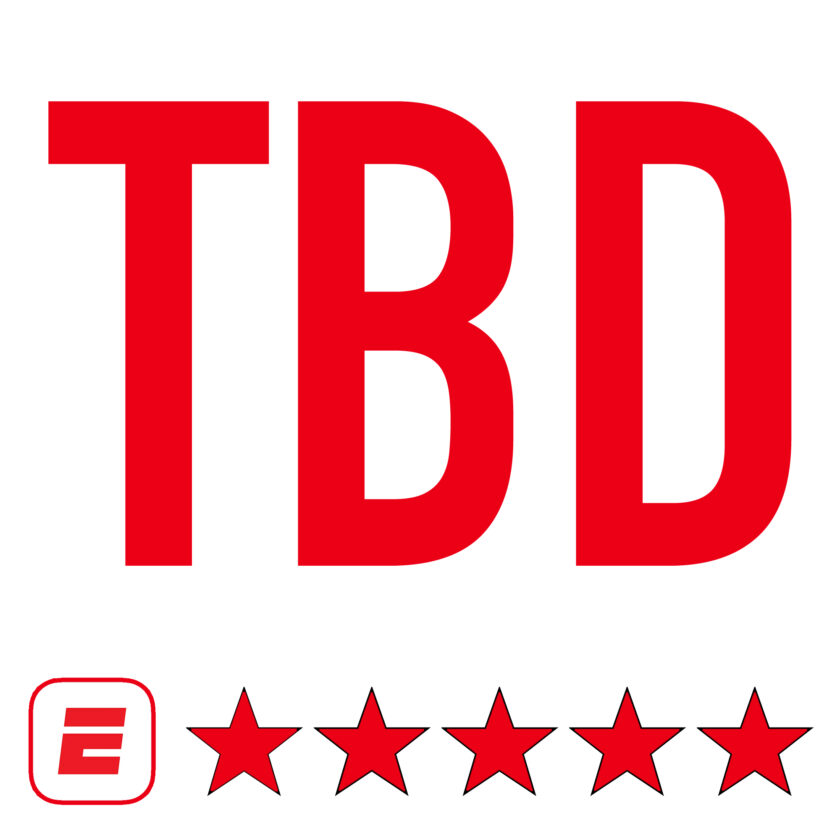 Registration
Expect the ESPN Bet NY Sportsbook App's registration process to be seamless and fun.
Requirements
Although the requirements piece of a sportsbook's sign-up process is never fun, it would be shocking to see ESPN Bet require anything more than what the current standard is across the top online sports betting apps at the current time.
Username
Email
Password
Promo code (optional)
Confirm your eligibility (21 years old in New York)
Name
Date of Birth
Last four digits of your SSN
Home Address
Deposit Methods
PayPal
Online Bank Transfer
Credit/Debit Card
Casino Cage
Withdrawal Methods
PayPal
Check
ACH and E-Check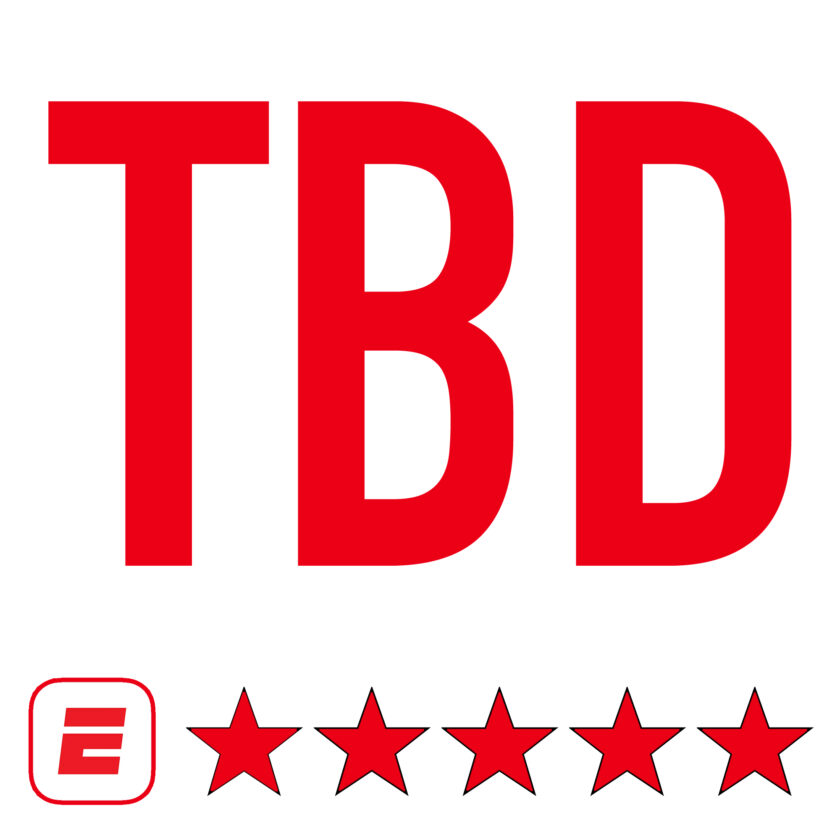 Although there's some skepticism, the general feeling is that ESPN Bet will ultimately compete with the best online sportsbooks in the industry—DraftKings Sportsbook and FanDuel Sportsbook.
Of course, only time will tell; but considering the company's resources—not to mention the fact that 80% of ESPN is owned by ABC, Inc. (an indirect subsidiary of Disney)—the sky's the limit for ESPN NY Bet.
Best Sportsbook Promo Codes
ESPN History & Partnerships
History
ESPN was founded in 1978 and broadcast for the first time on Sept. 7, 1979. Although nobody knew it at the time, ESPN had just made history.
The Bristol, CT-based operation proudly boasts its humble beginnings. Few thought a 24/7, all-sports cable network could possibly work, yet the eventual Worldwide Leader in Sports proved everybody wrong along the way.
Perhaps ESPN's turning point came in the mid-1980s when it hooked up with the burgeoning Big East. Whether it was eventual New York Knicks legend Patrick Ewing, St. John's studs Chris Mullin and Mark Jackson, or any of the mighty Syracuse Orange squads, Big East basketball really put ESPN on the map.
ESPN then rode SportsCenter and the DOT-COM-ERA to incredible heights, propelling them to a situation in which ABC, it's parent company, allow for brilliant flexibility and riches.
Partnerships
The ESPN NY Bet partnership section will have to wait until the sportsbook actually launches.
But it's a pretty safe assumption that ESPN, the same company that broadcasts more sports than anybody else, will have a number of amazing partnerships that extend overall reach and establish rapid growth.
ESPN Bet NY Retail Locations
Where oh where will ESPN Bet be?
The ESPN Bet NY Retail Location topic is yet another one that simply cannot be discussed in full until we know more about the sportsbook's future in the state.
Rest assured, however, that ESPN Bet will most likely partner with a physical location of PENN Entertainment's once the sportsbook launches in New York.
But that will ultimately be up to PENN—which land-based location works best for them and the ESPN Bet Sportsbook App.
ESPN Bet NY FAQ
When Will ESPN Bet Launch?
Fall 2023: Although not much is yet known, press releases from ESPN and PENN Entertainment on Aug. 8, 2023, announced the creation of ESPN Bet, a sportsbook that aims to launch in the Fall of 2023, most likely around Thanksgiving.
Will ESPN Bet Be Available in New York?
Most likely not initially: Currently, it looks as though ESPN Bet will not be available in New York upon launch, thanks to PENN Entertainment's lack of a New York sports betting license.
When Will ESPN Bet Launch in New York?
TBD: Since PENN Entertainment does not yet have a New York online betting license, ESPN NY Bet's future in New York is uncertain. It's a good bet that, eventually, ESPN New York Bet Sportsbook will become a reality.
How Many States Will ESPN Bet Be Available In?
16 or 17: Bettors can expect ESPN Bet to be available in the same states Barstool Sportsbook currently (or used to) operate, thanks to PENN's current licenses. The definite 16 states are Arizona, Colorado, Illinois, Indiana, Iowa, Kansas, Louisiana, Maryland, Massachusetts, Michigan, New Jersey, Ohio, Pennsylvania, Tennessee, Virginia, and West Virginia, whereas Kentucky is the lone wild card.
Can ESPN Bet Compete with DraftKings Sportsbook and FanDuel Sportsbook?
Eventually, yes: Sports bettors can expect ESPN Bet to eventually compete with the most successful online sportsbooks and sports betting apps in the industry. It may take some time, but ESPN's resources and reach make it probable.
New York Sports Teams
A massive reason for the New York sports betting appeal involves the wide variety of professional sports teams in the area.
There are multiple teams that play in each major professional sports league in the New York/New Jersey metropolitan area.
Below is a table of the major New York/New Jersey metropolitan teams ESNY covers and New York sportsbooks look to for greater sports betting success:
| | New York Team | League | Home Location |
| --- | --- | --- | --- |
| | New York Giants | 🏈 NFL | 🗺 East Rutherford, NJ |
| | New York Jets | 🏈 NFL | 🗺 East Rutherford, NJ |
| | New York Knicks | 🏀 NBA | 🗽 New York, NY |
| | Brooklyn Nets | 🏀 NBA | 🗽 Brooklyn, NY |
| | New York Yankees | ⚾️ MLB | 🗽 Bronx, NY |
| | New York Mets | ⚾️ MLB | 🗽 Queens, NY |
| | New York Rangers | 🏒 NHL | 🗽 New York, NY |
| | New York Islanders | 🏒 NHL | 🗽 Elmont, NY |
| | New Jersey Devils | 🏒 NHL | 🗺 Newark, NJ |
| | New York Liberty | 🏀 WNBA | 🗽 Brooklyn, NY |
| | New York City FC | ⚽️ MLS | 🗽 Bronx, NY |
| | New York Red Bulls | ⚽️ MLS | 🗺 Harrison, NJ |
| | Buffalo Bills | 🏈 NFL | 🗽 Orchard Park, NY |
| | Buffalo Sabres | 🏒 NHL | 🗽 Buffalo, NY |
Other New York Sportsbooks
Gambling Problem? Call 877-8-HOPENY/text HOPENY (467369) (NY),If you or someone you know has a gambling problem, crisis counseling and referral services can be accessed by calling 1-800-GAMBLER (1-800-426-2537) (IL/IN/LA/MD/MI/NJ/OH/PA/TN/WV/WY), 1-800-NEXT STEP (AZ), 1-800-522-4700 (CO/KS/NH), 888-789-7777/visit ccpg.org (CT), 1-800-BETS OFF (IA), visit OPGR.org (OR), or 1-888-532-3500 (VA). 21+ (18+ NH/WY). Physically present in AZ/CO/CT/IL/IN/IA/KS/LA(select parishes)/MD/MI/NH/NJ/NY/OH/OR/PA/TN/VA/WV/WY only. Void in ONT. Eligibility restrictions apply. See terms at draftkings.com/sportsbook.