The New York Jets 2018 NFL season is officially here with Sam Darnold leading the way and ESNY brings its official preview and predictions.
It's here. We're here. The New York Jets have been prepped, trained and forced to be completely ready for Week 1 of the 2018 NFL season for this opening instance comes under the bright lights of Monday Night Football.
Just one year ago, tanking was the talk of the town. Three, two, one or even zero wins was the prediction on the docket from many so-called "football analysts."
I didn't buy it. In fact, early on in the summer—shortly after the Eric Decker and David Harris release—I confidently labeled New York's roster "improved" compared to the old and tired one that finished up the disappointing 2016 campaign. After all, names such as Harris, Decker, Darrelle Revis, Brandon Marshall and others weren't really bringing production along with them. Only age was walking out of the door.
Most onlookers couldn't grasp that. I called for a 6-10 season. Of course, the Jets finished with five wins, one shy of the prediction.
Now, things seem to be turned on its head a little as some outlets, including the illustrious Sports Illustrated, have the Jets sneaking into the AFC side of the tournament.
Could I be, yet again, at odds with the so-called "experts," this time on the other end of the spectrum?
Either way, 2018 accounts for a season full of hope with a young buck leading the way as the new face of the franchise.
Here's ESNY's New York Jets 2018 season preview and predictions with Robby Sabo and Paul Esden Jr.:
Additions / Losses
Key Losses
You have to give general manager Mike Maccagnan some serious love for this player-for-player swap trade (Calvin Pryor). Demario Davis had a career year, one that we had never seen before on 1 Jets Drive. Then the Jets, in the offseason, didn't even offer Double-D a contract, deciding to move on for one of their key additions at linebacker (more on that later).
Once one of the best young stars in the NFL transformed into a spoiled brat who had become a locker room cancer, the Jets wisely released Muhammad Wilkerson and saved a ton of cap space this offseason.
The Jets lost their veteran running back to retirement, which worked out for all parties because the green and white were looking to get younger in their backfield.
The Jets and ASJ's camp were separated by $2 million in contract negotiations. The Jets drew a line in the sand and decided to move on. With the current group the Jets possess, it seems like the team downgraded at the tight end position with this key loss.
Several of these names will be questioned for their placement in the key loss category, but to be honest, there was no other category. Johnson isn't even on an NFL roster as I type this and he was the starting center all of last season. Speaks to the offensive line depth.
The Christian Hackenberg experiment was over before it ever began. The end was official when they traded their signal caller to the Oakland Raiders for a conditional seventh-round draft choice. How'd the Jets even get a seventh?
A really nice guy, but that's about it. He was never the future and he never converted from the system offense at Baylor to a pro system. In the offseason, he signed on with the Miami Dolphins.
Kony Ealy was a late waiver-wire addition last season that was a key rotational piece on the defensive line. He signed on with the Dallas Cowboys in the offseason, but is currently a free agent. His pass deflections on the defensive line was a welcomed addition.
Chandler was a pleasant surprise last season, but the Jets decided to try and improve with Cairo Santos, who never played a snap for Jets. The kicker position will be a key aspect to watch out for this season for the Jets.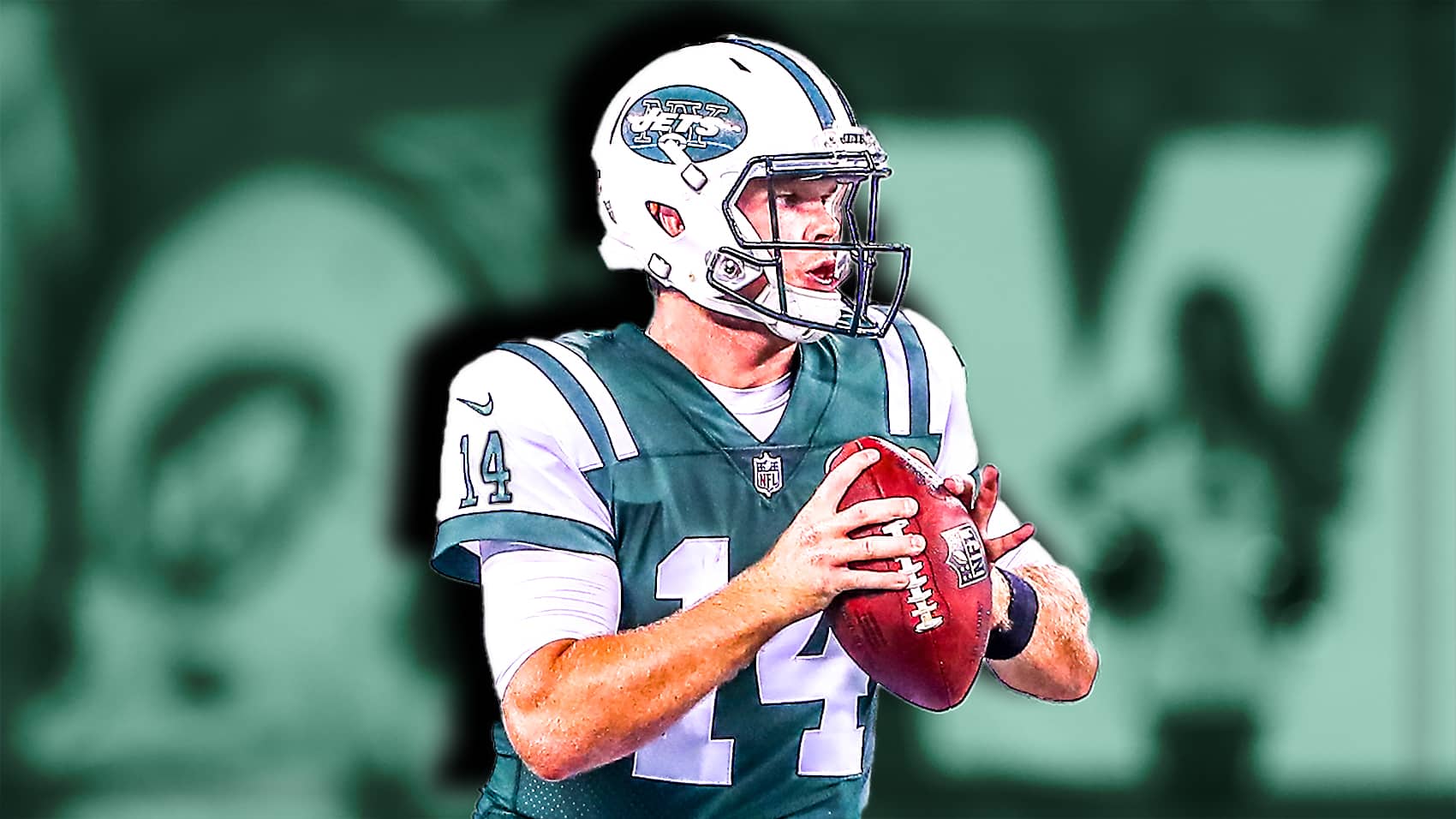 Key Additions
Veteran playmaker Terrelle Pryor tallied over 1,000 yards with the Cleveland Browns a few years ago. He's a big red-zone target that offers a different kind of body at the wide receiver position for the Jets in 2018.
This addition can't be understated. Sam Darnold is the present and future of the New York Jets. When he officially takes his first snap on Monday Night Football, he'll become the youngest starting Week 1 quarterback since the merger.
With Muhammad Wilkerson out the door, the Jets will turn to another rookie to help out immediately. Shepherd is a big body that is more developed than most rookies at his advanced age. He'll have to transition quickly to a much higher level of competition though.
The Jets utilized a fourth-round draft selection on an intriguing tight end from Miami who should be able to contribute right away (sense a theme here?) A really nice athlete with loads of potential.
A feisty corner out of Tulane who will backup Buster Skrine this season, if Parry Nickerson is called upon, he can make an impact with his playmaking skills and competitiveness.
The prized gem of the 2018 free agency class for the Jets received the second highest free agent contract in NFL history for a cornerback. He's arguably the most important player to the entire Jets team this season.
I think it's obvious that the Jets improved the center position this offseason, but the big question is by how much? That all depends on Long's health. He has a long track record of injuries in the pros.
The Jets chose Avery Williamson, a younger more effective option then Demario Davis this offseason. He's supposed to call plays on defense if Darron Lee fails in that department. Regardless, Williamson should be a three-down backer for the Jets this season and many seasons to come.
While Teddy is no longer on this Jets squad, it was a major addition for this team. They invested a monetary value of $1 million and got back a premium pick (2019 third-round draft choice). You can't do much better than that.
I mentioned earlier that the Jets wanted to get younger in the backfield and they sure did exactly with the addition of Isaiah Crowell. He won't impress you with his flashiness, but he's effective and that's ultimately what the Jets need.
An almost forgotten about addition, but a key one for certain. Anderson was forced out of Indianapolis because the Colts transitioned from a 3-4 to a 4-3 defense. Worked out beautifully for the Jets because they got a really good scheme fit and it only cost them a seventh-round draft choice.
5 Burning Questions
1. Is Sam Darnold the Real Deal?
New York Jets fans are excited, understandably so. Sam Darnold is the highest selected quarterback in the NFL Draft since the Jets took "Broadway" Joe Namath in Jets draft history. The hype has been loud and consistent throughout the preseason, spring training and everything in between.
Is the hype real?
The first test will be three games in a span of 11 days to start out the season for Darnold and the Jets. But he is only 21-years-old, so who knows if this question can ultimately be answered this season. But the great thing is he'll be learning on the fly and at the end of the day, you can't simulate the real-game experience. That'll be invaluable to his development.
2. Will the Jets Find a Pass Rush?
Fox Sports' Jay Glazer confirmed Sunday morning that the Jets finished in second place in the Khalil Mack sweepstakes, so obviously, this team was desperately trying to improve their situation prior to the season starting. But as a wise man once said, if you're not in first, you're last.
So outside of the Jets acquiring a hired mercenary on the trade market, they'll enter the season with some of the most unproven edge rushers in the entire NFL. The question remains, will the Jets find a pass rusher?
It seems hard to believe, which means the Jets will have to rely on some crazy Bowles' blitz schemes to overcompensate for lack of talent.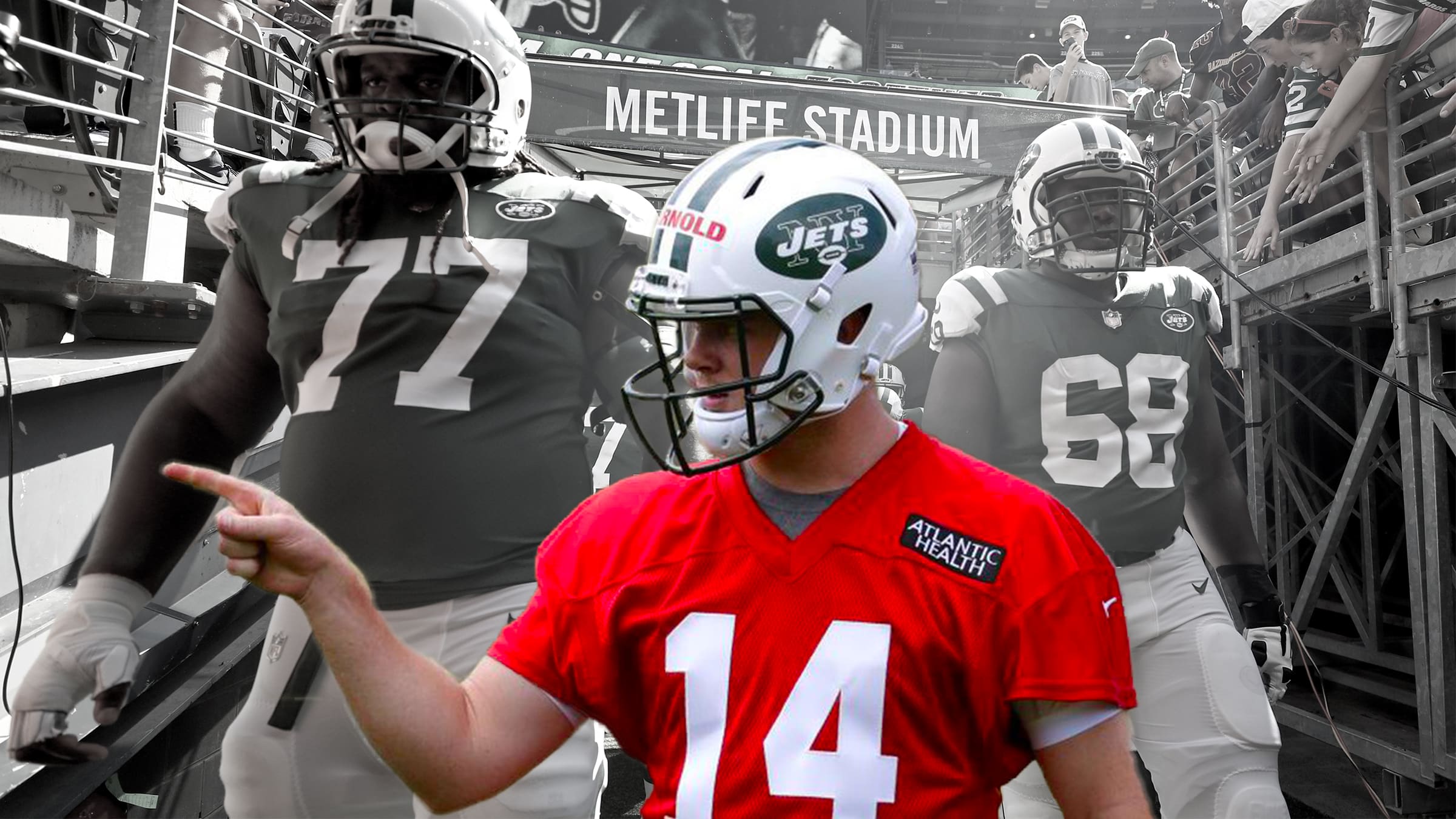 3. Can the Jets Survive with this Offensive Line?
That's arguably the biggest question for this team. They have zero depth and haven't used a first round pick on an offensive lineman since 2006.
The positive I see with this unit is that they're all veterans, It's not like the team has to integrate a youngster. So even if this offensive line starts out a little sketchy, I anticipate like a fine wine they'll get better with age. It's not the best offensive line in the league and it's not the worst. It's somewhere in between.
As long as Jeremy Bates is smart with his play calling and gets the ball out of Darnold's hands as quickly as possible, it should be serviceable.
4. Can Trumaine Johnson be Darrelle Revis 2.0?
Seems like an unfair question, but now when you look at the price tag on Trumaine Johnson's report card, it may be fair game. The saying goes, you get what you pay for. If that's true, Trumaine Johnson should easily be the next Darrelle Revis. Although, we know it doesn't work like that.
Outside of the quarterback situation, Johnson is the most important player on this team. You know head coach Todd Bowles loves his press corners and Johnson is a lanky defender that can really do it all.
5. How different Will this Jeremy Bates Offense Be?
Jeremy Bates was the quarterback coach for the Jets last season and now, he's the offensive coordinator. While he doesn't have any No. 1 wide receivers, he does possess a slew of effective options that should be able to provide a ton of versatility.
Bates has some prior offensive coordinator experience, but I'd imagine his play calling is going to be a new mix that will adapt to the players on this squad. Expect some west coast concepts, but it'll be interesting to see what we have in 2018. It should be a huge upgrade over John Morton and his stale ideologies.
Predictions/Awards

Game-By-Game Predictions
Week 1: @ Lions WIN
Week 2: Dolphins WIN
Week 3: @ Browns LOSS
Week 4: @ Jaguars LOSS
Week 5: Broncos WIN
Week 6: Colts LOSS
Week 7: Vikings WIN
Week 8: @ Bears WIN
Week 9: @ Dolphins LOSS
Week 10: Bills WIN
Week 11: BYE WEEK
Week 12: Patriots LOSS
Week 13: @ Titans WIN
Week 14: @ Bills LOSS
Week 15: Texans WIN
Week 16: Packers LOSS
Week 17: @ Patriots LOSS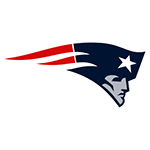 AFC East Standings
Patriots 12-4
Jets 8-8
Dolphins 6-10
Bills 5-11
Team/League Awards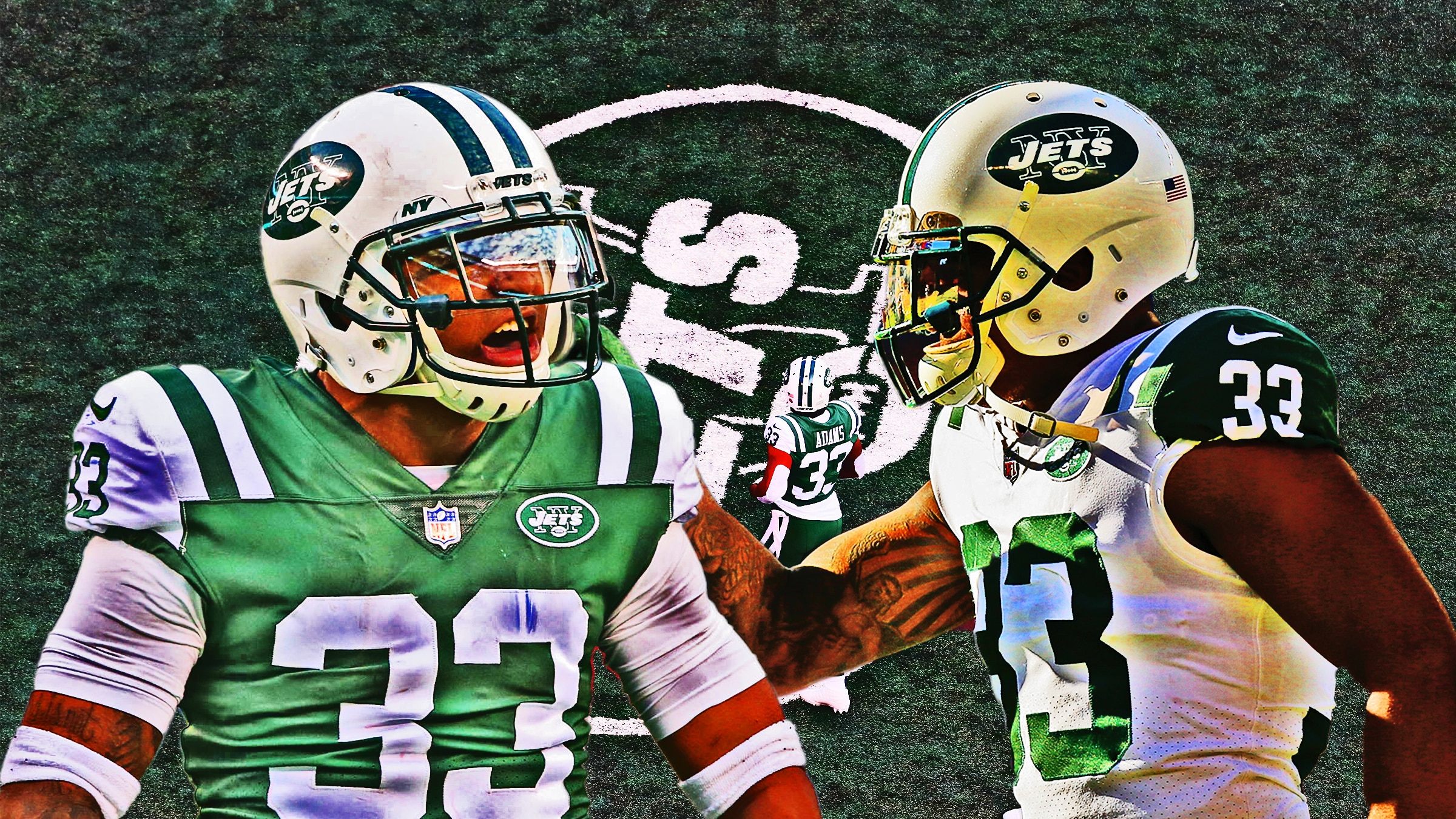 Final Thoughts
I really love so much about this team. For instance, Sam Darnold is the real deal. There's absolutely zero questions about the topic. Whether or not he's developed properly is what it'll ultimately come down to.
The New York Jets haven't employed an offensive coach since Rich Kotite or Bruce Coslet circa 1993 (shall you not want to include the first guy mentioned). Though Mark Sanchez had his fair of problems, there is a lot there to assume a huge development fail on the part of defensive-minded head coach Rex Ryan. Perhaps the trigger of "don't turn the ball over" crippled Sanchez's down-the-field mentality. We all know Rex. It was always all about the defense winning the game and the offense not messing it up.
This season will let us know if Todd Bowles is head and shoulders ahead of Rex Ryan. Will he allow Jeremy Bates the freedom as it pertains to the young signal-caller? Will he put up with a pick or two in a key situation if it means further developing (by pushing the envelope in this offensively insane league)? Or will he harp on turnovers so much that dink-and-dunk is all that comes?
Speaking of dink-and-dunk, why didn't Sam Darnold throw downfield at all during August? Well, it's because he's been dished, arguably, the worst offensive line in the league. I don't buy this unit is in the "middle of the pack" (as so many fans want to believe). There's no star power. There's no talent. There's no depth. Mike Maccagnan treats the O-line like a plug-and-play unit and it's hurt this offense badly the last three seasons. In drafting just two linemen in 28 total draft picks, Mikey Mac's revealed his hand in this regard.
As it pertains to the defense, the secondary comprised of Jamal Adams, Marcus Maye, Trumaine Johnson and Morris Claiborne could literally be the best in the NFL talent-wise. It'll never be best in the league production-wise, however, purely due to the idea the conventional four-man pass rush is, without a doubt, the worst in the league on paper at this very moment.
And that's exactly where I have so many issues in thinking this team can sneak into the tournament.
Can they? Of course. If Darnold and the secondary perform to the level I believe is coming, it's possible. But look at the successful teams in the NFL. Look at the champion Eagles, Jaguars, Patriots, Vikings, etc. All boast tremendous offensive lines while also having the ability to get after the quarterback without blitzing.
Hell, the Jags, who boasted one of the best O-lines a year ago (finishing first in rushing with 2,600-plus yards after allowing Kelvin Beachum to come to New York), added more power on to their five-man unit with the massive free agent signing of guard Andrew Norwell. That's old-school personnel decision-making in the form of Tom Coughlin while the Jets didn't even get in on the conversation with either Norwell or Nate Solder.
Football is simple. It always starts up front on both sides (aside from the quarterback spot in this insanely offensive league). Strangely enough, this general manager insists on starting on the backend while, hopefully, finishing up front.
Eight wins is the ceiling I see without an O-line and the worst conventional rush in the league.
Game-By-Game Predictions
Week 1: @ Lions WIN
Week 2: Dolphins WIN
Week 3: @ Browns WIN
Week 4: @ Jaguars LOSS
Week 5: Broncos LOSS
Week 6: Colts WIN
Week 7: Vikings LOSS
Week 8: @ Bears LOSS
Week 9: @ Dolphins WIN
Week 10: Bills WIN
Week 11: BYE WEEK
Week 12: Patriots LOSS
Week 13: @ Titans WIN
Week 14: @ Bills WIN
Week 15: Texans LOSS
Week 16: Packers LOSS
Week 17: @ Patriots WIN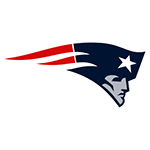 AFC East Standings
Patriots 10-6
Jets 9-7
Dolphins 6-10
Bills 3-13
Team/League Awards
Team MVP: Jamal Adams, S
Offensive POY: Quincy Enunwa, WR
Defensive POY: Leonard Williams, DL
Offensive ROY: Sam Darnold, QB
Defensive ROY: Nathan Shepherd, DL
All-Pro: Jamal Adams, Leonard Williams
Pro Bowlers: Jamal Adams, Leonard Williams, Trumaine Johnson
All-Rookie Team: Sam Darnold, Nathan Shepherd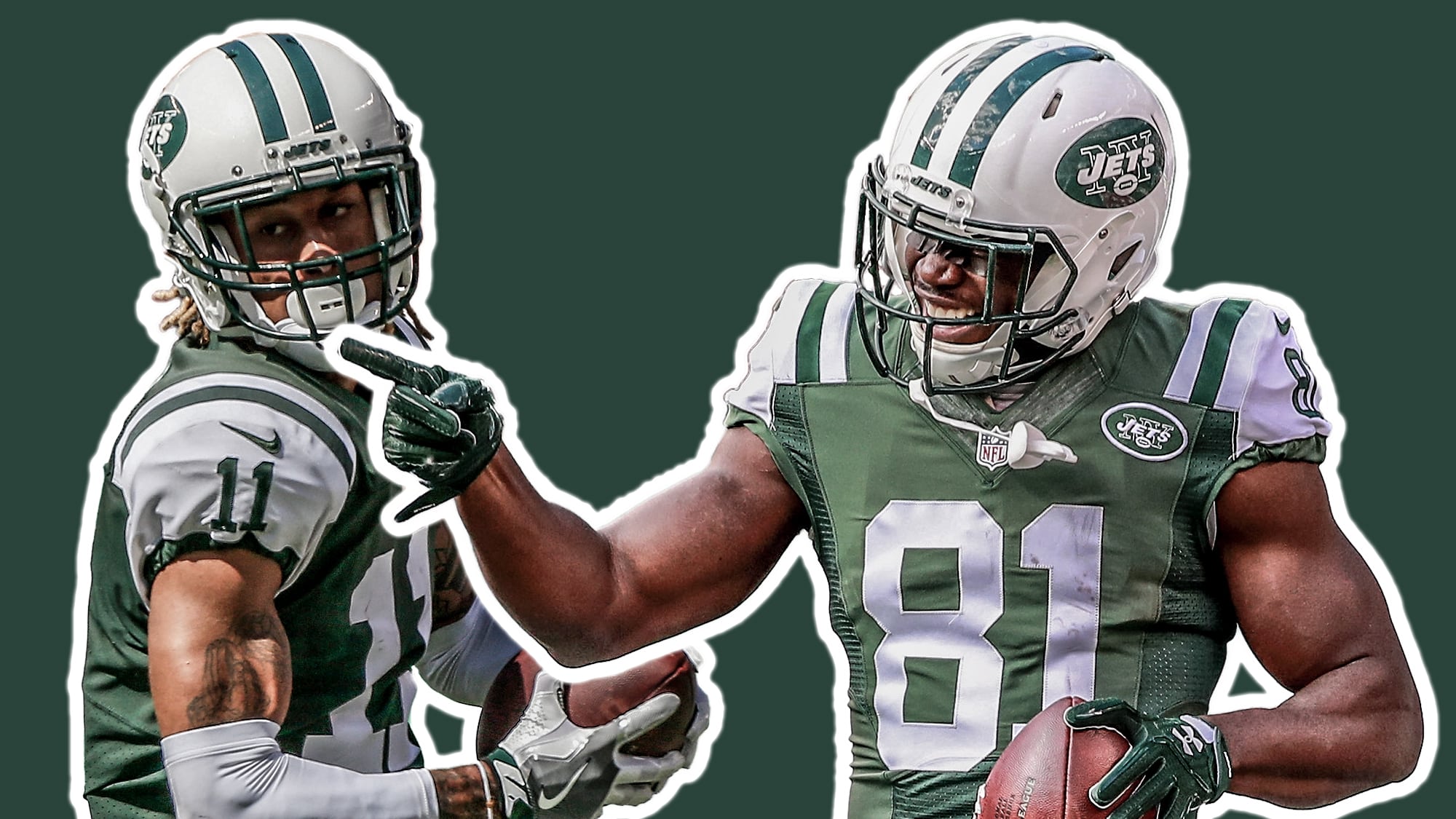 Final Thoughts
This 2018 season has a completely different feeling than the 2017 season. That's all because of this funny thing called "hope" which is derived from the arrival of the promised savior of the franchise, Sam Darnold. The ceiling for this team is 9-7, a fringe playoff team if the quarterback play is exceptional or better than expected.
While defensively, the secondary clearly is the strength of the team, that could be marginalized by a lackluster edge attack. Even the best corners can only cover for so long. If the Jets can't create a pass rush, this could be a very long season for the green and white.
Also, I want to jump to special teams for a minute. An NFL team with the roster talent level like the Jets must excel on special teams to find any success whatsoever. This team has a questionable kicker situation, terrible return ability, and that's 33 percent of the game. Automatically failing on a third of the tests means the best is 66 percent and that's only if you were perfect on offense and defense, which the Jets aren't.
But at the end of the day, 2019 looks to be the year the Jets truly take the step from pretender to contender. The team will have $100 million in cap space, a full year under Darnold's belt, and more pieces on both offense and defense.
Staff Picks
Garrett Ey, Jets Writer
AFC East:
1. New England Patriots – 11-5
2. New York Jets – 10-6
3. Miami Dolphins – 7-9
4. Buffalo Bills – 2-14
Playoff Results (If any): Wild Card Weekend loss to the San Diego Chargers
NFL Individual Awards (If any): Sam Darnold, Offensive ROY
Team MVP: Jamal Adams
Team OFF POY: Sam Darnold
Team DEF POY: Jamal Adams
Team ROY: Sam Darnold
A quick paragraph of your thoughts (Optional): Sam Darnold is as advertised. He quickly adapts to the NFL game and the Jeremy Bates playbook, garnering NFL Rookie of the Year honors. The team makes a vast improvement in spite of lackluster offensive line play. The defense finishes in the top 5 for points against, with Jamal Adams leading the team in sacks (10.5). Overall, the season is a success but comes to an end in the first week of the playoffs against the Super Bowl bound, San Diego Chargers.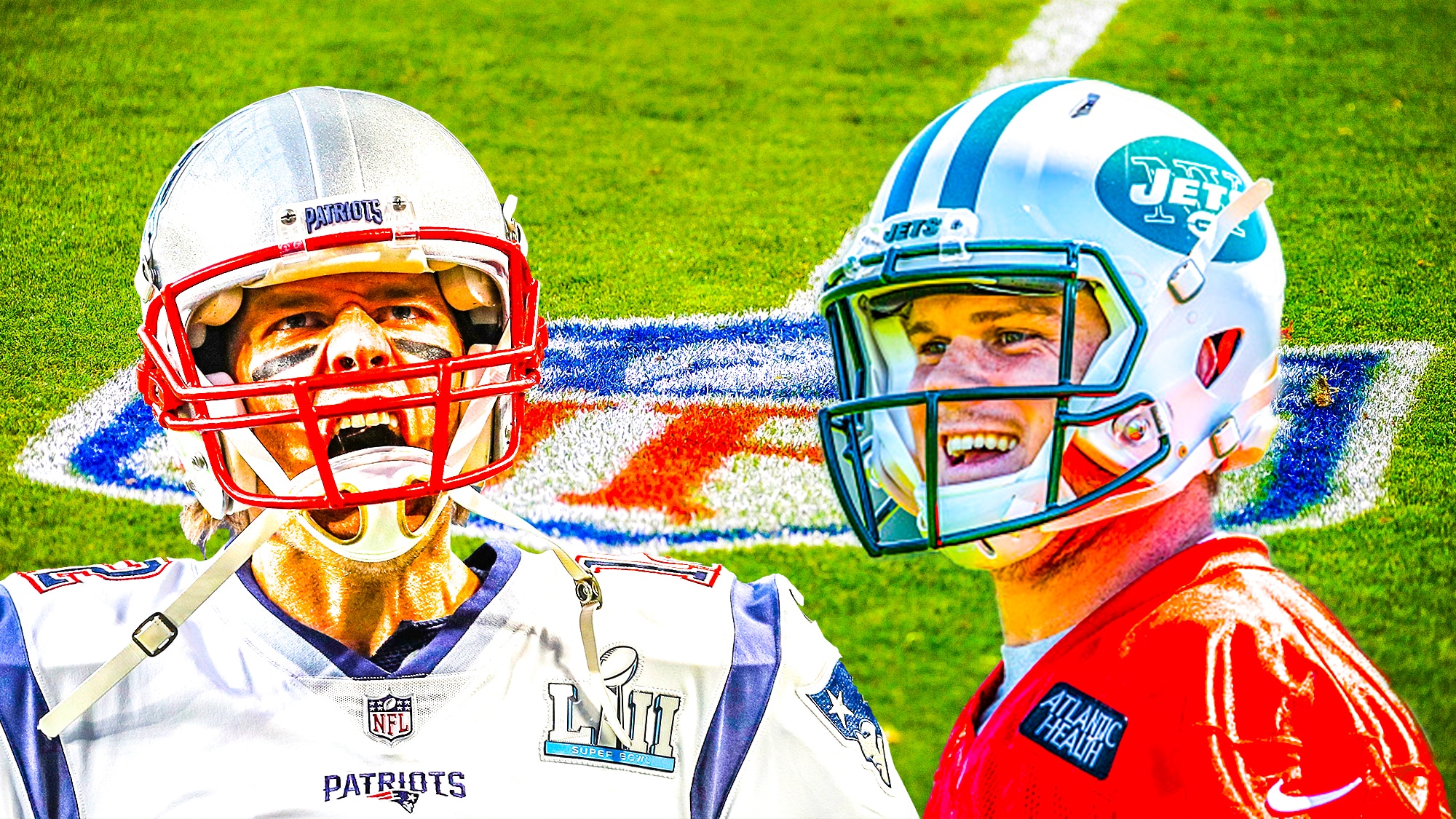 Ricky Keeler, St. John's/Mets Writer
AFC East:
1. Patriots
2. Dolphins
3. Jets
4. Bills
Playoff Results (If any):
NFL Individual Awards (If any):
Team MVP: Darnold
Team OFF POY: Sam Darnold
Team DEF POY: Leonard Williams
Team ROY: Darnold
Michael Lagares, Jets Podcast Host
AFC East:
1. Patriots 11-5
2. NY Jets 8-8
3. Dolphins 8-8
4. Bills 3-13
Playoff Results (If any): N/A
NFL Individual Awards (If any): Sam Darnold OFF ROY
Team MVP: Leanord Williams
Team OFF POY: Quincy Enunwa
Team DEF POY: Leanord Williams
Team ROY: Sam Darnold
Louis Sklenarik, NFL/Combat Writer
AFC East:
1. Patriots 12-4
2. Jets 6-10
3. Dolphins 5-11
4. Bills 3-13
Playoff Results (If any): N/A
NFL Individual Awards (If any): Sam Darnold ROY
Team MVP: Sam Darnold
Team OFF POY: Robby Anderson
Team DEF POY: Leonard Williams
Team ROY: Sammy Savior