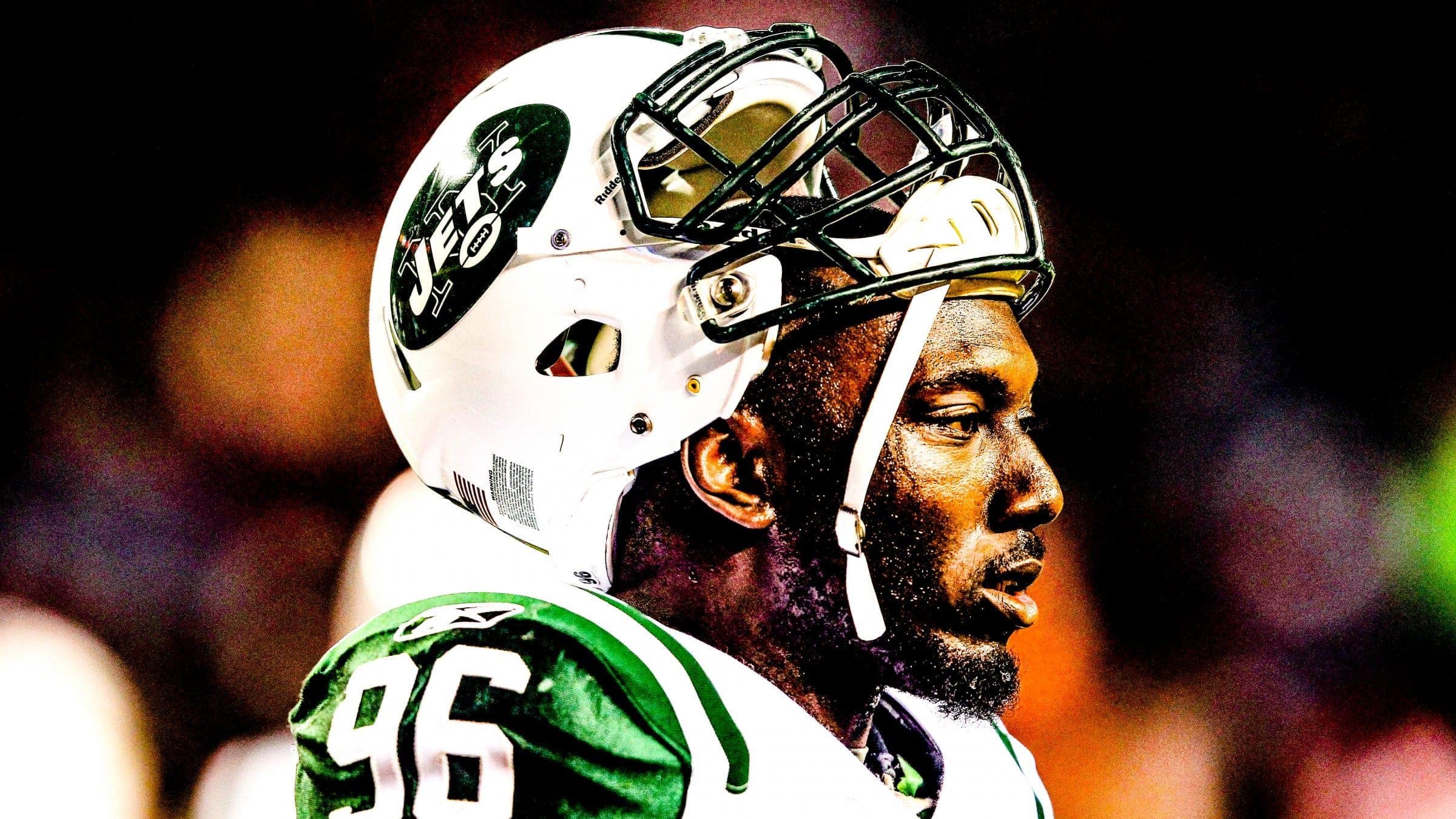 Former New York Jets star Muhammad Wilkerson offered up some interesting things to say in a recent video posted on the BET Facebook page. The walking contradiction continues. 
Muhammad Wilkerson called it a "blessing" back in 2011 when he was drafted with the 30th overall pick in the NFL Draft.
Many New York Jets fans agreed based on his potential, his work ethic and, quite frankly, his production. But all of that was eroded after two tumultuous years that got him forced out of town.
It wasn't just the lack of production (eight sacks in two years). It was the lack of integrity meshed with an overwhelming sense of apathy.
That all started with multiple incidents that shouldn't happen if you're a true leader among men:
Wilkerson had been disciplined at least four times in his final three years for showing up late and missing meetings.
It's nothing criminal, although certain Jets fans would argue the latter after Wilkerson stole $86 million dollars from the Jets back in 2016.
So why is this all getting brought back up? Well, Wilkerson finished a recent production with BET and one of the quotes from one of his coaches from high school is probably sending Jets fans laughing or curled up in the fetal position on the floor. I'm not exactly sure which:
"He was always special from the time he was a little kid. I remember when he was going into the NFL, and people asked me questions. I said that he'll be someone that'll be in the league for 10 years, because he works hard, he follows direction. You tell him to be there at seven, he'll be there at 6:30, and bigger than all the stacks that he's getting, and all the accolades he's received, is that he's given back to the community and to kids in the state of New Jersey."
-sigh-
This entire video shouts aloud the word hypocritical. He cites that he strives to be a role model for high school kids looking up to him in the projects, that they can make it out of there as long as they "work hard," yet those are the same reasons he's no longer playing for the green and white.
Wilkerson worked hard enough to get paid while simultaneously having an entire fanbase rally behind him, and then simply gave up on the team.
I remember when Wilkerson finally got that fat contract extension. I screamed to the heavens that this guy "deserved it." The Jets were finally rewarding a homegrown player with an extension. He can set the standard for future Jets draft picks.
I was right about one thing, he did set a standard, it just happened to be a mediocre one. He showed up late to meetings, played with a nonchalant attitude and didn't give it his all on every play in his final years with the Jets.
What could've been ...
Also in the video, Wilkerson claimed that back in high school he was asked to write down his goals. He said he wanted to be a first or second round draft pick and accomplished that. Although when the Jets drafted him, they also wrote down their goal. The Jets hoped that Wilkerson wouldn't be a bust and he ended up as a delayed bust after his big-time initial contract.
Wilkerson could've been different—a local kid who grew up a few minutes away from the New York Jets practice facilities. Went to college at Temple. Got drafted by the local team in the Jets.
Instead, he won't be remembered as the feel-good story. He'll be remembered as the clown who tricked the Jets into believing in him and even to this day it's incredibly sad and on this day, we're all reminded of it due to a video screaming extremely contrasting words.