Welcome to 2017, New York Jets fans, the season that'll feel like two decades wrapped into one long indescribable nightmare. 
T
anking. It's one seriously loaded word in American sports this day and age.
The word pops up mostly in and around NBA circles. A former Philadephia 76ers general manager did such a great job that "Trust the Process" seems to be a coined phrase patented by its one true owner. Even with the lottery, tanking in such a superstar-driven league well, quite frankly, works.
Welcome to the tank age of the National Football League. Entering 2017, Moneyball is taking shape in Cleveland while Mike Maccagnan and the New York Jets did just about everything in their power to not win games over the next 17 weeks.
The severity of the tank can be disputed. While some like an unnamed source of NFL Network's Daniel Jeremiah claim the Jets roster is the worst in a decade and Gary Myers of the New York Daily News has already road mapped New York's 0-16 campaign, I believe the narrative has been severely overblown.
In fact, I believe this roster is actually head and shoulders better than the old, tired version we saw a year ago that finished 5-11 against a historically rough first seven contests.
Initial Jets 53-man roster in 2017:
Initial Jets 53-man roster in 2016:
Honestly, ask yourself this one important question: Where is this team worse?
Wide receiver is an obvious choice. When the likes of Brandon Marshall, Eric Decker and Quincy Enunwa are gone in one fell swoop, the spot will take a hit. Other than there, every other position has either stayed the same or improved.
Is anybody making the claim that Ryan Fitzpatrick is a better solution than Josh McCown? Are we claiming David Harris — the man who can't even see the field for the New England Patriots when the defense is in shambles against the Kansas City Chiefs — is better than Demario Davis, a man who finished 2016 with a better run stop percentage, via Pro Football Focus? Are we claiming a slow-footed Darrelle Revis is better than Morris Claiborne?
Face it. This Jets 2017 roster is improved from last season.
Face it. This team will still be horrible.
When an NFL offense possesses a terrible offensive line and no answer at the most important position in sports, quarterback, no hope for contention can realistically be had. But this doesn't mean the defense isn't in store for one seriously great season — something many are overlooking heading into this undesirable season.
Key Additions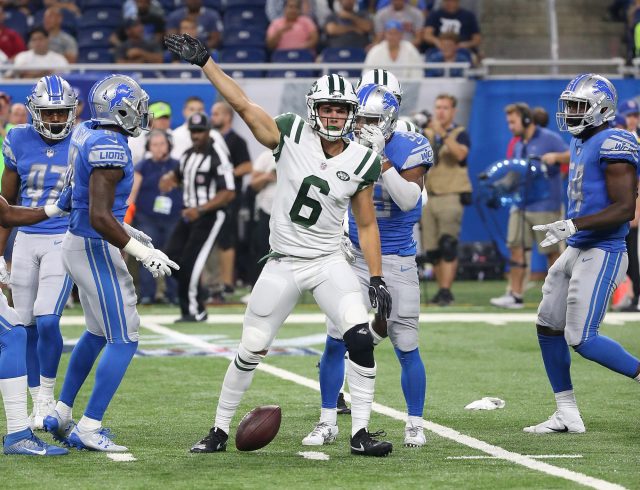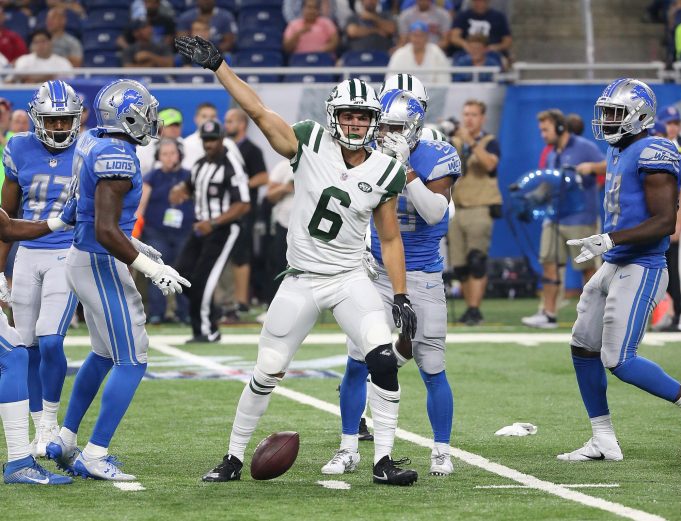 Jamal Adams, S
Marcus Maye, S
Demario Davis, ILB
Jermaine Kearse, WR
Chad Hansen, WR
ArDarius Stewart, WR
Jordan Leggett, TE
Josh McCown, QB
Dylan Donahue, OLB
Morris Claiborne, CB
I'm just not a huge fan of Kelvin Beachum. For a guy who's not only found himself not wanted by both the Pittsburgh Steelers and Jacksonville Jaguars, he sure does possess strangely unwarranted buzz. Still, Mike Maccagnan signed him to replace Ryan Clady for 2017 which can only be viewed as an upgrade.
Everywhere else, aside from placeholder Josh McCown and returning Jet Demario Davis, the youth movement takes hold.
Even if you weren't a fan of going back-to-back at the safety position last spring, there's no doubting the talent of both Jamal Adams and Marcus Maye. Both are for real and will immediately pay dividends in a league that's seen the importance of the safety position skyrocket over the last two decades. Much like the quarterback on offense, the safety is the man on the other side of the ball. Both safety spots possess the possible answer in solving matchup problems against elusive pass-catching running backs and tight ends.
Key Subtractions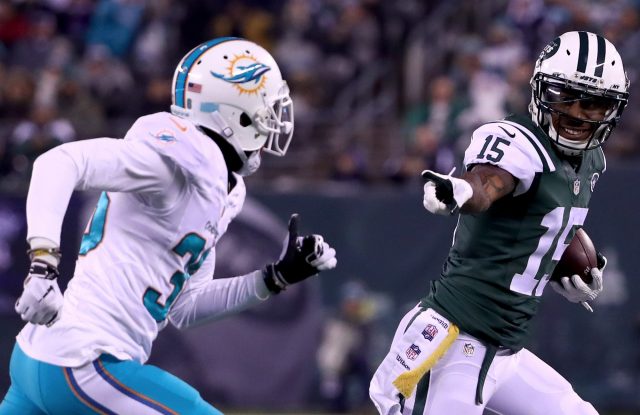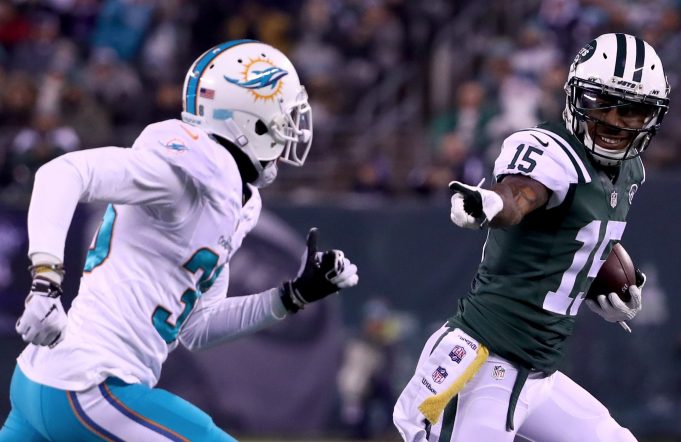 Brandon Marshall, WR
Ryan Fitzpatrick, QB
Eric Decker, WR
Nick Mangold, C
Ryan Clady, LT
David Harris, ILB
Calvin Pryor, S
With names like Mangold, Revis, Marshall and then eventually Harris and Decker being cut and thrown to the NFL wolves, media personalities went nuts.
They had thought the Jets went nuts and the full tank was officially on.
They couldn't be more wrong.
Look at these guys closely. Other than B-Marsh (who does have playmaking ability in the tank), what will the Jets truly miss in allowing these older, slower players go?
Both Mangold and Revis are still unsigned. Harris, a guy that was scooped up by Bill Belichick, couldn't even see one play on the field during the Thursday night opener even with the Pats defense injured and in shambles. Eric Decker returning from injury and playing at 30 years of age in Tennessee will be interesting to follow all season long.
Even slow-footed Calvin Pryor has already been thrown off the Cleveland Browns for fighting.
All of these guys are "names," not talent, not production, and this was what the true narrative of the offseason should have been — not that the Jets were completely giving up.
While it's true that Mikey Mac pumped the brakes on looking to win as much as possible in 2017, wouldn't we criticize him more for spending silly money in an effort to win seven games instead of five? He smartly played the proper hand after his "aggressive rebuild" failed with flying colors.
Key Developmental Players
Jamal Adams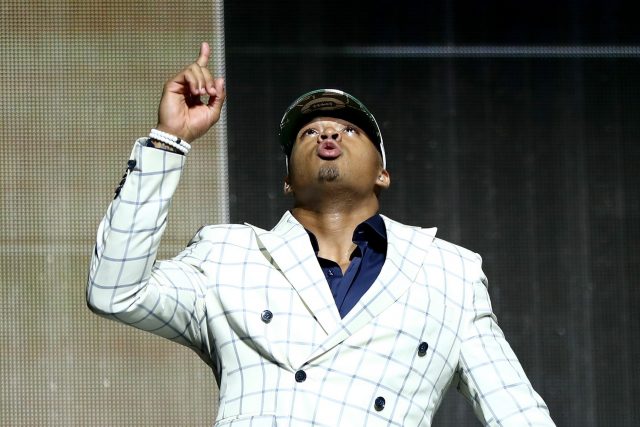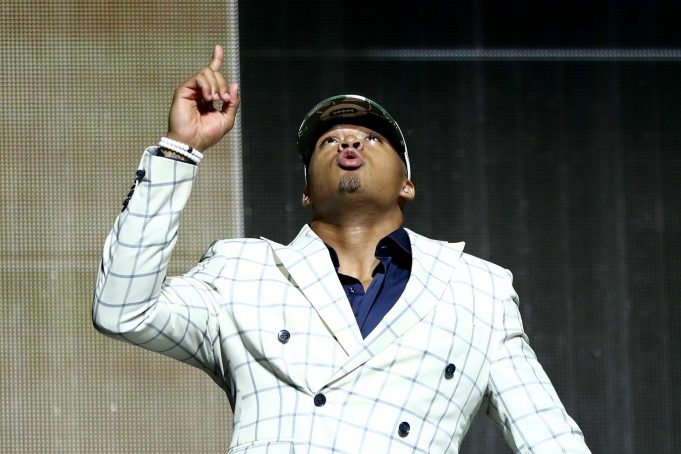 In the NFL, there are a few different type of rookies. There are the average guys looking to earn a paycheck. There are the blue chip talents who have a chance to impact a squad immediately and early millions. And then there are the generational talents who have a chance to earn their way to Canton.
Jamal Adams is one rookie who falls in that last category.
Much like he did with Leonard Williams two drafts ago, Maccgnan accepted the gracious gift that was Adams in the No. 6 hole this past spring. The LSU product doesn't just possess the raw talent at the highest level, he's equipped with defensive football IQ that could make Ronnie Lott blush.
He does everything. Whether it's playing center field or shutting down the run from the edge as the eighth man in the box, he is that perfect do-everything safety that jump-starts an elite NFL defense.
It doesn't matter that they're rookies. Adams and fellow rookie second-rounder Marcus Maye can immediately form the NFL's top safety duo in 2017. This position is one that rewards the read-and-react nature of teh athlete, offering less of an NFL learning curve.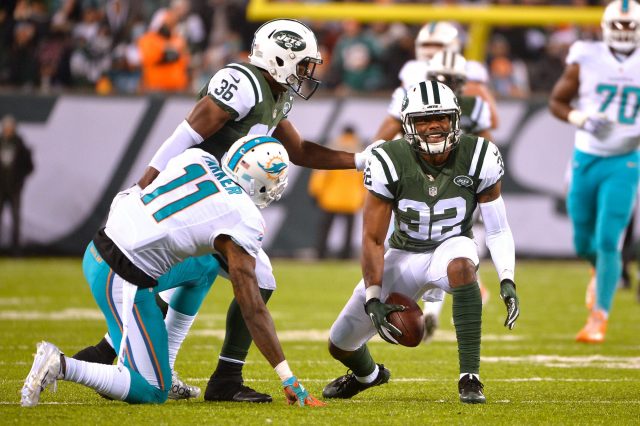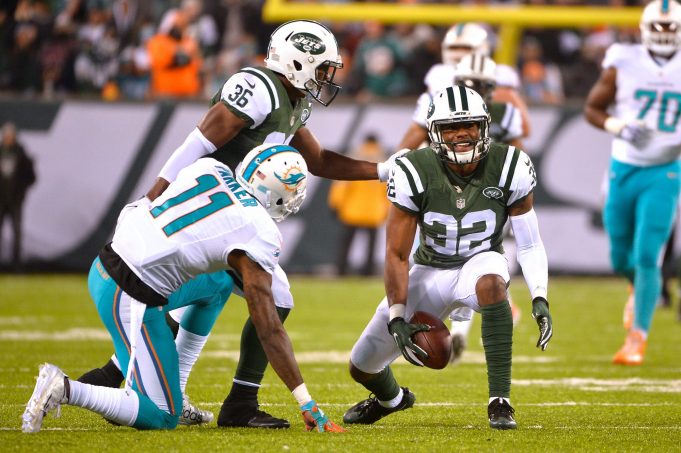 Though I'm one who firmly believes this defense can be a top 10 (possibly top five) unit this season, the one terrible weakness is completely obvious.
Cornerback.
On paper, the position looked solid last year with the name of Revis atop the depth chart. In reality, it ranked as one of the worst units in football.
This year, it's up to young Juston Burris to shape out the unit.
Burris, a fourth-round selection entering his second season, possesses all the physical gifts needed. Todd Bowles — who just hasn't impressed me one bit and continuously looks like he's in over his head — admitted that he didn't play the kid enough in 2016. Burris playing a level of starter would kick Buster Skrine out of the No. 2 spot and put him back to his natural nickel back position.
Christian Hackenberg or Bryce Petty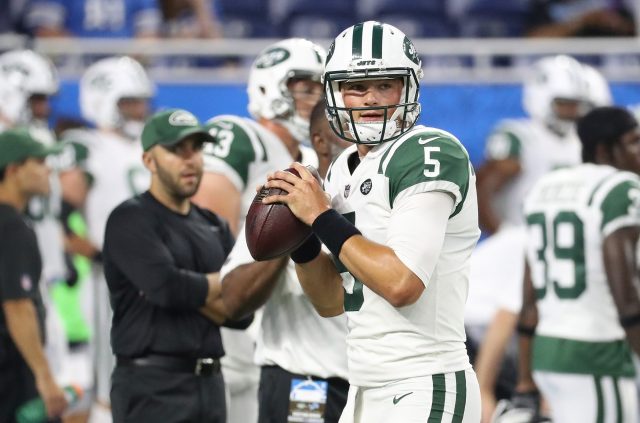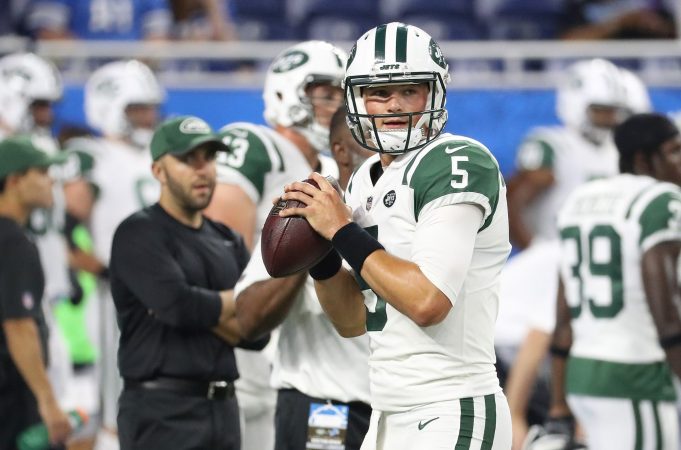 It's so obvious that it doesn't even need to be mentioned.
In this league during the of 2017, the rules are such that the quarterback is the most important position in sports. With blue chippers like Sam Darnold, Josh Allen and Josh Rosen on the other side of the rainbow, there are just 16 games left for the Jets to find out of either Christian Hackenberg or Bryce Petty can be the future.
Josh McCown will start the season as the starter, but come on now … of course he won't last. The man never stays healthy and it's just a matter of time. It's not a bold prediction to understand all three quarterbacks will see time this season behind such a horrid offensive line.
Regular Season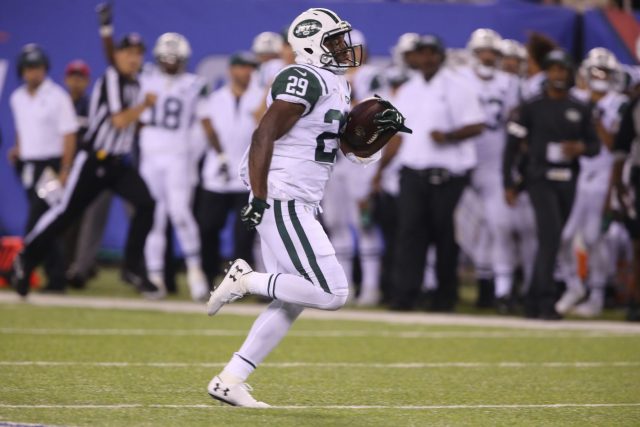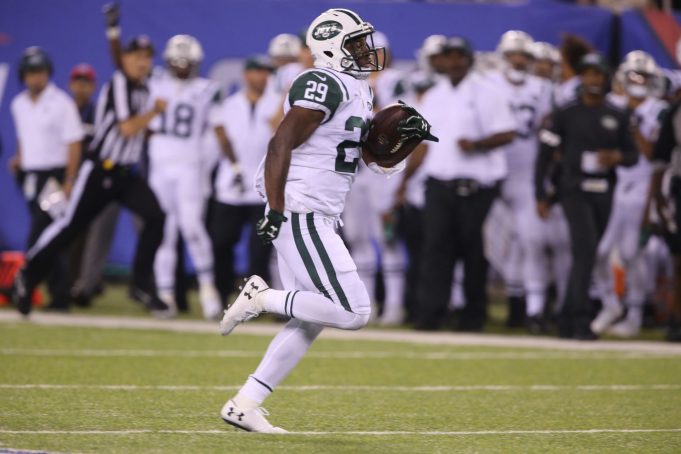 @ Buffalo: WIN
@ Oakland: LOSS
vs. Dolphins: LOSS
vs. Jaguars: WIN
@ Cleveland: WIN
vs. Patriots: LOSS
@ Miami: LOSS
vs. Falcons: LOSS
vs. Bills: WIN
@ Tampa Bay: LOSS
BYE
vs. Panthers: LOSS
vs. Chiefs: LOSS
@ Denver: WIN
@ New Orleans: LOSS
vs. Broncos: WIN
@ New England: LOSS
That's right folks, the New York Jets won't finish in the basement.
Look at the schedule. There are winnable games. If you believe in this defense and understand just how much the safety position impacts the game these days, you can easily see this team winning five or six games.
And besides, wouldn't it be so Jet-like for this organization to screw up that ultimate chance of landing a franchise QB in the NFL Draft?
The one year fans are rooting for a one-win season they'll reel off six or seven wins. If you've been around this team for more than a few years, you understand. "Oh, the pain."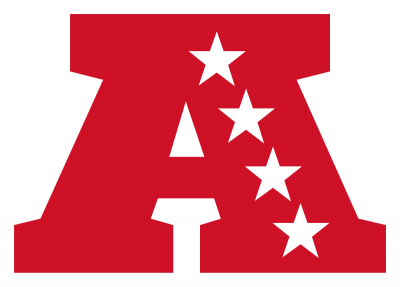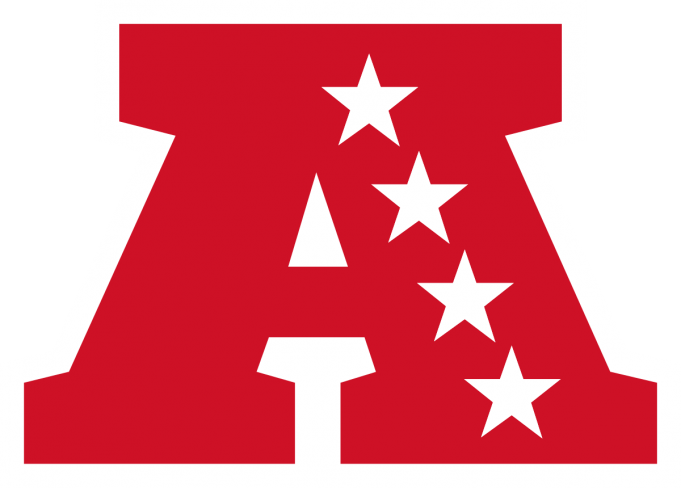 AFC East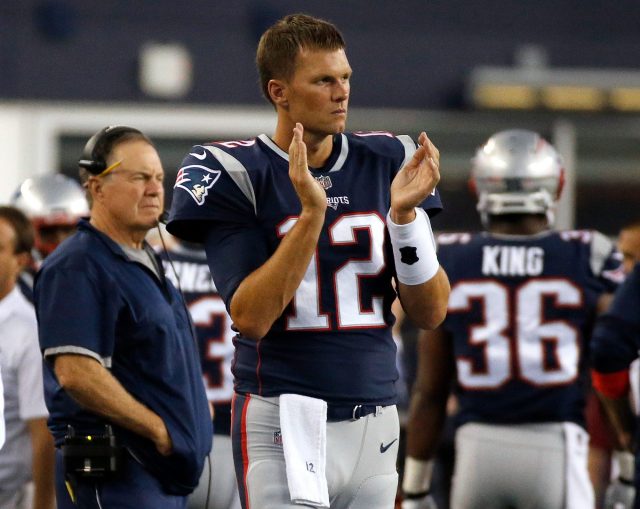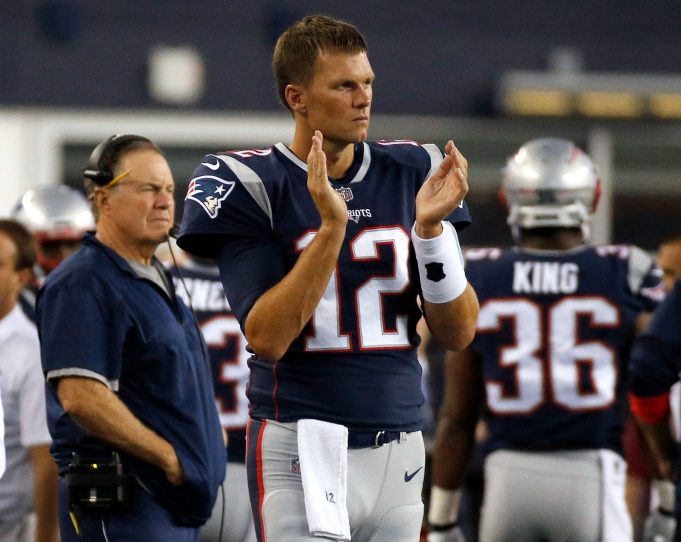 New England Patriots: 13-3
Miami Dolphins: 9-7
New York Jets: 6-10
Buffalo Bills: 3-13
Alert the presses. The New England Patriots will win the division.
While some folks will point and laugh at the Jets winning six games and the Bills going 3-13, I guess that's why, as ESPN's Chris Berman so perfectly put it, "they play the game."
Team Awards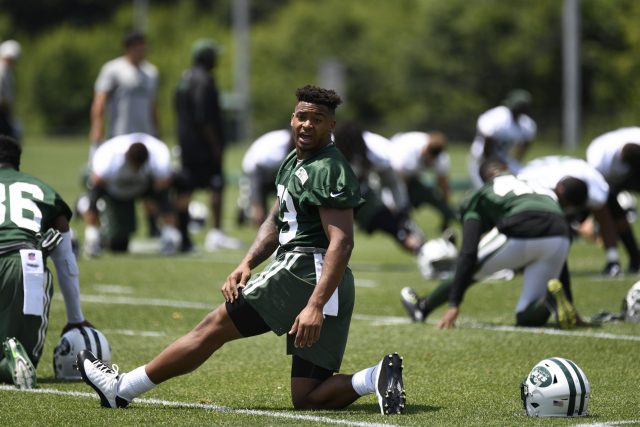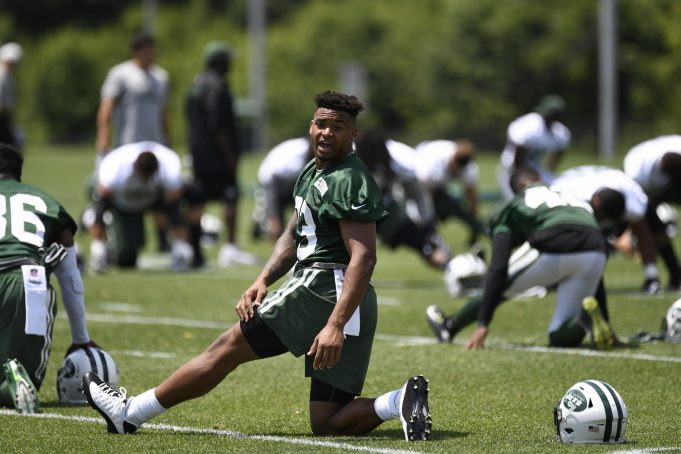 Team MVP: Leonard Williams, DL
Offensive POY: Bilal Powell, RB
Defensive POY: Jamal Adams, S
Offensive ROY: Chad Hansen, WR
Defensive ROY: Jamal Adams, S
All-Pro: N/A
Pro Bowlers: Leonard Williams, Jamal Adams
It's the transition season that'll witness the building blocks of talent take that leap. Young Leonard Williams takes home team MVP while Jamal Adams makes the Pro Bowl as a rookie and wins the NFL Defensive Player of the Year.
Cal's Chad Hansen will show everybody exactly why this panic over the wide receiver depth is unwarranted. Both he and Ardarius Stewart will finish with solid seasons.
Final Thoughts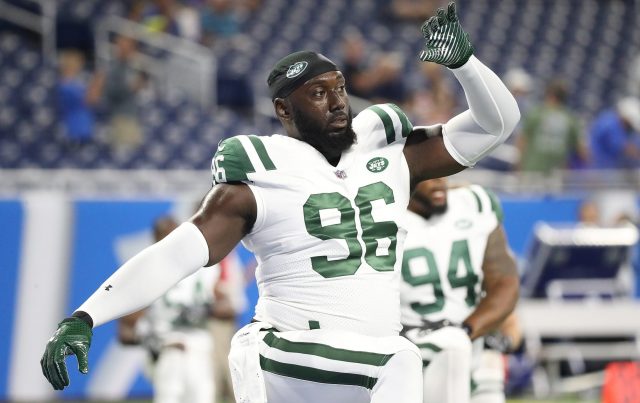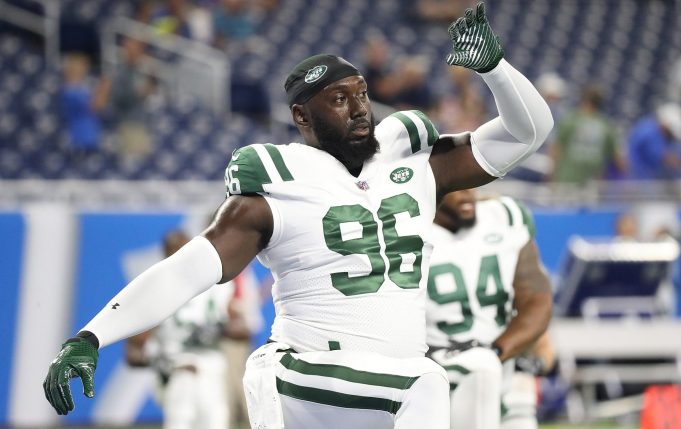 The last major transaction the New York Jets pulled off prior to the season was trading Sheldon Richardson to the Seattle Seahawks for Jermaine Kearse and a second-round selection. To the casual onlooker, it looks as though this is just one more move that sees the Jets current personnel take a major hit.
The former NFL Defensive Rookie of the Year will tear it up in Seattle along the interior of a tough 4-3 defense. But by ridding themselves of Sheldon, Todd Bowles has finally just started his defense. What this means is this Jets defense can now finally roll up its sleeves and get to work.
Drafting Leonard Williams was a great decision, but employing him, Sheldon and Big Mo for two whole years was the worst personnel move Mikey Mac ever made. His head coach trying to play all three in the lineup at the same time has crippled the integrity of the defense t every turn. Not only does this hurt the performance of the unit, it stuns the development of youngsters like Darron Lee. Edge positions were slow with Sheldon and Big Mo playing out of position which had offensive coordinators lick their lips while feasting.
It's a classic addition by subtraction philosophy and real numbers back up the idea.
The offense will be horrible. It's a sin to trot out either Hackenberg or Petty in an effort to see if they're made of anything with such a horrible O-line. Football starts in the trenches and it seems Maccagnan missed the entire week of training when that seminar was held.
Defensively, thanks to the true integrity of speedy edges with Sheldon gone, the unit will be one of the best in the league. Jamal Adams will be a stud right off the bat and young Darron Lee will assume his true first-round status during year No. 2. Big Mo will also play wonderfully and return to near Pro Bowl status back at his natural interior position.
Fans that love what David Harris have a hard time saying it or seeing it, but the old man was part of the problem, not the solution. He and guys like Revis were slowing down this defense and now with speed and youth at most positions, the sky's the limit.
Unfortunately, they'll be dead tired by the time the fourth quarter rolls around thanks to the putrid nature of the offense.
The good news is that building blocks will be clear and concise by the time the season is over and the $70-plus million in cap space the team is expected to have will blend perfectly with a solid draft slot.
This isn't a dire situation. In just one short season, the Jets can be back. It's the nature of salary cap football in today's NFL and in 2018, the Jets can be really competitive.
ESNY Staff Picks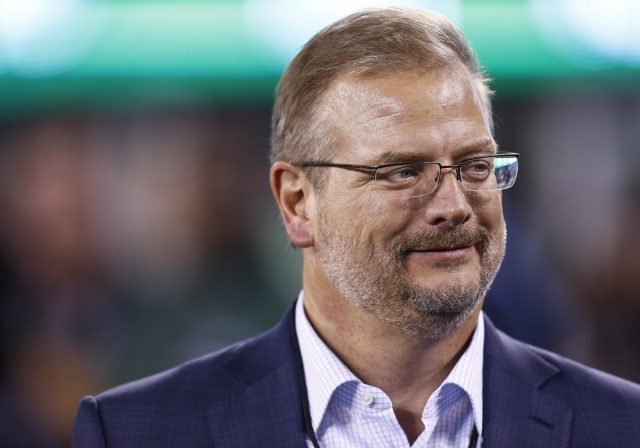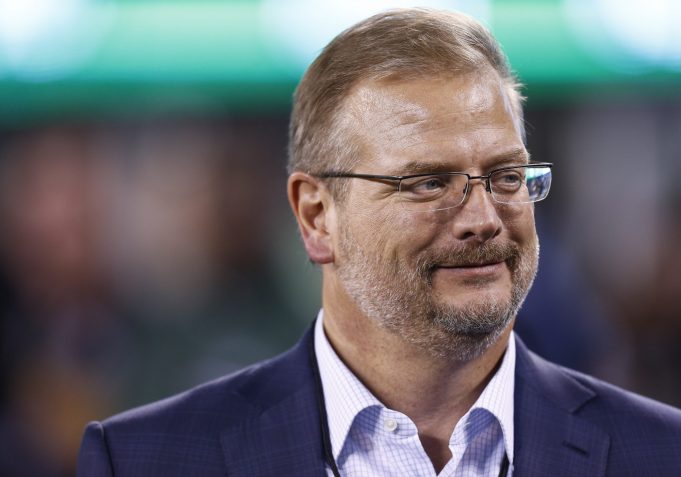 Paul Esden, Co-Jets Boss
Jets Regular Season Record: 3-13
AFC East Standings: 1. Patriots 2. Dolphins 3. Bills 4. Jets
Team MVP, Off ROY, Def ROY, Rookie of the Year: Leonard Williams is easy choice for Team MVP. OROY is ArDarius Stewart, DROY is Jamal Adams, and overall rookie of the year give me Marcus Maye.
Overall this is going to be a tough year. I'm not going to sugar coat this, it's going to be an arduous and painful season. Hopefully, between the heart breaking losses there'll be enough progression and development to keep you interested. If that doesn't then perhaps the Jets Zone every week via Sports War Radio will. Shameless plugs aside, I'm excited about this season, despite the lowest expectations for this team in the last decade.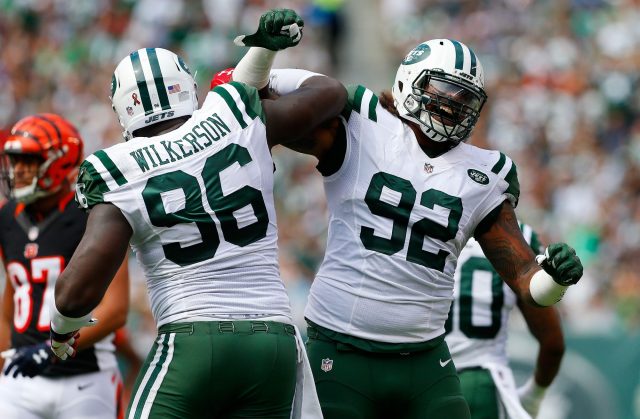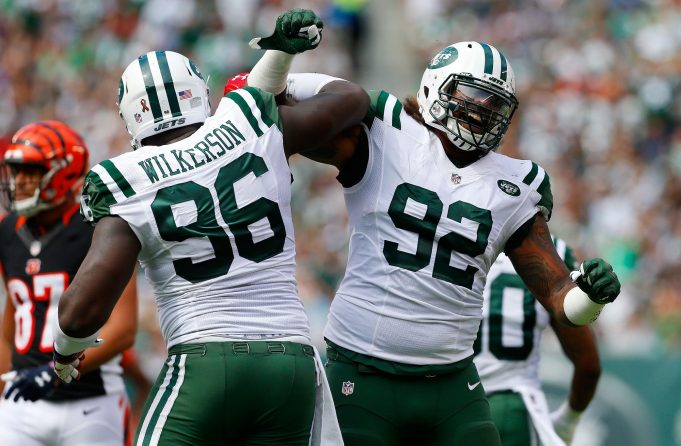 Mark Kelly, Staff Writer
Regular season record: 3-13
Patriots: 15-1
Dolphins: 9-7
Bills: 6-10
Jets: 3-13
Team MVP: Leonard Williams
Offensive ROY: ArDarius Stewart
Defensive ROY: Jamal Adams
Garrett Ey, Contributor
Jets Regular Season Record: 3-13 (Wins vs. Jacksonville Jaguars, Cleveland Browns, Buffalo Bills)
AFC East Standings: 4th
Team MVP: Leonard Williams, DE
Offense ROY: Ardarius Stewart, WR
Defensive ROY: Jamal Adams, S
Rookie of the Year: Jamal Adams
It's hard to get past the fact that this year is the first in a much-needed rebuild, but here the New York Jets are. While a lot of the high-priced veteran talent is gone, emerging stars on defense will speed up the rebuilding prospect.
That defense will keep the Jets in plenty of games this year, however, the lack of offensive prowess will prove too much in deciding many contests. While the record may rank in the bottom of the league, a successful season for the Jets depends on two things: the growth of budding defensive stars and determining if Christian Hackenberg is the "guy" moving forward.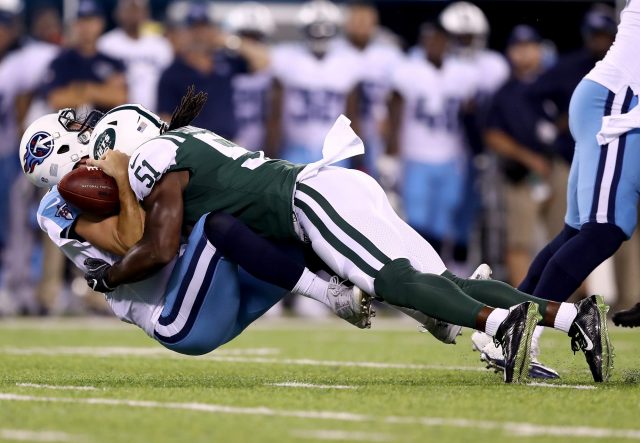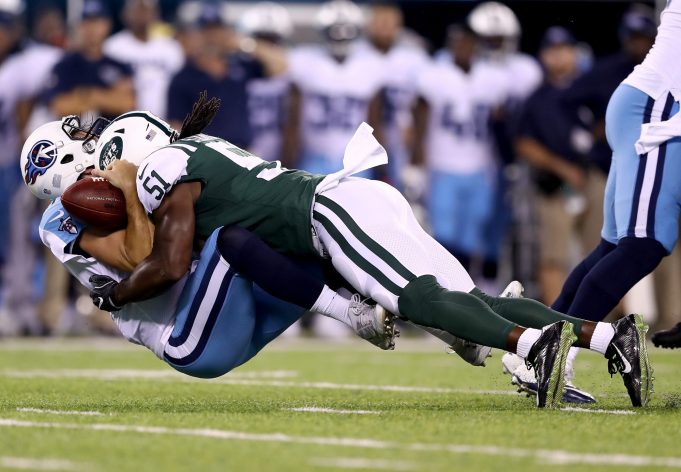 Nick Delahanty, Contributor
Jets Regular Season Record: 2-14
AFC East Standings: 1) New England, 2) Miami, 3) Buffalo, 4) New York
Team MVP- Leonard Williams
Off ROY- ArDarius Stewart
Def ROY- Jamal Adams
Rookie of the Year: Jamal Adams
With a young roster in place, the Jets are clearly in a rebuilding process. Fans shouldn't have high expectations for this team, as it is possible that they will finish as one of the league's worst teams this season.
The goal for the Jets this season is to evaluate some of their young talent. With the future in mind, the franchise hopes that some of their youth blossoms into players that they can build around for the future.
Hang in there, Jets fans … we're in for a bumpy ride.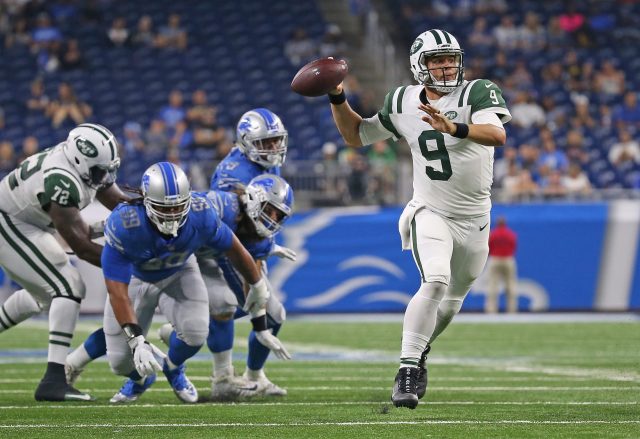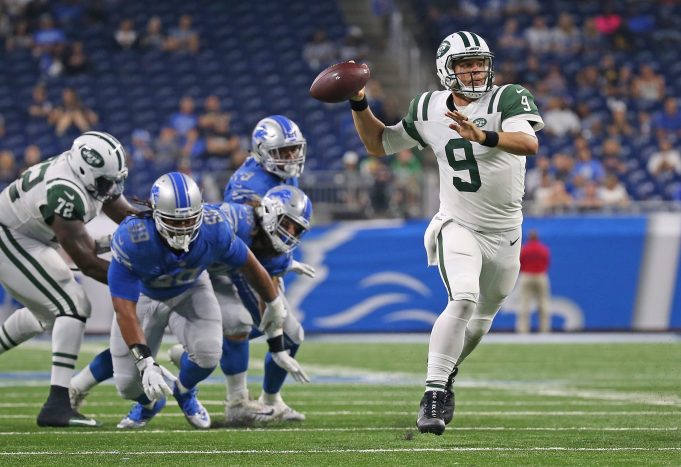 Rick Weiner, Editor in Chief
Jets Regular Season Record: 4-12
AFC East Standings, 1 through 4: Patriots, Dolphins, Bills, Jets
Team MVP, Off ROY, Def ROY, Rookie of the Year: Bilal Powell, ArDarius Stewart, Jamal Adams, Jamal Adams
The Jets are going to be bad, but not historically bad. Even without Sheldon Richardson, the front four is solid, and Josh McCown is a competent enough QB to lead this team to some early victories over mediocre teams. The end of the season will be BRUTAL, however, with seven straight losses, beginning in Week 10 against Tampa Bay.