It wasn't necessarily the biggest trade on planet Earth, but the New York Jets and Cleveland Browns consummated a trade this week.
For those who missed it, the New York Jets traded former first round pick Safety, Calvin Pryor to the Cleveland Browns.
We've acquired DB Calvin Pryor from the Jets in exchange for LB Demario Davis.

Details » https://t.co/pD0gSjNE5e pic.twitter.com/ve3p5cLWOd

— Cleveland Browns (@Browns) June 1, 2017
There's already been a bunch of back and forth on whether the Jets or Browns won this trade. So to settle the debate we've got a special debate article here for you.
Cue the: IT'S TIME! Thanks Bruce Buffer.
In this corner we've got the self proclaimed biggest New York Jets fan on planet Earth, Paul A. Esden Jr. The Jets boss and editor for Elite Sports NY. Every week he does, The Jets Zone podcast via Sports War Radio.
Paul already discussed the trade on his show, but this was a unique opportunity to step in the ring with a Cleveland Browns fan (those exist?) and debate this latest trade.
RING THE BELL!
---
Overall take?
So here's my take. Overall it's very disappointing to see another first round pick biting the dust and not reaching his full potential.
Quinton Coples, Dee Milliner, Calvin Pryor, and maybe Sheldon Richardson is next. No wonder the Jets have been abysmal since going to those back-to-back AFC Championship games in 2009-2010.
I think the Cleveland Browns got a gem, this is a guy who played out of position his rookie year due to injuries. In year No. 2, he excelled in his "natural" position. While last season, everyone played poorly, specifically Darrelle Revis and the rest of the corners.
So I think this trade was a bit premature, but if what the people "who are in the know" say he was a locker room cancer and "afraid of competition", I have no problem with cutting bait and moving on.
---
So who won the trade?
I think the Jets won the trade and here's why. They denied his fifth year option, so he wasn't coming back next year. They saved money by trading him so they wouldn't have to eat all of it in dead money.
What did they get in return?
A former starter in Demario Davis who has experience in the system and brings some speed and savvy to the linebacking corps. Also if the Jets feel like he's no use all of his $3.7m is non-guaranteed. So they can cut him and get all that money back if they please.
Also having Pryor exit stage right clears the path for the two rookies: Jamal Adams and Marcus Maye to take over. I'm a guy who says you have to learn "trial by fire", the only true way to learn is by doing.
The Jets won't have the best secondary next year but the two rookies will be better for getting thrown into the deep end of the pool. I really like the tandem and it was probably for the best to get rid of the ex-girlfriend and not let her just live in the house because you feel bad it didn't work out. Cut bait and move on.
In my experience it's always been better to rip off the band-aid and figure out the details later.
Overall, I really like what the Cleveland Browns are doing. Pair Pryor with Jabrill Peppers and you've got a really nice safety tandem. Pryor hopes to rejuvenate his career with a fresh start, I'll be rooting for him.
[graphiq id="ldb5ANnDgSV" title="Calvin Pryor Defensive Numbers in 2016″ width="600″ height="528″ url="https://sw.graphiq.com/w/ldb5ANnDgSV" frozen="true"]
In the other corner, we've got ourselves a diehard Cleveland Browns fan, Zachary Weisleder.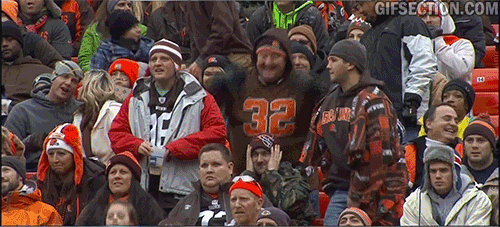 Overall take?
This trade has the potential to do wonders for the Browns. Cleveland's defense will use talented linebacker duo Jamie Collins and Christian Kirksey the majority of the time anyways. Gregg Williams, Cleveland's new Defensive Coordinator, has not used a Middle Linebacker in any of his past defensive lineups, and there is no reason as to why he will start now. With this in mind, the Browns are aware that they are by no measures a contender as of right now, and wouldn't be devastated if they didn't have a solid third option at linebacker, as it is not needed.
The Browns were able to get a talented Safety with nowhere near as much pressure as he had in his first couple years in the NFL.
While there is no guarantee that Pryor will shine, there is no doubt in my mind that the Browns have a far scarier secondary than last season, and one that may end up turning heads.
Who would have thought that Joe Haden, Jason McCourty, Jabrill Peppers, and now Pryor would make up Cleveland's secondary before the draft? Nobody! Aside from Haden, these three new additions should all fit comfortably in Williams' system, and don't be surprised if Pryor finally makes a positive name for himself.
So who won the trade?
Cleveland was able to make a low-risk investment that can offer a high return. This trade was certainly a win for the Dawg Pound.
Listen, I understand that Calvin Pryor is guaranteed $1.6 million next season, but Cleveland is a rebuilding team, and doesn't have to pay Demario Davis his non-guaranteed $3.7 million next year that they were planning on giving him.
The New York Jets drafted Pryor in 2014, and Demario Davis in 2012. The Cleveland Browns just acquired an underperforming talent, and gave him a fresh start. There is no pressure on Pryor to perform at a high level, rather an opportunity for him to develop into the star that New York thought they were drafting three years ago.
Paul Edsen, Jr. contributed to this article.