Let's fast-forward through the tournament and the NFL offseason and get to the good stuff. Imagine the dream yet realistic New York Jets 2018 roster when they open up the organization's next hopeful season. 
H
it the fast-forward button already. I mean, yeah, the NFL Playoffs are spectacular. The average Joe with a two cent head wouldn't dare argue that hardened known-fact among all men and women.
It comes down to money—more than $66 million (and closer to $85 million among some) when discussing specifics.
The fast-forward button is a necessity in terms of that bag full of money one Mike Maccagnan will be carrying around during the spring of 2018. Fans of the New York Jets can hardly wait.
The Jets haven't qualified for the tournament in seven seasons. This marks the longest drought since the 1970s when the club missed the playoffs 11 seasons until the 1981 season. Not even the Bruce Coslet-Rich Kotite days produced such a dry desert feel.
But now—thanks to the epic failure of Mikey Mac's initial aggressive rebuilt featuring veteran signings like Darrelle Revis, Antonio Cromartie and more—cap space will be abundantly free again.
And oh yeah, the No. 6 slot in the 2018 NFL Draft may just prove to be the franchise's most important decision in quite some time.
Here's the New York Jets 2018 realistic dream roster post-NFL Draft and free agency: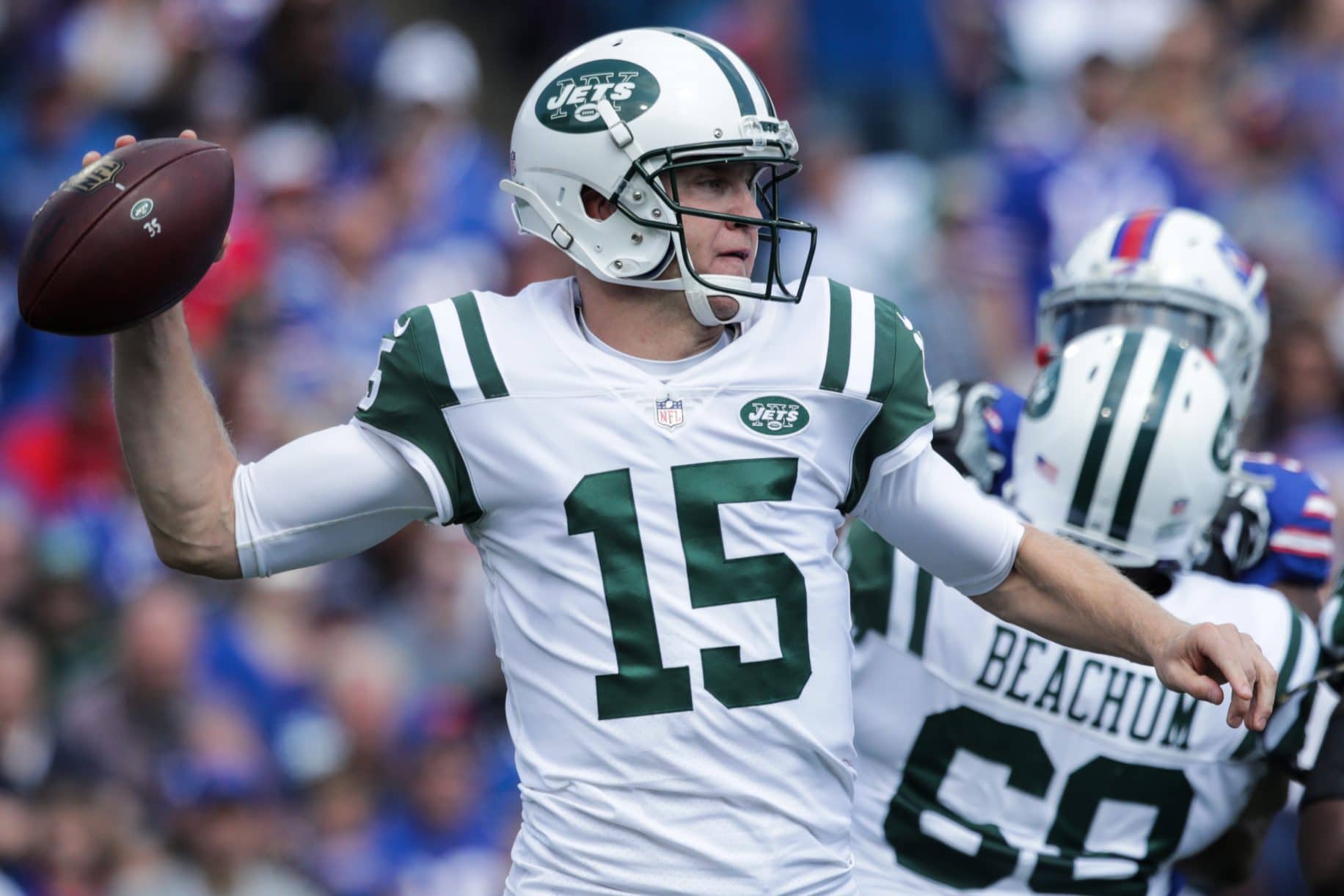 Quarterbacks
Baker Mayfield (Round 1, Pick 6 out of Oklahoma)
Josh McCown (Re-signing, $5M-7M annual)
Christian Hackenberg
Truthfully, I'm a Josh Allen guy. I favor the Wyoming stud's arm, pocket awareness and throw on the run ability much more than Baker Mayfield's spread system dominance.
But I also know who John Elway is.
The Denver Broncos select fifth in the 2018 NFL Draft and knowing Elway, Allen will be his selection if both Sam Darnold and Josh Rosen are off the board. The Pro Football Hall of Fame gunslinger loves himself those strong arms.
This means Mayfield will fall into the lap of Mike Maccagnan at six.
Re-signing veteran Josh McCown to a manageable backup-type contract is a much smarter bet than dishing out nearly $30 million a season for Kirk Cousins or a decent chunk of change for Alex Smith. There's never any reason to be equipped with two quarterbacks. As an organization, you either have just one or none. Employing McCown as that cagey veteran who loves life would be the perfect complement for the Heisman winner.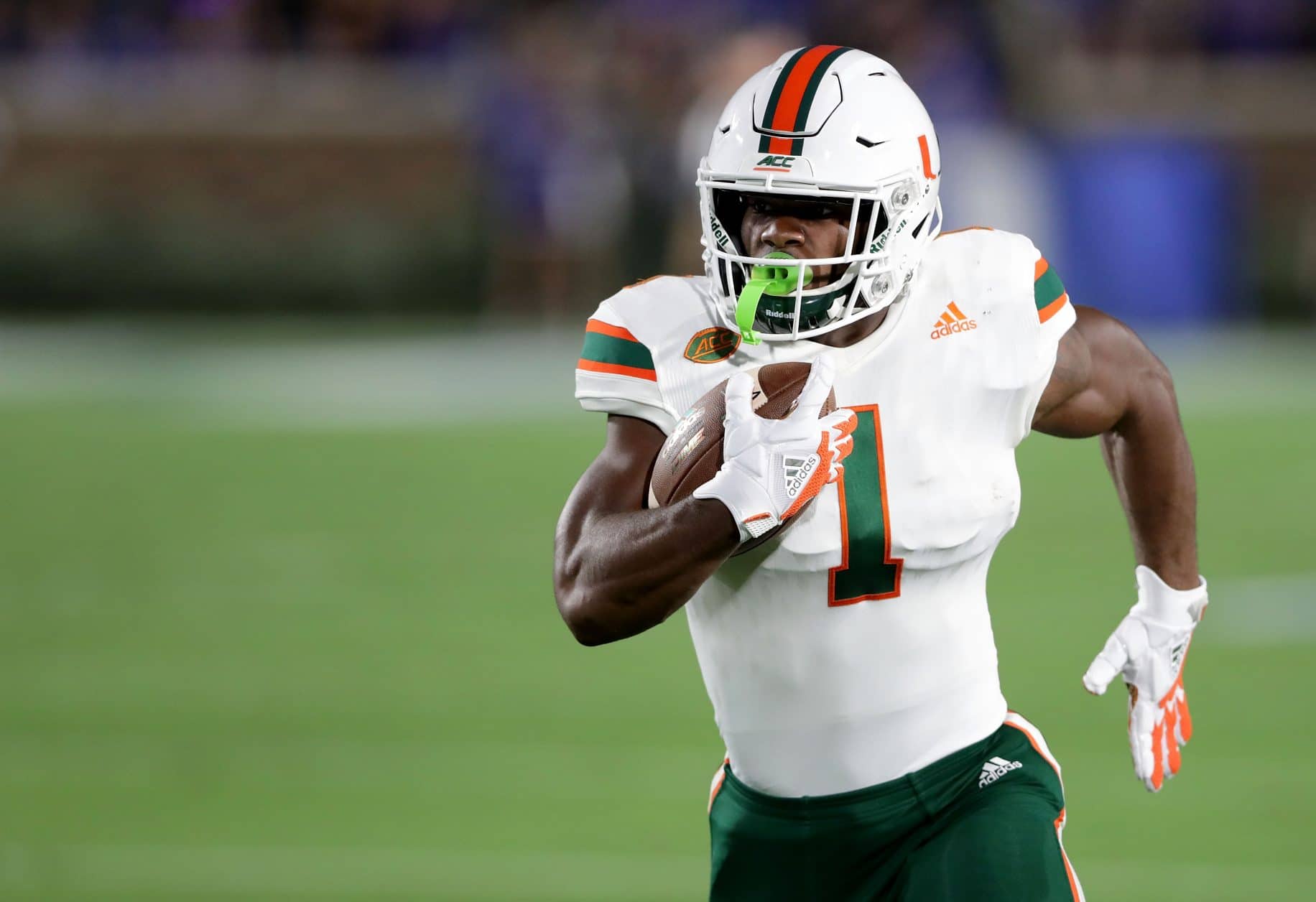 Running Backs
Elijah McGuire, HB
Bilal Powell, HB
Mark Walton, HB (Round 5, Pick 19 out of Miami)
Brandon Oliver, HB (FA signing via LAC, $750K-$1M annual)
Zac Line, FB (FA signing via NO, $1.5M-2M annual)
Admittedly, the 38th overall pick will tempt the Jets to go running back. There are entirely too many prospects in that area for the lesser general manager to say no.
Let's hope Maccagnan isn't that "lesser" GM.
The combination of Elijah McGuire and Bilal Powell can absolutely get the job done. Cut Matt Forte for a little extra cash and throw in a fifth-rounder like Mark Walton out of Miami and the Jets running back position will be good to go.
The veteran casualty that will be Matt Forte will turn a lot of cap space into that much more. Free agent Brandon Oliver represents the fourth back in this foursome, but, honestly, it'll most likely go to an undrafted free agent (which are impossible to predict and don't show up on this 53-man roster glimpse).
As previously mentioned, due to undrafted free agents and August cuts as impossible players to throw into this mix, an overabundance of free agent signings will be seen on this Jets dream roster. Zack Line, a fullback who currently plays for the New Orleans Saints, is a prime example of that.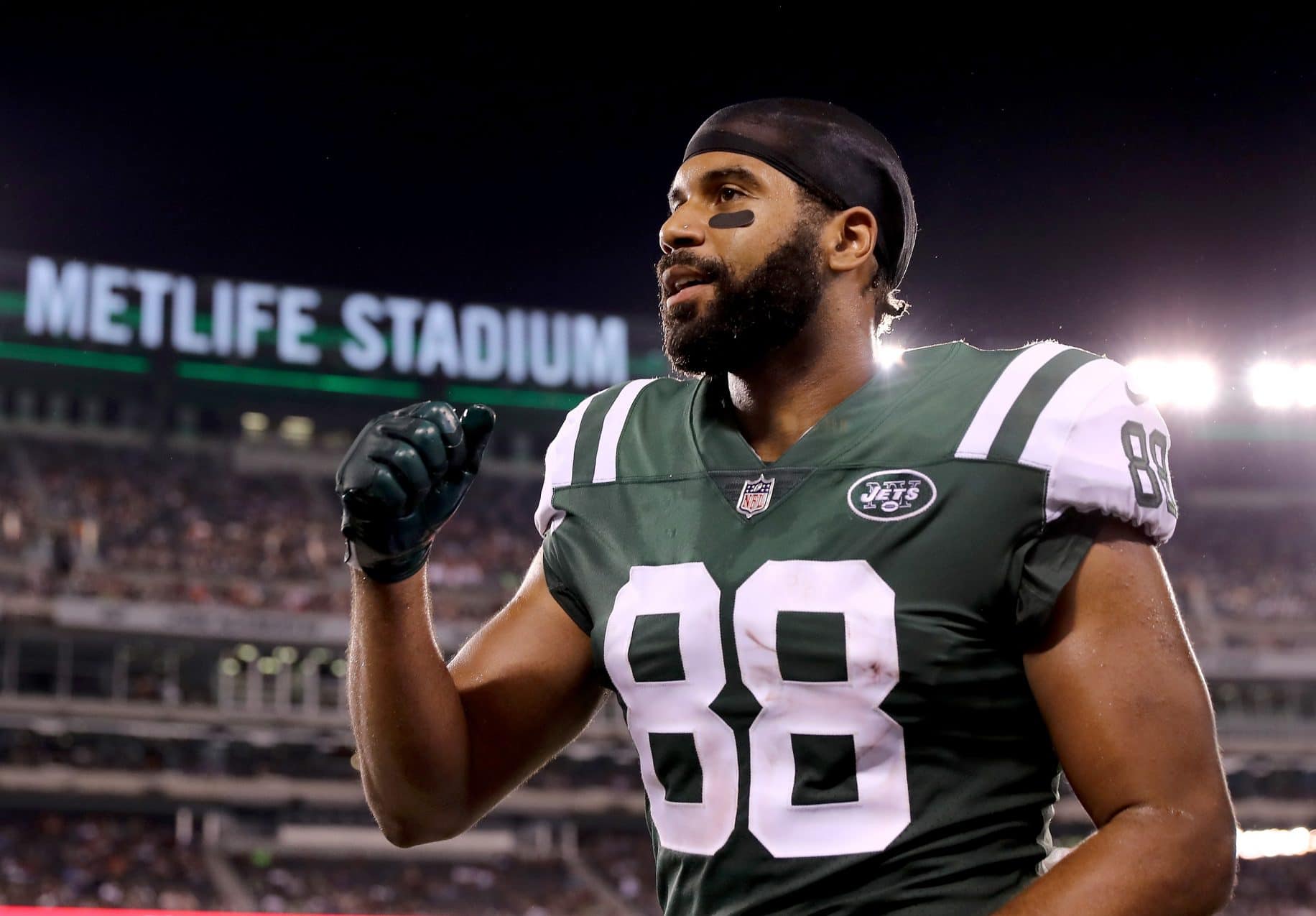 Tight Ends
Austin Seferian Jenkins (Re-signing, $3M-$5M annual)
Jordan Leggett
Derek Carrier (FA signing via LAR, $750K-1M annual)
To bring Austin Seferian-Jenkins back into the fold, it'll cost the Jets around $3 to $5 million. That's a number Maccagnan should easily divvy out without thinking twice.
Jordan Leggett as the No. 2 guy isn't the greatest situation in the world and Derek Carrier is a speed vertical-threat option who will come cheap via free agency.
This is one position Maccagnan will need to get creative with in terms of depth should they not draft a kid or opt for overpaying a veteran like Jimmy Graham or Tyler Eifert.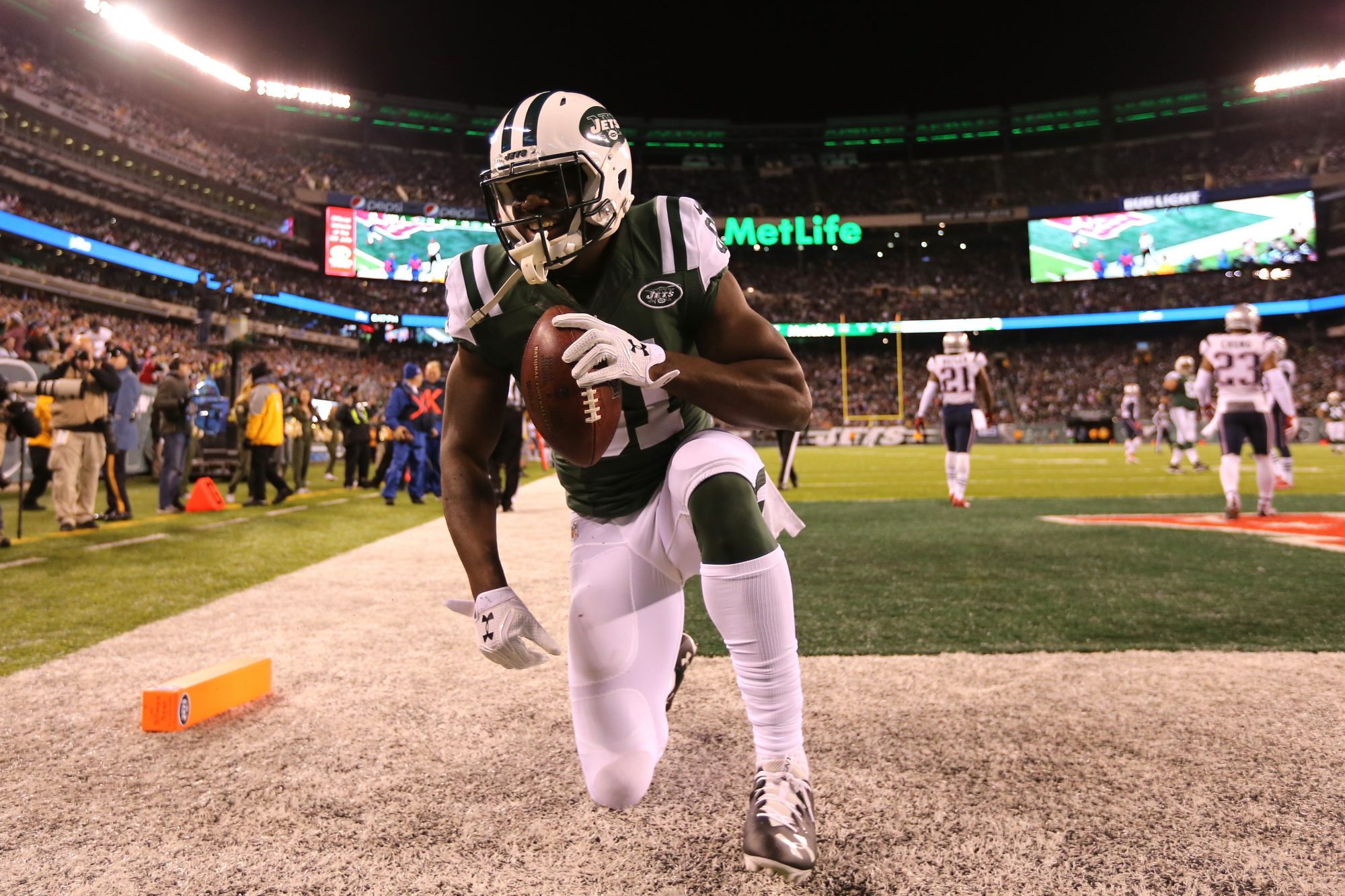 Wide Receivers
Robby Anderson, Z
Quincy Enunwa, X
Jermaine Kearse, Slot
Chad Hansen
ArDarius Stewart
Charone Peake
It's funny. In August, the wide receiver group for the Jets wasn't just the worst in the NFL, it was the worst in pro football history.
Fast-forward 16 weeks and these guys are a young formidable group to be reckoned with.
There's no reason to draft or sign a wide receiver this offseason. Obviously, wideouts will be acquired for training camp, but when it comes down to the 53-man roster, the top six or seven will most likely represent familiar Jets faces.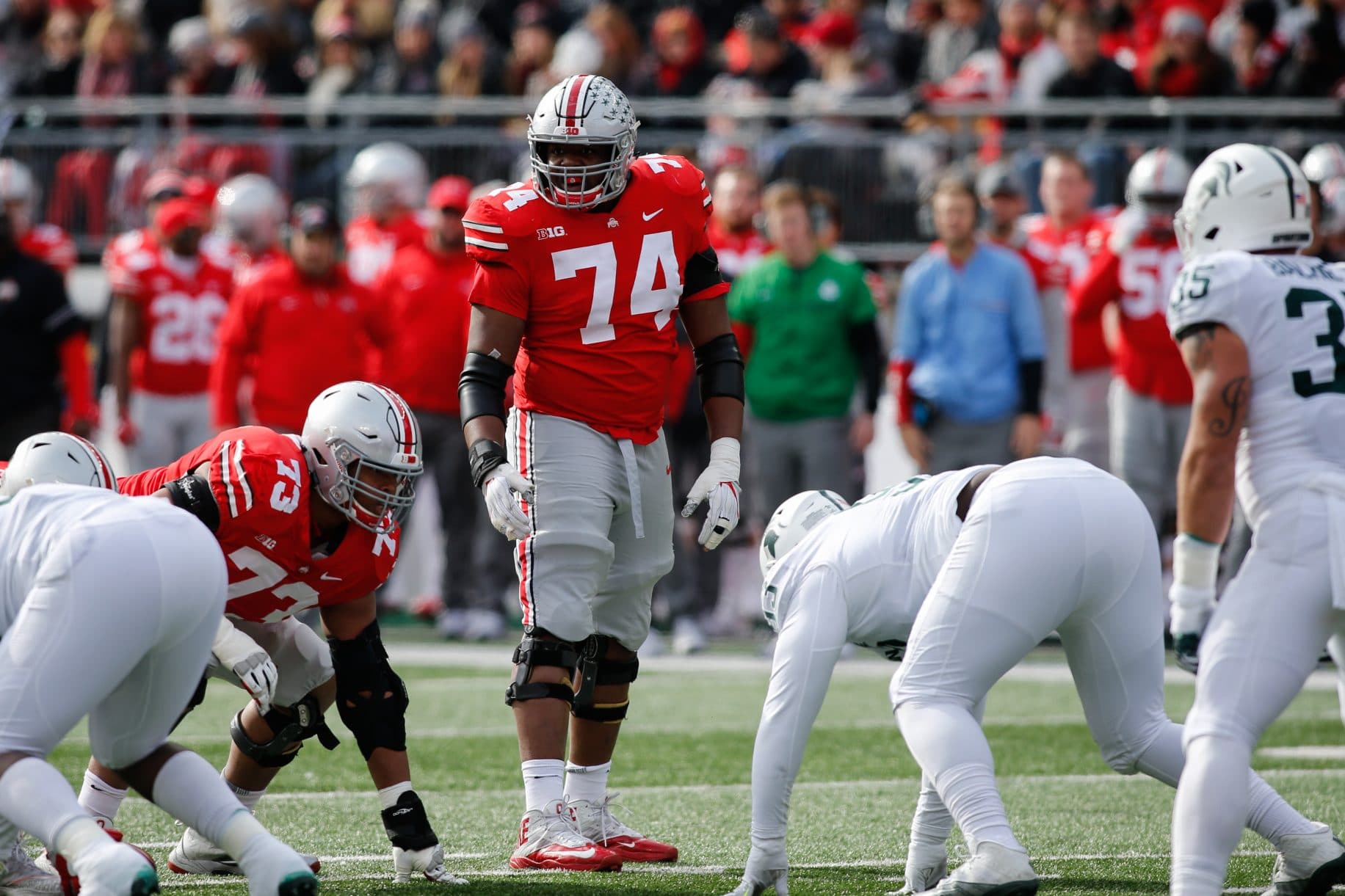 Tackles
Jamarco Jones, LT (Round 2, Pick 18 via SEA out of Ohio State)
Brandon Shell, RT
Kelvin Beachum
The Jacksonville Jaguars offensive line lost Kelvin Beachum and greatly improved in 2017. Cam Robinson—a guy I really wanted the Jets to snag in the second round last season—was drafted along with Leonard Fournette and suddenly, the Jags rushing game turned into a legitimate ground-and-pound sensation.
Beachum is an average tackle, a guy who, if he starts on the left side, could never really spearhead a fantastic offensive line and, in turn, overall offense. He's much more suitable as either a right tackle or as the sixth offensive lineman on a good team.
Earning close to $10 million in 2018, that's a rough thought. But hey, offensive football always begins with the big heavies up front and it's worth kicking $10 million to the second unit. Maccagnan needs to get over his allergies to drafting offensive linemen with value picks and do the right thing.
Ohio State left tackle Jamarco Jones is the guy we have the Jets taking with the sixth selection in the second round. Other options include Tyrell Crosby out of Oregon, Brian O'Neill out of Pittsburgh, and Orlando Brown out of Oklahoma (who will most likely be off the board by the time this selection comes around).
Adding this stalwart tackle allows a nice competition come August between the rook, Beachum and Brandon Shell for two spots while creating much-needed depth.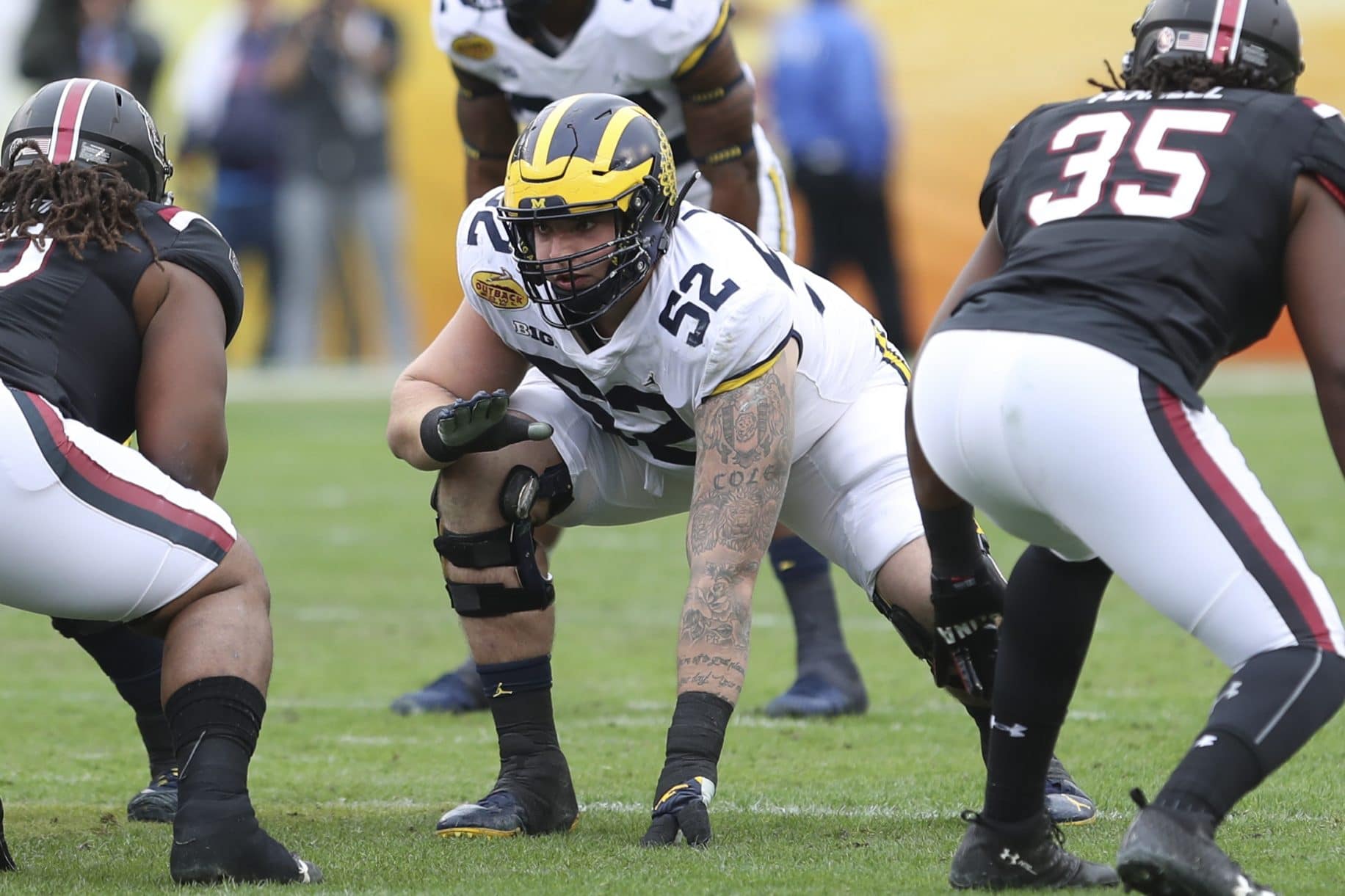 Guards and Centers
James Carpenter, LG
Brian Winters, RG
Mason Cole, C (Round 4, Pick 6 out of Michigan)
Brian Schwenke, C (FA signing via TEN, $750K-1M annual)
Ben Ijalana, G/T
When was the last time the New York Jets truly turned one of their two units around for the next decade? I'll tell you …
When Eric Mangini was hired and they decided to draft Nick Mangold and D'Brickashaw Ferguson in the first round of the draft all the way back in 2006.
New York bet on the safe offensive lineman stud selection and it paid off for the next decade with both Nikky and Brick. After years of neglecting the O-line in the draft, it's time to get back up on that horse.
After missing out on Pat Elflein a season ago, Michigan's Mason Cole would be an outright steal early in the fourth round.
Forget Wesley Johnson. He's gone. A horrible 2017 that included missed line calls and free-runners bought him a ticket out of town. Giants center Weston Richburg may be a sneaky solid option in free agency and the backup plan should Maccagnan not want to go interior O-line in the draft. Baltimore Ravens center Ryan Jensen would be a great anchor of the line and worth every penny, but it's unlikely he doesn't re-sign.
James Carpenter is coming off a down year and Brian Winters is simply average (good while moving the opposition on the ground yet poor while standing up), but these will be the two Jets starting guards come August. With years and money left and very little incentive to move either, the guard spot will remain status-quo.
Ben Ijalana can play both tackle and guard and is still under contract on a deal that overpays his overall production and talent. There's a chance he's cut for slight savings.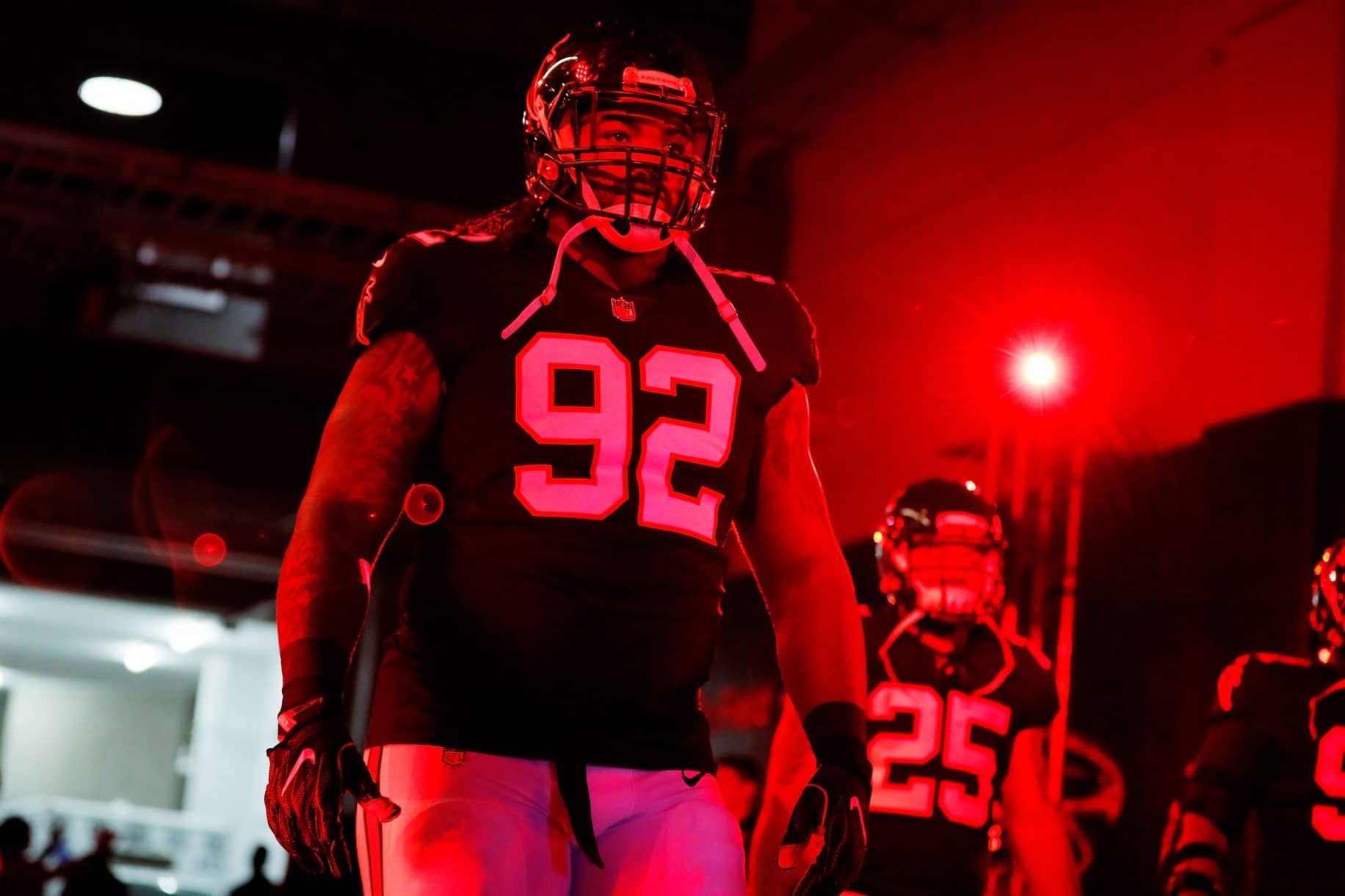 Interior Defensive Linemen
Dontari Poe, NT (FA signing via ATL, $10M-15M annual)
Leonard Williams, DE
Steve McLendon, DT
Jay Bromley (FA signing via NYG, $1.5M-2M annual)
Kony Ealy (Re-signing, $1.5M-3M annual)
Claude Pelon
Corner? Quarterback? Edge Rusher?
Nope.
The prized free agent signing for the New York Jets this offseason should come in the form of Dontari Poe.
Due to the No. 6 slot, quarterback should be off the free agent table (other than a possible low-cost backup). Edge rushers available include Ezekiel Ansah, Julius Peppers, Jared Crick, etc. Ansah, as the clear top choice, is more of a pure 4-3 defensive end. Perhaps he could fit the mold of a 3-4 outside linebacker, but I'm not willing to dish out the monster contract he's going to receive. I'll take the 27-year-old beast in Poe.
When looking to truly build a team, it always starts in the trenches on both sides of the ball.
Jay Bromley, another man more suited and familiar in the 4-3, would make for a nice depth interior DL.
With the near 350-pound Poe manning down the middle, Steve McLendon makes the easy transition to interior defensive end opposite Leonard Williams.
Muhammad Wilkerson is gone. The way Maccagnan crafted his long-term deal made it so the top cap hits came near the back end and money could be saved if cut prior to 2018 or thereafter. It'll be a slight cash-saver—but honestly, even if they saved $1 million, he'd be gone.
Along with Bromley, Claude Pelon is still under contract and Kony Ealy should be re-signed for a nice value deal. Ealy, 25 pounds light of 300, can line up at both the 3-4 DE and edge in the sub package.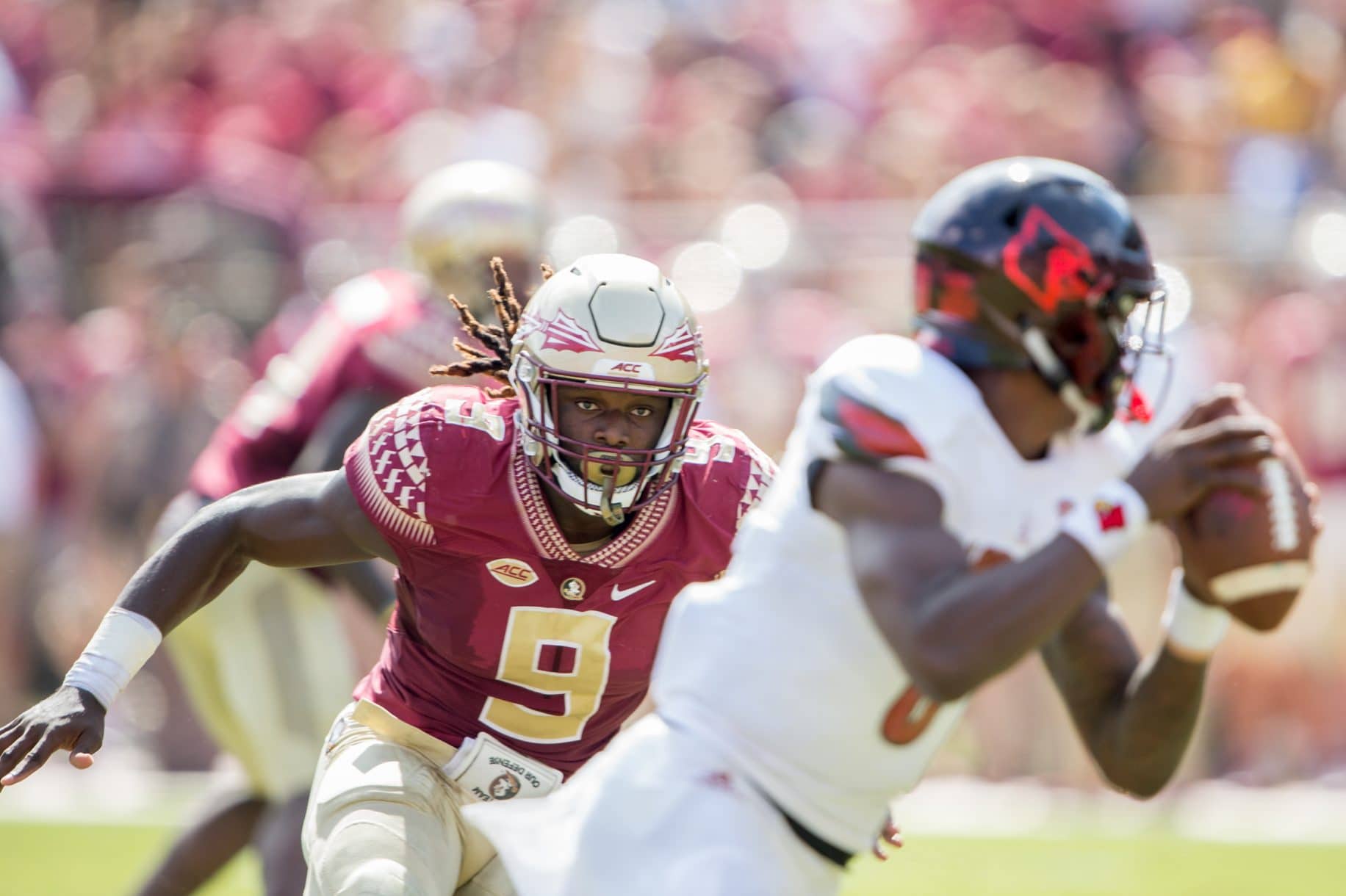 Edge Players
Josh Sweat (Round 3, Pick 6 out of Florida St.)
Jordan Jenkins
Dylan Donahue
David Bass (Re-signing, $750K-1M annual)
As dire as quarterback's been over the last four decades, the edge pass rushing prototype equals it from a defensive perspective. Not since John Abraham have the Jets employed a decent edge man.
Round three of the draft feels like the perfect landing spot.
Josh Sweat out of Florida State, Ogbonnia Okoronkwo out of Oklahoma, and Harold Landry out of Boston College are all excellent options at this spot, early third round. Snagging one of them would prove as a sound move.
The returning Jordan Jenkins, Dylan Donahue and David Bass (re-signed) can combine as more than enough depth at the edge.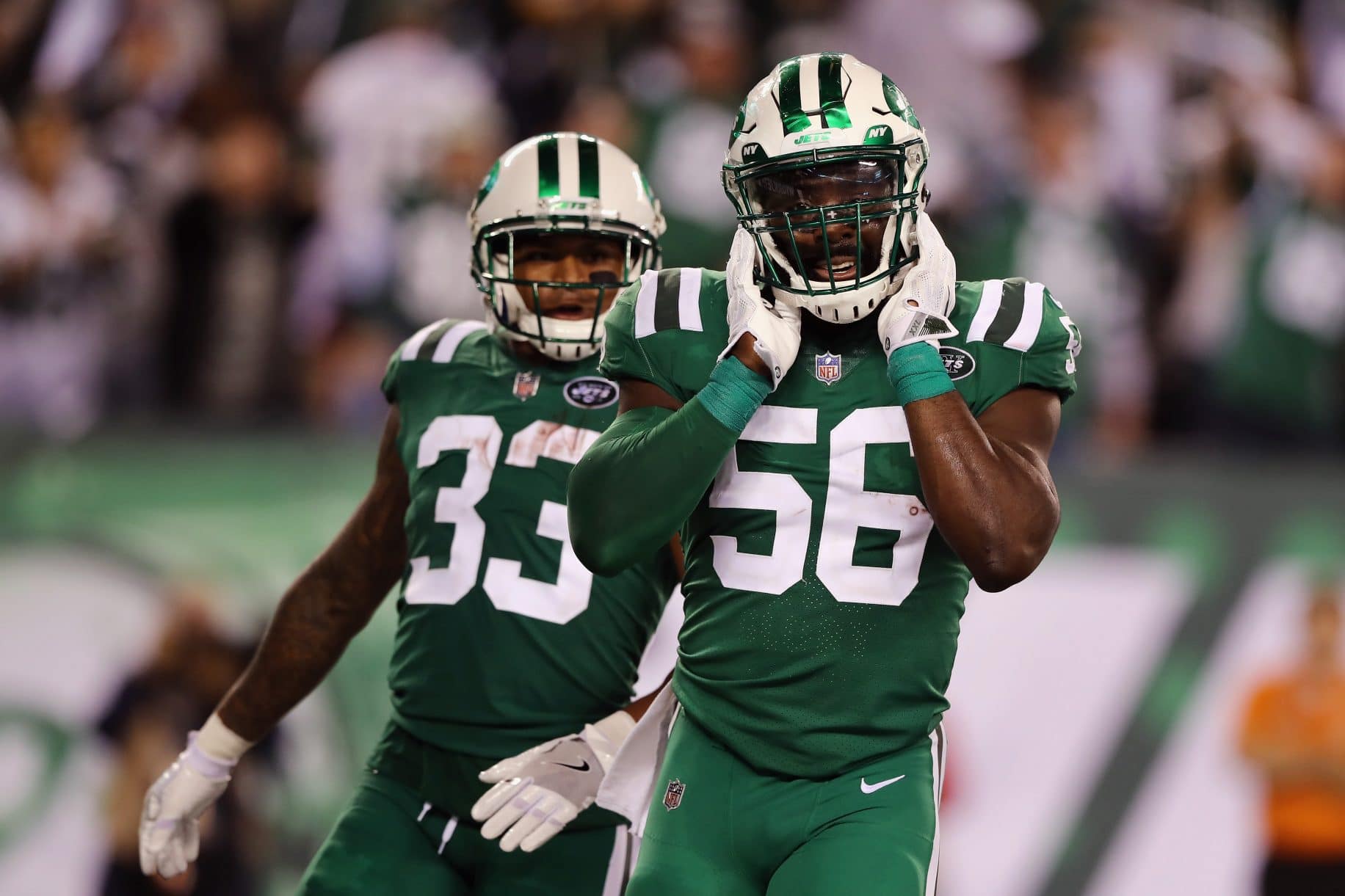 Inside Linebackers
Darron Lee
Demario Davis (Re-signing, $7.5-10M annual)
Brock Coyle (FA signing via SF, $3M-6M annual)
Sean Spence (FA signing via PIT, $750K-1M annual)
Perhaps the top objective at this very moment for Maccagnan is the re-signing of Demario Davis. The only question surrounds exactly how much of a pay raise he'll demand.
As long as Davis comes back, Darron Lee will continue to improve as his inside tag-team partner.
Oftentimes, it's those under-the-radar signings that earn the gold stars and linebacker Brock Coyle could be on that list. He's not only the perfect third ILB, he can lead the Jets special teams in so many ways coming over from San Francisco.
Sean Spence or an undrafted free agent will round out the inside linebacker No. 4 spot.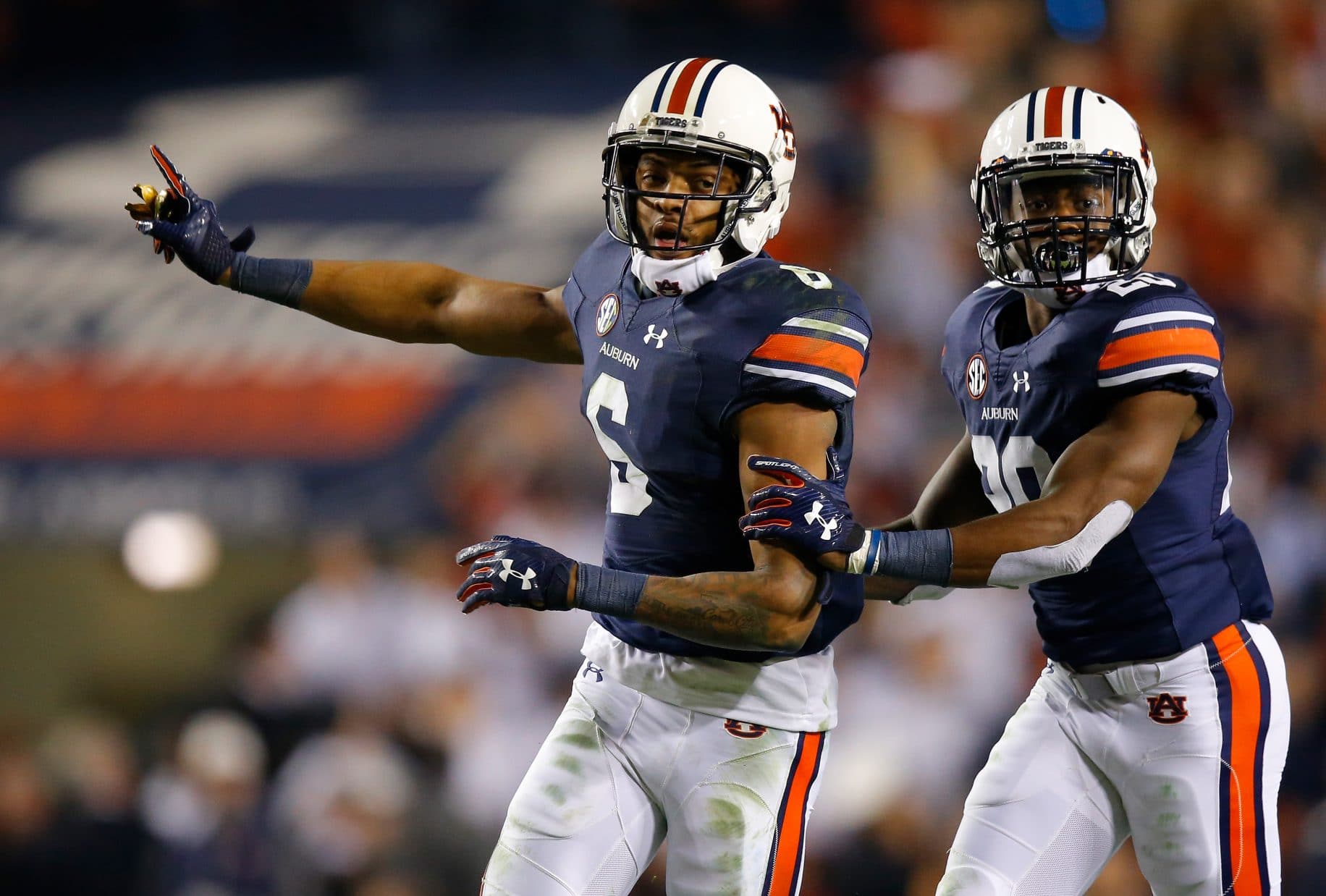 Cornerbacks
Morris Claiborne (Re-signing, $12M-15M annual)
Carlton Davis (Round 2, Pick 6 out of Auburn)
Kyle Fuller, NICKEL (FA signing via CHI, $5M-7.5M annual)
Juston Burris
Darryl Roberts
Jeremy Clark
After Demario Davis, Morris Claiborne becomes the most important "to-do" action. How much will he earn on the open market? That's what it'll come down to. If it's not astronomical, he needs to return as one of the starters.
If Carlton Davis out of Auburn is there, he's a must-grab for Maccagnan. Lousiville's Jaire Alexander or another promising young corner needs to be snagged with one of the second-round selections New York has. Kyle Fuller, a kid who's been up-and-down in Chicago, could come as a plus-nickel back on the cheap.
Buster Skrine's future will be interesting. He's slated to make $8.5 million this year on this, his final year of a four-year deal. Cutting him would mean a savings of around $6 million. Keeping or cutting the Jets nickel will probably depend on the draft.
Returning youngsters Juston Burris, Darryl Roberts and Jeremy Clark round out the group.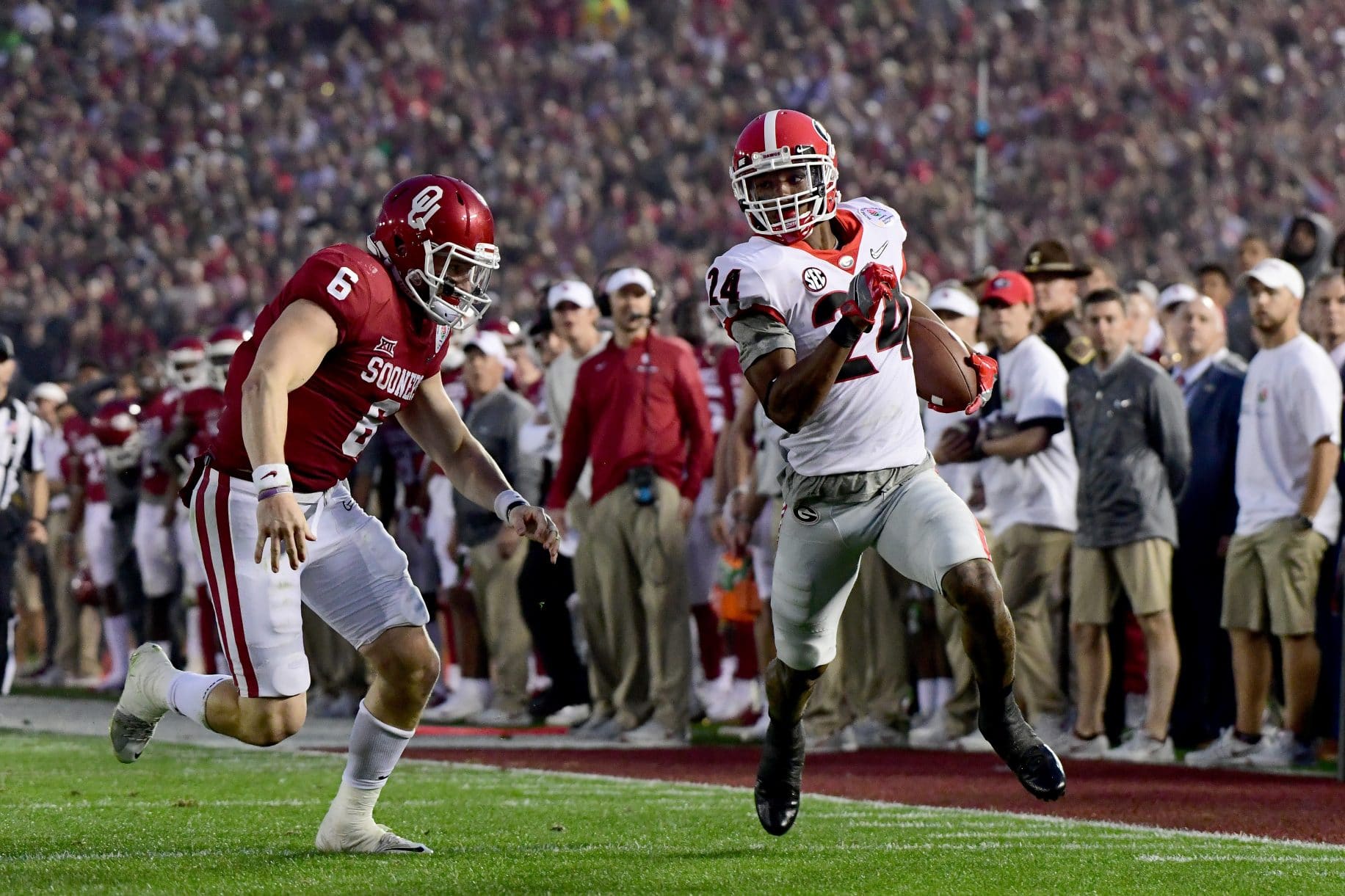 Safeties
Jamal Adams, FS
Marcus Maye, SS
Dominick Sanders (Round 6, Pick 6 out of Georgia)
Rontez Miles
Terrence Brooks (Re-signing, $750K-1.5M annual)
We know who the starting safeties are. In fact, Jamal Adams and Marcus Maye should be the starting safeties for at least the next half-decade.
Watch for the former safety in Todd Bowles to push Maccagnan in snagging a safety with the Jets final draft selection in Round 6. And it's important too—to have that third talented safety on a roster for not only special teams, but for sub packages.
The Jets love Rontez Miles and Terrence Brooks shouldn't be too hard to sign to a minimum deal. The only question of his presence revolves around him beating others out in August.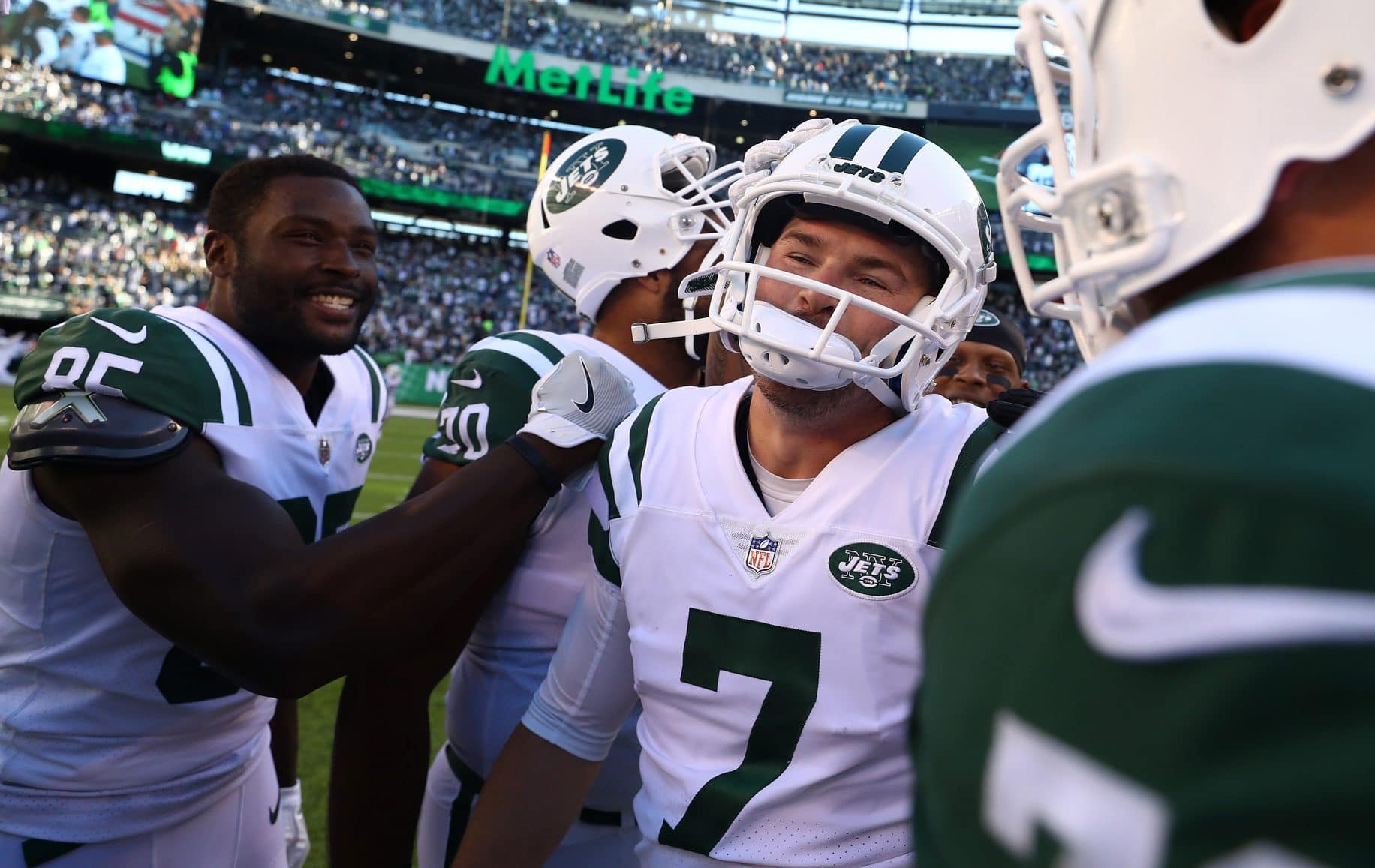 Special Teams
Chandler Catanzaro, K (Re-signing, $1.50M-2M annual)
Lac Edwards, P
Thomas Hennessy, LS
There isn't much on the free agent market and forget about drafting a kicker. Chandler Catanzaro should return as the Jets kicker unless a key guy is cut or an undrafted kid comes out of nowhere.
Both Lac Edwards and Thomas Hennessy are still under contract and neither will be moved unless beaten out in August.
The REALISTIC yet dream 2018 New York #Jets 53-man roster after the NFL Draft and offseason via @RobbySabo. A very surprising dream pickup in NT Dontari Poe as the FA cornerstone pickup. Baker Mayfield at 6 with two OL, an EDGE and a corner following suit. pic.twitter.com/wMxommZMGO

— Elite Sports NY (@EliteSportsNY) January 11, 2018
Roster at a Glance
QB: Mayfield (R1), McCown (RS), Hackenberg
RB: McGuire, Powell, Walton (R), Oliver (FA)
FB: Line (FA)
WR: Anderson, Enunwa, Kearse, Hansen, Stewart, Peake
TE: Seferian-Jenkins (RS), Leggett, Carrier (FA)
T: Jones (R2), Shell, Beachum
G: Carpenter, Winters, Ijalana
C: Cole (R), Schwenke (FA)
NT: Poe (FA), Bromley (FA)
IDE: Williams, McLendon, Ealy (RS), Pelon
EDGE: Sweat (R3), Jenkins, Donahue, Bass (RS)
ILB: Lee, D.Davis (RS), Coyle (FA), Spence (FA)
CB: Claiborne (RS), C.Davis (R2), Fuller (FA), Burris, Roberts, Clark
S: Adams, Maye, Sanders (R6), Miles, Brooks (RS)
ST: Catanzaro (RS), Edwards, Hennessy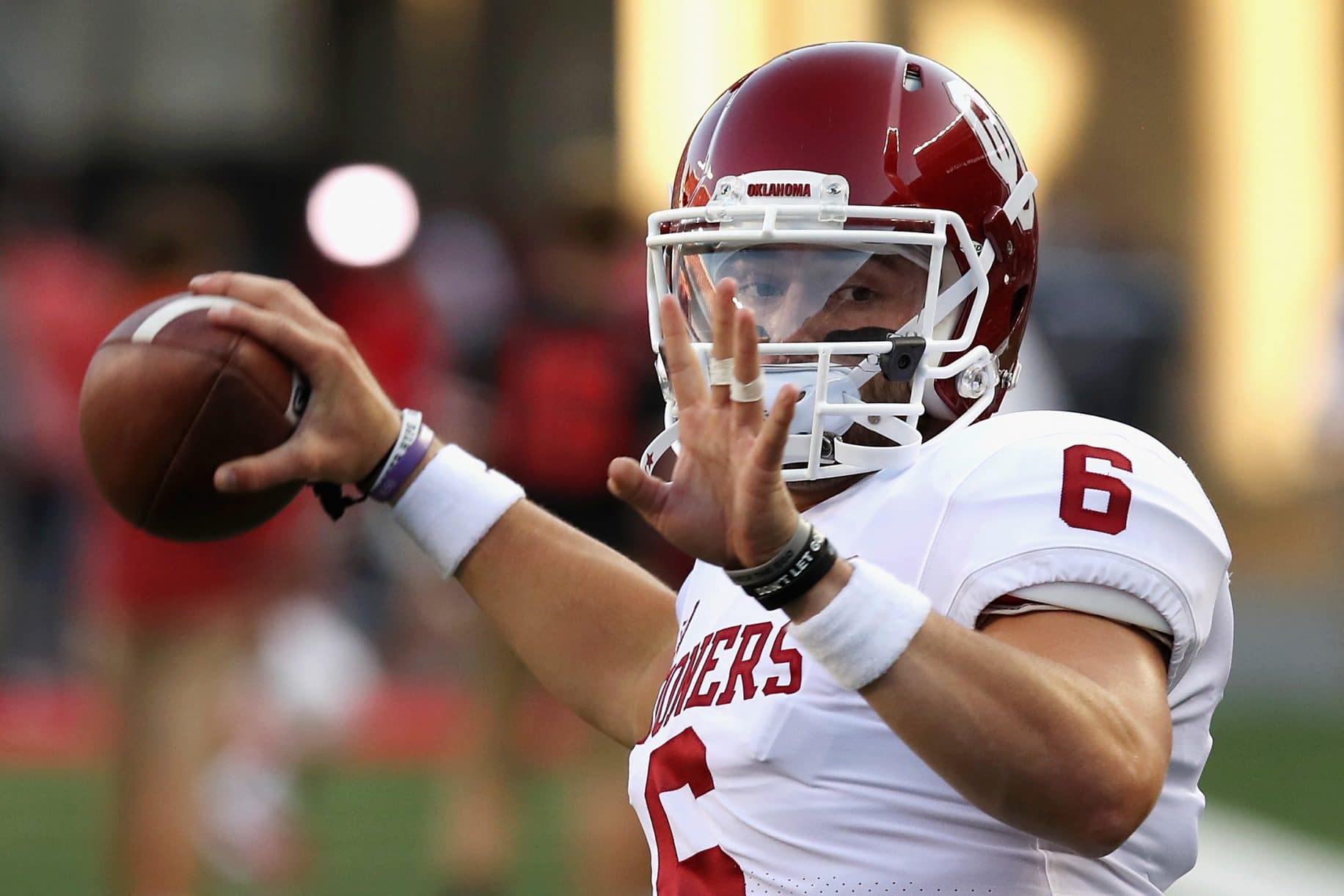 Final Thoughts
Of the 53 players, nine are free agents. While the number looks right from a 53-man point of view, it'll be over 20 when considering the July roster. So many undrafted free agents, veteran casualties and cuts will be sprinkled in after the draft.
Those nine free agents plus seven re-signings equal a grand total of around $78 million (around $62 million on the low side). The $66 million the Jets have in cap space (some say over $85 million) to go along with the savings that come from the cuts of Muhammad Wilkerson, Matt Forte and Buster Skrine puts the money right where it needs to be. It fits with rookie money and a little cash left over to boot.
This is the 2018 New York Jets realistic dream roster and it comes at you on the conservative side of things in terms of money.
Nine free agents and seven rookies mean 16 new Jets of the 53 are listed above. That equals 30 percent in terms of fresh faces. It's a little below the NFL standard of roster turnover, but we all know too many names will come out of nowhere while surprising cuts hit us without warning.
It's not flashy. There aren't weapons galore hitting you from all angles. But with Dontari Poe, a few excellent value signings and smart draftees along the offensive line and at edge and corner, these Jets would be set up for not only 2018 but beyond with Baker Mayfield running the show in Jersey.