The headline is not an exaggeration. The Arena Football League appears to be relaunching. And if you would like to own a franchise? Just shoot over an email to get the ball rolling.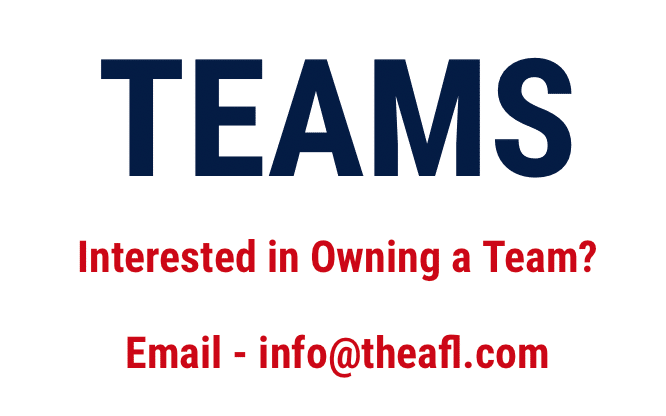 This is not a move we had on our 2023 bingo card. We have not given much thought to indoor football since that brawl in Texas where the guy had a steel chair. But thankfully Friend of ESNY Nick Kosko — a former AFL play-by-play guy — has a sharp eye.
The @OfficialAFL has updated their profile pics to the mid-2000s logo and it looks like Twitter and Instagram are scrubbed. @soulfootball and @aflblackjacks were among the 6 remaining franchises during 2019, the leagues final season.

Hmmm 🤔🤔🤔 pic.twitter.com/neBt93OkrX

— Nick Kosko (@nickkosko59) January 16, 2023
The AFL has effectively shut down twice since the peak of its success about 15 years ago. And when the league declared bankruptcy in 2019, it was considered the end of the road. That version of the AFL was technically a separate entity from the original AFL. It only had six teams in a pretty condensed geographic region — Albany, Atlantic City, Baltimore, Columbus, Philadelphia and Washington — and was nowhere near as popular as the initial version, which stretched coast to coast and had 19 teams at one point.
MORE: Brian Daboll confirms he is not Jesus Christ
But given the need for streaming service content and the legalization of sports betting — that #BetOnUs hashtag on the Twitter banner caught our eye — it would make sense to try to revive something that once worked. As we previously wrote: The AFL was the ECW of real sports — a preposterous that worked far better and longer than it likely should have. The issue for the AFL will be that it now has to compete with the XFL and the USFL for players and exposure.
The AFL has had past teams located in Albany, Atlantic City, East Rutherford, Hartford, Long Island and Manhattan. So we have rich arena football tradition in this region.
MORE GIANTS ON ESNY:
• Giants-Eagles: Looking back at epic, but short, playoff history
• Giants said they could contain Vikings' Justin Jefferson. And they did
• 12 hilarious memes, gifs, and reactions to Giants' wild-card win vs. Vikings
• Giants' Kayvon Thibodeaux celebrates playoff win with preposterous outfit
• Knicks' Tom Thibodeau has high praise for Giants' Brian Daboll
• Giants legend Michael Strahan's post-football fame reaches new heights
James Kratch can be reached at [email protected]. Follow him on Twitter @jameskratch.