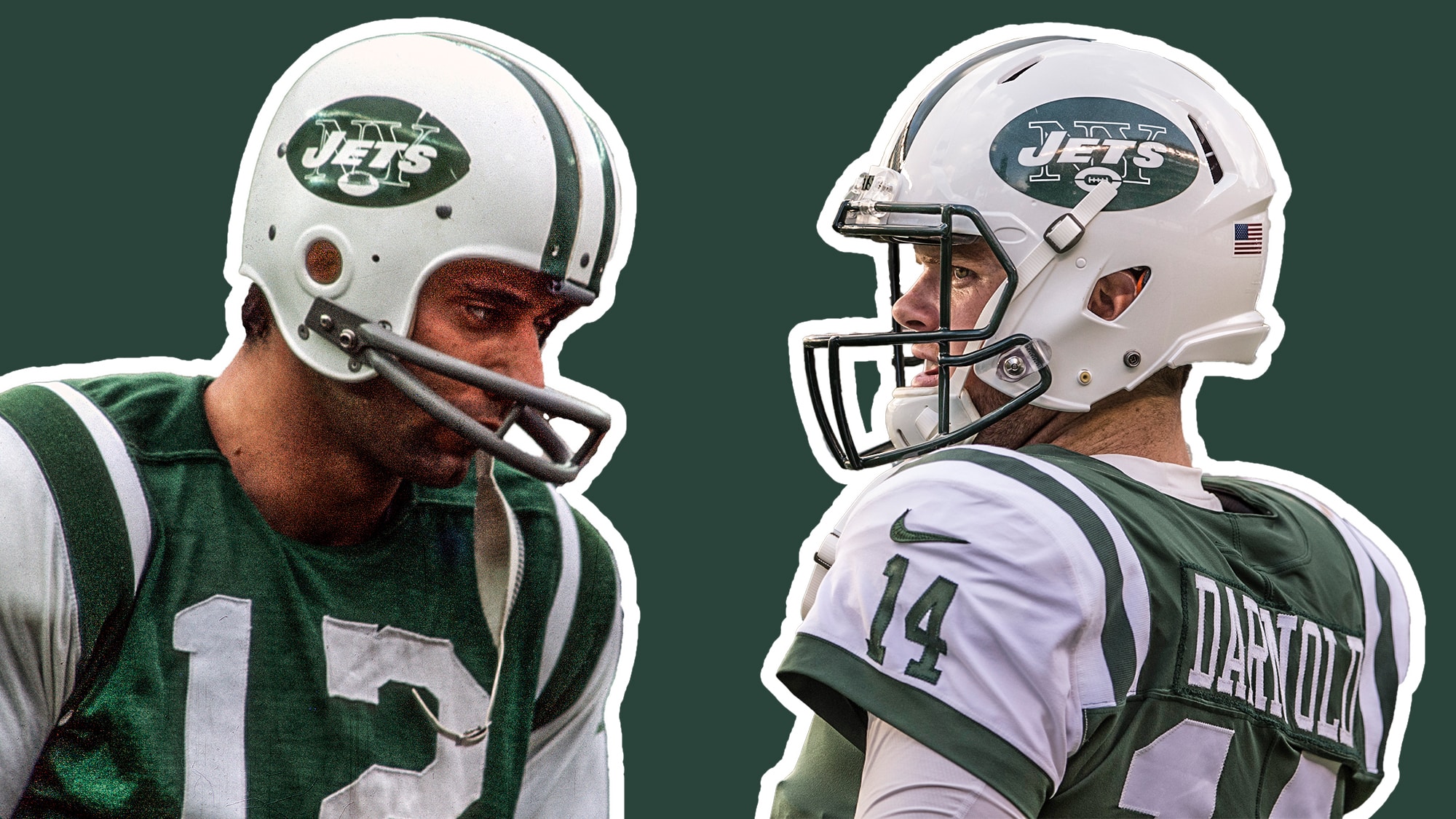 New York Jets legend and Super Bowl 3 hero, Joe Namath, returned to MetLife Stadium on Sunday while singing the praises of Sam Darnold.

Joe Namath is loving what he's seeing from the young gunslinger.
While in the swamps of Northern New Jersey to assemble for the 50th anniversary of the organization's only Super Bowl championship on Sunday, Joe Willie witnessed his New York Jets knock off the Indianapolis Colts by the final of 42-34.
Naturally, he was asked about young Sam Darnold prior to the game. What exactly does the franchise's historical face think of the youngest starting quarterback since his moment in the sun, the AFC-NFL merger?
Ralph Vacchiano of SNY had the video.
Jets legend Joe Namath on what he likes about Sam Darnold, what he hates about my @SNYtv jacket, and how that all relates somehow to Archie Manning and the 'Aints. pic.twitter.com/Xh0jOCnHCI

— Ralph Vacchiano (@RVacchianoSNY) October 14, 2018
"I do see a physical ability and I understand a mental ability," Namath said Sunday before the Jets honored the 50th anniversary of their Super Bowl III victory. "But I can't emphasize enough — it's about the front line of both sides of the ball, it's about the kicking game, it's about the entire team, man."
Namath also mentioned that the kid will have no shot to succeed shall his supporting cast not come through.
"You can be a great player," Namath said. "But if you don't have a surrounding cast, you're not gonna get there."
On Sunday, Darnold and his boys got it done.
Finishing 24-for-30 for 280 yards and two touchdowns to one interception, Darnold not only picked up the win, but he also outplayed veteran Andrew Luck—a man whose skill set compares greatly to the USC product.
At halftime, Namath took his act (along with the 1968 Jets) to the field while firing up the MetLife Stadium crowd.
Now sitting pretty at 3-3 after two consecutive victories, Joe Namath's New York Jets will welcome in Kirk Cousins and the Minnesota Vikings next Sunday. It'll be the third of three-straight home games (consisting of a nice football homestand the Jets have enjoyed).