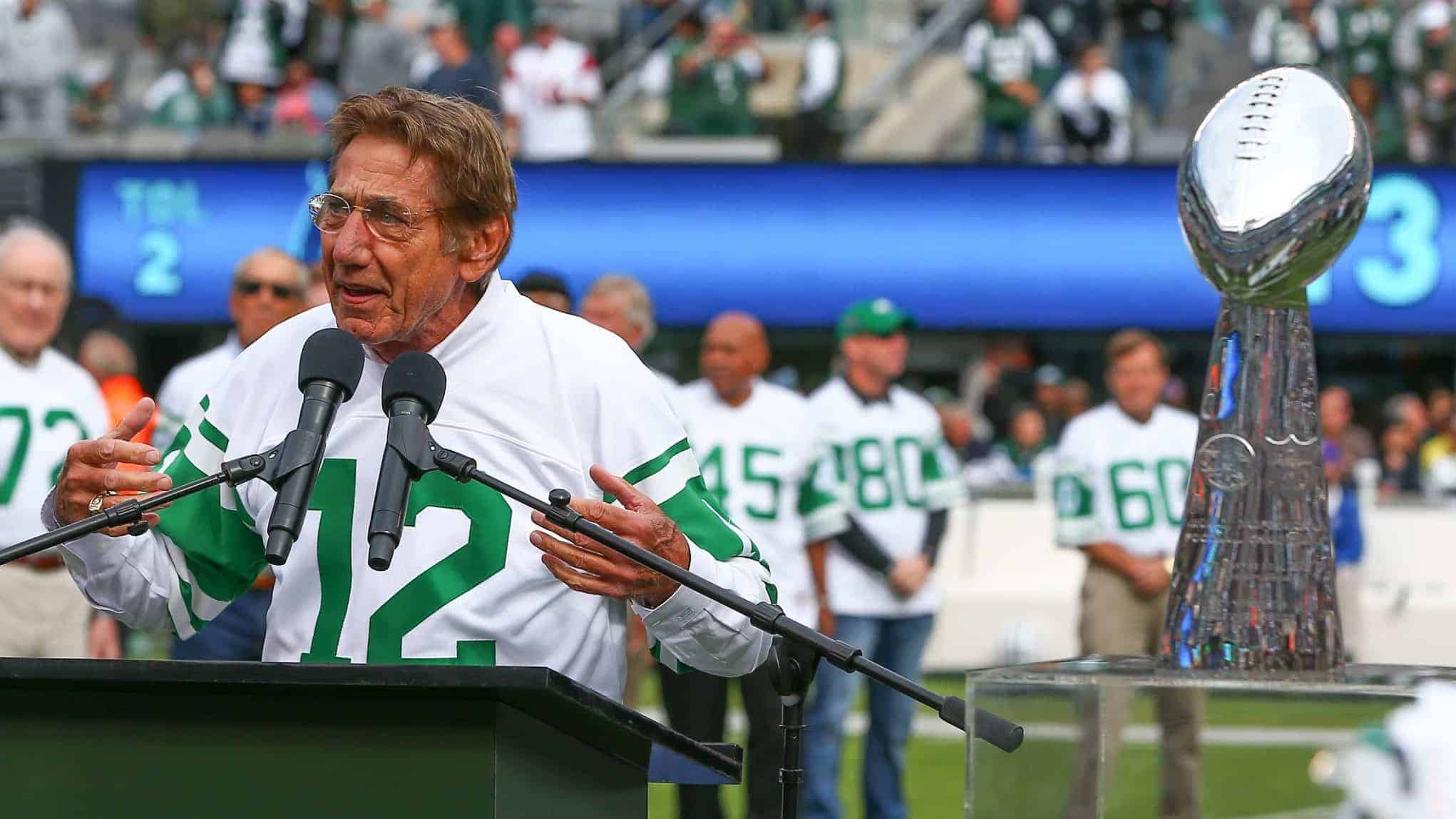 New York Jets legend Joe Namath fired up the MetLife Stadium crowd during halftime of his team's impressive victory over the Colts.

The New York Jets against the Indianapolis Colts. The New York Jets against the Baltimore Colts. That's more like it.
During halftime of the Jets impressive 42-34 victory over Andrew Luck's Colts on Sunday, Joe Namath and his Super Bowl 3 championship teammates were in the MetLife Stadium house to celebrate the 50th anniversary of the biggest day in AFL history.
#Jets honor '68 team with banner in upper deck at MetLife Stadium. Also, Joe Namath addresses the crowd: pic.twitter.com/nRCcEZSJo0

— Dennis Waszak Jr. (@DWAZ73) October 14, 2018
In addition to speaking about his boys from 50 years ago, Namath spurred on the current fans with a critical line about the 2018 version.
"Believe this … the team today, that you have here, the current Jets, can beat anybody, anytime. You gotta believe that, they gotta believe that, and you can get it done again."

"J-E-T-S Jets, Jets, Jets."
Whether the speech worked or not, we'll never know. The results were pretty phenomenal, to say the least.
Up 23-13 at the time of Namath's speech, Sam Darnold and company rallied for 19 more points in the second half to finish off the Colts (of Indy) by the final of 42-34—a score that didn't serve the blowout of a game justice (as a late Colts TD inched it to just one possession).
Speaking of Namath's position, Darnold took another step in maturity. He was picked on a terrible throw and decision early, but rebounded to finish with 280 yards and two scores through the air on 24-of-30 passing.
Next up for Joe Namath's organization will be the Minnesota Vikings in the swamp of New Jersey next Sunday.