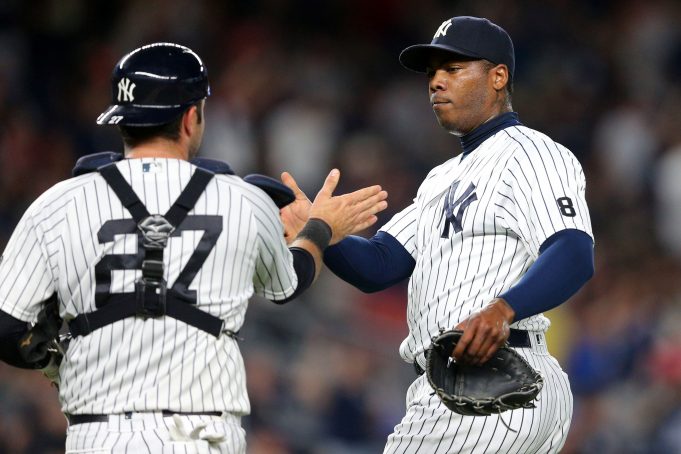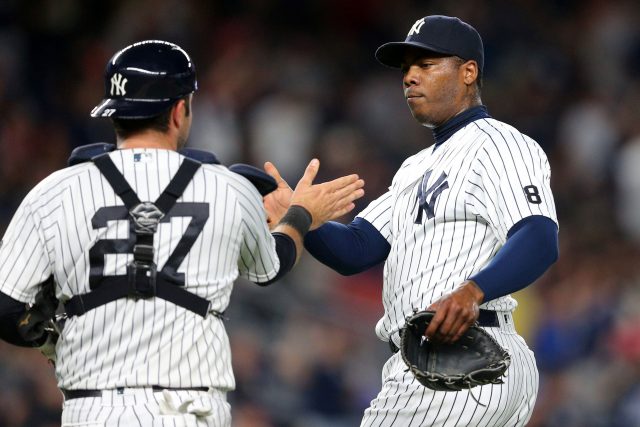 Aroldis Chapman
Sorry folks, we know that you're tired of hearing about him already but you knew that Aroldis Chapman was going to find his way onto the list. New York is the odds-on favorite to land the flamethrower and there are many mixed reactions from the New York fanbase.
Chapman will be entering his age 29 season and is the hardest throwing pitcher in MLB history, yes, history. He has hit 105 mph on the radar gun as recent as last season and has not shown any signs of slowing down at all. Due to this outstanding amount of talent, he is demanding quite the contract in free agency, to say the least.
The Cuban-born pitcher is reportedly seeking a $100 million dollar deal over a long period of time. If he does get the amount of money he is seeking then it would be the most amount of money spent on a relief pitcher ever, blowing the Jonathan Papelbon deal right out of the water.
That is the key reason why many fans have turned against the idea of reuniting with the left-hander, because of the ridiculous amount of money as well as committing to a pitcher who relies on velocity long-term.