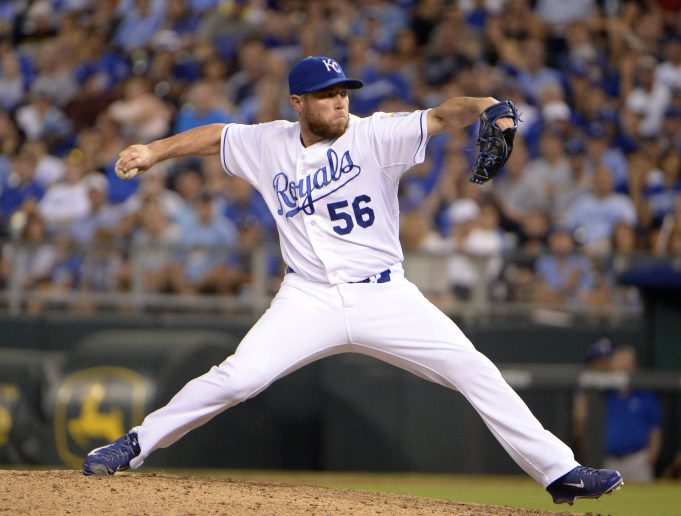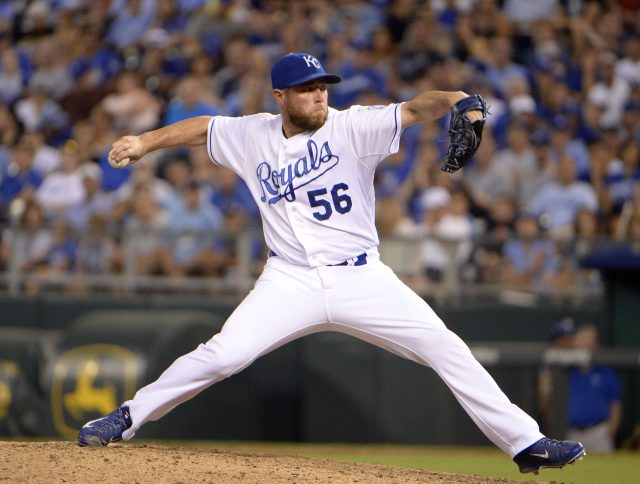 Greg Holland
Greg Holland, a name that will surely be circulating a lot between many major league teams this offseason. Holland is coming off a recent Tommy John surgery but it has not stopped teams from already pursuing him for a deal, including the Yankees.
A few weeks ago the team made their first step in signing the right-hander when they made an appearance at his showcase in Scottsdale, Arizona. The club was very impressed with what they saw from Holland which leaves many to believe that he could be a good fit in New York.
In his six years in the major leagues, the longtime Royal has a 2.42 ERA with 145 saves and was elite prior to his injury-plagued 2015 campaign.
It is certainly possible that the Bronx Bombers could find a way to have Holland pitching in pinstripes next season. It would be a move that would involve low risk and high reward and would certainly improve the depth in the bullpen.