The success rate via NHL Entry Draft Round 1 prospects is quite interesting. How, exactly, has it impacted the New York Rangers?
Only a few more days of rumors and speculation remain, as the 2019 NHL Trade Deadline is finally upon us. At 3 p.m. ET on Monday, Feb. 25, teams will no longer be able to add players via trade and will be stuck with whatever they have ahead of the Stanley Cup Playoffs.
With the deadline just days away, the chips should start to fall rather soon. Jake Muzzin and Charlie Coyle have both already been dealt, and for others such as Matt Duchene, their fate has already been established, as Duchene is sure to be moved prior to Monday. Meanwhile, there is still plenty of uncertainty surrounding the situations of many others. The futures of the grand prizes of the NHL rental market, Mark Stone and Artemi Panarin, are still undetermined.
The same goes for the New York Rangers' trade pieces. While it seemed pretty clear all season that Mats Zuccarello and Kevin Hayes would be shipped out before deadline day, both of New York's valuable assets may have thrown a wrench in Jeff Gorton's plans.
Mats Zuccarello recent resurgence may cause the Blueshirts' general manager to rethink his strategy when it comes to moving the beloved veteran. The undersized Norwegian has been magnificent as of late, pairing with Chris Kreider and Mika Zibanejad to form the hottest line in hockey. Zuccarello is adored by his teammates and would almost certainly settle for another bargain contract in order to remain in New York. If there aren't enough serious suitors, I wouldn't be shocked to see Zuc finish out the season on Broadway.
The Kevin Hayes situation is a little different. In his case, it hasn't necessarily been anything that he's done that will keep him from being dealt, but it's the fact that the market for Hayes may never develop. Teams in pursuit of Hayes are also in on Mark Stone and Artemi Panarin.
Unfortunately for the Rangers, it looks like deals for Panarin and Stone will come right down to the wire, so the issue may be that teams that miss out on the coveted duo may not get the chance to take a run at Hayes due to time constraints. The issue with keeping the veteran center is that his contract situation is worrisome.
There is a case to be made for keeping both Zuccarello and Hayes as well as Adam McQuaid, although he still looks to be on his way out. Again, I wouldn't be shocked to see Jeff Gorton retain one of Zuccarello or Hayes; however, I'd be very surprised to see the Rangers hold onto both of them.
Jeff Gorton has echoed the same sentiments throughout this whole process: He's not going to trade anybody unless he feels that the offer is up to par. The Blueshirts won't be settling for anything less than market value when it comes to dealing assets.
When the Rangers do ultimately trade some or all of the aforementioned trio, one thing is for certain: They will be looking for draft picks in return. When it's all said and done, it's possible that the Rangers could add two first-round draft picks if they were to trade Zuccarello and Hayes. Obviously, this is not all that New York would receive, but the draft picks would serve as a big part of the return.
This raises the question of just how valuable are NHL draft picks? What are the odds that the Rangers can find a player equal to Kevin Hayes in a first-round draft pick? Today I examine just how valuable a first round pick in the NHL is.
Because NHL players tend to take a couple of years to develop, usually about three years, it's premature to analyze the 2018, 2017, and 2016 NHL Entry Drafts. In my research, I took a closer look at the 2012, 2013, 2014, and 2015 NHL versions.
In dealing Kevin Hayes, the Rangers will recoup at least a first-round draft pick along with other picks and prospects as well. With Mats Zuccarello's recent hot streak, he could also fetch a first-round draft pick. Since Hayes and Zuccarello will likely be moved to contenders, the pick will be in the bottom half of the first round.
Over the four drafts that I looked at, there were 60 players drafted in the second half of the first round (picks 15-30). I believe that when you account for age and development that 25 of the 60 prospects that were selected are already or will be at least as valuable as Kevin Hayes and Mats Zuccarello (whom I value similarly when just looking at on-ice performance).
This means that the Rangers have a 42 percent chance of selecting a player that will turn out to be at least as good as Hayes and Zuccarello and possibly better.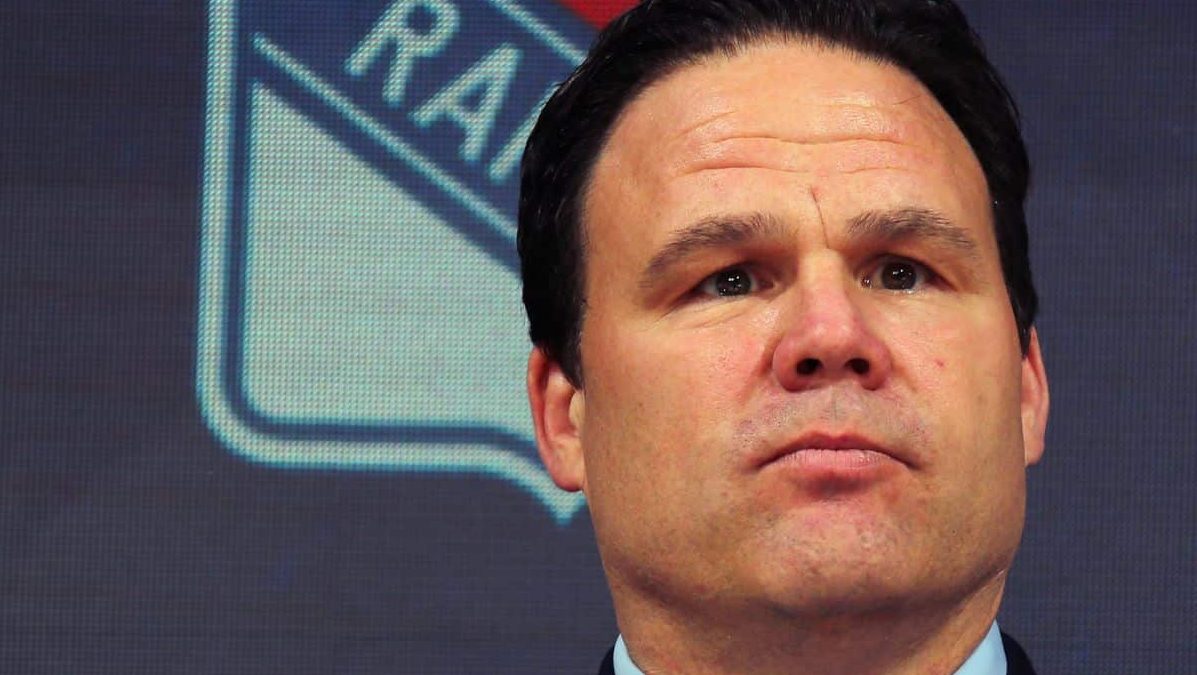 That number is a cumulative percentage that comes from looking at the most recent four drafts in which enough time has passed to the point where the picks are assessable. The reality is that the success rate of a late first round pick varies on a year-to-year basis.
For example, the back half of the opening rounds of the 2012 and 2014 drafts each featured eight players who met the aforementioned criteria. The 2012 group consists of Tom Wilson, Cody Ceci, Tomas Hertl, Teuvo Teravainen, Olli Maatta, Andrei Vasilevskiy, Mike Matheson, and Brady Skjei.
The 2014 class may be even stronger as it's made up of Dylan Larkin, Travis Sanheim, Alex Tuch, Nick Schmaltz, Kasperi Kapanen, David Pastrnak, Adrian Kempe, and Robby Fabbri. Others such as Tony DeAngelo and Nikolay Goldobin, two guys who are on the rise, could also join this group in the near future.
On the other hand, there have also been times where there have been far fewer studs to come out of the second half of the first round of the NHL Entry Draft. The only legitimate NHLers to come out of the final 15 picks of the first round of the 2013 draft are Ryan Pulock, Anthony Mantha, and Shea Theodore. Not only were there only three quality players to emerge from this group of 15, but there are only two other guys picked in this part of the draft that remain in the NHL, those being Andre Burakovsky and Nikita Zadorov, neither of which are having successful careers. The back half of the 2013 first round was extremely weak.
Lastly, there is the 2015 draft which falls somewhere in between the two previously outlined categories. In 2015, a solid six of the 15 draftees met my criteria. This was a star-studded group of six, as it contains the likes of Matt Barzal, Kyle Connor, Thomas Chabot, and Brock Boeser. The other members of this set are Travis Konecny and Anthony Beauvillier.
I think that these results should simply reinforce Jeff Gorton's plan: Continue to stockpile first round picks. Yes, the success is rate is less than 50 percent, but I believe that it's worth it to take a chance on a late first round draft pick where you could potentially end up with a guy like Barzal, Pastrnak, Chabot, Connor, Teravainen, Hertl, Maataa, Larkin, or Tuch.
If the Rangers trade Hayes, Zuccarello, and the Tampa Bay Lightning win the Stanley Cup, it's very possible that the Blueshirts could select four times in the first round. There are enough stars that were taken late in the first round of recent years that Rangerstown should be optimistic that Jeff Gorton can certainly hit on a late first round pick.
Before I get too caught up with worrying about the Rangers' hypothetical future first round picks, we must wait and see how the trade deadline unfolds. Jeff Gorton has plenty of options and there is valid reasoning behind all of them. Will he trade all three of Zuccarello, Hayes, and McQuaid? Does he deal a guy like Chris Kreider or Vlad Namestnikov? Only time will tell.
The last thing I'll leave you with is my final pre-trade deadline predictions. I believe that Kevin Hayes will be sent to Winnipeg in exchange for a 2019 first-round pick and Dylan Samberg. I think that Adam McQuaid will be moved to Toronto, and in return, the Rangers will receive a 2019 third-round pick.
Finally, I predict that Mats Zuccarello will be traded to the Dallas Stars in exchange for a 2019 first-round pick.
Follow Brian Paget on TWITTER