When looking for fantasy basketball studs in the after the top 10, think consistency, consistency and a little John Wall.
This is the group of players who will help you win a championship and who you should build your team around. A lot of these names aren't "sexy," but they will help you win this year. If you miss-draft in the first three rounds in the NBA, you might as well kiss your chances of winning goodbye.
Here are my fantasy basketball rankings, 25 through 11:
25. Marc Gasol, Center, Memphis Grizzles
Marc Gasol is one of those seven-footers who seems to be allergic to rebounding. He only averaged six rebounds a game but that had a big part to do with him now shooting three-pointers. Gasol did set career highs in assist with 4.6 a game and points with 19.5. He is still one of the elite rim protectors in the league and unlike most centers in the league, he is the second option on offense on his team. Gasol plays big minutes (34 minutes a game for his career) and he was second in the league for centers in field goal attempts a game with just under 16 a game. He plays lots of minutes and will put up a bunch of shots, that is exactly what you are looking for in fantasy.
24. Kemba Walker, Point Guard, Charlotte Hornets
Kemba Walker is coming off a year where he set career highs in points per game (23), field goal percentage (44) and three-point percentage (39). Walker is an above average rebounding guard (3.9 rebounds a game) and passer (5.5 assists per game). He gives you a little bit in every category which is what you want out of your point guard and he can carry your team when he is on a hot streak. He is in the prime of his career and this should be an all-star caliber season from Walker. He might hurt you in field goal percentage some nights but that is the risk you are taking with him. Walker is a solid choice for your starting point guard if you decide to go big men early in the draft.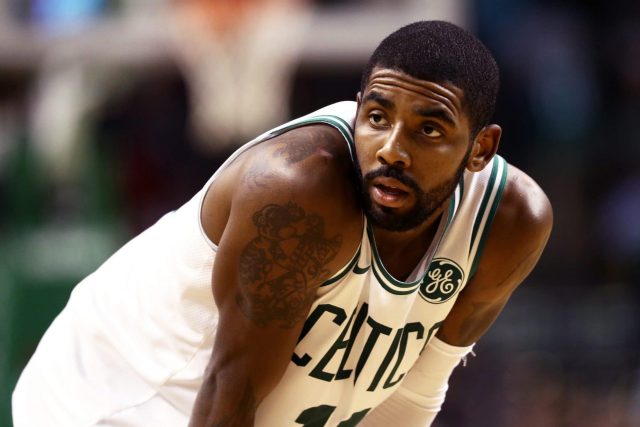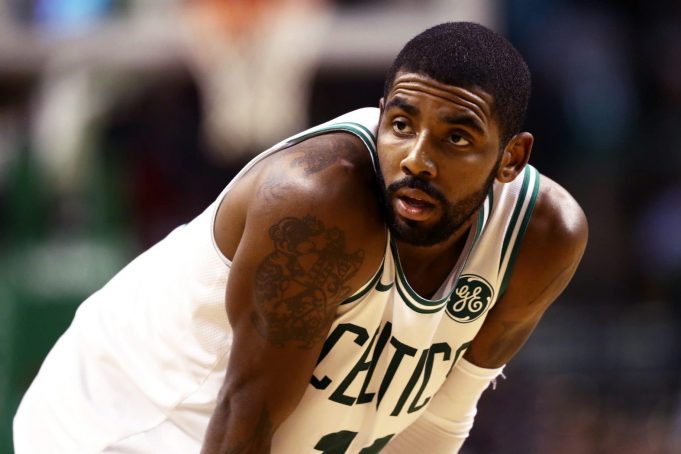 23. Kyrie Irving, Point Guard, Boston Celtics
Kyrie Irving is going to be a top 25 player just off volume alone. I don't expect his rebound and assist numbers to make a big jump but his points per game can get closer to 30 points a game this year. Kyrie will have the ball in his hands every time down the court and the offense will now run through him. He wanted to be the man now he is getting the opportunity. He shouldn't be drafted in the first two rounds and his fantasy ceiling will be around his floor this year. That means he won't crack the top 20 of players but at the same time, he won't fall past the top 30 either. Solid player, just don't expect elite numbers from him. Keep your expectations for Kyrie around this range.
22. Kyle Lowry, Point Guard, Toronto Raptors
Last season Kyle Lowry stepped up his game in a big way. It was the first time he shot over 40 percent from the three-point line (41) and set a career high in points with 22. Lowry is an all-around contributor in fantasy because he gives you seven assists, nearly five rebounds and a steal and a half a game. Not many point guards give you stats in all three categories but Lowry does. Lowry is overlooked in fantasy terms because he doesn't have the big name but he will give you production at an elite level. Don't let him slip much past pick 30 because if you decide to not go with one of the top point guards he is an excellent choice in round three and four.
 21. Damian Lillard, Point Guard, Portland Trail Blazers
On paper, there isn't that big of a difference between Dame and Kyrie Irving. Dame had better numbers across the board last year then Kyrie and that will surprise a lot of people. He is a more than just a scorer and he is developing into a top five point overall in the league. Dame gets to the foul line seven times a game which is what separates him from most point guards. He is in the prime of his career and I am expecting around the same numbers this year as last if not slightly better.