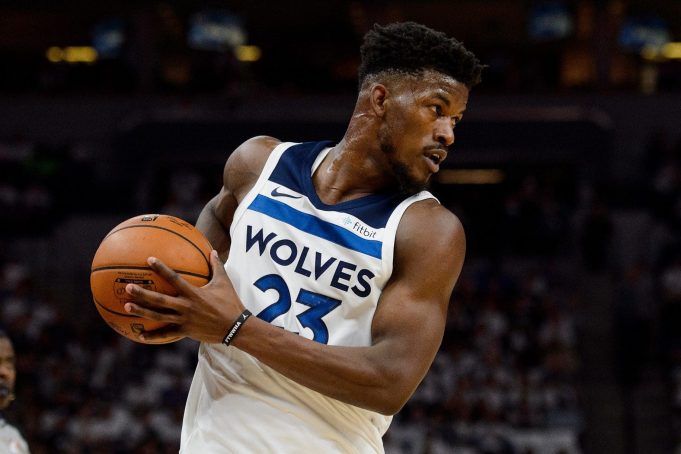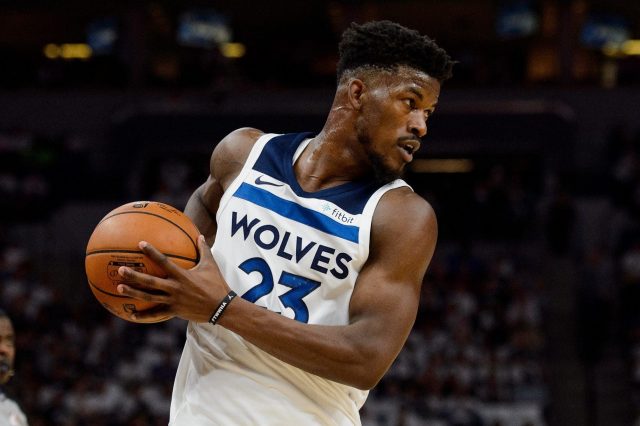 15. Jimmy Butler, Guard/Forward, Minnesota Timberwolves
Jimmy Butler is in the prime of his career and he is coming off his best season. I believe his numbers will only get better in Minnesota because teams can't just focus on Butler and they must respect Andrew Wiggins and Karl Anthony-Towns. This is hands down the best team he has every played for and he will play over 35 minutes a game. He will put up 20 plus points, five rebounds and four assist to go with two steals a night.
Putting a player on a better team isn't a bad thing, the better talent will make him better and depending on the night he will be the number one option on the team. He won't crack the top ten by the end of the season but he shouldn't fall much past 20th overall on the player rater by the end of the year.
14. Rudy Gobert, Center, Utah Jazz
He is an elite defender and rebounder and with Gordon Hayward gone he should get more shots this season. He shoots a high percentage and he was tied for fourth in the league in double-doubles (58) with Hassan Whiteside. He led the league in blocks (2.6) and was fourth in the league in rebounding with 12.8. Gobert is an underappreciated fantasy player and I would love to get him in the late second round of fantasy drafts this year. He's boring but he's consistent and that is what you want with your first couple of picks.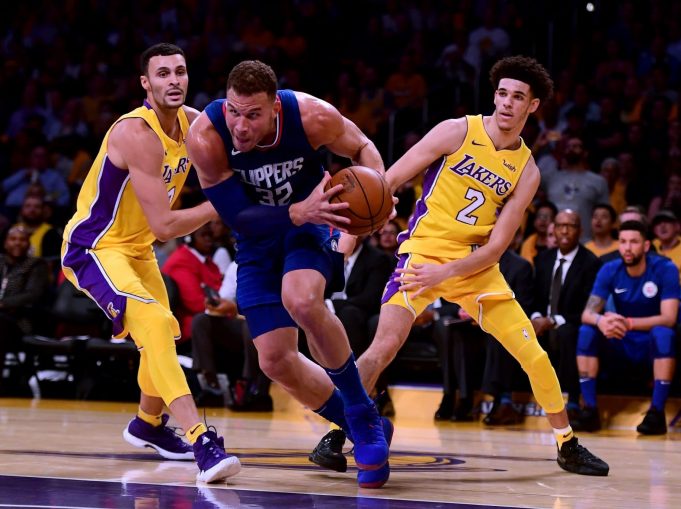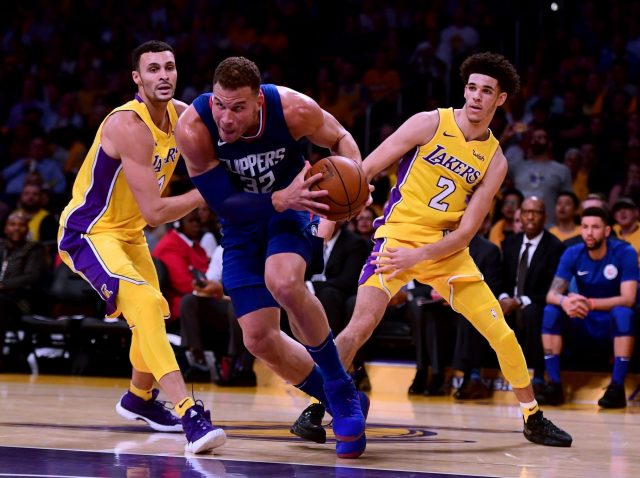 13. Blake Griffin, Power Forward, Los Angeles Clippers
Blake Griffin will be a point forward this season and bring the ball up court for the Clippers. He is also on a relatively short list of power forwards, one that includes Karl Malone, Larry Bird and Draymond Green, who have recorded an assist percentage of at least 24.0 in a single season. Now he has the ball in his hands and I wouldn't be surprised if he averaged a career high in assist. Griffin has averaged 21 points, 9.5 rebounds, six assists per 36 minutes without Paul on the floor.
Blake is my pick to win MVP this season. I am higher on him then most but his numbers speak for themselves. I am predicting 25 points, seven rebounds and seven assist a game this year. Blake will finish inside the top 15 easily this season if he stays healthy. If you don't have him on your team this year, go out and get him right away.
12 .Nikola Jokic, Center, Denver Nuggets
Jokic came out of nowhere last season but he is no fluke. Last season he averaged 16 points, 10 rebounds and five assist a game. He can do anything on the court and will be an NBA superstar within the next three seasons. He's only 22 and his coach may keep his minutes down and not run him into the ground, that is his only downside. If he can get around 30 minutes a night, he will be a mini Demarcus Cousins. Jokic is the perfect pick in the second round and since with his slow start to the season, his owner may be panicking. GO out and trade for him now.
11. John Wall, Point Guard, Washington Wizards
John Wall put up career numbers across the board last season. He put up career numbers in points (23), assist (10.7), steals (2), field goal percentage (45), and free throw attempts per game (6.8). The only reason why he isn't in the top 10 is he's not an elite shooter. He's the second best non fantasy point guard behind Russell Westbrook because he is an elite defender and may be the fastest player in basketball.
I would have no problem drafting him over Step Curry, but he is limited to when it comes to scoring. Wall is for real and should be drafted at the end of the first round and start of the second.