Despite much talk and being frequently mentioned in the rumor mill, the New York Knicks flunked out and remain unchanged heading into the back end of the year.
A
fter entering the NBA All-Star break with a record of 23 wins and 34 losses and representing, arguably, the biggest disappointment of the NBA this season, it was expected that the Knicks would shop their players and potentially make a few moves.
Here's a breakdown of what did and, of course, didn't happen: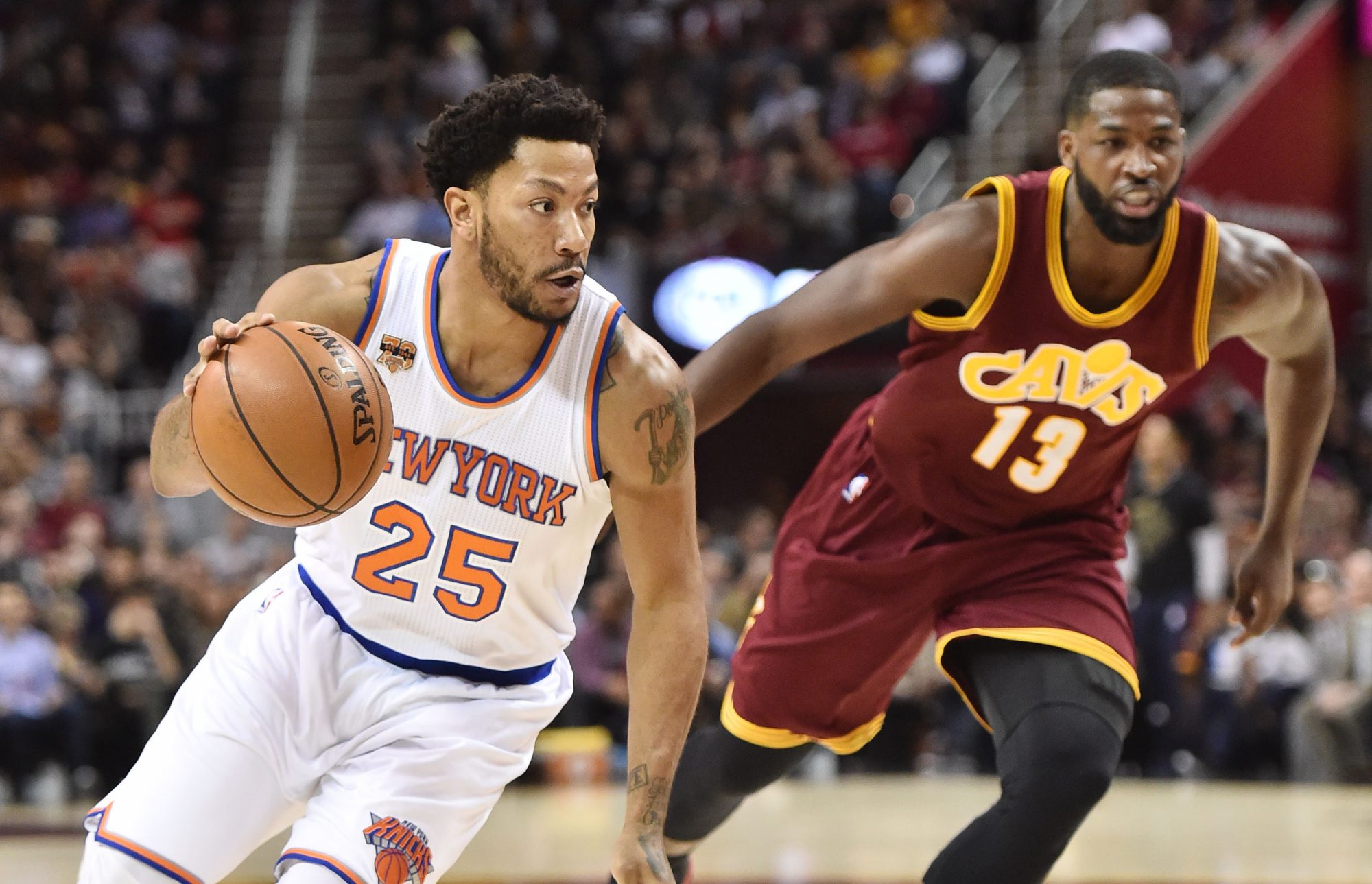 Derrick Rose
Derrick Rose was rumored to be on the trading block in the days before New York's final game before the break — Feb. 15 — which was nine days ago. Following being made available RealGM reported that no less than five scouts were in attendance that night and that Rose was a target of multiple teams.
Talks settled over the weekend but reignited Sunday night following the NBA All-Star game and it was made public that the Knicks and Minnesota Timberwolves were in discussions about a potential Derrick Rose for Ricky Rubio swap.
Monday was quiet during the day but the reports began to break out again late that night. Brian Windhorst of ESPN stated that the Knicks and Wolves were in active discussions and that Phil Jackson was pushing to pair Rose with either Joakim Noah or Lance Thomas which would have been a 'salary dump'.
Windhorst also reported that the Detroit Pistons could have become a third team involved as they were said to be shopping guard Reggie Jackson. The insider said that it would be Rubio to Detroit, Rose to Minnesota and Jackson to New York as the Timberwolves were said to not have been high on the former second round pick.
Once again, talks simmered down during the day on Tuesday and heated up again come nighttime. Adrian Wojnarowski of The Vertical reported on his live podcast that the Knicks were not 'concerned' about their return for Rose but would rather just move him along. Subsequently, on Wednesday night, Wojnarowski stated that Derrick Rose trade talks were non-existent due to the fact that Tuesday's leak meant that the Knicks chances of obtaining a decent return for Rose were diminished.
However, hope was reinstalled as Ian Begley of ESPN New York reported that talks with Minnesota continued and progressed throughout Wednesday and that it would be shocking if a deal wasn't done. Following Begley's report nothing much changed, Adrian Wojnarowski reported that Rose was a prime target of the Wolves and vice versa in regard to Rubio.
Ian Begley kept fans updated throughout the day, reiterating that the Knicks wanted a second piece in return for Rose, not just Rubio, which proved to be New York's stumbling block.
However, despite nothing changing and talks seemingly continuing and progressing, Shams Charania of The Vertical tweeted, just twenty minutes prior to the deadline, that Rose-Rubio talks had stalled significantly and that a deal wasn't likely to be reached prior to the deadline.
Unfortunately, he was correct. Four days of communications and discussions with Minnesota resulted in fresh air, a swing and a miss. To make matters worse and to seemingly rub it in that little bit more, Ian Begley on ESPN radio said that the Knicks did eventually accept one of the Timberwolves' offers, but it was after the 3 p.m. deadline.
Despite chaos, rumors and reports, nothing eventuated from the talk and Derrick Rose is still a New York Knick.