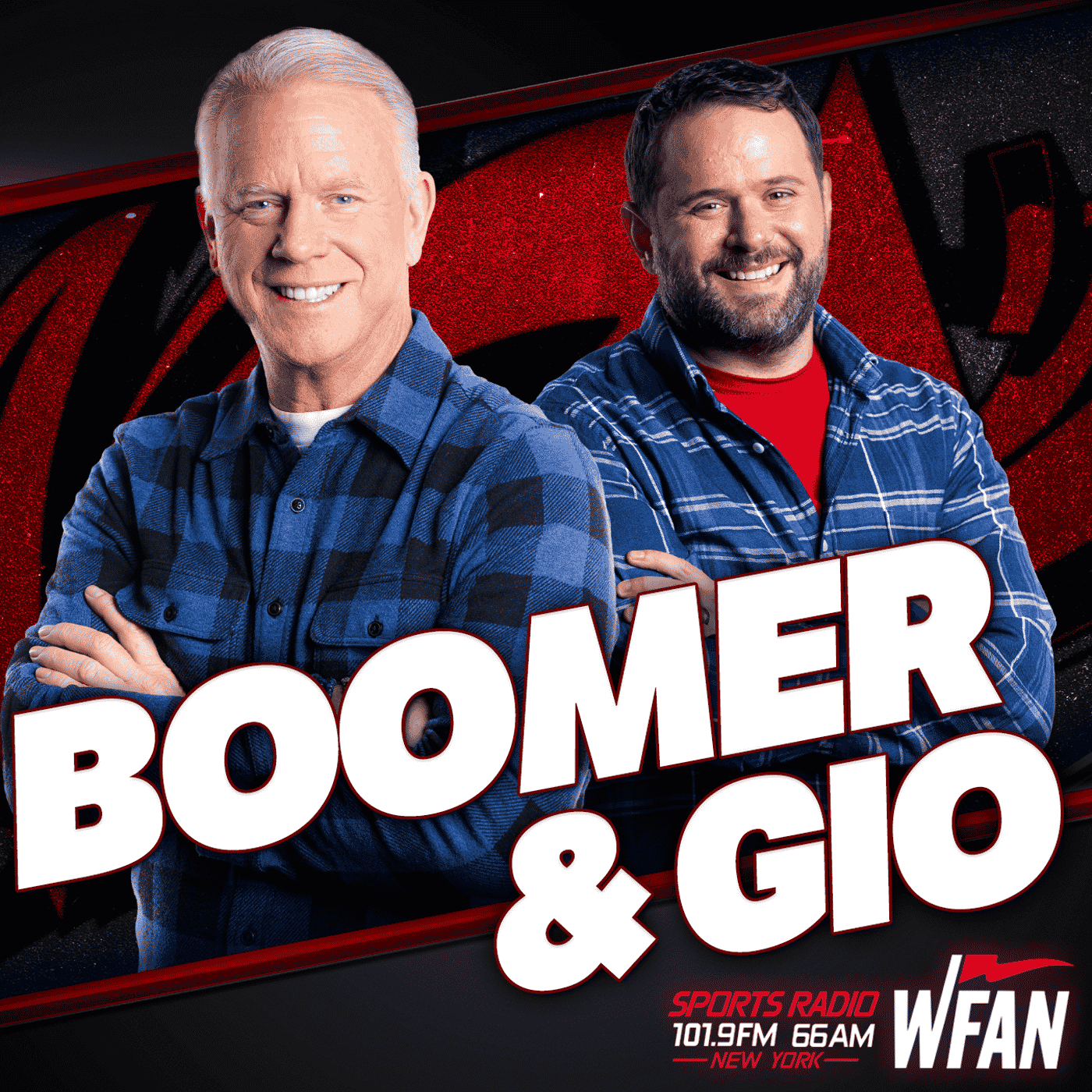 The WFAN morning show had a volatile — and impactful — final hour on Tuesday.
Gregg Giannotti ripped into two callers for insensitive remarks. He swore on air when responding to misogynistic comments by the first caller, then lambasted the second for trivializing mental health issues in a personal rant where he revealed his own struggles — and then appeared to take a shot at partner Boomer Esiason at the end.
After a caller suggested Giannotti acted like a woman with his behavior — Giannotti's profane rebuttal forced WFAN to dump the audio — the program received a call from "Bill in Connecticut."
Mr. Connecticut said Giannotti was "soft" and his content style resembles "Housewives shows." He then made strange comments about Giannotti's high school sports career, referenced his injury playing for WFAN's softball team and referenced an on-air incident that Giannotti said was the result of a "legitimate anxiety attack"
Mr. Connecticut then told Giannotti, regarding the anxiety attack, that "you've just got to suck it up."
Giannotti did not take that well. His ensuing rant in full:
Oh, my God. Are you serious, Bill? You've got to suck it up? Do you know how many people have killed themselves because they were told to suck up their mental illness? Seriously. You know how many people? That's the most insulting thing I've heard all the time. I've gone to therapy, I'm on two different medications, I'm trying my best to get through the things I have wrong with me. And you're telling me to suck it up?
I mean, this is why you get a lot of people who go through real trauma, who are out in wars and come back here and kill themselves, because they were told to suck it up. Because of guys like you. Bill in Connecticut. Because I'm soft because I had a panic attack. That's a real thing, man. It's a real thing. If you don't want to believe it, then quite frankly you're not smart enough or intelligent enough to understand it.
I mean, you're soft because you had a panic attack. That's what I heard. I mean, we have got the most idiotic, neanderthal callers out there. This is not 1945 any more, man. Women are equal and people have mental illness. Anybody else want to bring on something else? Anybody want to call up and knock some Black people while we're at it? Let's do that. Hispanics? So we've already taken on women and people with mental illness. What about little people? Want to take them on too, today? What are we doing?
You're soft because you had a panic attack. It's 2023, man. And that's not going to hurt me anymore. it's not. Tell that to guys like Kevin Love, in the NBA, suffers from anxiety. He doesn't get hurt, he's not soft, he plays professional sports. Does that live up to your standard, Bill in Connecticut? He's got anxiety. Is that OK? Is that OK? There are people who have fought in wars and come back, way tougher than I'll ever be, and have anxiety. Are they soft? Or are you a dick? You're a dick. We're not soft. Got it?
Those of us who admit we've got issues, whether they be depression or anxiety, and deal with it in our lives to get to be in a better place, are not soft. You, my friend, you're the soft one. You are the idiot and you are the dick. Get that through your head. The last thing that people are that confront to their mental issues to have a better life for them and their families is soft. That's the last effing thing. I'm of the old school. No, you're not. You're an idiot. You're an idiot who hasn't developed.
Don't give me that crap. Don't ever bring that crap in here again. You're soft if you're mentally ill or have anxiety. I swear to God, if you were in front of me now I'd show you what soft is.
It was powerful. Giannotti banged the table several times and took his microphone off at the end so he would not swear again. His colleagues were visibly unsure what to do, taking a second before heading into a live read and commercial break. And Esiason walked off the set, which prompted Giannotti to say, "Well he can't handle it either. Quite frankly, he doesn't understand mental illness to save his life. That's a big problem. A big problem."
From the swearing to Giannotti's poignant words to what could be perceived as threats toward callers — he said something about a fist down the throat of the first caller — to whatever tension may exist with Esiason, there is a lot to unpack. It will be interesting to see how the show addresses things Wednesday, if at all. But kudos to Giannotti for being so open and raw about an important issue.
MORE ON ESNY:
• Aaron Boone told Yankees they 'gotta have some balls'
• Who is winning Yankees' left field battle?
• Jets have had 'discussions' with Packers' Aaron Rodgers
• Knicks' Immanuel Quickley is budding star, regardless of honors
• 'Mike and the Mad Dog' were always destined to break up?
James Kratch can be reached at [email protected]. Follow him on Twitter @jameskratch.