It will take a team effort if the New York Giants are going to pick up their first win of the year on Sunday against the Dallas Cowboys. 

The New York Giants will look to get their first win of the year as they take on the Dallas Cowboys from AT&T Stadium on Sunday Night Football.
It's not a must-win game, but it's pretty close to it as the loser will be in the cellar of the NFC East with a tough schedule ahead of them.
If the Giants are going to win they will need their star players such as Eli Manning, Odell Beckham Jr., Saquon Barkley and Landon Collins to have big games. But it will take a total team effort to get the win and a few players, in particular, will need to step up on Sunday.
Here are the X-Factors for the Giants when they take on the Cowboys:
Ereck Flowers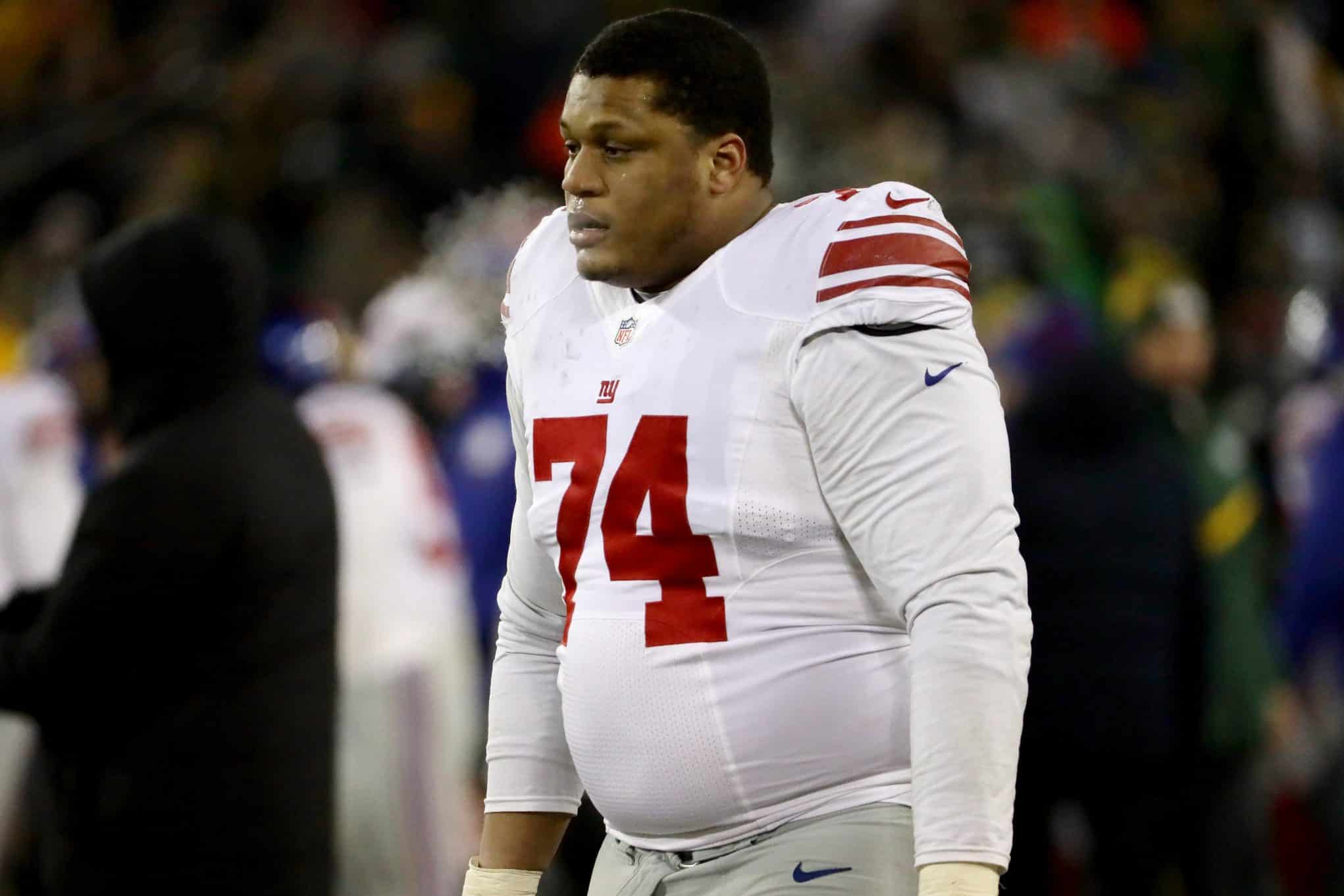 The Giants were hopeful that moving Ereck Flowers from left tackle to right tackle would have a positive impact. But his first game at right tackle against the Jaguars was disastrous.
He was called for a penalty on two of the Giants first three offensive plays. The first penalty was a tripping penalty that negated a six-yard completion to Beckham, the second was a holding penalty that negated a 34-yard completion to Evan Engram. Flowers was also whipped on several plays by the Jaguars defensive front seven.
This week the Cowboys will likely line up their best pass rusher defensive end DeMarcus Lawrence on Flowers side to get pressure on Manning. Lawrence had a sack and a half in last season's meeting in Dallas.
There's a saying that you're only as good as your weakest link, so the Giants need Flowers must do a better job in his pass protection and run blocking and stop making costly penalties. If he plays the way he did last week the Giants are in trouble.
2. Evan Engram
Engram has the capability of being a superstar in the NFL, but his drops and poorly blocking are holding him back. He doesn't have to be a great blocker that Mark Bavaro was, but the Giants need for him to keep his man in front of him and not whiff on blocks.
The Cowboys will be without starting free safety Xavier Woods, so expect the Giants to take advantage of this and look to feature Engram. He'll get more than the five targets he got last week; he just needs to make sure he doesn't have any more drops. If he's able to hold onto the ball, he'll have a big game on Sunday.
3. Kareem Martin, Lorenzo Carter and Connor Barwin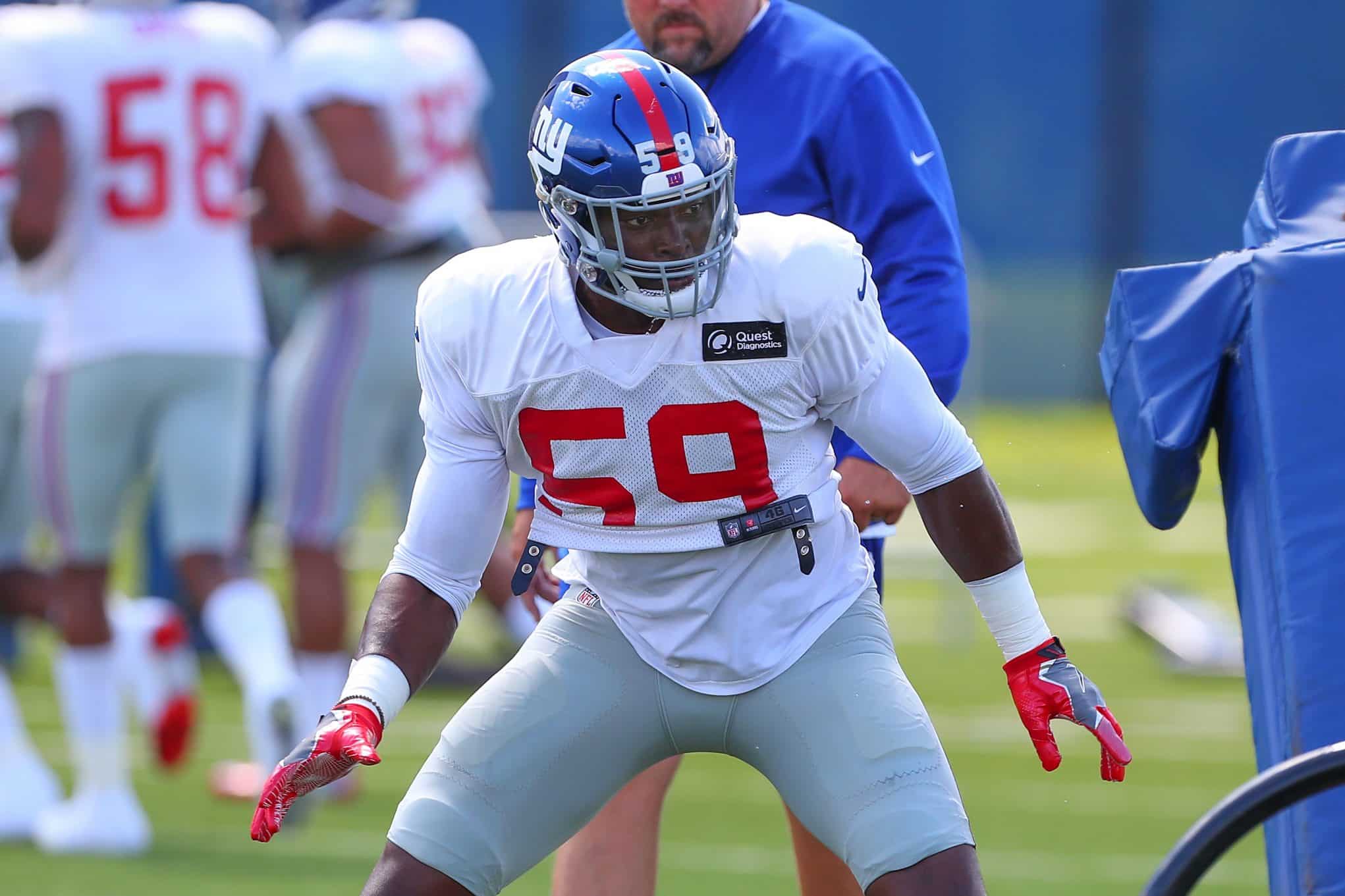 The Giants will once again be without their best pass rusher Olivier Vernon as he continues to deal with his high ankle sprain. So it will be up to the other outside linebackers, Kareem Martin and Lorenzo Carter and Connor Barwin, who will split time in Vernon's place, to generate a pass rush off the edge.
Getting a pass rush off the edge won't be easy considering the Cowboys have one of the best left tackles in football in Tyron Smith.
Not only do the outside linebackers need to get pressure on quarterback Dak Prescott, but they also need to contain him in the pocket and prevent him from scrambling for first downs.
There are only two ways the Cowboys offense can hurt the Giants defense and that's running the ball with Ezekiel Elliott and Prescott running for first downs. If the New York Giants can keep Dak Prescott in the pocket they stand a good chance of picking up their first win of the season.