Before the 2017 season gets underway for the New York Jets, it's time to predict all the bold things that could possibly happen this year.
Everyone seems to be doing 25 bold predictions—at most. But Elite Sports NY always goes 110 percent, so we're doing 30 bold predictions for the 2017 season.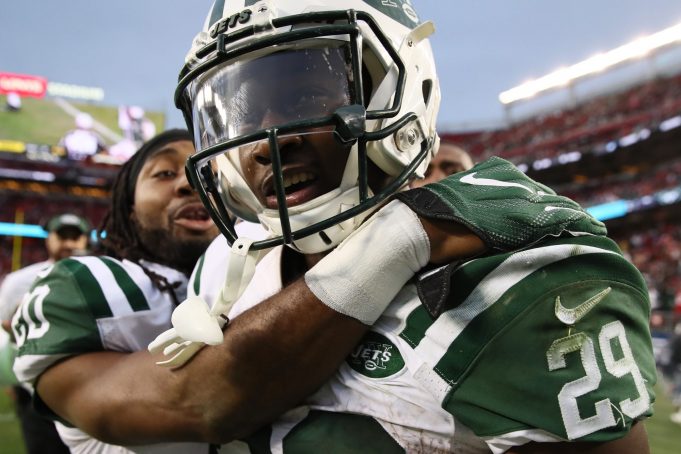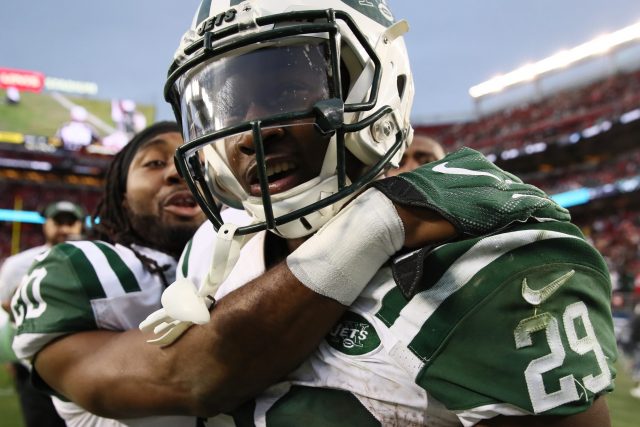 30. Bilal Powell will set a new career high in every major statistical category.
Let's start off this list with a BANG. Powell is going to get the rock early and often this season. Expect a new career high in attempts (176), yards (722), touchdowns (four), receptions (58), and receiving yards (388).
29. Austin Seferian-Jenkins will out-produce all Jets tight ends from 2016—combined.
If that was hard to understand, let me rephrase. Last season, Jets tight ends had 20 receptions for 193 yards and no touchdowns. None. Sefarian-Jenkins, on his own, will beat those numbers this season. If that's not bold, I don't know what is.
28. Despite having a more talented team this season, the Jets will have a worse record than they did in 2016.
I agree with the majority of pundits that the Jets have a better team this season, but alas, it won't make a difference in terms of record. The Jets will finish with less than five wins in 2017.
27. The Jets will finish with over 10 different starting offensive line combinations.
While they've got a phenomenal pair of guards in Brian Winters and James Carpenter, the other 60 percent of the offensive line is pretty awful. Due to the poor play and the inevitable injuries, the Jets will have to play musical chairs up front.
26. 15 different players will have a reception this season for the Jets.
Speaking of musical chairs, the Jets will use a ton of different weapons at the wide receiver position. Don't forget the new impact of the tight ends in this John Morton offense, either. With that being said, the Jets are going to spread the rock because they don't have any superstars on offense.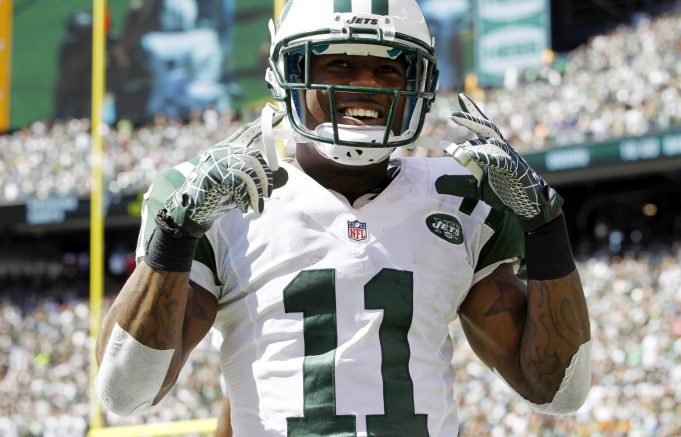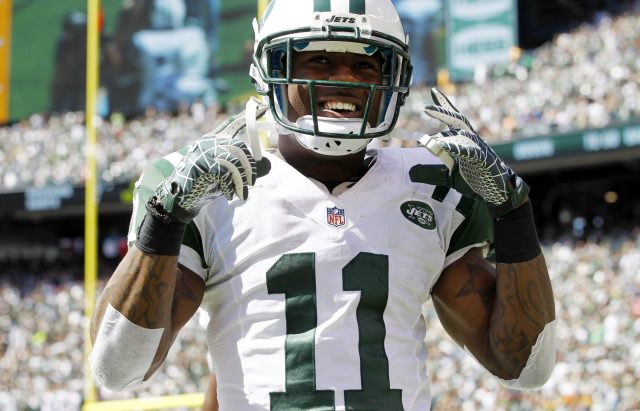 25. Jeremy Kerley won't call a fair catch on every punt.
Now this is BOLD. I honestly can't say how much I believe this one, but I'll leave it here. In all seriousness though, in his seven seasons in the league, Kerley has returned one punt for a touchdown. That came back in 2012. He'll double his career return touchdowns this season. You're welcome.
24. The Jets terrible pattern of second round pick drafting ends with Marcus Maye.
While taking two safeties back-to-back picks with their first two picks seemed like a strange strategy at the time, it's making a ton of sense from what we've seen in the OTAs and training camp. Maye Day will finally break the streak of terrible drafting for the Jets in that second round.
23. Addition by subtraction will help Jets D.
With the loss of Sheldon Richardson, the Jets dynamic duo of Leonard Williams and Muhammad Wilkerson will actually excel. I predict double-digit sack totals for both players. Now the coaches won't have to lose brain cells trying to figure out how to get all three on the field at the same time.
22. Jets fans will adopt the paper bags over their heads.
Although I don't know why you would. Here's the strategy for 2017 Jets fans: You go into every game day cheering your ass off for a win. But when they inevitably lose a slew of those games, the loss will be a little easier to swallow because we can all see the light at the end of the tunnel.
21. LOCK IT IN. The Jets will finish with a top-three pick.
Oh, it's happening. I refuse to believe the Jets are going to royally screw up the 2018 NFL Draft for themselves. They're going to show progress and development and lose. Like a lot of games, so much so that they're forced to make a drastic change.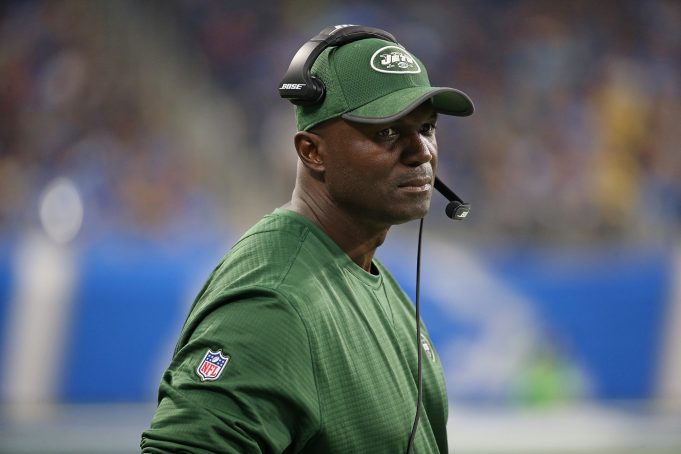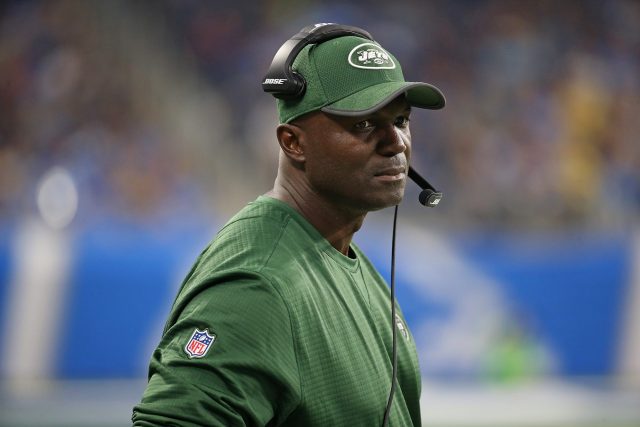 20. Todd Bowles is gone like the wind.
This is an impossible situation for the head coach. While there's no playoff mandate, there seems to be this pressure from the front office that he better not lose this locker room and show some wherewithal. Management did him no favors and he is set up to fail. Inevitably he will, which the Jets will use as a scapegoat to drop their head coach.
19. Dylan Donahue continues mid-round pick LB success.
Over the last several years the Jets have invested a mid-round pick in their outside linebacking corps. Donahue will have at least four sacks this season and show potential to be the future at the position.
Demario went on vacation to Cleveland for a year and then came back home, taking the Hitman's old job. Now he's going to do it better than the elder statesmen did. Davis is going to a much-needed speed to the defense and bring some veteran savvy as well.
He's got a really strong leg and could even test his career long make (60 yards) this season. Last year his 75% was a career low, with the Jets he's going to be their main source of offense, let's be serious. How else are the Jets going to score? I need to see it to believe it.
16. Bryce Petty proves that he's…a backup quarterback.
Sorry Petty fans, but I just don't see it. Look, there's no shame in being a backup quarterback in this league. And to be fair, Petty is probably the only QB currently on the roster who will be here long-term.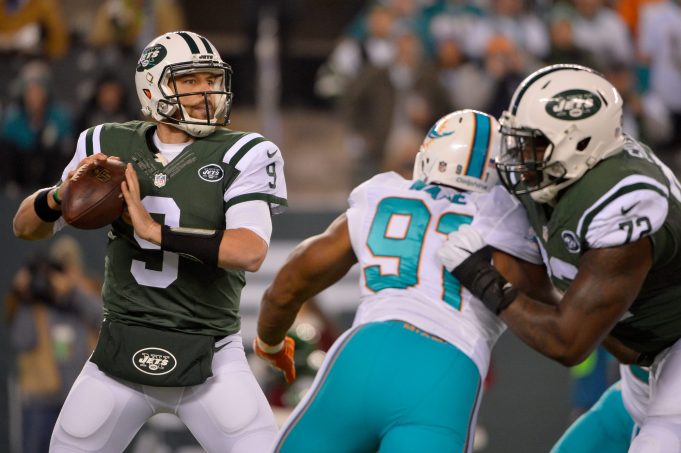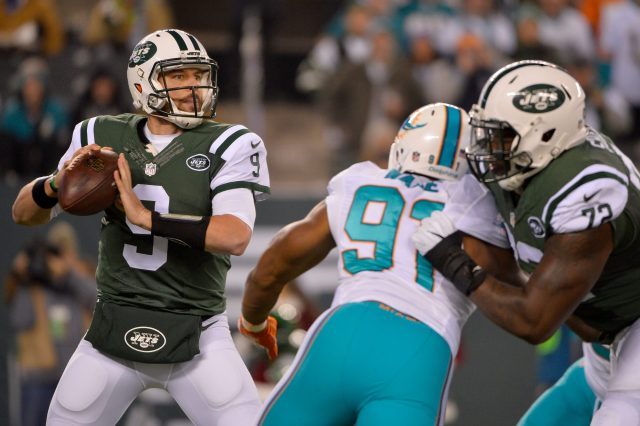 15. The Jets' only real chance at victories this season comes against division opponents.
To clarify, I'm not talking about the New England Patriots. Who knows what the Miami Dolphins will be with Jay Cutler at the helm. Meanwhile, the Buffalo Bills are also flirting with the tanking narrative. The Jets schedule is tough overall and divisional games are the only ones where you throw the records out the door.
14. Over 50 percent of this roster will not be on the 2018 roster.
There's going to be a ton of turnover and this season is about progress and development. Who are you going to keep moving forward? Who are you going to dump? Expect more mass turnover this offseason.
13. Charone Peake will be the best seventh-round pick in Jets' history.
Everyone knows that I'm very confident in Peake's ability. In modern history, the Jets have typically sucked at drafting guys in premium rounds, let alone late. Peake is going to change that narrative, at least for the seventh round. Expect career highs in all metrics.
12. Jets squeak into the top 10 in rushing this season.
Believe it or not, they were the 11th best rushing team last season. I think they can get over the edge with Powell, a healthy Matt Forte, and Elijah McGuire, the team's new secret weapon.
11. Expect some trade action during the season.
Forte could possibly find himself on the block or perhaps another veteran that ends up playing well and the Jets can get a return. The Jets need as much capital as possible going into 2018. So the Jets need to explore every option because clearly, 2017 isn't a priority for the team.
10. The ESNY Store will sell out of '#SuckForSam' shirts.
Shameless promotion? Sure. Legitimate bold prediction? Absolutely.
Make no bones about it, the Jets are going to do everything in their power to be first in line to pick whatever quarterback tickles their fancy next year.
9. The Jets will hold sole possession of first place at one point during this season.
It seems like their best chance is after Week 1, with the Patriots losing and the Jets beating a middling Buffalo team. But apparently, the Bills have the second-highest spread of the week. That makes sense. But this should be something you put on your refrigerator or answer at trivia night at the pub.
8. Jets are actually competitive this year.
While I have no idea how they're going to do on offense, the defense is much improved (if healthy). This defense will keep the Jets in 85 percent of the games this season. It won't be enough to win, but if the offense can do anything, at least it'll be more entertaining than last season.
7. Jamal Adams leads the team in several key categories.
There are several bold predictions on the Jets' first round pick and for good reason. Adams will lead the team in tackles and interceptions. More importantly, he'll keep the team together despite all the losing. Bonus bold prediction: Adams has a chance to potentially crack the Pro Bowl roster.
6. Kony Ealy becomes Jets best edge rusher since John Abraham.
Before you lose your minds, think about it. How high is that bar, really? The Jets haven't had any edge presence since Abraham was in his prime. The Aaron Maybin experiment doesn't count a couple years ago. The weird Calvin Pace double-digit sack season doesn't count either. Ealy can bring some dynamic flair to this defense.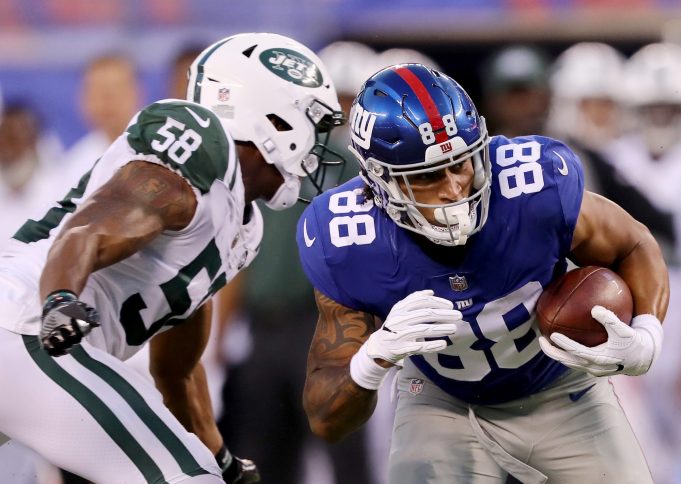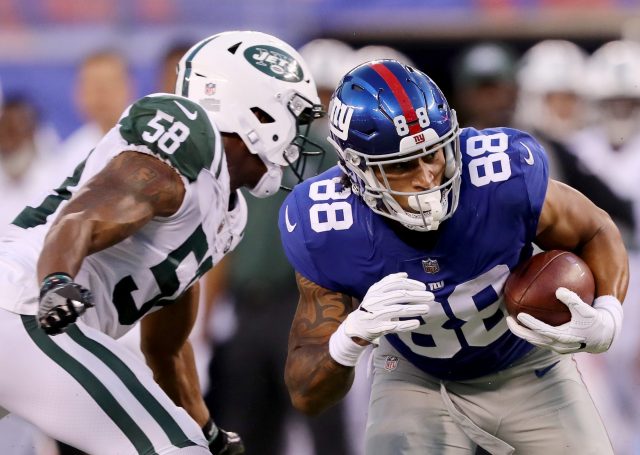 5. Darron Lee finally takes that leap forward.
I'm not projecting Lee reaching superstar status, BUT, I think he realizes his potential and he becomes an impact player on this defense. If he does that, then the Jets will be in really good shape with Williams, Lee and Adams the future at each level of the D.
4. Jets will have a top 15 in defense
Last season the Jets were a bottom-five defense. This would be a huge ask, especially with how much time the defense could be on the field this season. But I'll ride with the talent and a head coach in Todd Bowles with his back against the wall.
3. Jamal Adams wins Defensive Rookie of the Year.
This was the best pick of the 2017 NFL Draft and Adams is going to prove it. He's got all the intangibles and he's going to be the perfect blend of a ballhawk and a hammer. At the end of the year Adams will have stat sheet-stuffing numbers that would make momma proud.
2. Leonard Williams will win Defensive Player of the Year in 2017.
Perhaps the third year will be the charm for Jets superstar Leonard Williams. Expect double-digit sacks and a lot of big plays from the USC alum. Yes, I predict two Jets will bring home the bacon in terms of NFL recognition. While the season overall may be awful record wise, it'll sure have its moments.
1. Christian Hackenberg will have more TDs than INTs in 2017.
Yes this may sound crazy, but I think that Hackenberg, despite his preseason struggles will actually have a solid/fair season in green and white. It'll be the first regular season action of his career. He won't be the only quarterback that plays this season, but he will perform the best out of the triplets.
Listen to "The Jets Zone: Week 1 Preview (Jets at Bills)" on Spreaker.