Bilal Powell had a career day last Sunday, but it was no fluke, as he has been successful when given the chance by the New York Jets throughout his career.
Bilal Powell is coming off of a career day in San Francisco. Accounting for 179 yards from scrimmage and two touchdowns, Powell was extremely productive this past Sunday and a major factor in the come from behind victory against the 49ers.
With Matt Forte exiting Sunday's matchup early in the first quarter due to a knee injury, Powell took on the role of the work horse, carrying the ball 29 times. After losing looks to even C.J. Spiller in previous weeks, Powell sent a message to the New York Jets staff, give me the spotlight and I'm going to shine.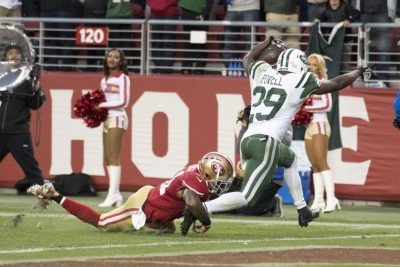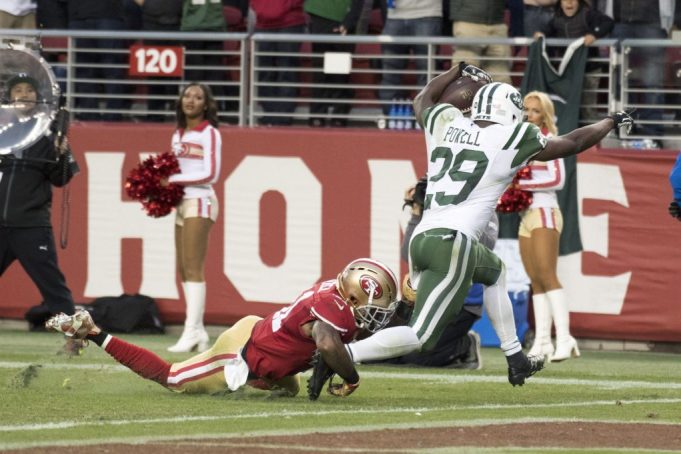 Before the Jets drafted Bilal Powell in the fourth round of the 2011 NFL draft, he was shining as the running back for Louisville. After failing to register even a single game with 15 or more carries in his freshman and sophomore seasons, Powell had 13 games with 15 or more carries in his final two years at Louisville.
In those 13 games, Powell ran for nearly 1,600 yards (which was good for an average of 122.8 yards per game) with 14 touchdowns. When taking less than 15 carries, Powell averaged 32.3 yards per game. When given the carries, Powell was a star in college.
It wasn't only in college where Powell embraced the bell cow role.
Although the sample size is limited, Bilal Powell has no issue with an expanded role for the Jets, and his numbers back that up.
Including Sunday, Powell has played in four games for the New York Jets where he carried the ball 15 times or more. In those four games where Powell was the lead back, he was immensely successful, averaging 112 yards and scoring three touchdowns.
There is little reason to believe that Powell wouldn't be able to shine full time, as the numbers all the way back to college back that up. Bilal Powell has been everything the Jets have asked out of him and more. Number 29 has averaged 4.3 yards per carry over the course of his career.
Powell, however, is hardly a one-trick pony. He has also tallied 154 catches out of the backfield in 71 games that only included 17 starts. Just turning 28 years old, Powell's time to shine may just be right now.
With his second knee injury in as many years, Matt Forte isn't getting any younger. At 31 years old, Forte still has tread on the tires, but the Jets should consider Forte to play the complimentary back to Bilal Powell next season.
Powell has yet in his Jets career to be given the opportunity to be the lead back. If he continues to shine in Forte's absence, he may just force the Jets hand in the matter.