The 2016 offseason was an offley expensive, yet successful free agency for the New York Giants, but how did their signings rank in regards to their impact on the 2016 season?
The 2015 NFL season was one to forget for the New York Giants, on the defensive end especially. Surrendering 420.3 points per game, the Giants' defense was its biggest liability ranking as the league's worst; a big part of that was talent yes, but also injuries. With defensive ends Jason Pierre-Paul and Robert Ayers missing eight and four games each, as well as cornerback Prince Amukamara and middle linebacker Jon Beason missing five and 11 games of their own, the Giants' defensive unit was plagued by injuries all year long. However, after missing the playoffs for a fourth consecutive season, the Giants went into the offseason with intentions of bringing in some big time help on that end of the ball.
With nearly $60 million in cap space, the Giants had an overwhelming amount of cash to throw at impending free agents.
They used the majority of that money on four players, who all played a big part their lethal and improved defensive attack in 2016. However, how did they rank, in regards to their impact?
4) Keenan Robinson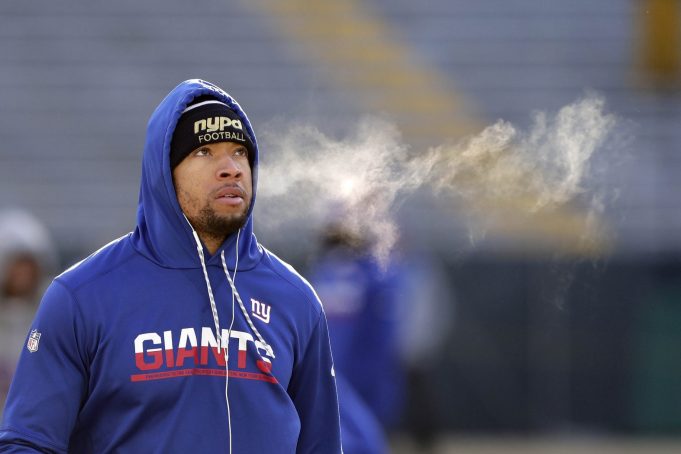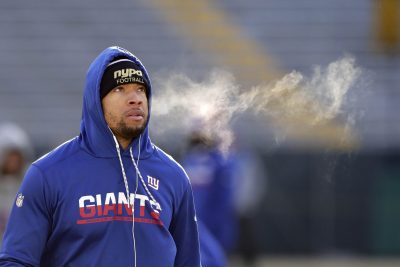 The Giants inked former Washington Redskins' linebacker Keenan Robinson to a one year, $2.6 million dollar deal. After a brief three years in the nation's capital, the Giants envisioned Robinson coming in and making an impact on their linebacker corp. A big part of their belief in Robinson was generated by his highly successful 2014 campaign. Finishing the year with a combined 109 tackles, Robinson led the Redskins in total tackles for the 2014 season. As a result of his success in the past, the Giants felt Robinson could come in and provide some depth and impact at linebacker – which he did.
Despite starting only six games, Robinson did something which he had never done over the course of his career – play in every game. By not missing a game throughout the duration of the regular season, Robinson was able to make an impact on the Giants' defensive attack. While he didn't have a consistent starter's role, Robinson made an impact finishing the year with a combined 83 tackles. By being a force on the defensive end, Robinson helped convince the Giants to pursue resigning him in the offseason.
Based on his 2016 play as both a starter and reserve, the Giants resigned Robinson to a one year, $4 million dollar deal, keeping the linebacker in the big apple for the upcoming 2017 season.
3) Olivier Vernon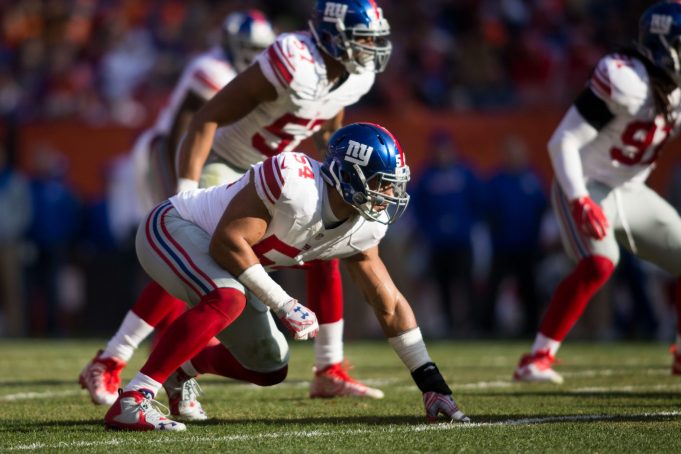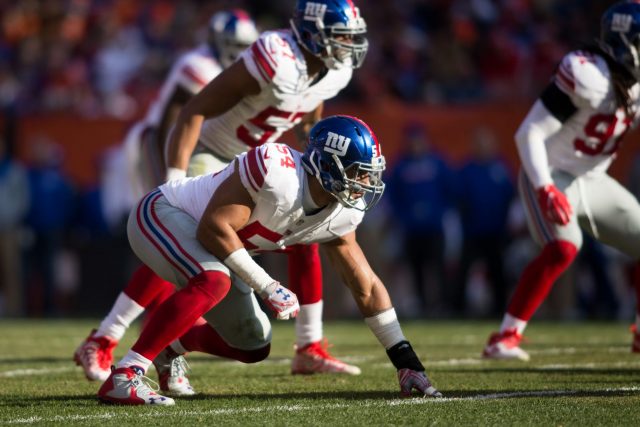 The Giants were one of few teams who didn't waste any time dishing out big money contracts in free agency – one move in particular though, stood out more than others. Inking Miami Dolphins' defensive end Olivier Vernon to a five year, $85 million dollar deal, the Giants showed a willingness to spend big on their defensive line. However, many doubted how big an impact Vernon would have. Vernon though, proved many wrong and the Giants right with his 2016 play.
Standing at 6'2" and a quick, athletic 275 pounds, Vernon came in and gave the Giants and explosive edge rushing presence. Despite finishing the year with just 8.5 sacks, Vernon also contributed a combined 63 tackles, and was great against the run. Vernon was also one of only four defensive lineman who finished the year with 80 or more pressures. His instant and electric impact on the Giants' defensive line was a key facet to their 2016 success on that end of the ball.
In addition to Vernon though, the Giants' defense also got a boost from a "jackrabbit" in their secondary.
2) Janoris Jenkins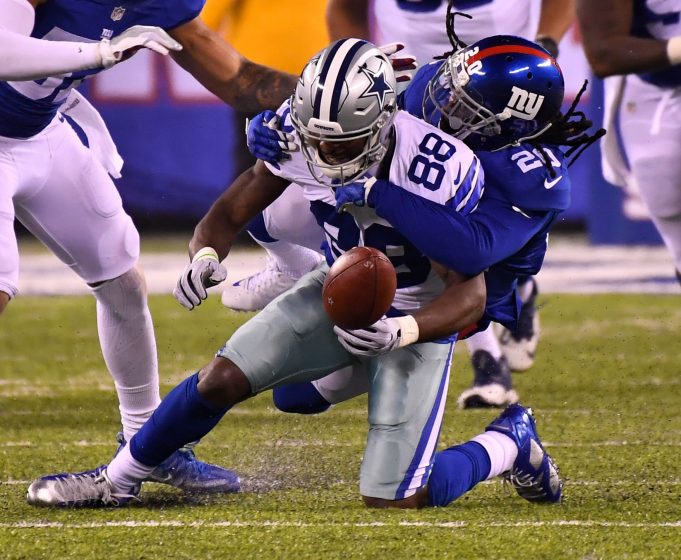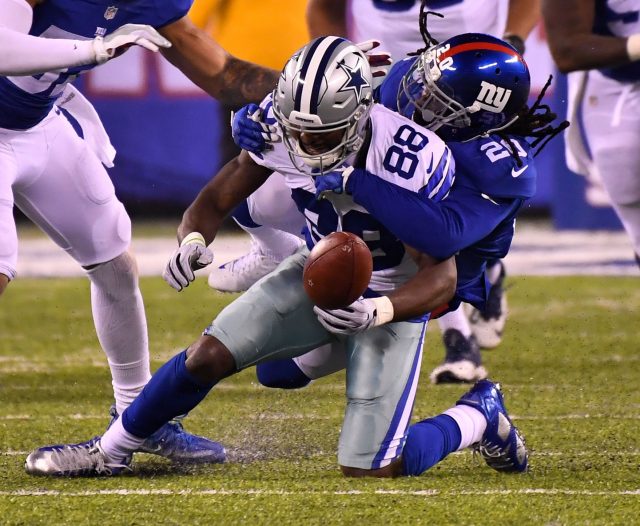 In addition to inking Vernon, the Giants and Los Angeles Rams cornerback agreed to terms on a five year, $62.5 million dollar deal. "Jackrabbit" Jenkins came to New York as an established corner who could wreck havoc in any secondary. However, last year Jenkins was more than advertised for the Giants.
While he did record just three interceptions, Jenkins made his mark in one on one coverage, against some of the best receivers in the NFL. Jenkins did so throughout the league, but most notably, within his won division.
Despite the league's notion of Dallas Cowboys wideout Dez Bryant being an incredibly hard cover, Jenkins held him to a combined two receptions for a total 18 yards in their two matchups. Jenkins also forced Bryant to fumble in the Cowboys' final drive versus them in a Sunday night fair, helping secure the Giants' second victory versus their bitter rivals. In addition to taking Bryant out of the game though, Jenkins also contained elite wideouts outside the NFC East.
In addition to Bryant, Jenkins also held Bengals' receiver A.J. Green and Saints wideout Brandin Cooks to 68 yards a piece. Jenkins' ability to match up versus some of the league's best targets by essentially taking them out of the game were key to the dominance of the Giants' secondary; that secondary featured himself, as well as corners Dominique Rodgers-Cromartie and Eli Apple, and safety Landon Collins (who came in third for defensive player of the year). 
Jenkins did wonders for the Giants' secondary, but another free agent signee of theirs made just as big, if not more of an impact.
1) Damon Harrison
In addition to Vernon and Jenkins, the Giants also spent big bucks on Jets' tackle Damon Harrison. Inking him to a five year, $46.5 million dollar deal, the Giants added an inside presence on their defensive line – who excelled against the run; Harrison did just that and then some in 2016.
Despite not being a lethal pass rusher on the inside, Harrison was able to record a career high 2.5 sacks. However, despite that figure still not being astronomical, Harrison made his impact against the run for the Giants. Finishing the year with 86 combined tackles, Harrison led all defensive lineman in total tackles for the 2016 season. Him doing so was the biggest reason for the Giants ability to shut down the run. In fact, their defense surrendered the third fewest rushing yards in the league – an impressive feat for a line classified as one of the league's worst just a year ago.
Harrison's impact on the Giants last year and in the years to come is key to the success of their defense as a whole. One could even make the case that he's their most important player on the defensive end. By stuffing the run and helping build up the Giants' defensive line as a force to be reckoned with, Harrison has in a way, changed the identity of their front four and defense as a whole.
Based on the notion that he's arguably the best run stomper in the NFL, paired with his bargain contract, Harrison was the Giants best 2016 free agent signing.