New York Jets owner Woody Johnson spoke about the 2017 NFL Draft, the future of his organization and a much-needed youth movement.
A
nd I'm not talking about Woody Johnson's wife who he's 20 years the senior, the lovely Suzanna Ircha.
No, no, but seriously, hearing this was music to my ears. Insanity is doing the same thing over and over and expecting different results. Therefore, Woody Johnson has apparently taken the bull by the horns and is trying a new tactic.
What took so long?
The New York Jets tried and tried to throw pieces together and make it happen. They've been close:
2008: The Jets added a future Pro Football Hall of Famer in Brett Favre. They started 8-3 and looked destined for a deep playoff run before collapsing at the end.
2009: Favre retires, again, so the Jets trade up in the draft for Mark Sanchez. A terrible second half in the AFC Championship game did them in.
2010: Sanchez in year two appears to be more experienced and they get all the way back to the conference title game, but this time the Jets lay an egg in the first half and just miss an epic comeback, again falling just short.
We could throw in the 2015 season that seemed like the perfect storm. Ryan Fitzpatrick was playing the best ball of his career and several key pieces on the team played above expectations. But as most Jets fans are used too, they suffered another collapse, this time up in Orchard Park.
The front office wanted to get the band back together and put that lightning back in a bottle last season. What transpired was a disaster of epic proportions — one of the most painful seasons I've ever endured as a Jets fan, to be perfectly honest.
Entering this season, the pulse of the Jets is that this year is going to be another travesty. At least there's no chance of hope, so expectations are at an all-time low which seemingly places both head coach Todd Bowles and general manager Mike Maccagnan on the hot seat.
Wel, that was the case anyway up until Woody Johnson removed the veil of playoff mandates, instead, suggesting that he wants to see "progress."
Progress is a funny word. It's a gray term. What does it really mean?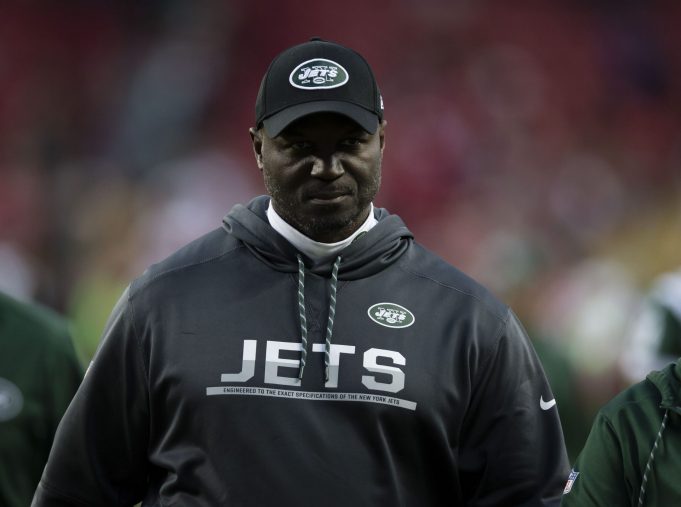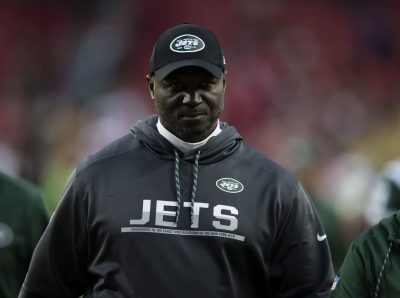 According to Webster, it means: "forward or onward movement toward a destination."
Destination? Where are the Jets going? We hope it's the Super Bowl, but we haven't been there since the late 1960s.
The recipe is changing. It seems Woody is becoming a little more lenient and patient with age. This is good news for the future of the Jets.
I saw some banter on social media that some fans are "furious" that there's no playoff mandate or expectations for wins. To be frank, any Jets fans expecting a playoff run this season are on special medication. It's just not happening and I claim to be the most optimistic Jets fan on planet Earth.
There's no greater anguish than mediocrity, especially floating between being horrible and being good. That's average. Average means average draft pick, no playoffs and angry fans.
This team is not only embracing a youth movement, but a tanking season. I don't want to see wins this season. I want to see progress.
"I think this is a direction we've never tried in the 17 years I've been associated with the Jets. We've never gone this way, said Johnson via ESPN."
The Jets have a young and intriguing receiving corps. Can they make the next step in their development?
Can some of the talented players on the roster make the leap into the blue chip category? I'm talking about Darron Lee, Jamal Adams (lofty expectations), Quincy Enunwa, Lorenzo Mauldin, Jordan Jenkins, etc.
Let's equate this to a poker game. Blue chips are the most valuable chips in the game. The more of them you have, the greater chance you have of winning the whole babushka.
The same goes for football.
The Jets made a concerted effort in this draft to get good people who play football very well. They didn't go balls to the wall simply for talent over character. I believe the glut of talent the Jets have acquired can help turn around the culture. It's been awful, seven years and no playoffs. The players have been barking at each other when success hasn't revealed itself.
The regime (Bowles, Maccagnan) in place has made mistakes: contracts, clock management, to name a few. But I think this is the right power couple to get the Jets where they want to go.