Mike Maccagnan's choices are over and done with which means we can take an early look at the 2017 New York Jets depth chart.
I
t's all over but the crying, and even still, a few New York Jets fans may have already sobbed like a baby during or after the 2017 NFL Draft.
Mike Maccagnan is still allergic to offensive linemen. He doesn't draft them. He doesn't value them. It's almost as if he hasn't witnessed what the Dallas Cowboys have done over the last half-decade in completely turning around their franchise. 
Admittedly, this class wasn't the greatest rated O-line class. We know this. Still, there were opportunities to be had, especially in the second and third rounds.
Offenses truly don't develop until the O-line is solidified. The game of football is still first won in the trenches. It's always been that way and will continue until the end of time.
In any event, talent was captured by the New York Jets over the last few days. And if the O-line situation is completely tossed out of the window, Maccagnan, on the surface, looks to have done a tremendous job.
Now, equipped with nine more pieces of talent, we can take an early look at the 2017 New York Jets depth chart. Obviously, it'll be a flawed look. Never can a real depth chart be gathered until OTAs are done and over with, but a sense of what we're dealing with can be accomplished.
We start with the offense.
An early look at the 2017 New York Jets depth chart. #NYJ pic.twitter.com/yL7rpGECAW

— Elite Sports NY (@EliteSportsNY) April 30, 2017
Offense:
QB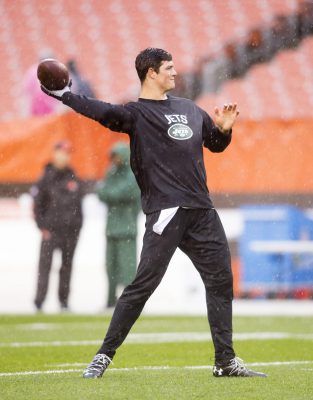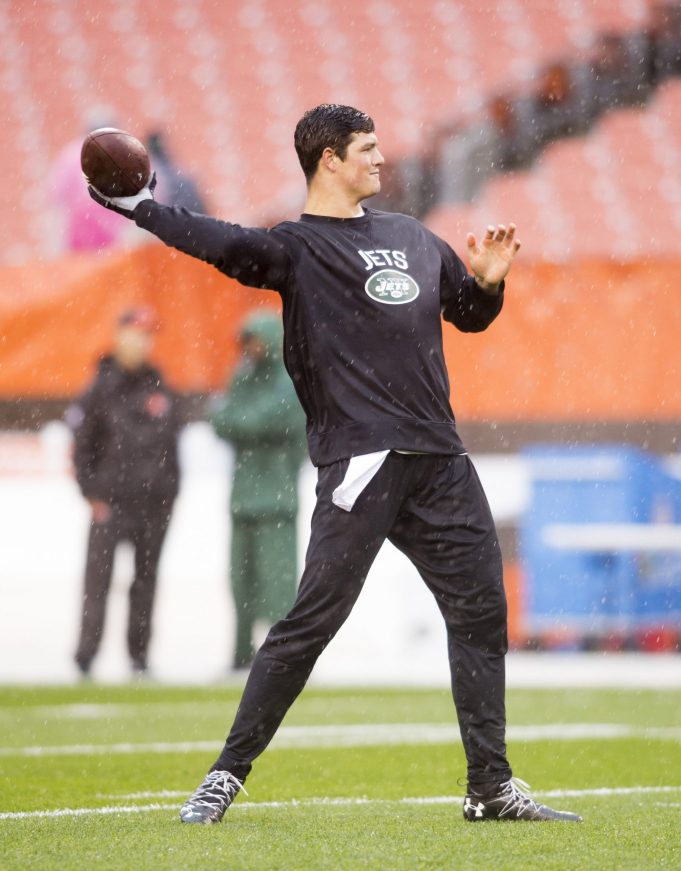 Josh McCown (SF/17)
Christian Hackenberg
Dane Evans (Tryout)
Jason Vander Laan
RB
Elijia McGuire (17/6)
FB
Anthony Firkser (UDFA)
WR
ArDarius Stewart (17/3)
Chad Hansen (17/4)
Brisly Estime (UDFA)
Gabe Marks (UDFA)
Frankie Hammond (SF/17)
Deshon Foxx (SF/17)
TE
Jordan Leggett (17/5)
Braeden Bowman
LT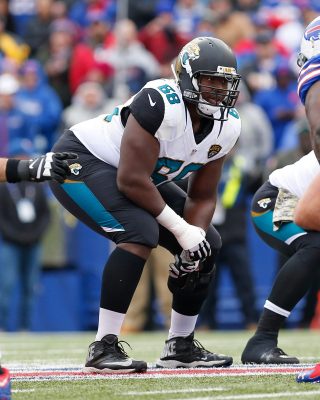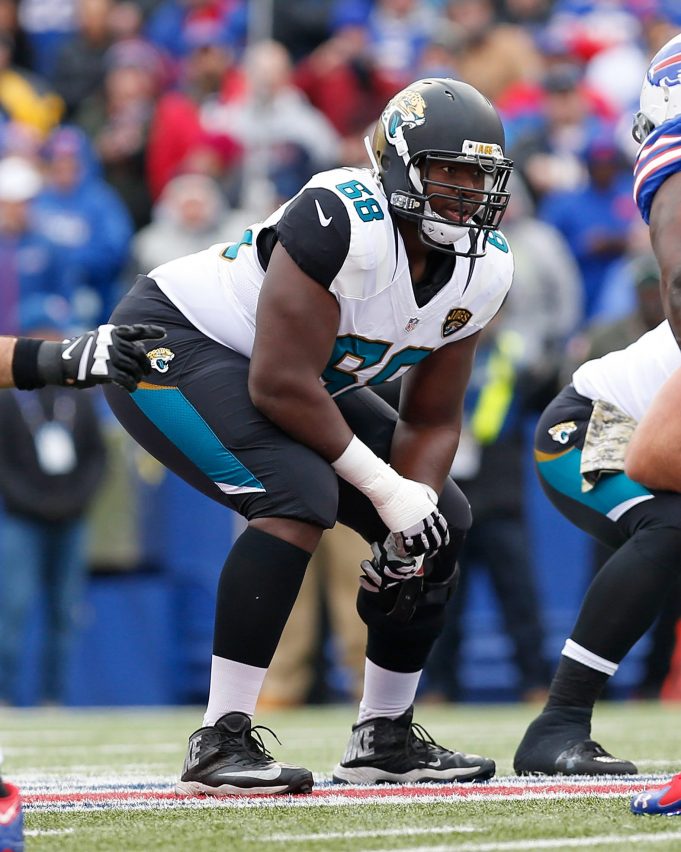 Kelvin Beachum (U/JAX)
LG
Jeff Adams (SF/17)
C
Jonotthan Harrison (SF/17)
RG
RT
Brett Qvale
Javarious Leamon (UDFA)
Quick Reaction:
It's not good. At first glance and as previously mentioned, the offensive line is awful, and this is where all offenses begin and end.
The extremely deep wide receiving group matters little thanks to the weak heavies up front. At running back, Matt Forte and Bilal Powel is more than fine. Again, though, it begins with the O-line.
Tight end will once again be an issue. It looks as though fifth-round rookie Jordan Leggett has a great opportunity to take over the starting role.
That wide receiving depth is pretty phenomenal, even with Brandon Marshall moving elsewhere within the state. Both ArDarius Stewart on the outside and pesky Chad Hansen in the slot will be welcomed additions.
What Needs to Happen:
What needs to happen for the Jets to be competitive this season is quite simple. Their offensive line needs to come together as a top-third unit in the league. Looking at not only the caliber of player along the first unit, but the overall depth, it's hard to think that will happen (despite any real development during the summer).
Moreover, either Christian Hackenberg or Bryce Petty need to come into his own.
Those are the two important aspects to this offense in terms of legitimacy in 2017.
Defense:
NT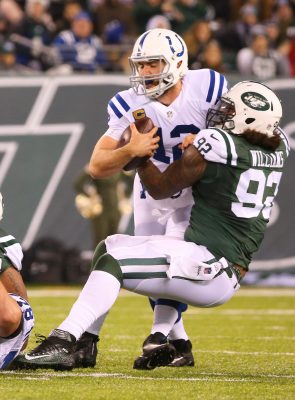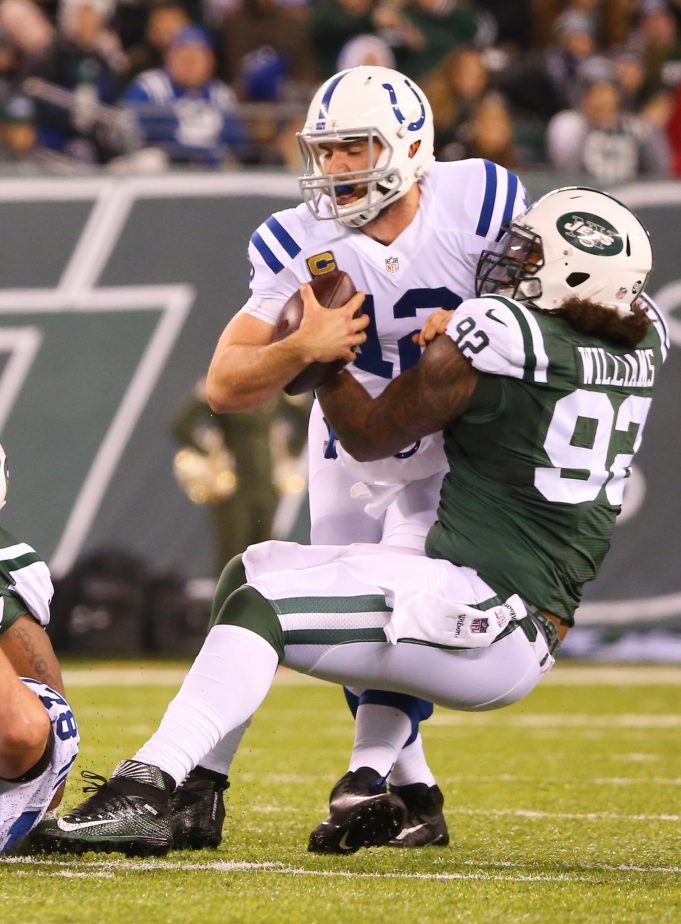 Patrick Gamble (UDFA)
LDE
Claude Pelon
Anthony Johnson (P/NE)
RDE
Mike Pennell (W/GB)
Brandin Bryant
Jareid Combs (UDFA)
Rashad Dillard (Tryout)
LOLB
LILB
Connor Harris (UDFA)
RILB
Randell Johnson (P/LA)
Austin Calitro (UDFA)
ROLB
Dylan Donahue (17/5)
Frank Beltre
CB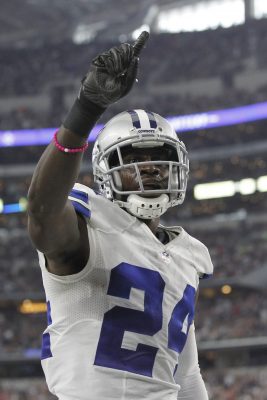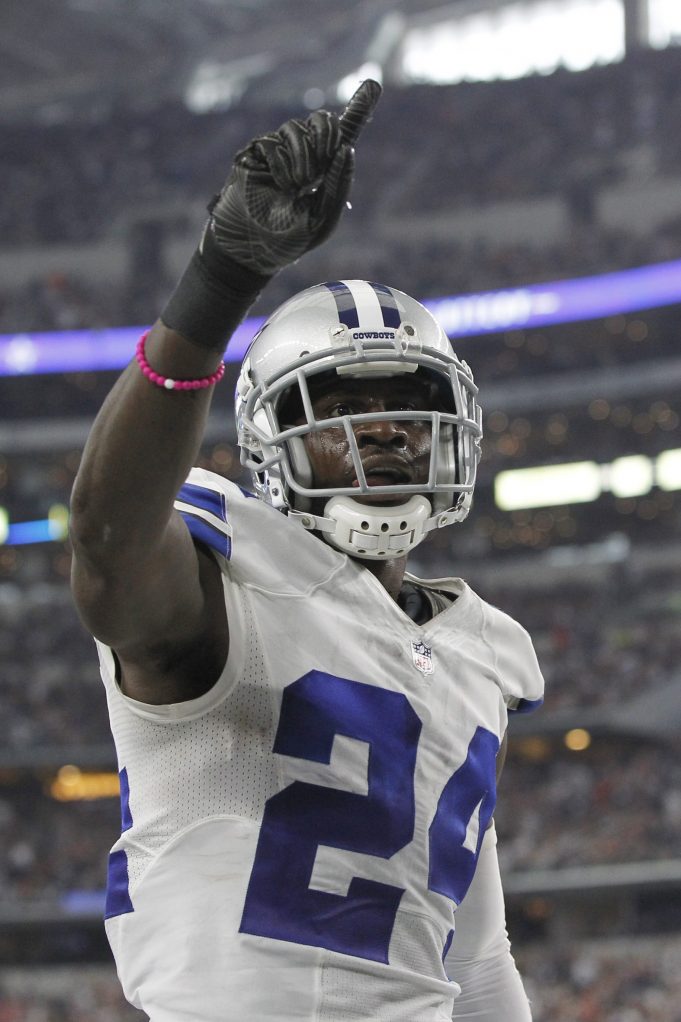 Morris Claiborne (U/DAL)
Jeremy Clark (17/6)
Justin Burris
Derrick Jones (17/6)
Xavier Coleman (UDFA)
FS
Marcus Maye (17/2)
John Ojo (SF/17)
SS
Jamal Adams (17/1)
Quick Reaction:
The defense is in much better shape than the offense, but again, it's rough to look at.
We've spoken about it too many times to count: Sheldon Richardson is one too many interior players along the defensive line. If Todd Bowles tries to play Richardson, Muhammad Wilkerson and Leonard Williams together, each and every member of the defense suffers. This means development is damaged and the speed element along the edge is sacrificed.
Defensive integrity simply doesn't work with all three in at the same time. Only on the rarest occasion can it work, mainly in sub packages.
Another draft has passed and another summer will be entered without a real edge presence. John Abraham, where are you?
This cornerback group might be the worst in the league. Contrastly, the safety group could turn out to be one of the best. It's very lopsided at this moment.
What Needs to Happen:
Richardson needs to be gone from the roster. The compensatory selection the Jets will receive once he walks at the end of the year is not worth the headache of trying to play a screwed up front-seven and damaging the defense as a whole.
Darron Lee must develop into the Jets No. 1 ILB. David Harris, as great as he's been through the years, just doesn't have it anymore and could easily be called the worst cover linebacker in the league.
Morris Claiborne needs to suddenly turn into a lock-down corner and one of the Jets sixth-round selections, Jeremy Clark out of Michigan, needs to step up into a starter's role to push Buster Skrine into the nickel. Clark, prior to injury early the season, was projected as a second or third round pick.
Final Thoughts:
At first glance, the depth chart is anemic. Funny things happen along the way during the NFL season, though.
Schedules don't turn out the way you imagine and the light goes on for players in July and August. It'll now come down to coaching, strategy and a very precise eye on development if the Jets want any chance of winning eight games in 2017.
All things considered, I do not like this general manager's philosophy of building from the outside in. Most great football minds always abide by the rule of building from the trenches out.