Not that people ever need an excuse to debate the merits of Central Jersey, but they have one currently thanks to the New Jersey state assembly and some legislative rumblings.
Here is where ESNY stands on the matter:
Central Jersey is real. But there are not three regions in the Garden State. There are five. And they are not defined by county borders.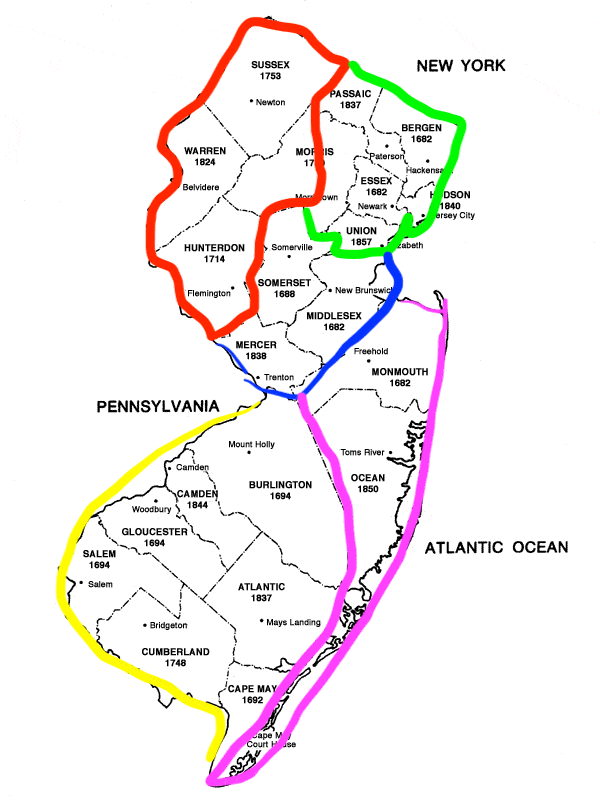 West Jersey consists of Hunterdon, Sussex and Warren Counties and the western half of Morris County.
North Jersey is the eastern half of Morris County as well as Bergen, Essex, Hudson Passaic and Union Counties.
Central Jersey is Mercer, Middlesex and Somerset Counties.
The Shore is Monmouth and Ocean Counties as well as all coastline in Atlantic and Cape May Counties.
South Jersey is Burlington, Camden, Cumberland, Gloucester and Salem Counties, plus the rest of Atlantic and Cape May Counties.
Let me be clear: This is a first draft. I am open to further tweaks. West Jersey will be a controversial spot. Maybe Bernardsville or Hopewell Valley or West Milford want in. Maybe Morristown and Rockaway want out. Cranford and Westfield could angle for Central Jersey status. Does Perth Amboy want a transfer to the Shore? It's all on the table. But the five-region format is not up for debate. The three-region format is just too restrictive. West Jersey is real, folks. Get to it, Trenton.
MORE ON ESNY:
• New Daniel Jones contract number has been floated, and it's a Giant lowball
• Yankees great: No one better than Aaron Judge to represent pinstripes
• Paul O'Neill's YES broadcast booth vaccine saga is finally over
• 'Mike and the Mad Dog' apparently deserve credit for Keith Hernandez's TV career
• Tim McCarver told you the story of baseball
• USFL drops draft hammer on New Jersey Generals (of Ohio)
James Kratch can be reached at [email protected]. Follow him on Twitter @jameskratch.