Igor Shesterkin is on his way to the New York Rangers. However, is he ready for the heavy workload the Blueshirts will give him? 
It's going be a sad day when Henrik Lundqvist leaves the New York Rangers. Whether he retires as a Blueshirt or finally waives his no-trade clause, it's going to be difficult to replace the King. So it goes without saying that Rangers goalie prospect, Igor Shesterkin, and backup goalie, Alexandar Georgiev, have big skates to fill. After all, Lundqvist will be passing the torch on to them when he leaves.
In the case of Shesterkin, there is a good amount of excitement brewing around the netminder. The Moscow native is coming off a KHL career in which he was 88-16-7, put up a 1.68 GAA, a .935 SV% and 27 shutouts in six seasons. This season alone, Shesterkin went 24-3-1, with a 1.11 GAA, .953 SV% and 10 shutouts.
Naturally, when looking at those stats, Rangers fans should be excited. He shows a lot of promise as the Blueshirts look to finish their rebuild and have their team for the future. However, they must not expect him to immediately be a superstar after transitioning from one pro league to another, especially when considering where he played most of his career.
Founded in 2008, the KHL is the second biggest hockey league in the world. However, there are only a handful of teams that are NHL equivalent in the league. The rest of the league reaches the caliber of minor league hockey at best. Though the competition is heavily unbalanced, Shesterkin found himself on one of the best team's in the league.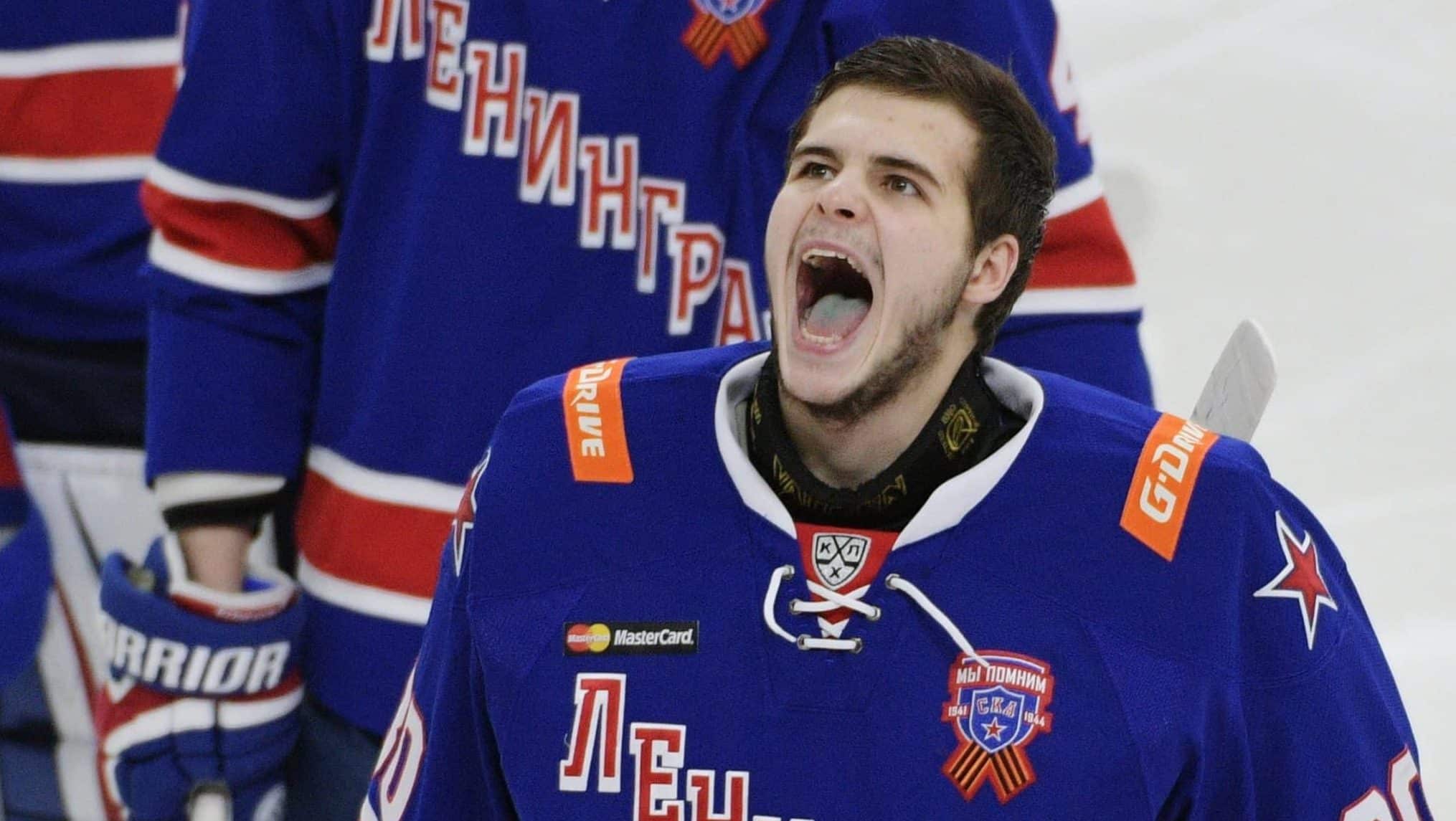 The 23-year-old netminder played most of his career for SKA St. Petersburg. For those of you unfamiliar with the KHL, SKA St. Petersburg is one of the powerhouse teams of the KHL. Current players on their roster include Pavel Datsyuk and Nail Yakupov. Some alumni include Ilya Kovalchuk, Artemi Panarin and Pavel Buchnevich. Even 1994 Stanley Cup champion, Sergei Zubov, played there to end his career.
St. Petersburg made the playoffs in all 11 seasons since the league was founded. They won two Gagarin Cup championships in the past five seasons while reaching the Conference Finals in seven of the past eight. St. Petersburg's one real contender in their conference is CSKA Moscow. They won this year's Gagarin Cup after defeating St. Petersburg in seven games in the Conference Final. In fact, CSKA Moscow beat SKA St. Petersburg in Conference Final three of the last five seasons.
While Shesterkin's numbers are certainly good, one must consider the workload he was given. Because he played on such a dominant team, he often faced less than 25 shots per game. Being spoiled in the KHL might not transition well to the NHL, especially when the competition in North America is far more balanced. Looking at his game log from this past season, he only had to face 25 shots or more in 10 out of 28 games.
Shesterkin will be going from an elite squad that gave him plenty of help to a Rangers team that is still trying to put a solid defense together. St. Petersburg lightened his workload while the Rangers averaged 33.8 shots against per game last season, the third most in the NHL. That's like switching from the Great Wall of China to a picket fence. Actually, maybe that's not a fair comparison because the Blueshirts are rebuilding. Maybe it's more like switching from the Great Wall to a brick wall that's still under construction.
You can point out that the one season that Shesterkin did not finish over .500 was his first KHL season in 2013-14 when was a member of Moscow Spartak. That season, he went 1-5-2, with a .908 SV% and a 2.80 GAA. However, that was when he was an 18-year-old, playing alongside grown men. That's like saying Superman is weak because he lost to Doomsday when he first became a hero. Yeah, I'm not afraid to make comic book references, as I have done in the past.
Of course, Shesterkin is not alone. Fellow Ranger prospect Vitali Kravtsov will also need to adjust to a new league. Like Shesterkin, Kravtsov also put up impressive numbers. With eight goals, 13 assists and 21 points, Kravtsov led the KHL in points by a player under 20-years-old. However, Kravtsov played for Traktor Chelyabinsk, which is about a midlevel club and not a powerhouse. When taking that into consideration, Kravtsov numbers are more impressive.
Seeing this can make any Ranger fan skeptic. However, it does not automatically mean he will not transition well. One of the better examples of KHL goalies in the league right now is the highly anticipated free agent, Sergei Bobrovsky.
The pending free agent was drafted out of Metallurg Novokuznetsk. Bobrovsky had a two-year stint in Philadelphia before going to the Blue Jackets. However, during the lockout of the 2012-13 season, Bobrovsky played for SKA St. Petersburg. In the seven seasons since coming back overseas, Bobrovsky has won the Vezina Trophy twice and is a two-time All-Star. Even when he does not win the Vezina, Bobrovsky is still often in the conversation.
Shesterkin is looking to make the same name for himself in the Big Apple as he did in Russia. With Georgiev having an impressive season and Lundqvist still the starting goalie, he might not be on the main roster at the start of the year. Fortunately for the Rangers, Shesterkin said he is willing to play for the Hartford Wolfpack if that's what is asked of him. Maybe a quick stint in the AHL might be just what he needs to prepare him for the NHL.
Transitioning is not an easy task. Shesterkin may end up facing a barrage of shots like he never saw before. If he is going to be the Rangers goalie for the future, he needs to be ready to face a whole new animal in the NHL.