As we head into the final stretch of the season, the Brooklyn Nets are rounding into form. Some players are performing better than others.

With four games left, the Brooklyn Nets' recent stretch of play is encouraging.
Since February, the team's rotation has changed dramatically with the returns of Caris LeVert and Spencer Dinwiddie. After some minor struggles, both players appear to be fully acclimated into the lineup.
This is good news for Brooklyn. The Nets need to be on the same page when going up against any one of Milwaukee, Toronto, or Philadelphia in the first round.
There have been a lot of games over the course of the last two weeks, and in all honesty, it's been really tough to keep up with the Nets' grueling schedule. To make sense of the madness in Brooklyn, let's take a look at the players who are trending up and the players who are trending down.
Trending Up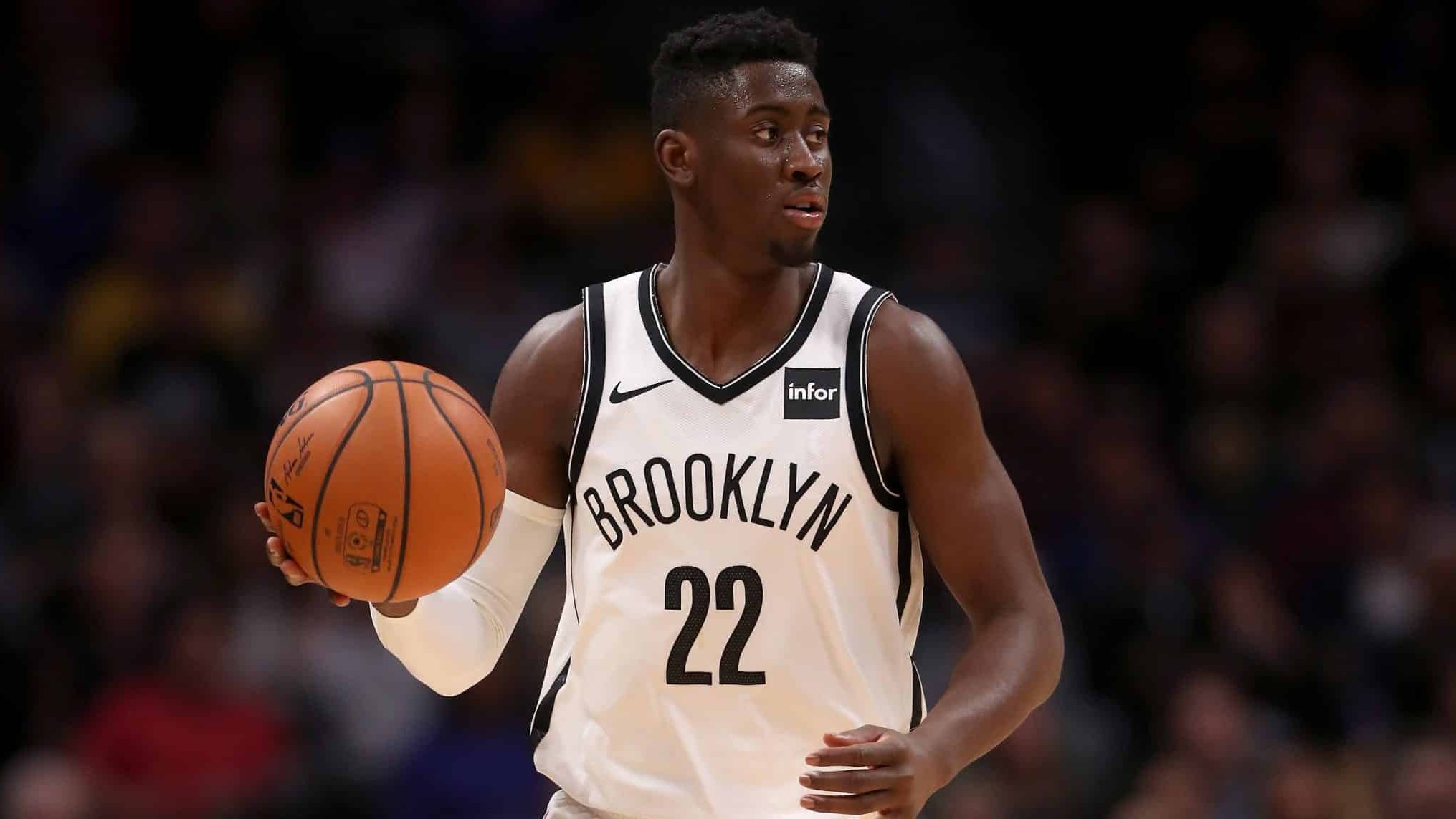 Caris LeVert
Finally. Caris is back!
Caris LeVert returned from injury on Feb. 9 against the Chicago Bulls. After averaging around 18 points per game early in the season, many expected his resurrection to take the Nets up to a whole new level.
That, frankly, didn't happen. For the majority of the last two months, Caris has averaged around seven points per game on hideous shooting percentages. Many were questioning the 24-year-old's long-term fit on the team.
Looking at his last four games, it's clear that something has clicked for LeVert. He has averaged 18.3 points per game on 48 percent from the field and 44.4 percent from deep.
His skill set was on full display during Monday's game against the Milwaukee Bucks.
Caris came off the bench to score 24 points on 8-of-15 shooting. He was on fire from deep, making 50 percent of his eight attempted threes.
It could be an overreaction, but Caris' shooting stroke seems a bit smoother lately. Perhaps he worked on his shot during the time off, but the hitch in his follow-through appears to have dissipated a bit. He's no longer catapulting the ball towards the rim with his wrists. Instead, Caris is calmly launching high-arching, well-paced bombs from deep.
Also, in case you forgot, the guy is immaculate when it comes to putting his head down and drawing contact. He's honed in that part of his game while snaking his way to the basket like the Caris of old. (Versus settling for off-balance floaters—a crime he committed on numerous occasions directly after returning from injury).
One last thing: Caris has shown signs of becoming an above-average passer (he had six assists against Milwaukee). His primary instinct, when given the ball, is to force his way to the rim—especially in the halfcourt. He's certainly still guilty of gravitating towards this trait too much, but that passing gene is in there somewhere deep.
There's a reason I've been ranting and raving for months about the potential pairing of him and D'Angelo Russell. The two counterbalance each other perfectly.
Russell is an excellent shooter from deep and a great distributor who doesn't draw fouls and is still pretty abysmal defensively. LeVert, on the other hand, is an excellent defender (he caused havoc for Boston's Jayson Tatum) who can consistently get to the line at least three times per game. His three-pointer—recency bias aside—is still pretty suspect and the art of passing is tertiary for LeVert at best.
(Quick side note on Russell: He was very close to making this list just based on his timeless performance against the Celtics. However, his shot selection and turnovers have been a bit erratic recently).
The Nets will need LeVert to continue to play with this much ferocity come playoff time. Ironically, because of his injury, he's got some of the freshest legs on the team.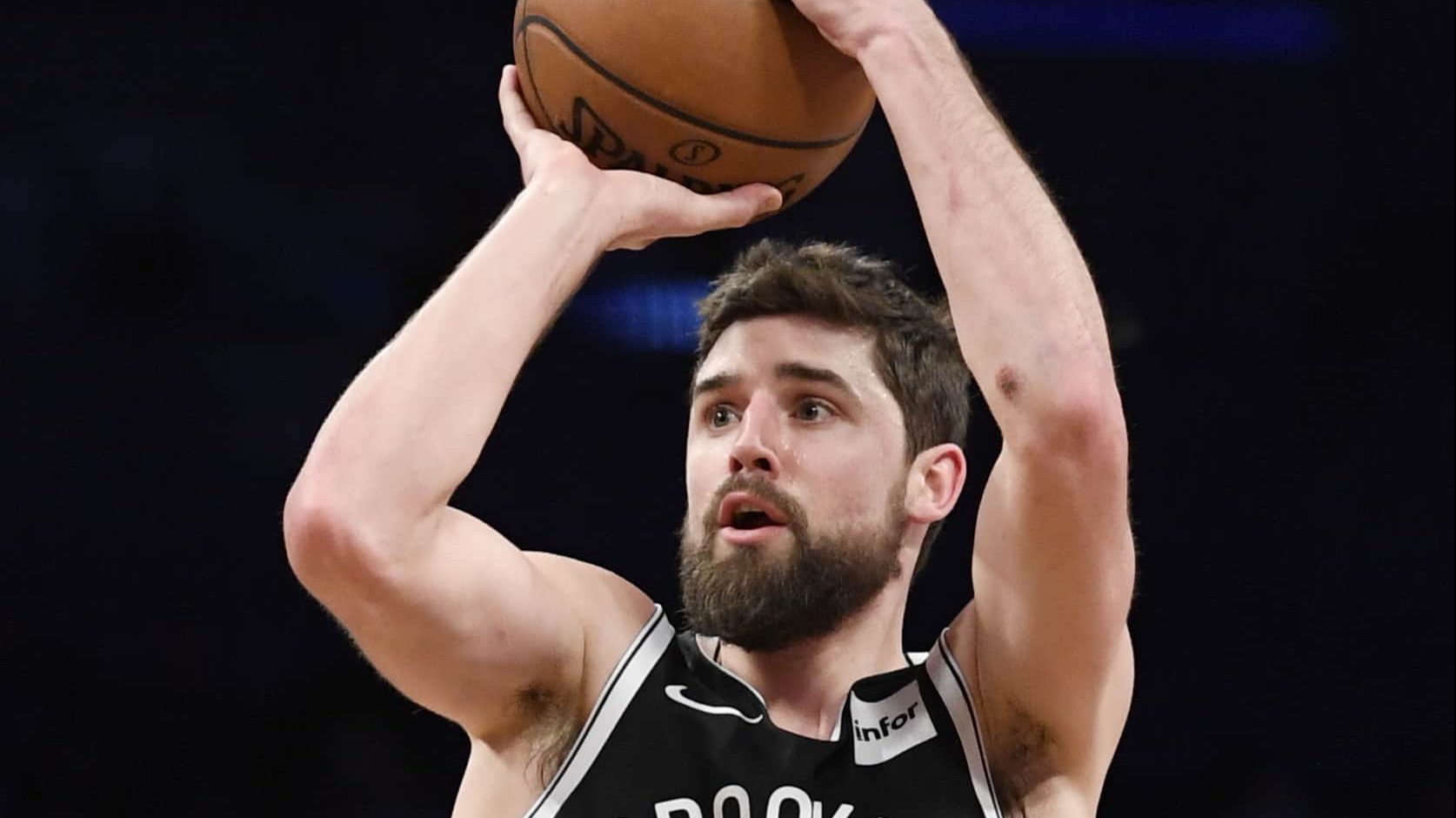 Joe Harris
Joe Harris' biggest skill is that he plays within himself. He's the best version of a role player, making the correct plays for his teammates while never spiraling out of control.
Harris brings many things to the table. He's excellent at picking his spots on the drive, is a sneaky-good passer, and is, of course, an elite three-point shooter.
Joey Buckets has been one of Brooklyn's main sources of offense for this two-week stretch. In his last five games, he's averaged 18.2 points (on sick efficiencies); a near five-point uptick from his season-long scoring average.
The shooting guard hasn't really altered his game en route to the bloated scoring volume. His biggest change has been his diet of threes. He's taken 6.4 shots from deep over his last five contests.
This is a tweak Harris and the Nets should make permanent. The biggest hole in his game might be that he doesn't shoot enough. Other three-point specialists—like Kyle Korver (on a per-36 minute basis) and J.J. Redick—take between eight and nine threes per game. Harris, on the other hand, only attempts five threes per game.
If he slightly bumps up that average come playoff time; watch out. Harris could be the difference Brooklyn needs to sink a playoff team with his trigger from deep.
Trending Down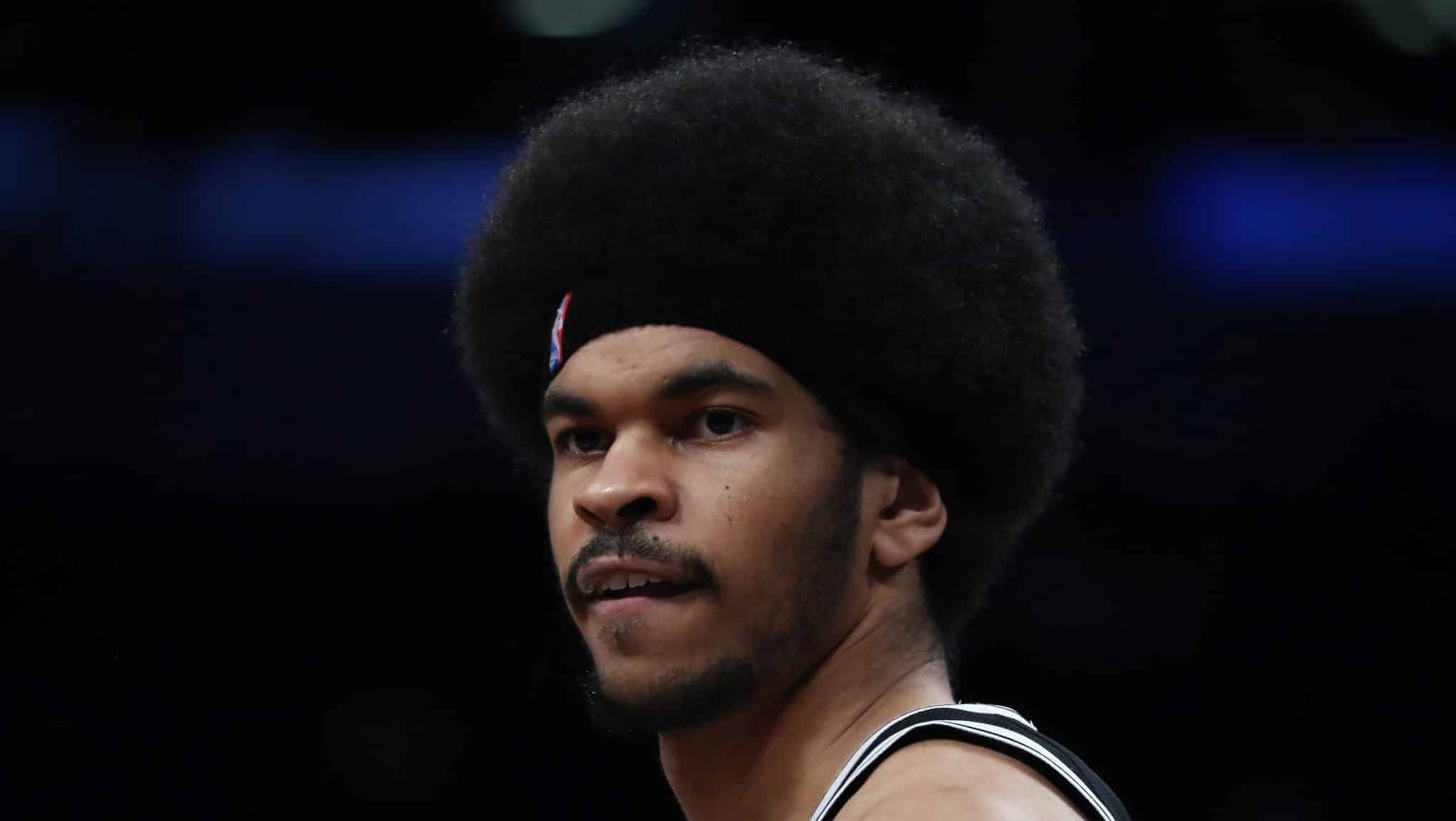 Jarrett Allen
To make this clear: I don't enjoy slandering Jarrett Allen's name. I really don't!
However, since Brooklyn's now-infamous two-week road trip, Jarrett Allen has seen his stock drop tremendously.
All of the flaws detailed in a January player profile have been exposed tenfold.
It's no coincidence that Allen's recent slump coincides with a stretch of guarding brutally strong opposing centers. Since March 11, "The Fro" has matched up with Andre Drummond, Steven Adams, Rudy Gobert, Montrezl Harrell, Jusuf Nurkic, Enes Kanter,  and Joel Embiid. That's a murderers row physically imposing talent.
With the 20-year-old Allen standing in their paths, these bigs have scored and grabbed rebounds to their heart's desire. Lack of physicality has long been Allen's biggest flaw. It's too easy to dislodge him down low. Although Allen's verticality is excellent, his lower-body strength is poor… at best.
Allen has gained notoriety this season for his highlight blocks. But in actuality, most of those blocks have come against smaller guards and wings. Allen is excellent at protecting the rim against opposing drives. But, when he is tasked with defending a bruising big, he's practically hopeless.
Long-term, don't be too concerned about his deficiencies on defense. Realistically, Allen won't start growing into his body until he's 23, maybe, 24. The second-year is supposed to be a struggle in this regard.
But allowing JaVale McGee to put up the best performance by any Laker center since Shaquille O'Neal is a sin that warrants admonishing. There are real questions about Allen's ability to stay on the floor come playoff time.
If, throughout the playoffs, Allen continues to struggle with defending bigs and finishing at the rim on offense, don't be surprised if his name isn't listed among the starters come opening night next season.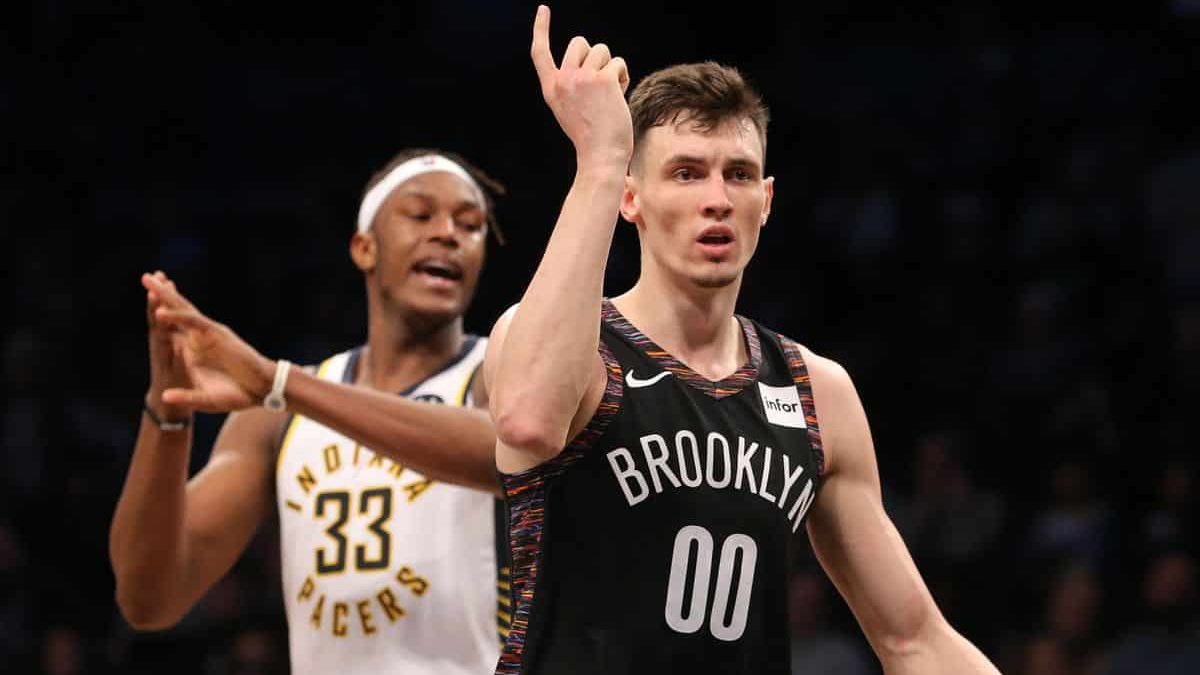 By now, Rodions Kurucs was supposed to be rounding into playoff shape. After his tremendous performance during the month of January, many (including myself) thought he would be the X-Factor to a Brooklyn Nets' playoff run.
While his team is in the crossroads for the playoffs, Kurucs has become the "invisible man" in Brooklyn.
Over his last ten games, Kurucs has averaged just 5.4 points on 38.9 percent from the field and 29.6 percent from three. His net-rating has fallen all the way to -4.1 during this same stretch. (His year-long net-rating sits at -0.1).
Since his March 11 showing against the Pistons—in which Rodions ripped away three steals like the Kurucs of old—the rookie has been a complete non-factor. He hasn't scored more than eight points in nearly a month and he's only had two multi-steal games.
Perhaps it's the extended break from playing in front of the home Barclays crowd, but many of Kurucs' bad habits have reared their ugly heads.
He's been especially unstable with the ball in his hands, barreling into defenders on ill-advised drives the rim. Not to mention, Kurucs has been more of a black hole than ever; his assist-to-turnover ratio sits at 0.36 in his last 10 games.
We may have gotten carried away when projecting Kurucs' impact on the playoffs. At the end of the day, he's a second-round pick in his first season. He's supposed to be this raw.
Not to mention, he might be playing out of position. For a majority of the season, Kurucs has scooped up minutes at power-forward; a position he's woefully undersized for at just 210-pounds.
Much like Jarrett Allen, until Kurucs can grow into his body, he will continue to struggle with staying on the floor. His recent struggles expose two major issues for the Nets come playoff-time.
Brooklyn is still a really young team. More importantly, they could use a veteran power forward on their roster. Sean Marks may be kicking himself for the team's stagnation at the deadline. Lord knows, there were certainly options on the table.