With Landon Collins out for the season and Odell Beckham Jr out with a bruised quadriceps, there will be three Giants to keep an eye on Sunday against the Redskins.

The New York Giants are in search of their first divisional win of the season as they travel to Washington to take on the Redskins (6-6) at FedEx Field on Sunday.
With the Redskins down to third-string quarterback Mark Sanchez, the Giants were 3.5-point favorites as of Saturday morning. But the Giants announced later that day that they will be without Odell Beckham Jr. due to a bruised quadriceps.
https://twitter.com/JordanRaanan/status/1071465373990617088
The Giants were already going to be without one of their best players, as safety Landon Collins was put on IR with a partially torn labrum. Now with OBJ out, the task of winning just became even more difficult.
If the Giants are going to win without two of their stars, they will need to rely heavily on three players.
1. Sean Chandler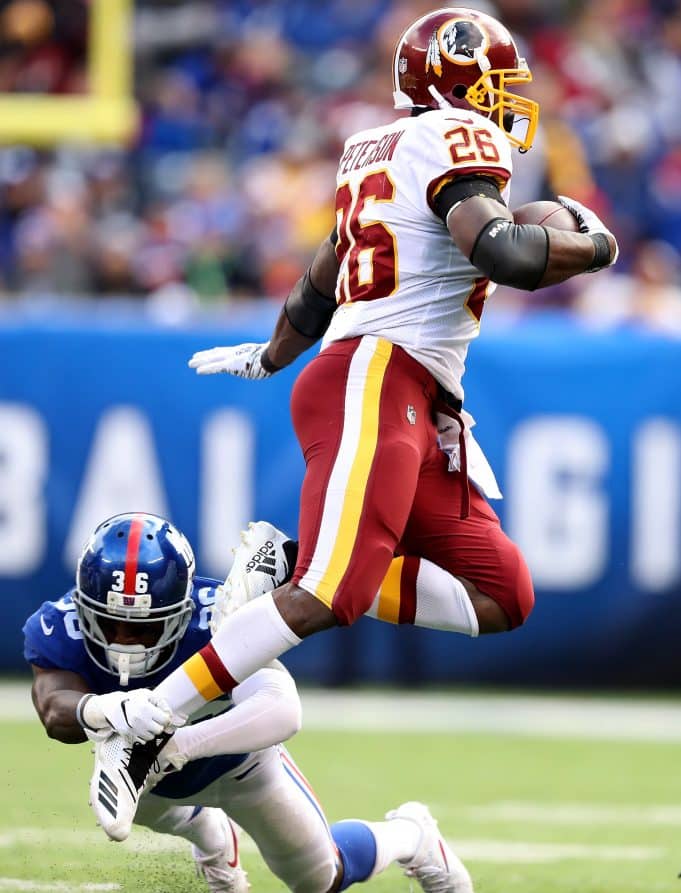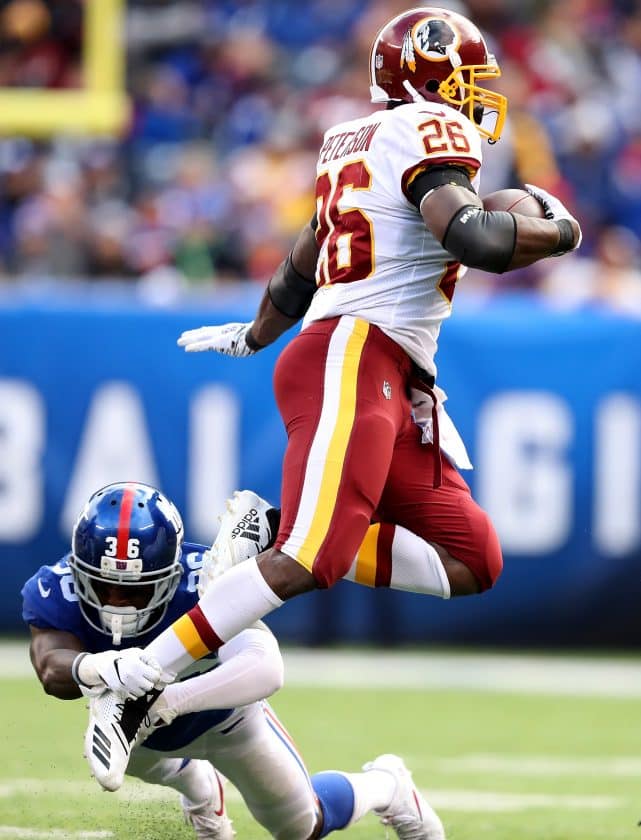 Rookie Sean Chandler is expected to make his first NFL start in place of Collins. In limited playing time this season, Chandler has just eight tackles.
He'll have a tough task in his first start, having to tackle Adrian Peterson and cover tight end Jordan Reed. But the Giants—and especially defensive coordinator James Bettcher—are confident Chandler is up for the task.
Earlier this week, Bettcher was asked when Chandler caught his eye. Here's how he responded:
"I think when we were working in training camp and we get a chance to put some pads on and you saw Sean is not afraid to go put his face on somebody. He is not afraid to play physical and a guy that will run around and just continually has to learn how to play the position in this league. Again, I'm excited. He'll have an opportunity to get more snaps here down the stretch. I'm excited for him for that and to see some of the work that he's put in over the last five-six months, getting to ascend, of him playing well and earning a role here for us down the stretch."
The play of Chandler will be pivotal to the Giants' chances of winning.
2. Sterling Shepard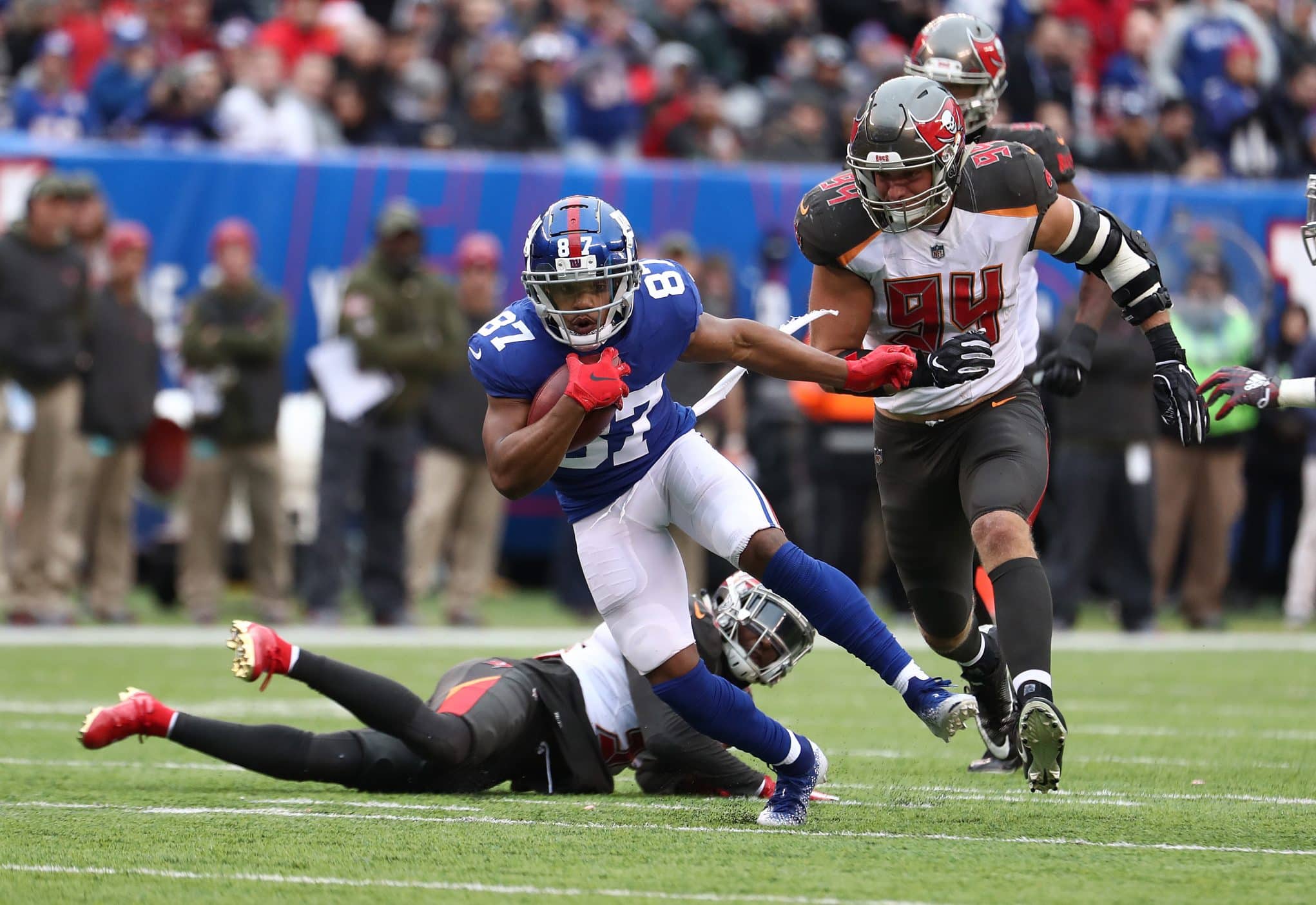 With Beckham out, Sterling Shepard will be Eli Manning's primary target on Sunday. Shephard played in seven of the 12 games Beckham missed last season, averaging over eight targets in those contests. Expect him to receive the same amount of targets on Sunday, if not more.
For the season Shepard has 52 receptions for 638 yards and three touchdowns.
Shepard primarily lines up in the slot, but don't be surprised if he lines up outside as well. Washington may try to put cornerback Josh Norman on Shepard and force the other receivers to beat them.
3. Russell Shepard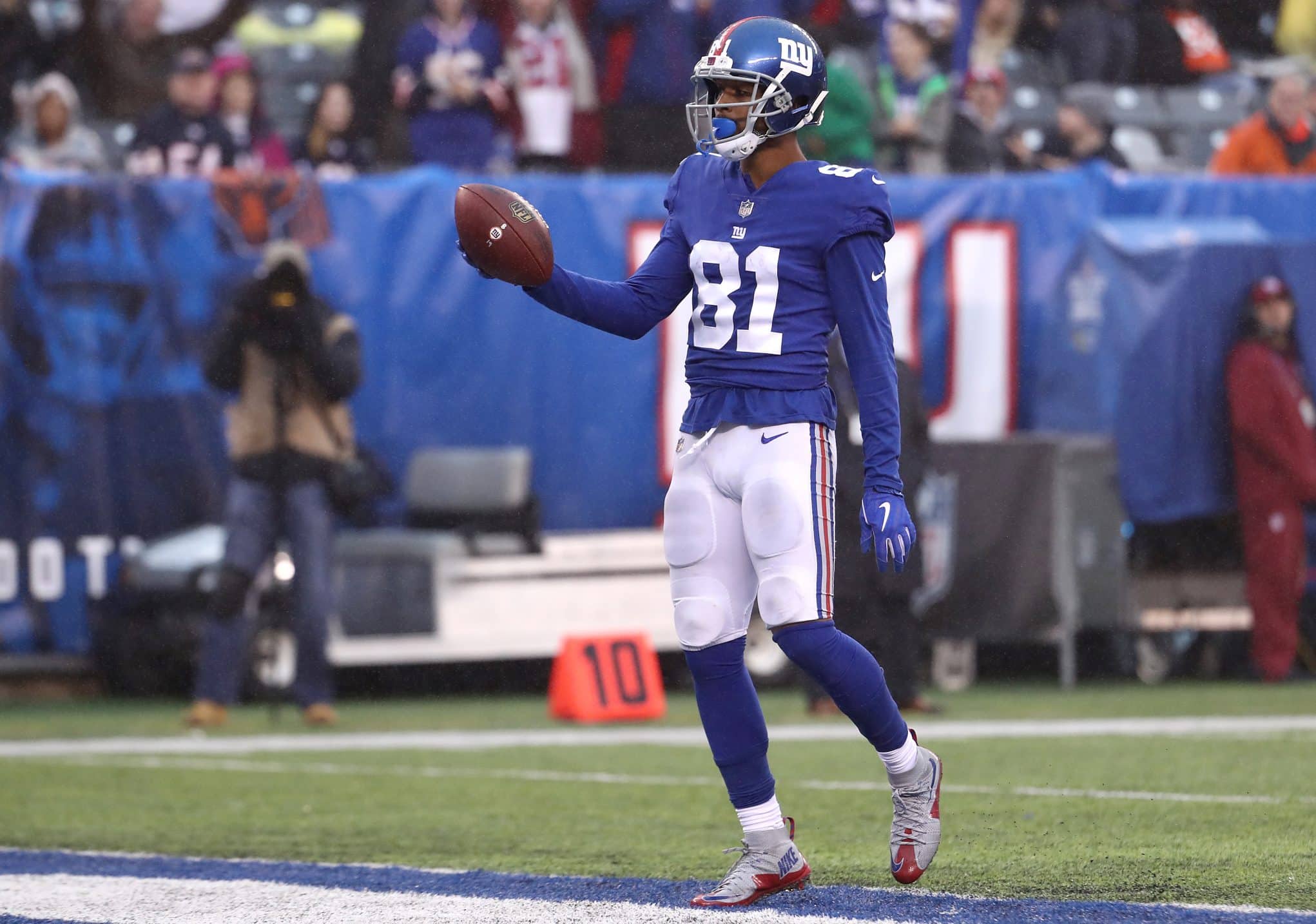 Russell Shepard will see a significant increase in playing time with Beckham out. In the Giants' 30-27 overtime victory over the Bears last week, he had his most productive game of the season. The 28-year-old caught two passes for 59 yards, including a 49-yard touchdown reception on a pass thrown by Beckham.
DID. YOU. SEE. THAT!?! @OBJ launches one 49-yards to Russell Shepard and the #NYGiants take the lead!#ProBowlVote #ProBowlVote #ProBowlVote pic.twitter.com/W1a22KYuFV

— New York Giants (@Giants) December 2, 2018
The Giants liked what they saw in Shepard as far back as training camp, which is why he made the roster. Now he'll get a chance to show that he can produce when his number is called upon.