New York Islanders center Alexei Yashin is the backdrop of one of the reasons Peter Schwartz will always remember 9/11. 
The reality is that we all remember the tragedy that took place 17 years ago because of the 2,996 people that we lost on Sept. 11, 2001. We will never forget the collective emotions of sadness and anger that we shared that day, the worst day in American history. What is also important is to recognize the efforts of all the first responders who were able to prevent the loss of even more lives.
It's very simple. Never forget.
And for me, like so many others, there's a backstory to Sept. 11, 2001, that I'd like to share. It's pretty insignificant compared to stories told by others, especially those who lost loved ones that day, but it was a time in my life that was supposed to be all about happiness but that's not the way it played out.
Let me backtrack to Sept. 4, 2001, when I started a brand new job as a full-time reporter for 1050 ESPN Radio, a brand new all-sports station that was launched to compete with WFAN. It was a dream job for me and it coincided with moving into a new home. My first assignment was covering the US Open but my responsibilities included following just about everything going on in the New York/New Jersey sports scene.
That first week, I covered the press conference when the New York Islanders formally signed Alexei Yashin after acquiring him from the Ottawa Senators. This was extra special for me, not just because I'm an Islanders fan, but because the Islanders signed a deal to have their games on 1050 ESPN Radio. That day was pretty cool as I was able to interview Yashin live on the air and do reports that aired on the station all day.
What I was also excited about was being assigned to cover the first few days of Islanders training camp in Lake Placid. But the day before I drove up to camp, I had to attend an orientation for my new job and then I had to cover the Yankees game, which was rained out.
The next day, Sept. 11, 2001, I got in my car and drove up to Lake Placid on what was just a beautiful day with glorious sunshine.
During my journey, I was listening to the radio when there was a report that "a small plane" had hit the World Trade Center. We would eventually realize that it was not a small plane but the first of four hijacked airliners as part of a terrorist attack on on our country. Two planes took down the Twin Towers, one plane hit the Pentagon, and then another plane crashed in Shanksville, Pennsylvania.
As this was unfolding, I didn't know what to do. Should I continue towards Lake Placid or turnaround and go back home? Not knowing if you could even get back into New York City with what was going on, I decided to continue my drive to Islanders camp. When I arrived in Lake Placid, I checked into my hotel and then went over to the arena where the Islanders were practicing.
The sad irony was that here I was sitting in the arena that was the venue for the 1980 "Miracle on Ice," one of the great moments in American history, on a day that was clearly the worst in American history.
I called ESPN Radio to see what was happening and as it turns out I wouldn't really have anything to do. ESPN Radio was simulcasting coverage of the attacks from sister station WABC Radio so sports, as it should have, became a non-factor. Major League Baseball postponed games for a week and the National Football League postponed games that weekend until the end of the season.
There was a television crew from Ottawa at Islanders camp to cover Yashin, but they were instructed to drive to New York City to cover the attacks. Since cars were restricted from coming into Manhattan, they had to turn around and come back to Lake Placid so there they were again the next morning as the Islanders were back on the ice.
With no reporting duties for me, I just watched practice and my intention was to get reaction from the Islanders about the tragedy and maybe some thoughts on the season for later use. Not surprisingly, the players and coaches didn't really want to talk much about hockey. All of the attention was on what had transpired that day. As we waited for new head coach Peter Laviolette to come out and talk, there was a television on in the arena showing coverage of the attacks.
As I watched video of the World Trade Center coming down, it had hit me that I never had gone there. I lived in New York all my life and never had a chance to go. I always figured that I'll get there eventually … it's not going anywhere. And now it was gone. But beyond buildings, so many lives…so many innocent lives were gone.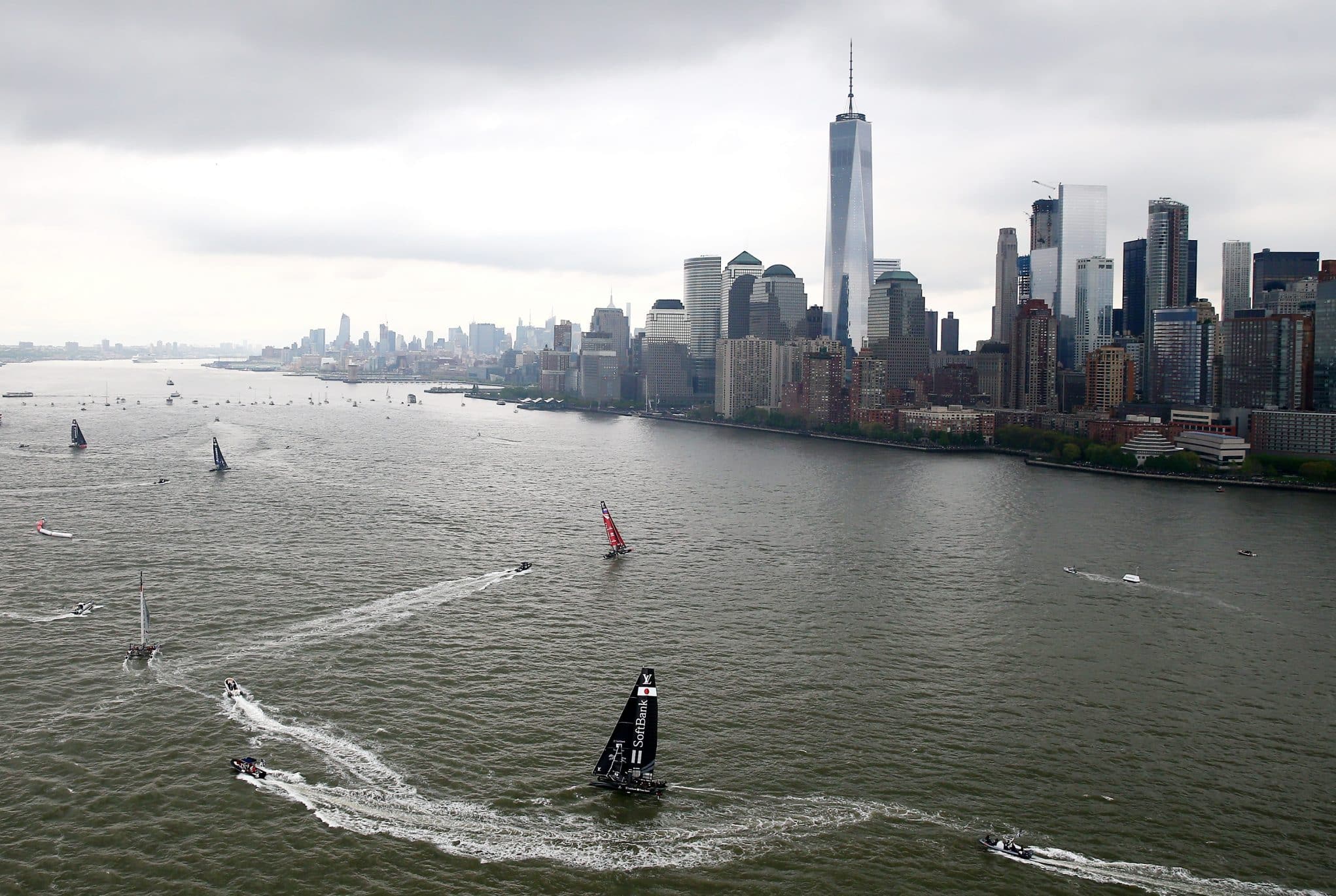 I was in Lake Placid for a few days before heading back home to Long Island. Eventually, the games returned so my responsibilities as a reporter began to ramp up again even as the smoke was still rising from Ground Zero. It was hard for a while to focus on sports because really it wasn't that important.
Mike Piazza's home run to give the Mets a win in the first real sporting event to take place in New York after 9/11 was emotional and then the Yankees run to the World Series captivated not just the New York area, but the whole country. We would see so many American flags at so many sporting events, including Islanders games covering just about the whole ice at Nassau Coliseum.
Seventeen years later, there is still sadness and anger over the events of 9/11. I think about the lives that were lost every day. I also think about how that day for me and while the Islanders and sports are so unimportant when you think about the tragedy, it's hard not to always remember that day because of what I was supposed to be doing.
I will never forget that day because our country lost almost 3,000 innocent lives. But "Isle" also never forget that day because I was covering something I loved so much on a day that I wish had never happened.