In a Hempstead, Long Island community, a youth street hockey tournament has been canceled and it won't be rescheduled. 
I thought it couldn't get any worse than giving the New York Islanders no choice but to pack their bags and move to Brooklyn in 2015.
The town wouldn't give the green light for former owner Charles Wang to build "The Lighthouse" that would have included a transformed Nassau Coliseum. Then, when a public referendum to fund new arena was set to take place, they had people call senior citizens the night before the vote to scare the daylights out of them saying their taxes were going to be raised a lot higher than what it was going to be.
As a Nassau County taxpayer, I can tell you my taxes went up even without the new arena.
While the Islanders are making a temporary return to Nassau Coliseum as they wait for their new arena at Belmont Park to be built, the Town of Hempstead was up to its old tricks last week and I'm sending them straight to the penalty box. This time, it had nothing to do with a professional team but rather with the future of our community.
Shame on the town for disappointing a couple of hundred kids including my son Bradley.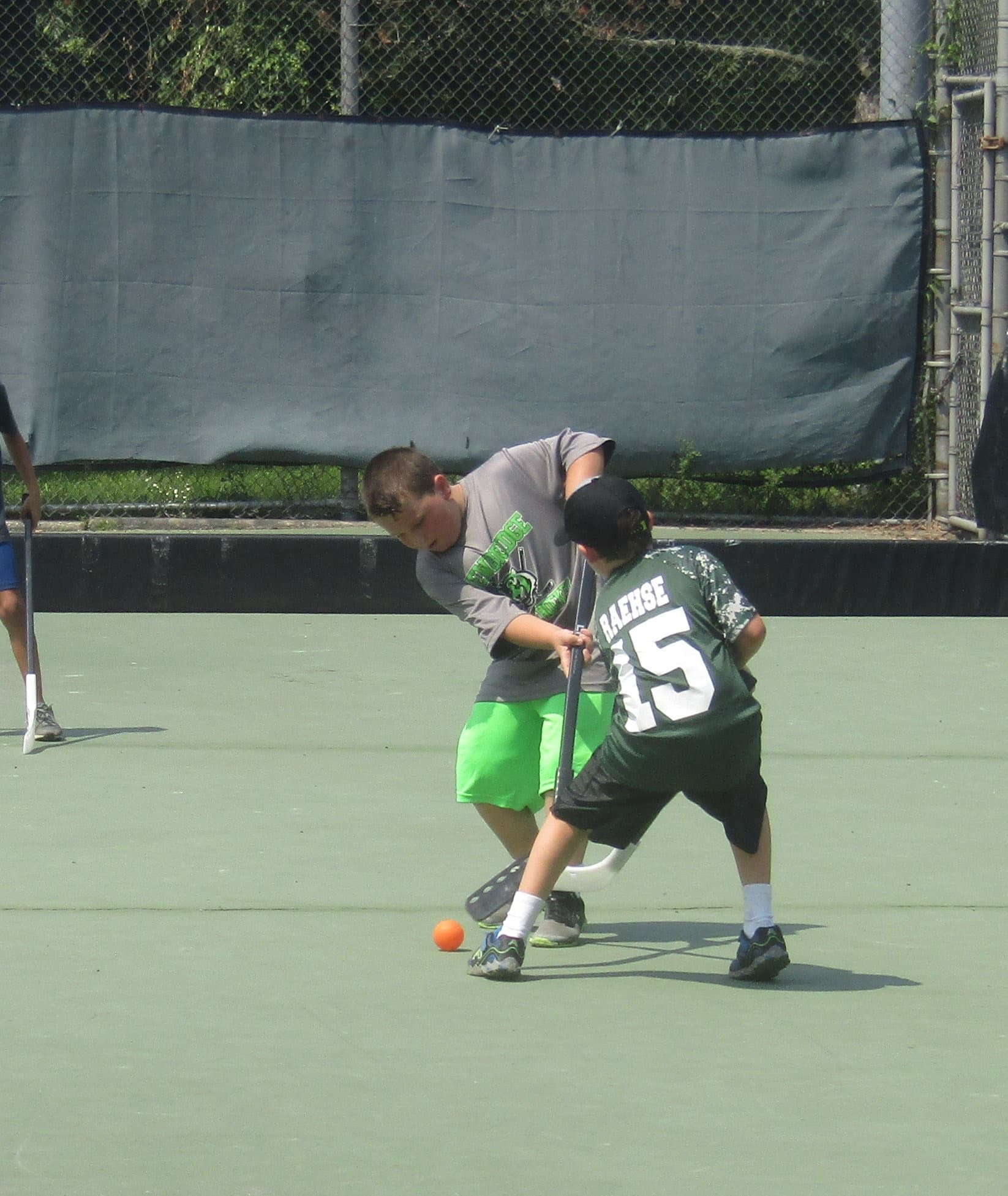 Every summer, the Town of Hempstead, located in Nassau County, has a summer recreation program available to children at their many parks with a variety of activities. One of the more popular choices for the kids is street hockey that takes place twice a week for an hour with two age groups, 5-8 years old and 9-13 years old.
Each session is a practice leading towards a Town of Hempstead Street Hockey Tournament the first week of August, one day for the junior division and one day for the senior division. Last Monday, despite the hot conditions, the younger division's tournament took place so my younger son Jared was able to play.
But on Tuesday, at the request of New York State, the senior division tournament was canceled due of the heat even though it seemed to be cooler than the day before. We're not quite sure why it was done, but the prevailing thought was that perhaps a family with kids in both divisions might have complained about the tournament going on in the heat the day before.
Despite a "rain date" for Wednesday, the Town of Hempstead told us that there would be no rescheduling of the tournament. I called the town and they told me that there were hot conditions expected for Wednesday so it couldn't take place then. So when I asked why it couldn't take place another day before the end of the summer, I was told that there wasn't a time or venue available.
Are you kidding me?
The Town of Hempstead wants us to believe that there wasn't one park that had a day with a few hours available before the end of the summer to give these boys and girls a chance to play in what has really been a wonderful event each summer? It doesn't make any sense.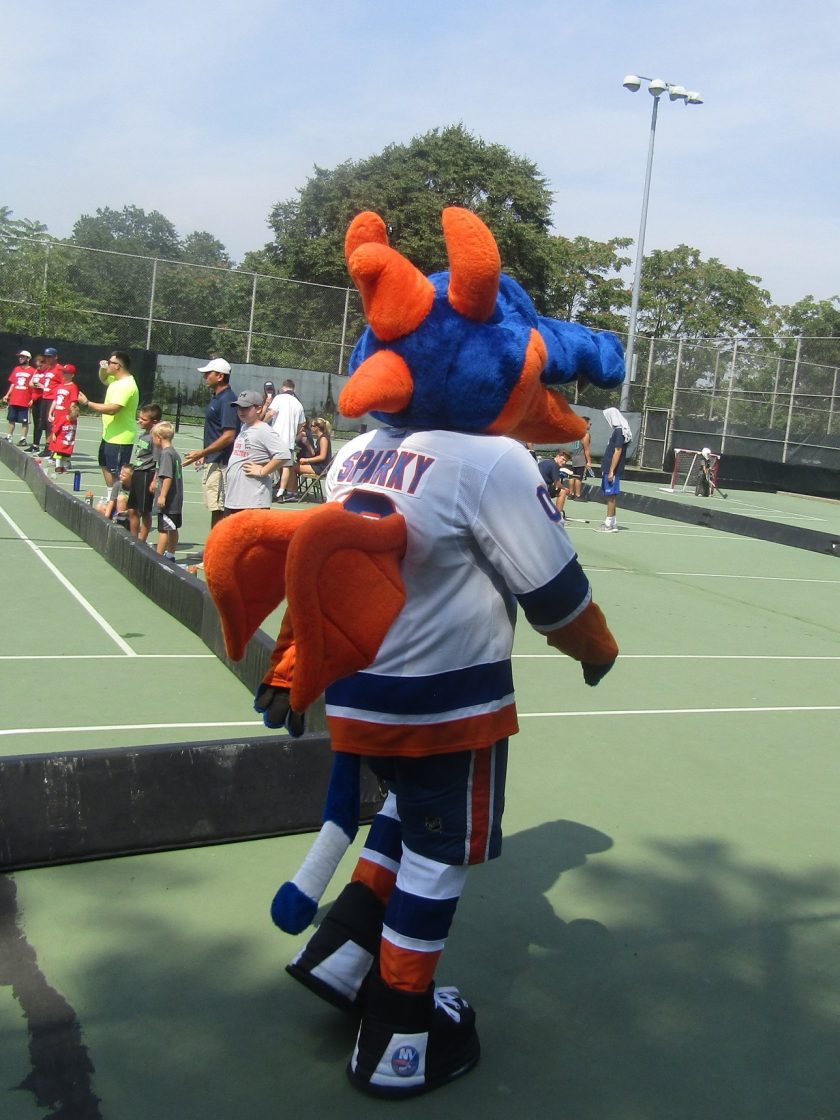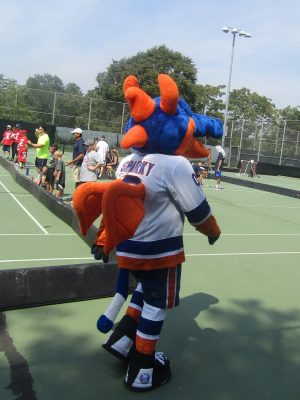 What was also wrong was the way it was handled. There were no robotic calls by the town to tell us it was canceled, so people made their way to the park where they were told that there would be no hockey that day.
They didn't even call the Islanders who bring their ICE Tour to the tournament each year with giveaways and an appearance by Sparky the Mascot and the Ice Girls. The Islanders showed up on Tuesday but were told to leave after having hired staff for the day.
It was one thing to actually call the event off, but the way it was handled was wrong, disrespectful to all parties involved, and so disappointing to the children who worked so hard during the summer to prepare for the tournament. After my son Jared had so much fun playing in his tournament on Monday, Bradley was beyond upset that he didn't get that same chance on Tuesday.
And we know a lot of families and children that felt the same way.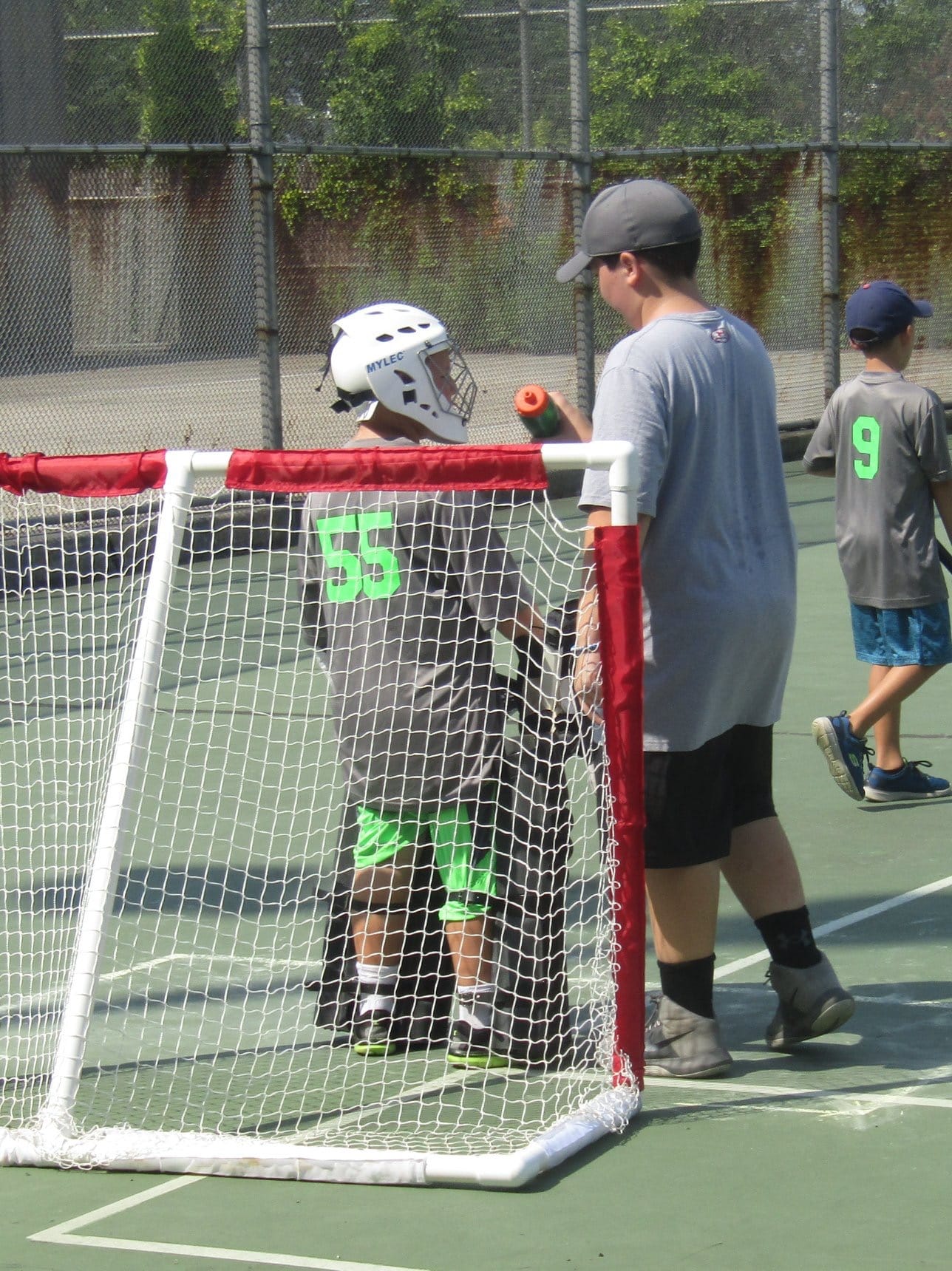 For what it's worth, I'm calling on Nassau County Executive Laura Curran and Town of Hempstead Supervisor Laura Gilles to reconsider this decision and reschedule this hockey tournament. Each and every boy and girl that signed up for this program deserves the opportunity to wear their jersey and represent their park.
The Town of Hempstead tripped over the blue line and received a major penalty when they let the Islanders migrate west. They get a match penalty and a game misconduct for what they did to these children last week. They can't seem to get their hockey decisions right but they still have time to make good on last week.
The summer still has a few weeks left. The Town of Hempstead can still come out of the box and kill the penalty.