The amazing story of two Long Island cousins who use flag football to give so much back to the community.
Tony Palmieri and Michael Floccari have spent most of their lives either playing football or being around the sport. The cousins played football at North Shore High School on Long Island with Palmieri a three-time starting varsity linebacker and fullback while Floccari was a three-year starting quarterback.
And now their passion of the game that they love has provided an opportunity to give back to the community as they get ready to unveil the inaugural NSCYO Flag Football Summer Camp this July and August at their alma mater North Shore High School in Glen Head. The camp, run in conjunction with the North Shore Children's Youth Organization, is designed for kids from Kindergarten through eighth grade.
Palmieri and Floccari, who graduated from North Shore High School in 2013 and 2015, respectively, are ready to share their football experiences and knowledge with all of the campers on the same field that was once their playground.
"We played football our whole lives together," said Palmieri, a 2013 National Football Foundation Scholar-Athlete. "It's been something that we're super passionate about and it's taught us so much. "I brought it to Michael's attention the idea that maybe we do some sort of camp over the summer to help teach kids what we learned growing up and be able to give back to our community through that."
Between July 9 and Aug. 17, the camp will feature six sessions, two for each age group (Kindergarten to second grades 3-5 and grades 6-8), with each session lasting three hours. Kids can go to either one or both session of their age group and there is a discount if you attend both sessions. Each session runs Monday through Friday for two weeks and the hours are either 9 a.m. ET to Noon or 1 p.m. ET to 4 p.m. ET.
The first half of each day will include instruction of how to play the various positions and teaching the proper fundamentals. During the second half of the day, the kids will then take the lessons they learned and apply them into a tournament-style competition where they get to play in games. There will be a skills competition on the first Friday of each session and the two-week tournament culminates on the final Friday of every session that is open to all parents with an awards presentation.
The camp may have "Flag Football" in its title, but this is a camp for kids who play flag or tackle and it's for children of all skill levels.
"We just want to create this atmosphere that we had in our backyard growing up at barbecues where we could just throw a football around and have some fun," said Floccari, a member of the 2015 All-County Team (Nassau) and a two-time Varsity Captain. "We don't want it to just be kids who are super competitive. "We're going to teach techniques and fundamentals that really can be applied to both (flag and tackle)."
Each day will start with a meeting to go over the plan for the day. Then, after going through lessons and drills, the campers will break for lunch and/or a snack and then it's tournament time as the kids get their opportunity to play games. The camp is designed to make it both educational and fun for the kids as they enjoy an experience with football that some of them may never have had before.
Registration for all sessions is now open by clicking here.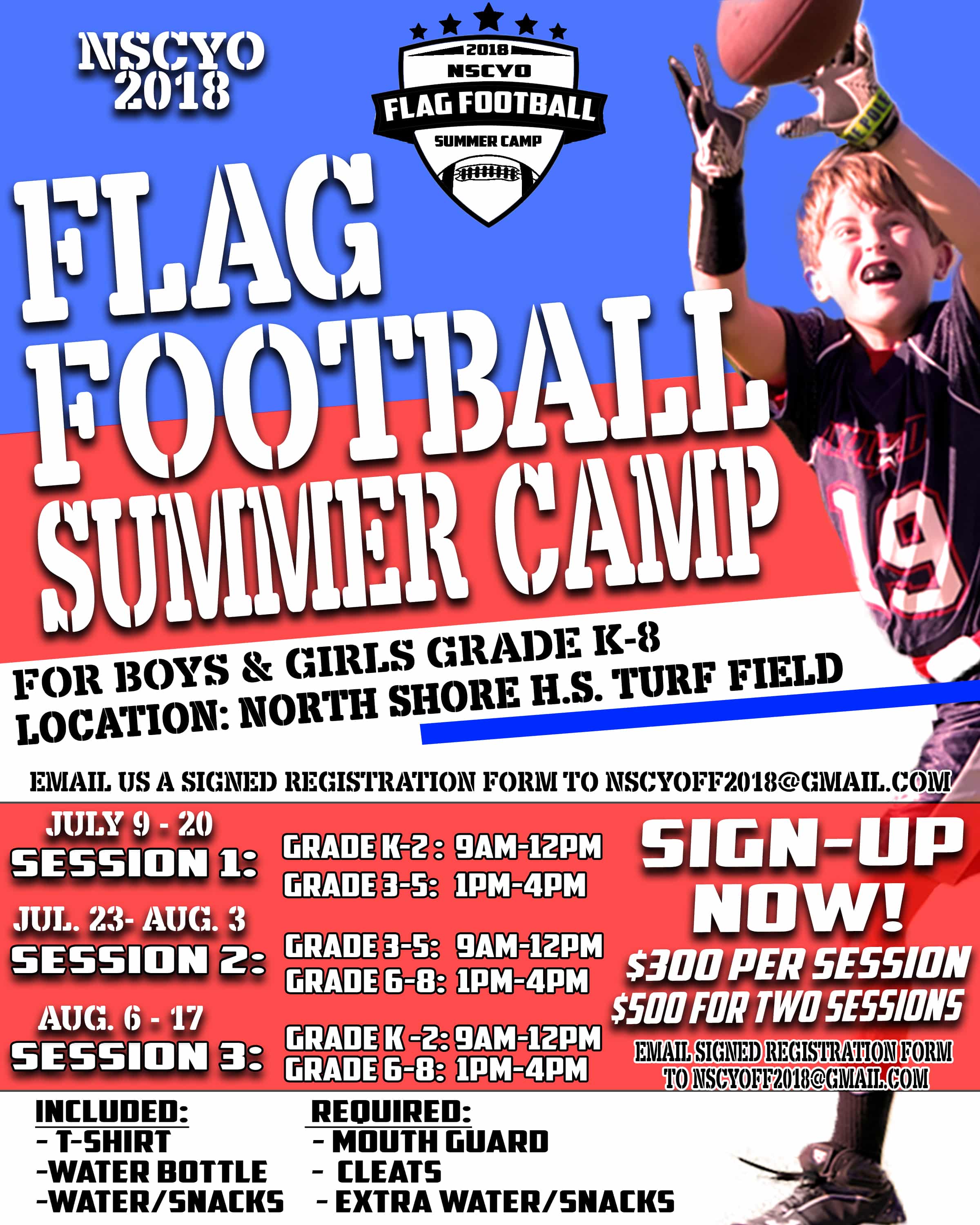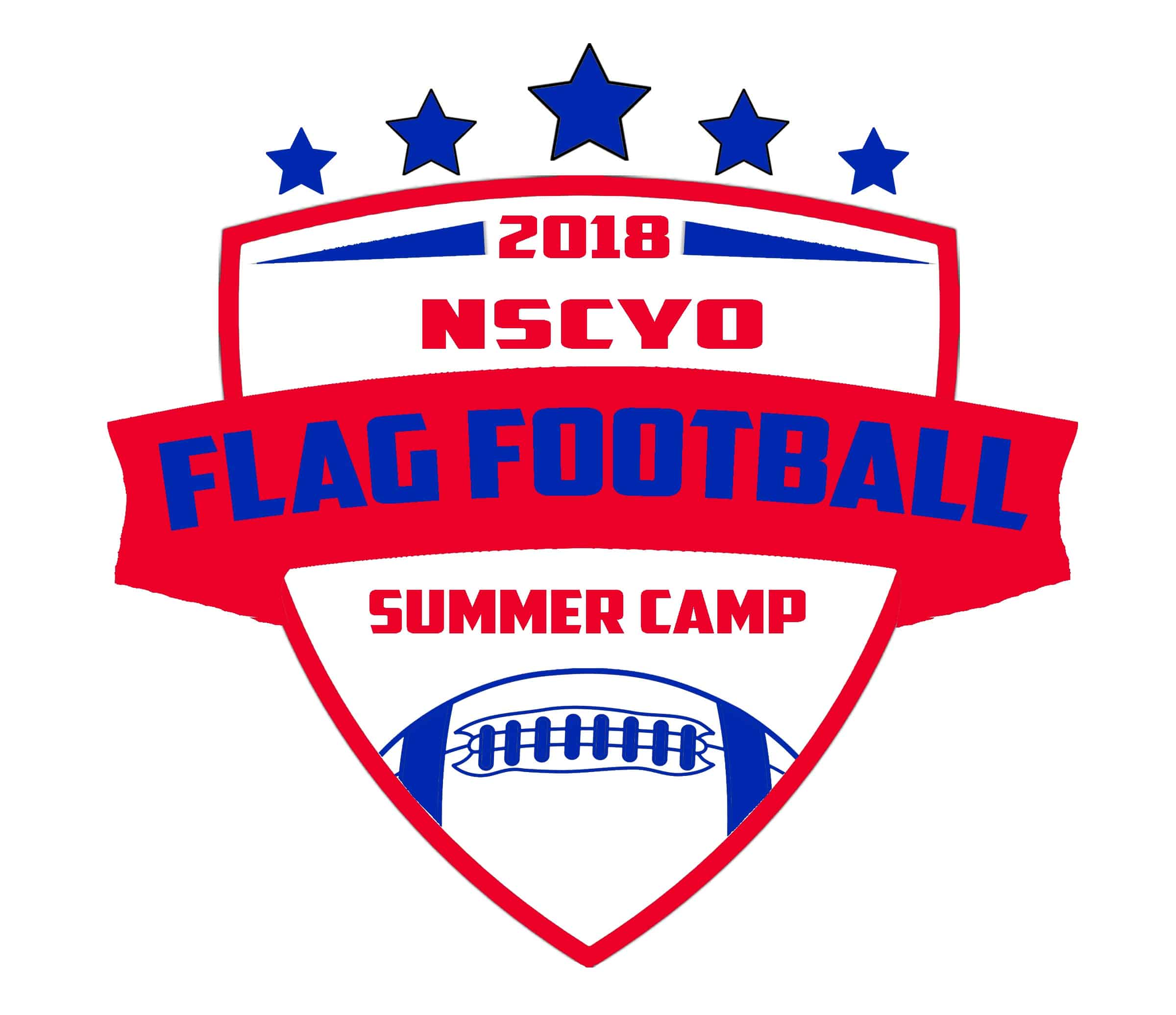 For kids who play tackle or flag football for their youth team or school in the fall, the NSCYO Flag Football Camp is a great way to get the rust off during the summer and get ready for the season. For those children who are new to the sport or just haven't had the exposure to learning fundamentals and playing in a controlled environment, the camp is also a perfect fit.
With 26 years of football experience between them, Tony Palmieri and Michael Floccari have something special lined up for any child who loves football.