The New York Giants' free agency additions aren't exactly marquee signings. The depth they provide, however, will prevent last season's three-win nightmare from happening again.
Don't look up "Super Bowl 53" on StubHub. Don't make hotel reservations in Atlanta. Don't clear the Canyon of Heroes just yet.
Despite a rush of transactions coming down faster the snow that has relentlessly beleaguered the Northeast this winter, the New York Giants haven't fully reinserted themselves in the Super Bowl conversation just yet. The team still has plenty of work to do—its upcoming number two selection in the upcoming draft notwithstanding—and there are too many contenders in the crowded NFC, led by the budding dynasty potentially brewing in Philadelphia.
But if the Giants have accomplished anything in the league's young new year, they have gotten better and have prevented another 2017-style disaster from happening again.
Incoming general manager Dave Gettleman arrived in East Rutherford with an unholy mess to clean up. A season that began with Super Bowl expectations became a 3-13 nightmare that featured losses both on and off the field. The season featured the team's first in-season coaching change since 1976, as well as the infamous first starting quarterback change since 2004. Players were suspended, locker room civil wars were rampant, regrettable posts were made on social media. The cleanup project was never going to be easy.
Things got harder once Gettleman's top free agent target, All-Pro offensive lineman Andrew Norwell, was scooped up by a ghost of Giants past, Tom Coughlin, in Jacksonville. Despite missing out on Gettleman's old Carolina protege, the Giants have still managed to become a better team in the first official week of free agency.
The biggest move, undoubtedly, has been the addition of left tackle Nate Solder, who earned the most expensive blocking contract in the NFL today (four years, $62 million). Solder's deal was made necessary by mistakes of the past regime, a decision-making group that failed to build on an 11-5 season in 2016.
Though Jerry Reese helped guide the team to a pair of Super Bowl titles, his tenure will probably be remembered by the silliness that permeated the end. Rather than address the team's holes on the offensive line or at linebacker, Reese and company chose to make flashy purchases such as signing receiver Brandon Marshall and giving defensive end Jason Pierre-Paul a massive new deal.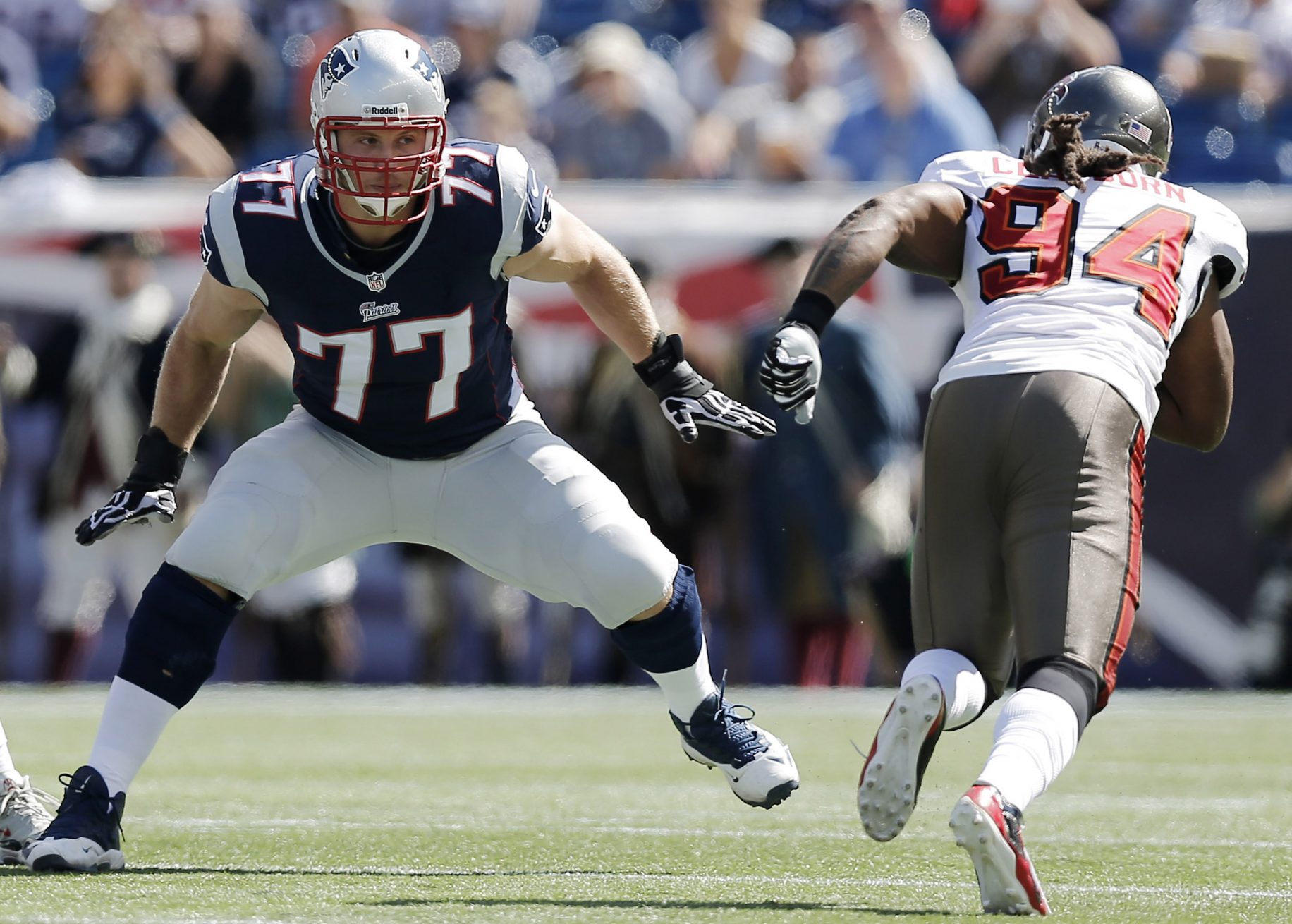 Ignored, in that process, was not only the team's glaring problems on the offensive line but the concept of depth as well.
Football is a painful sport, and the Giants found that out the hard way in 2017. The injuries piled up quickly, including Marshall and Odell Beckham Jr., both of whom were lost for the season after injuries in the same October game.
Other starters, like cornerback Janoris Jenkins and linebackers Jonathan Casillas and B.J. Goodson, were also injured reserve bound, as were the team's two proven blockers, guard Justin Pugh and center Weston Richburg.
With the starters out, play on the field deteriorated even further, as undrafted rookies and inexperienced veterans were thrust into primary roles. While some performed admirably in their unexpected promotions, their play didn't translate to the most valuable currency in sports: wins.
Meanwhile, the Giants could only watch as their bitter rivals from Philadelphia, an Eagles team that lost an All-Pro lineman (Jason Peters) and an MVP contending quarterback (Carson Wentz), go on to Minnesota where they earned their first Super Bowl win.
Gettleman's first signings don't provide the flash. They don't immediately dethrone the Eagles. They do, however, provide the depth necessary to ensure 2017's disaster doesn't happen again.
Through free agency, two potential starting spots on the rebooted offensive line have been taken care of through the adds of Solder and guard Patrick Omameh. Gettleman's true transactional prowess, however, comes in his other deals.
Two have been added from new defensive coordinator Jame Bettcher's blitzing unit from Arizona, where end Josh Mauro and linebacker Kareem Martin have come on board. While Martin could wind up starting, the addition of Mauro assures that veterans Pierre-Paul and Olivier Vernon don't have to be relied upon for every down.
On offense, Cody Latimer provides an experienced set of hands behind Beckham and Sterling Shepard. The secondary could also enjoy the newfound depth, as Gettleman not only added former Panther Teddy Williams at cornerback but veterans B.W. Webb and Curtis Riley as well. Another former Panther, running back Jonathan Stewart, can serve as a veteran mentor to sophomore Wayne Gallman, who began to receive the lions' share of carries in the late stages of last season.
Familiar faces, perhaps those not suited for a starting job but reliable in small doses, have been welcomed back for that purpose, including defensive linemen Kerry Wynn and Robert Thomas, linebacker Mark Herzlich, and offensive lineman Jon Halapio. Their newfound experience ensures that an emergency start will not be as blindsiding as it was in 2017.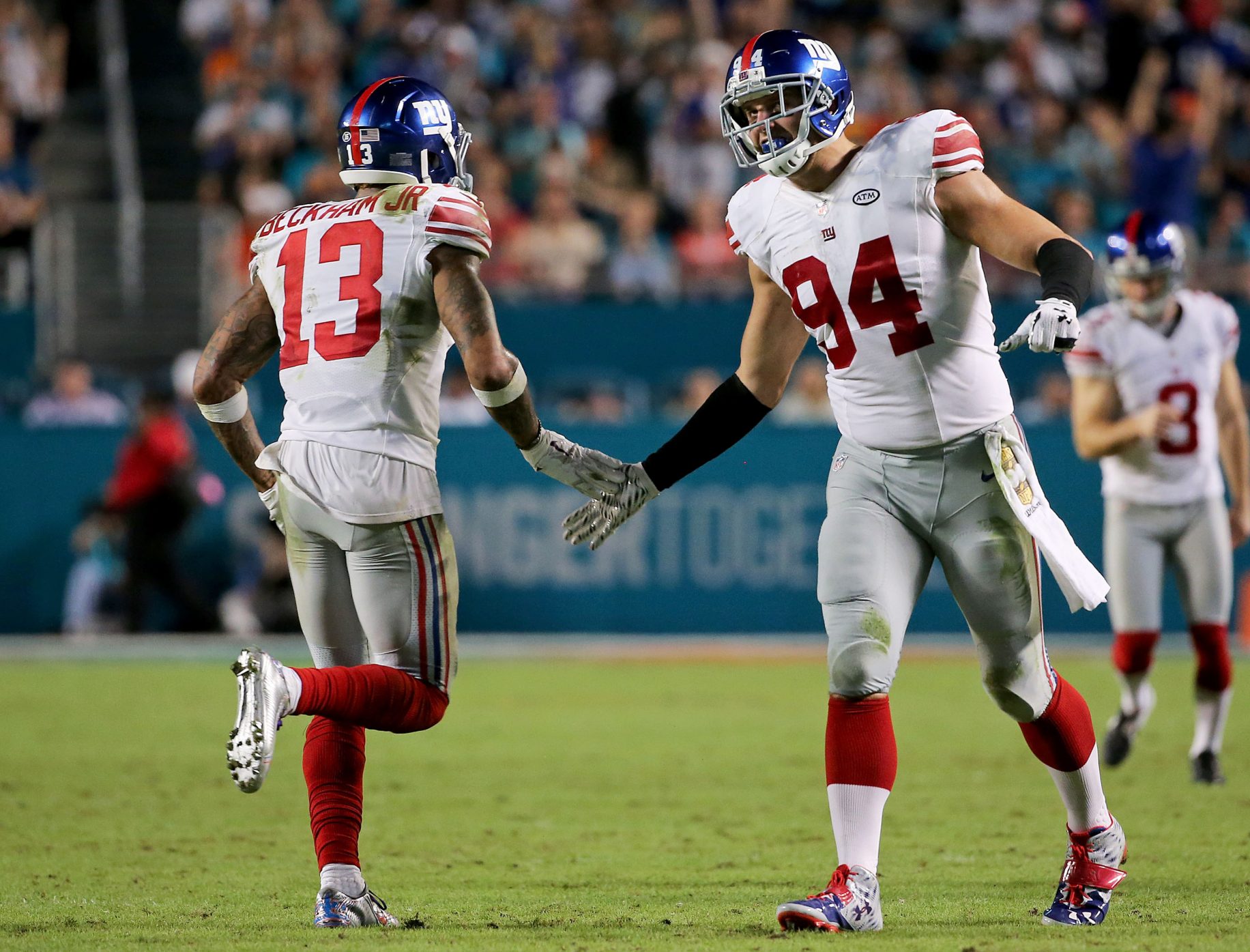 Unfair in the eyes of some, Reese's tenure will probably be remembered by Giants fans for the mismanagement that permeated the end. Reese had a plan, albeit one that required literally everything to go right. Once one facet of the plan went kaput, the entire operation collapsed.
Injuries are a part of the game, but, as Philadelphia so graphically pulled proved in February, they can be overcome with the proper roster. With these moves, Gettleman has made contingency plans, backup options that won't doom the Giants to another three-win fate.
Now, it's all up to head coach Pat Shurmur and company to effectively execute the changes on the field.
Follow Geoff Magliocchetti on TWITTER