The New York Giants will need to move some players around to fit into James Bettcher's 3-4 system, but they can make it work.
The New York Giants hired James Bettcher as their new defensive coordinator in January. Bettcher had previously been the defensive coordinator of the Arizona Cardinals, where he employed a 3-4 defensive scheme.
The team is in an interesting position, as they have only $14 million in cap space according to over the cap. This obviously means that they will have to be creative in how they shape their team.
The Giants have the talent on the roster to make the shift to a 3-4 defensive scheme without any major shifts in personnel. They can actually do it with the players currently on the roster, provided they re-sign a pending free agent.
This is an easy one. Harrison is one of the most dominant run stuffers in the game today, with Pro Football Focus naming him their top run stopper in 2017. Additionally, Harrison spent 2014-2016 as the Jets nose tackle in a 3-4 defense, producing 193 tackles in those three years. He should have absolutely no issue reverting to a 3-4 defense, and will still be clogging up the middle of the line of scrimmage for the Giants.
Tomlinson had a solid rookie year at defensive tackle, starting all 16 games and racking up 50 tackles. He was helped by playing alongside Harrison and should continue to improve. He'll thrive on the inside cleaning up the running plays that Harrison can't get to.
Vernon has given the Giants exactly what they wanted from him since joining the team prior to the 2016 season. He has 15 sacks and 101 tackles in his two seasons with the team.
He could move to a standup pass rusher, but he's been so successful against the run since joining the Giants that it wouldn't make sense to move him off the line. Football Outsiders had him ranked ninth in 2016 and 22nd in 2017 against the run. Keeping him as a dual-threat defensive end will maximize his talent.
Although Bettcher prefers the 3-4 system, he likes to have an EDGE rusher that he can set up as either a linebacker or a second defensive end. In Arizona, that rusher was Chandler Jones, who had a lot of success, picking up 28 sacks in two years with Bettcher.
Pierre-Paul has a skillset that would work well in a hybrid role. His speed, combined with the multitude of different angles that the hybrid rusher can attack from, will make him very dangerous. In fact, Jones was Arizona's second choice for that hybrid role behind, you guessed it, Pierre-Paul.
Recently signed Kareem Martin is an early favorite for the starting outside linebacker job. He played in Bettcher's system for the past two years as an outside linebacker. He's not a great pass rusher, collecting only 3.5 sacks in four NFL seasons.
However, he has experience in Bettcher's system and knows what is expected of linebackers in the scheme. That can be valuable to a team without much depth at the linebacker position. He isn't locked into a starting job, but he has to be considered an early favorite.
Goodson has the most to gain from the switch to the 3-4 system. He played inside linebacker in the 3-4 defense that Clemson ran, and he produced 108 tackles in his senior year, as well as 26 his junior season.
Goodson took over as the starting middle linebacker for the Giants in 2017, but injuries limited him to only seven games. However, he was productive in those games, recording 53 tackles. If he can stay healthy he should have a big year as a middle linebacker in a 3-4 scheme.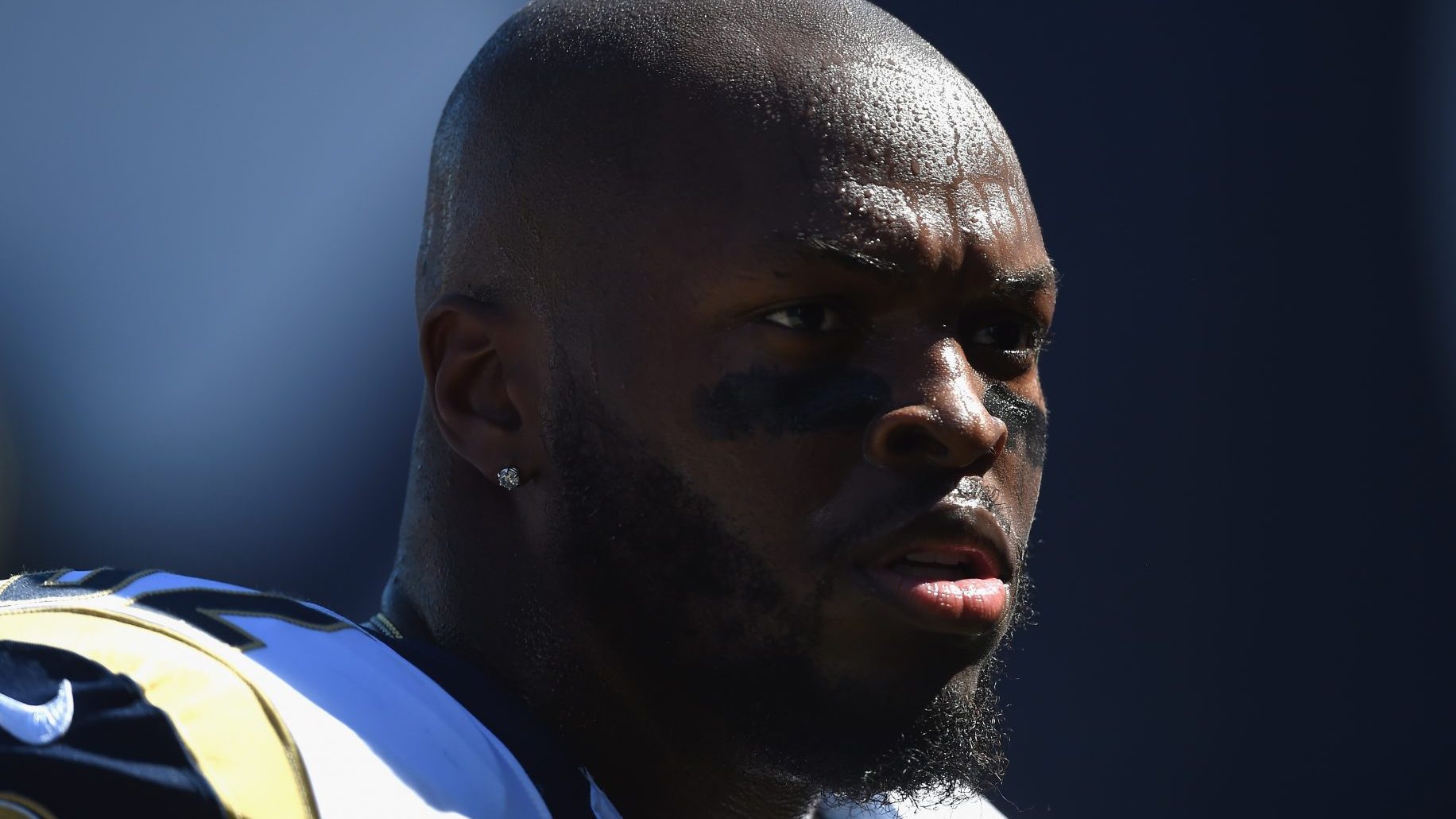 Ogletree, recently acquired from the Rams for two draft picks, is a speedy linebacker who is very strong in all facets of the game. In 67 career games, he has produced 502 total tackles, a rate of 7.5 tackles per game.
In addition to being a great tackler, he's a defensive playmaker, forcing 12 fumbles, including 10 in his first two seasons. He's also put up 5.5 sacks and six interceptions in his career. He was brought in to be a game-changing linebacker, and the team hopes he lock down the second level for the Giants.
Jenkins struggled some last season, playing only nine games, being suspended for one game by the team, and appearing uninterested in playing at times. However, he still possesses elite coverage skills.
He has 16 interceptions in his career, and has returned six of them for touchdowns. He's a playmaking corner who can change the direction of a game with a single play, and can shut down any receiver when he's on top of his game. If he returns to his 2016 form it will go a long way towards improving a secondary that struggled last season.
This one is somewhat worrisome considering his struggles last season, both on and off the field. However, the team invested the ninth overall pick in him in 2016 and are unlikely to give up on him. Dave Gettleman said that he plans to give Apple a clean slate with the new leadership.
With the release of Dominique Rodgers-Cromartie, Apple is the best option remaining on the roster. The team needs him to step up in a big way and prove he was worth his draft position.
This goes without saying. Collins has established himself as a top safety in the league, producing 332 tackles, with an impressive 254 of them coming solo. He's become one of the best in-the-box safeties in the NFL, and has become a strong coverage safety as well.
James Bettcher must be extremely excited to get Collins into his defensive scheme. He's a do-it-all safety who can fill any role in the defense.
Thompson struggled during his sophomore season, although it should be noted that he only played two games his rookie season. He only collected one interception and struggled with coverage at times.
However, he was a great playmaker in college, collecting 19 interceptions during his four years. His skill set complements Collins' very well, and if he can regain his confidence can be a solid free safety for the Giants in 2018.