Brooklyn based Franklin Group delivers promotional items to sports teams locally and around the country.
The most important thing about going to a sporting event is the actual game itself. You're always a lot happier leaving the stadium or arena if your favorite team wins the game, but that experience is never a guarantee. These days, the whole aura of going to a sporting event is not just about the game itself, but also about the overall experience from the time you walk into the stadium or arena until the time you leave.
Before a season begins, teams are very excited to announce not only their game schedules, but also their promotional schedules for home games. Many fans will go to games regardless of what might be given out, but there are also a lot of fans that circular certain days on the schedule because there is a highly sought after keepsake that they're going to go home with.
Brooklyn based "Franklin Group" works with a lot of local and national teams to produce many promotional items that are given away at games.
"I have a passion for sports and I've always liked going to sporting events," said Steven Zuller, CEO of Franklin Group. "From there, I've developed this strategy of partnering up together with sports teams, first on a local level and then we've taken it on to a national level."
Among Franklin's local ties is a partnership with Brooklyn Sports & Entertainment which includes the Barclays Center, NYCB Live-Home of the Nassau Veterans Memorial Coliseum, the Brooklyn Nets and New York Islanders. Working with the Nets was Franklin Group's first deal with a sports entity and is a relationship that began when the team was still playing in New Jersey.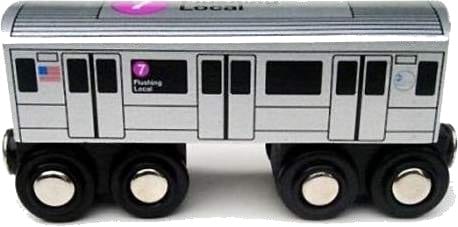 Years later, the partnership continues and is very strong.
"That was our first dive into the sports world," said Zuller. "It's shown us a lot about how the sports world operates."
Other local teams and entities that Franklin Group partners with include the Prudential Center, Devils, and the Mets. Chances are that when you attend a home game of one of these teams, you'll be taking home some sort of promotional item that they produced for either an announced giveaway or just something handed out in the venue like a t-shirt, lanyard, or keychain.
A look around the Schwartz home will find many of these cool items like bobbleheads, rally towels, scarves, magnetic schedules, posters, cups, bags, and hats. There are times that we, like other families and just sports fans in general, will go to games spur of the moment, but there are dates when plans are made in advance and tickets are secured for games when there is a special giveaway.
Win or lose, coming home with a coveted piece of sports memorabilia makes for a great experience at the ballpark or arena.
"A good promotional item for a franchise is something that is memorable and something that you can go home with and you're going to keep it," said Zuller. "It's something that's not going to be left behind and something that is not going to be thrown out. Teams put a lot of effort into coming up with great creative ideas. They're looking forward to what they can put on their calendar for next year already."
One particular giveaway item that always seems to be on a sports fan's radar is a bobblehead.
It could be a current player or coach or even a legendary figure from a team's past but tell fans you're giving out a bobblehead means a tremendous demand for tickets. Franklin works with a lot of their clients to come up with creative ideas for bobblehead giveaways and some of them really raise the bar for future projects.
"You really need to give credit to the marketing department of these teams and the franchises that we deal with," said Zuller. "We work together with them and we collaborate wth them in terms of getting them what their vision is."
One of Franklin's national clients are the San Jose Sharks and they have collaborated on a bobblehead giveaway that has drawn national attention. On Mar. 20, the Sharks will be giving away a shirtless Joe Thornton bobblehead inspired by a photograph taken of Thornton walking around Pittsburgh without a shirt on last year.

Regardless of what type of bobblehead it is or what the concept is, producing the souvenir is a lengthy process.
"Every little detail is gone through," said Zuller. "There's proofs and when you're going through the production of it there's so many different factors that go into it. We even take videos of our factories and we'll show them at different stages of the way of how they're coming out."
Franklin is also heavily involved with the Red Bulls and NYCFC, the area's local Major League Soccer teams. Among the promotional items that you will see pop up at Red Bull Arena or Yankee Stadium are commemorative scarves which are a traditional requirement for the avid soccer fan. It could be an in-stadium giveaway or a season ticket holder gift, but if you see someone wearing a scarf in Harrison or the Bronx, chances are it came from Franklin.
"We're doing a lot of scarves," said Zuller. "They're huge, especially for the Red Bulls and NYCFC. Teams take a lot of pride in what they put out there."
While fans race to go online or to the office to secure tickets to games that feature popular giveaways, there are also many days and nights during the course of a season when you're taking something home from the game that you didn't expect to. You might catch a t-shirt that is launched into the seats or you might be handed something in the concourse like a drawstring backpack or a lanyard.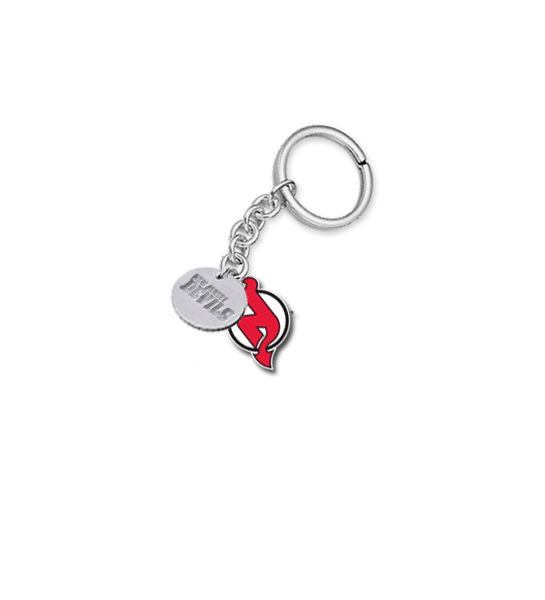 Those may very well have been produced by Franklin as well.
"We do a lot of that," said Zuller. "The credentials that you see people walking around with. Those come with the lanyards. You'll get a lot of those rally towels and clappers. As playoff time comes, there's a mad rush to get everything that (the teams) need in a short period of time."
In years past, my family and I have gone to countless sporting events but we've always zeroed in on a handful of dates when there has been a really cool giveaway. It may have been a bobblehead, arm sleeve, wristbands, or a hat but whatever it was it's found a landing spot somewhere in our home. There's also plenty of rally towels, bags, magnetic schedules, and keychains that remind us about the family time we enjoyed at the ballpark or arena.
Franklin Group works tirelessly to help create those memories, not just at sporting events but also for companies who want to distribute promotional items as well as those who need souvenirs and favors for parties like weddings and Bar/Bat Mitzvahs.
Don't forget to follow me on Twitter @pschwartzcbsfan. You can visit Franklin Group at www.franklingroupusa.com and follow them @Franklin_Group.