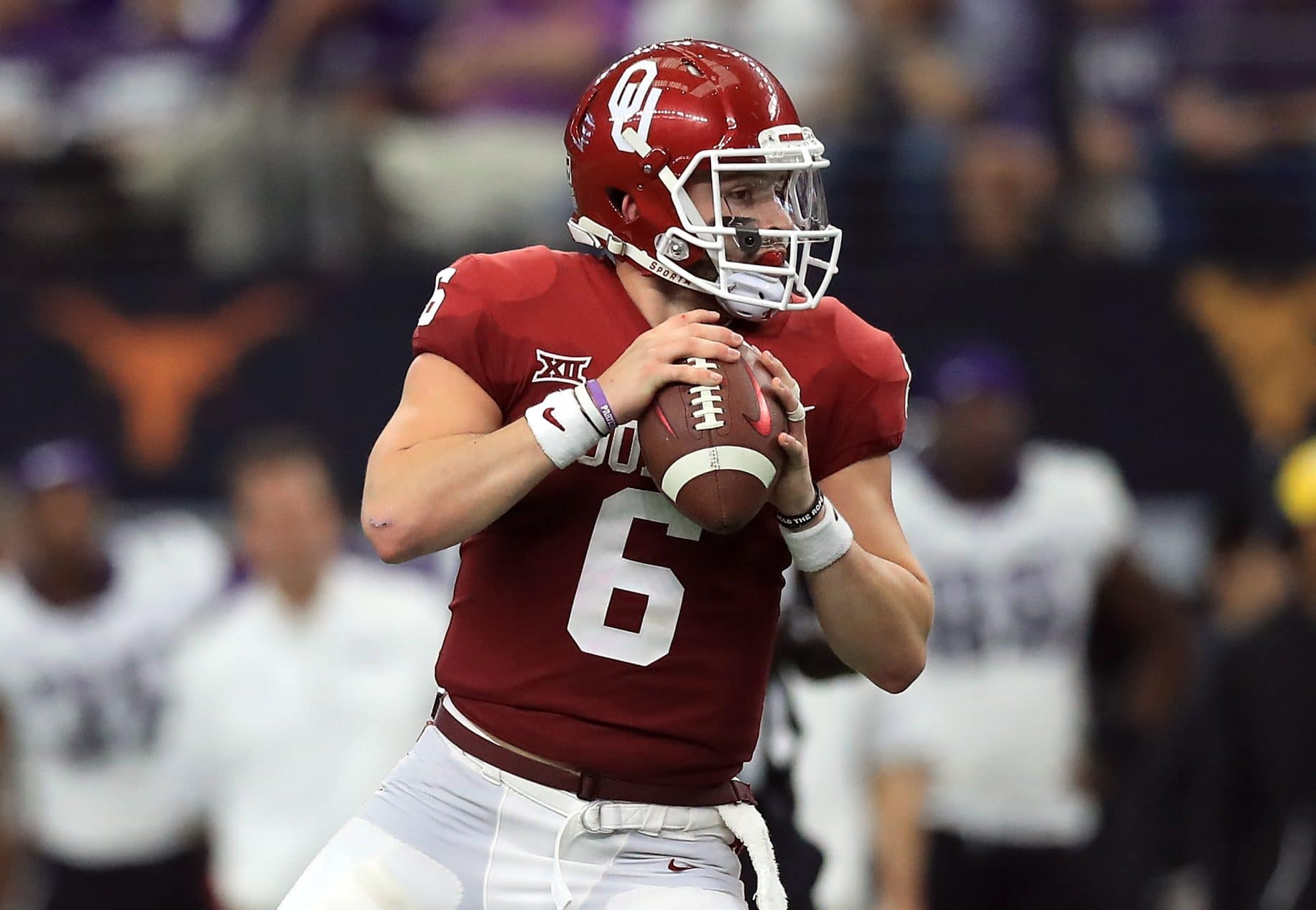 We now know where the New York Jets will pick in the 2018 NFL Draft, so allow the speculation to officially commence pertaining to who they'll select in four months.
The New York Jets got some help from the right teams on Sunday which resulted in the sixth overall pick the fourth time this century in the 2018 NFL Draft.
2018 NFL draft order, non-playoff teams.
1. CLE
2. NYG
3. IND
4. CLE (Via HOU)
5. DEN
6. NYJ
7. TB
8. CHI
9/10. OAK/SF (coin flip)
11. MIA
12. CIN
13. WAS
14. GB
15. ARI
16. BAL
17. LAC
18. SEA
19. DAL
20. DET

— Field Yates (@FieldYates) January 1, 2018
History of the sixth overall pick for the Jets:
2017: Jamal Adams, S, LSU
2015: Leonard Williams, DE, USC
2008: Vernon Gholston, DE/OLB, Ohio State
1976: Richard Todd, QB, Alabama
1974: Carl Barzilawskas, DT, Indiana
1971: John Riggins, RB, Kansas
There are a lot more hits on that list than misses, although Vernon Gholston sticks out like a sore thumb. Although if the Jets can get a player more like their past two NFL Drafts with the sixth pick, then they should be pretty set.
Something of note in terms of who is ahead of the Jets. Three teams have a huge need at the quarterback position:
No. 1 pick Cleveland Browns (2018 NFL Draft)
No. 2 pick New York Giants (2018 NFL Draft)
No. 5 pick Denver Broncos (2018 NFL Draft)
Jets, I have a message for you: go get your quarterback.
There are several options to trade up in front of you and there should be enough quarterbacks available for you to get your guy. Don't play the waiting game. You've done that for 50 years. It's time to solve the position.
There are four quarterbacks who are being discussed in that top-10 range right now:
I would trade up to the third overall pick in a trade with the Indianapolis Colts. If you don't trade up, someone else will. The guy most likely to be available is Baker Mayfield and ironically enough, that's my favorite quarterback in the class.
There are a few question marks about his size and his maturity, but I think the intangibles he brings to the table and a jack of all trades mentality should suit him well in the pros.
Also, a friendly reminder: Josh Allen is the type of quarterback NFL teams draft every year and there are numerous examples of guys failing who are height, weight and speed guys. I wouldn't touch him with a 37.5-foot pole.
While there are still four months until the Jets have to make this decision in the draft, a lot can change. For example, in March, the best free agent quarterback class of all-time may be available. That could certainly alter who still needs a quarterback in April.
Top needs for the Jets in 2018:
Quarterback
Edge rusher
Offensive line
Cornerback
Running back