Sunday, the New York Jets will open the 2017 season in Buffalo. Kicking off the season against their division rivals is nothing new.
Despite the fact that most experts are predicting that the New York Jets will fall flat on its face this season, there's one thing Gang Green should be looking forward to. Their opponent in Week 1.
Sunday will mark the 12th time that the Jets have opened the season against the Buffalo Bills. An even dozen. That is the most they've faced any opponent to start the regular season. Going back to when they played their first game in franchise history against Buffalo in 1960, the Jets have always fared well against their division rivals.
Looking back in history, the Jets have gone 8-3 against the Bills in season-opening contests. They've won five in a row, going back to 1987.
Gang Green is also no stranger to opening the season in Buffalo. This will be the 10th time they've made the trip upstate for a Week 1 matchup.
Speaking of looking back, let's revisit some of the most memorable season-opening matchups between the division rivals.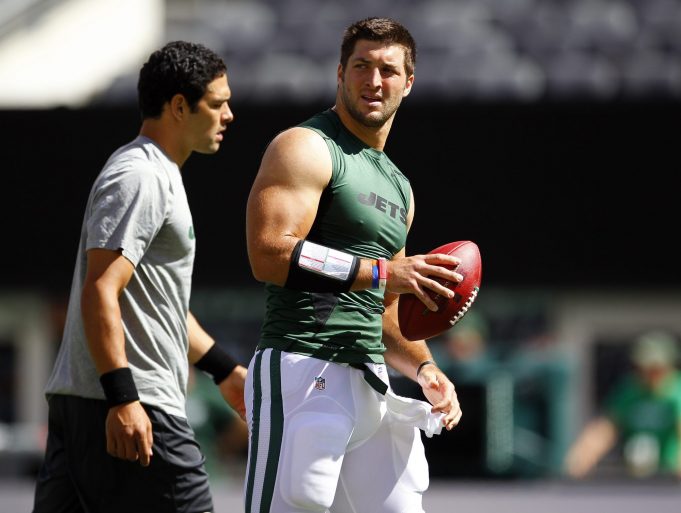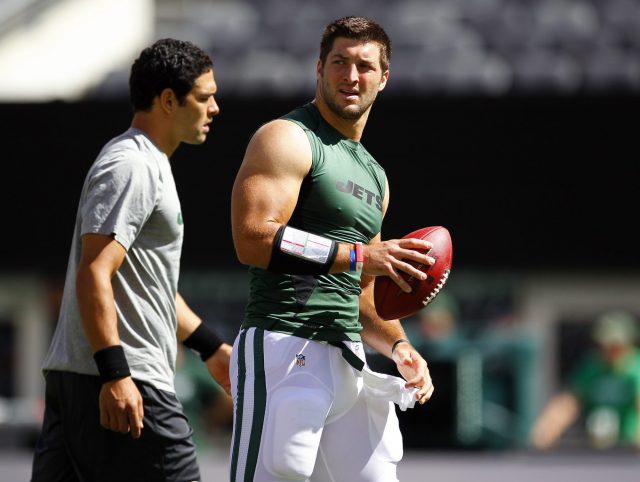 2012
The Jets debut their two-headed quarterback with Mark Sanchez and Tim Tebow. Tebow hardly sees action, but Sanchez shines, throwing for 266 yards and three touchdowns as the Jets set an Opening Day record for most points scored in a 48-28 win.
2002
Chad Morton made NFL history when he became the first player to return a kickoff for a TD in both regulation and overtime as the Jets defeated the Bills 37-31 in Drew Bledsoe's debut.
1994
Under new head coach Pete Carroll, the Jets won for just the second time in 14 games against the Bills. Led by a great defensive effort the Jets get the Carroll era off to a great start in a 23-3 victory.
1987
Ken O'Brien threw for 276 yards and two TDs as the Jets defeated the Bills 31-28 for the seventh straight time.
1986
Wesley Walker and Ken O'Brien connected on a 71-yard TD pass to put the game away in the fourth quarter. O'Brien threw for 318 yards and three TDs in the Jets 28-24 victory.
1972
John Riggins posted his first career 100-yard rushing game and Bills QB Dennis Shaw was intercepted four times in the Jets 41-24 victory. After missing all but four games in 1971, Joe Namath returned but completed just five passes for 113 yards.
Mark Kelly covers all New York Sports and the New York Jets for ProFootballSpot.com. You can follow him on twitter @CkmagicSports. A two-time Emmy Award Winner and former ESPN Researcher, Mark's story of surviving cancer has touched many lives. Read more about Mark here or go to CKMagicSports.com and click on KNOCKOUTCANCER.