Marvin Lewis as the next coach of the New York Giants? He brings a mixed bag to the role, but which side overwhelms the other, the pros or cons? 
A large part of the New York Giants offseason will revolve around hiring a new head coach. Bringing in a solid sideline leader will help the team on their road back to the playoffs. One potential option for the team to explore is the head coach of Cincinnati Bengals.
Marvin Lewis plans to leave the team this offseason after 15 seasons, according to Adam Schefter of ESPN.
Lewis has 15 years experience of the head coach of the Bengals and 26 years of NFL experience total when his time as an assistant is included. If the Giants bring him in, he will bring a great deal of experience to the team, but also comes with a set of red flags.
Con: Playoffs
The biggest strike against Lewis is his track record in the playoffs. He is 0-7 in the playoffs for his career. Playoff football is a different animal than regular season football, much more demanding and physical. The fact that a defense-first head coach has been unable to win a playoff game in 15 years is concerning.
The ultimate goal of every season is to win the Super Bowl. To do that a team must win either three or four playoff games depending on whether they get a first-round bye.
While neither Carson Palmer or Andy Dalton is an amazing quarterback, both are good enough to win at least one playoff game. The fact that the team has failed to win a playoff game so many times has to fall on Lewis. It can't be blamed on a flawed roster that many times.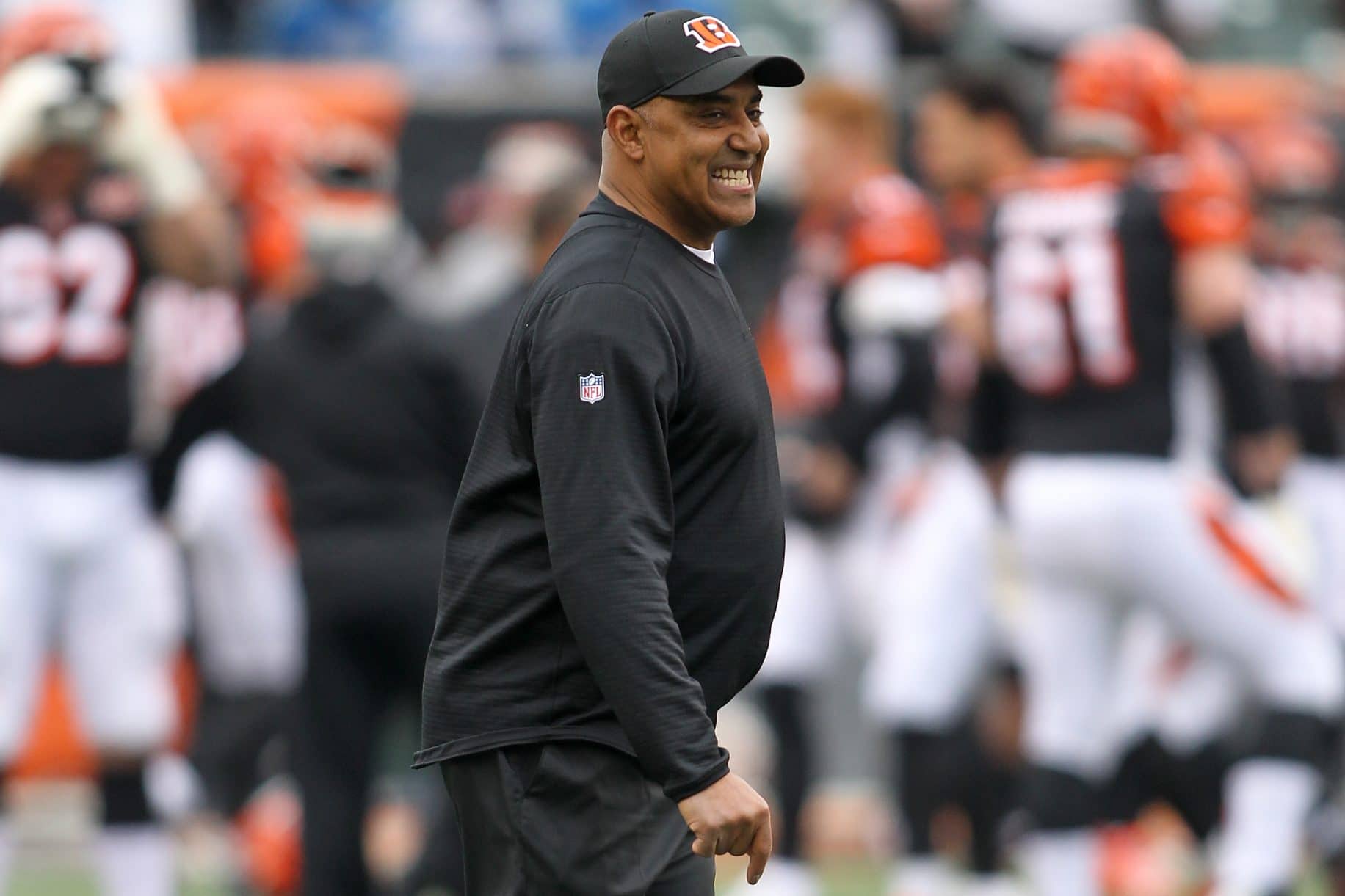 Pro: Defense first
Lewis' background is as a defensive coach. He served as the Linebackers Coach for four schools in the NCAA and filled the same role with the Pittsburgh Steelers. He also served as Defensive Coordinator with the Baltimore Ravens and Washington Redskins before getting the Head Coaching job with the Bengals.
The last time the Giants had a head coach with a background as a defensive coach was Bill Parcells. While Tom Coughlin had a lot of success as the head coach, Ben McAdoo was such a disaster that the team needs to go in a different direction.
Bringing in a defensive minded coach will allow the offensive coordinator, whether it's Mike Sullivan or somebody else, work with the offense and try to get it back on track. The team has plenty of skill, and allowing the coordinator to take control will help them reach their potential.
Lewis had the Bengals defense in the top 10 in yards against four times and had them in the top 15 seven times in his tenure as head coach. More importantly, he had them in the top 10 in points against six times and in the top 15 eight times.
Cincinnati is currently 15th in points allowed and if they remain that high after Week 17 it will be the seventh straight year they finish in the top 15, and the eighth time in the past nine years.
Con: Veteran  QB
Nobody knows what's going to happen with quarterback Eli Manning. The team could bring him back to start next season and help mentor the young quarterback they will almost surely keep on the roster on the roster, be it Davis Webb, a rookie drafted this season, or both. Manning cares very much about being a Giant, and it would not be surprising if he truly wants to stay despite his benching this season.
The team could trade him to a team in need of a quarterback (the Jacksonville Jaguars make a lot of sense). They could outright release him, and he could even retire (although retirement is the least likely of the scenarios).
However, right now Manning is on the roster and has a contract for next season, and what a coach can do with him can't be ignored. Although every quarterback is different, Lewis' handling of Carson Palmer is concerning.
Palmer was 31 during his final season in Cincinnati, and he had an awful season. He went 4-12, threw 20 INTs, and had an 82.4 rating. His late-career resurgence with the Arizona Cardinals shows that he wasn't washed up during that final season.
Palmer was never quite at the same level of Manning, but Lewis' failure to have success with one veteran doesn't inspire a lot of confidence that he will be able to get maximum production out of Manning should both be here next season.
Pro: Effort
One issue the Giants had this season was players seemingly giving up on the team. Dominique Rodgers-Cromartie and Janoris Jenkins were each suspended a game, and Eli Apple was a healthy scratch for four games.
The team had several games where they seemingly put up no effort, specifically against the Los Angeles Rams and the San Francisco 49ers. The team was embarrassed in both of those games, and a big part of that was the lack of ability McAdoo had in motivating his team.
Marvin Lewis has never had that problem with the Bengals. They've always been a proud team that is tough to play, no matter what their record or skill level is. He is an expert at getting his players, specifically his defensive players, to play with pride and play hard no matter the situation. This is a team that clearly needs that from their coach.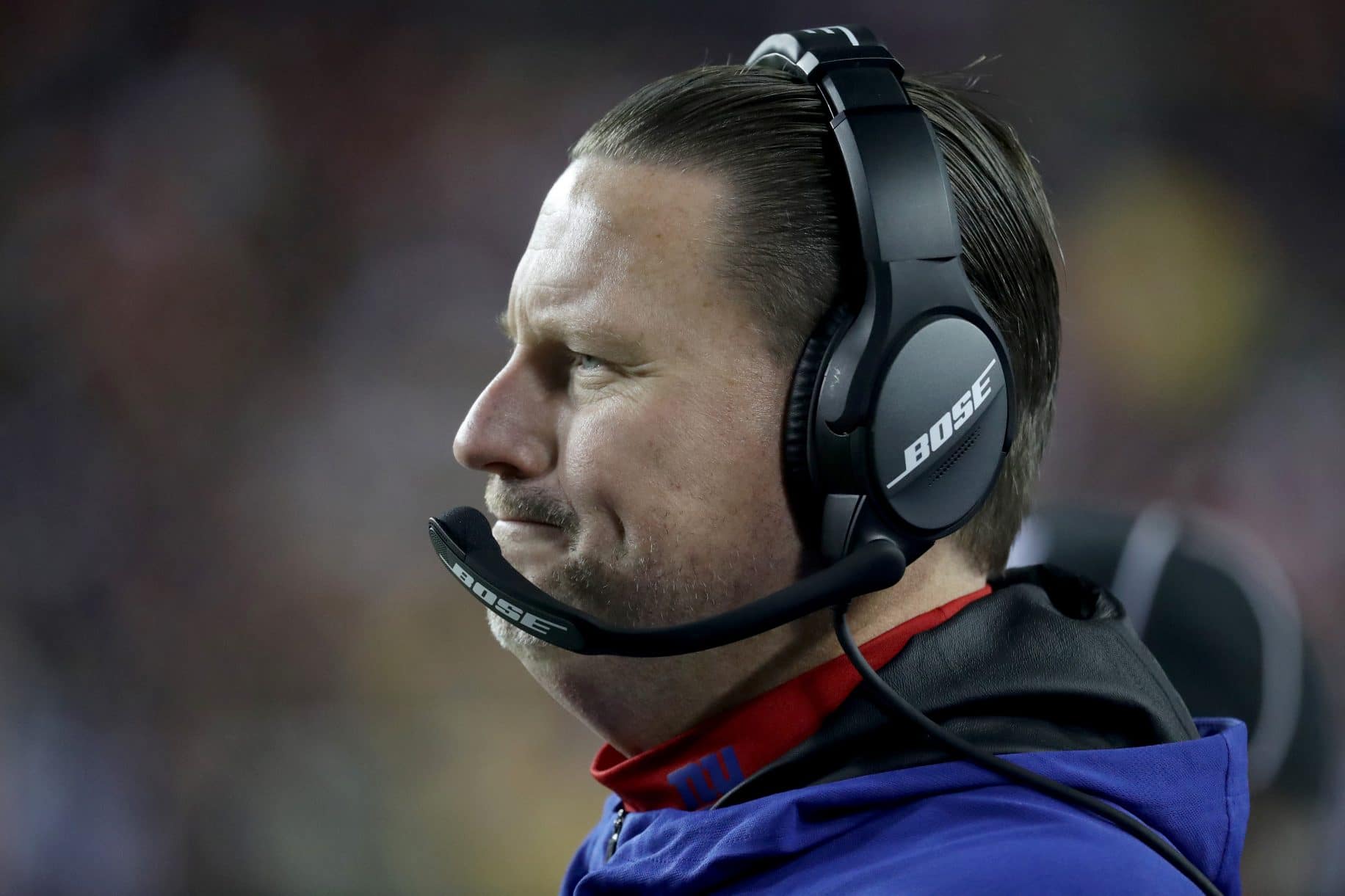 Con: Discipline issues
Lewis has had difficulty controlling some of his more problematic players. Chad Johnson pretty much did whatever he wanted during his career, getting numerous penalties and fines for taunting. According to Jason La Canfora of CBS Sports, he doesn't even know how much he paid in fines. That's how often he was fined.
Current Giants wide receiver Odell Beckham Jr. has drawn numerous comparisons to Chad Johnson. Both are insanely skilled but have maturity questions. Both have a tendency to draw as much attention to their antics as their skills.
The Giants have been trying to get Beckham under control for the better part of the last two seasons. Hiring the coach who had seemingly no interest in controlling Chad Johnson would work opposite to those goals.
It wasn't only Johnson that Lewis has been unable to control. Vontaze Burfict has played under him since 2010, and Lewis has had no interest in controlling his play that often goes way over the line.
Adam Stites of SB Nation has broken down every single incident involving Burfict, who has shown himself to be the dirtiest player in the league. Lewis has done almost nothing to keep Burfict in check, seemingly letting him run wild and letting the league handle it.
This isn't the proper way of handling a payer like Burfict. He can't know that nothing will happen to him internally because players make so much money that a fine doesn't have any effect. Coaches need to punish players for repeated dirty play.
One layer that a coach completely fails to discipline can be blamed on the individual player. Two players that a coach shows no interest in reprimanding, however, is a problem with the coach.
Final verdict
Although Lewis brings a great deal of experience to the role, he isn't the right guy to lead the Giants in their quest to return to the playoffs.