U.S. Open champion Sloane Stephens adds some star power to the Big Apple in the inaugural New York Open.
It wouldn't be a stretch to think that Sloane Stephens might own an "I Love New York" t-shirt. After all, it was in New York where she won her first grand slam title, a straight sets win over fellow American Madison Keys at the U.S. Open back in September. Stephens now loves New York so much that she's not waiting until next summer to come back.
She'll be here in a couple of months.
Stephens will participate in a pair of exhibition matches on opening night of the inaugural New York Open, an ATP tournament coming to the Nassau Coliseum Feb. 11 to 18. She'll take on Genie Bouchard in one exhibition match during the opening night extravaganza. Also, former U.S. Open Champion and New York native John McEnroe will face James Blake and then, all four players will compete in a mixed-doubles match.
"I love New York, and obviously have some amazing memories there," said Stephens. "I've never been to the Coliseum before. It'll be great for me, playing against my friend Genie, and I'm really looking forward to it. We grew up playing together at the same academy with the same coaches. Genie is my friend. We play doubles together and I spend a lot of time with her. I'm looking forward to it, but like any other match I'll just go out there and compete and try to play my best."
The actual tournament competition will begin with qualifying rounds on Sunday Feb. 11 with the first session taking place on Feb. 12, the semifinals on February 17th and then the final on Sunday Feb. 18. Among the players that have committed to playing are Sam Querrey (ranked 13th in the world), Kei Nishikori, Long Island native Noah Rubin, and 2017 French Open doubles champion Ryan Harrison who won this tournament last year when it was the Memphis Open.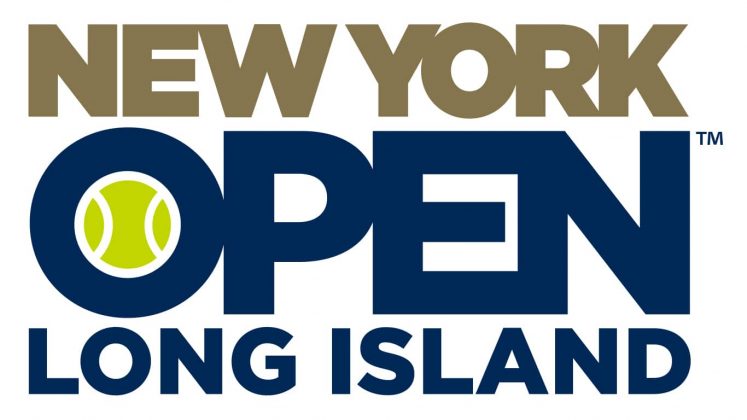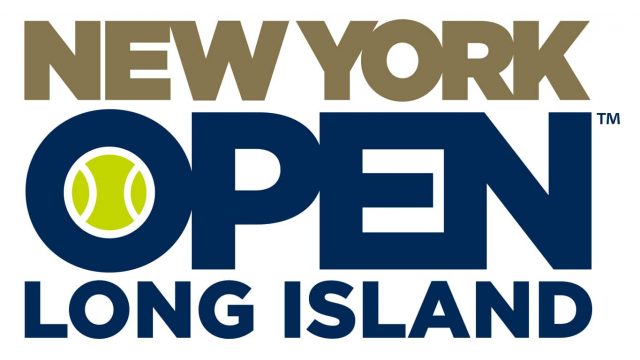 But on opening night, many of the eyes in the Coliseum will be on Stephens who returns to the market where she became a Grand Slam champion on one of the world's biggest stages.
"Playing in the U.S. is big for American players, so I think that has a lot to do with it," said Stephens. "But I think in general, New York is a fun and exciting place to play, so that's why I always look forward to coming back there and playing."
The tournament is run by GF Sports, a sports media entertainment company based in New York that was launched in July 2015. They acquired the Memphis Open that year while the Nassau Coliseum was being renovated. Then they partnered with Brooklyn Sports & Entertainment to bring the event to Long Island and the new-look Coliseum this year.
When putting together the opening night lineup, Ripple and his team received a rocket-serve quick commitment from Stephens thanks to the type of venue that the Coliseum was transformed into.
"We had a great opportunity to be able to have it housed there in what is now a state-of-the-art facility and one in which we're going to be thrilled to produce this event really for the next 10 years," said Tournament Director Josh Ripple. "Sloane was really the first person to commit to doing this, and it's really important to the debut to have some of the WTA Tour players along with some of the men. We really appreciate that she had trust in us."
The three exhibition matches slated for opening night will be eight-game pro-sets. Even though it's an exhibition, Stephens will bring a business as usual approach to the event.
"You go out there and practice like it's a regular match," said Stephens. "An eight-game pro set isn't something we do often, so that's a little bit tricky, but you go out and play like you would normally play."
GIVEAWAY! Ask @JohnIsner a question to win tickets to John's first match @NYCBLive The best two questions will be answered and receive 2 Lower level tickets to his first match Thursday Feb 15th! Reply with your question, retweet + follow to enter! pic.twitter.com/0NclgXnwBz

— New York Open (@NewYorkOpen) December 13, 2017
New York has had it's share of non U.S. Open events over the years like the Virginia Slims women's tournament that took place at Madison Square Garden, and U.S. Open warm-up events like the WCT Tournament of Champions at Forest Hills and the Hamlet Cup on Long Island.
But the New York Open is something new and Stephens is excited about being a part of it while also having an opportunity to play in front of the New York area fans again, many of which might not have had an opportunity to go to the U.S. Open.
"I think it'll be great," said Stephens. "Playing an exhibition in front of great crowds is always amazing. I've been in New York but haven't played there since the US Open, so I think it'll be really great and have a good crowd. And playing with James and John…it's going to be amazing and I'm looking forward to seeing the renovations at the Coliseum."
Stephens will certainly bring star power to the New York Open. The organizers have put together an impressive field for the tournament as well as what will certainly be fun-filled opening night with no shortage of current and former tennis champions.
There have always been tennis exhibitions throughout the year in New York at various venues that have wetted the appetite of local tennis fans, but now there's a new tournament in the area and the New York Open fills a void for those fans who normally have to wait until August for tennis like this.