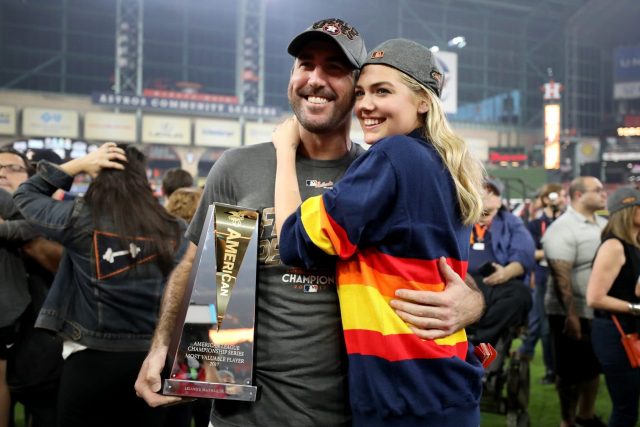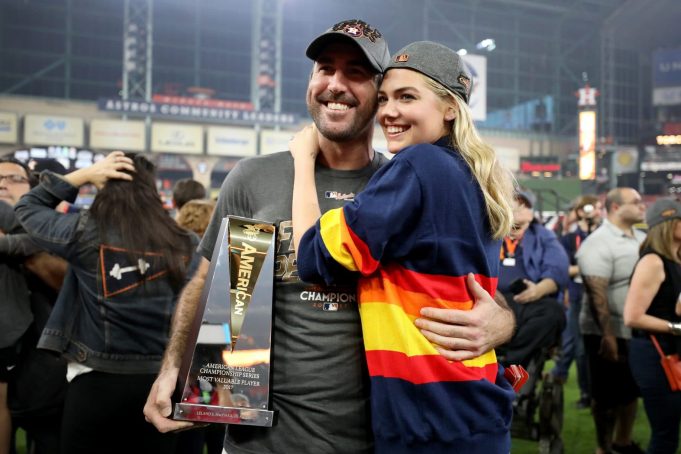 Watch the stellar Kate Upton celebrate with her guy, Houston Astros starting pitcher and 2017 ALCS MVP, Justin Verlander.
Depending on how you look at it, there could be a positive in the New York Yankees falling in Game 7 of the ALCS to the Houston Astros.
The bitter loss from a New York point of view means more face time for the stellar Kate Upton. Obviously, Upton, the multi-time Sports Illustrated Swimsuit cover girl, is engaged to the Justin Verlander, the man whom completely dominated the Yanks twice in the series.
He was also named ALCS MVP for his efforts.
And your ALCS MVP is @JustinVerlander!
Via @MLBONFOX https://t.co/HC3nri6IhL

— FOX Sports (@FOXSports) October 22, 2017
But let's keep our focus on Upton, for obvious reasons. Here's her celebrating with the former Detroit Tigers ace:
A special moment between Kate Upton and Justin Verlander #astros #abc13 pic.twitter.com/4hfSD21rr5

— David Nuño (@DavidNunoABC13) October 22, 2017
And a few more shots of the two celebrating, courtesy of Getty Images: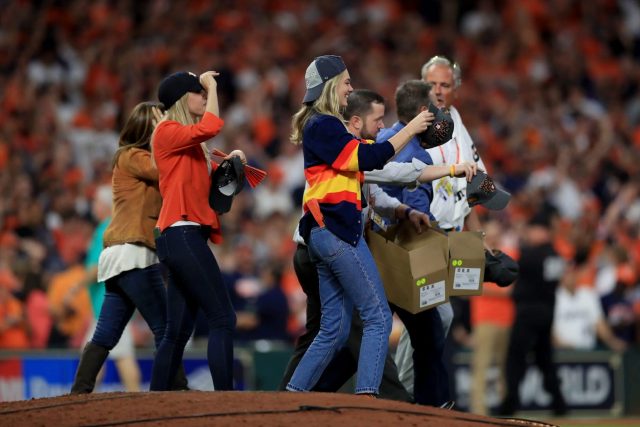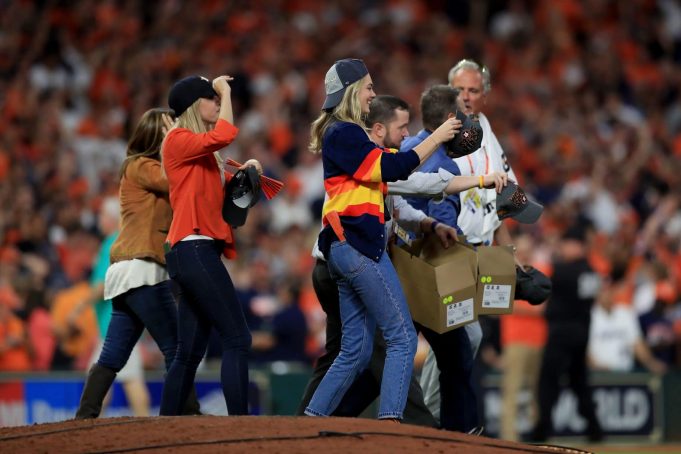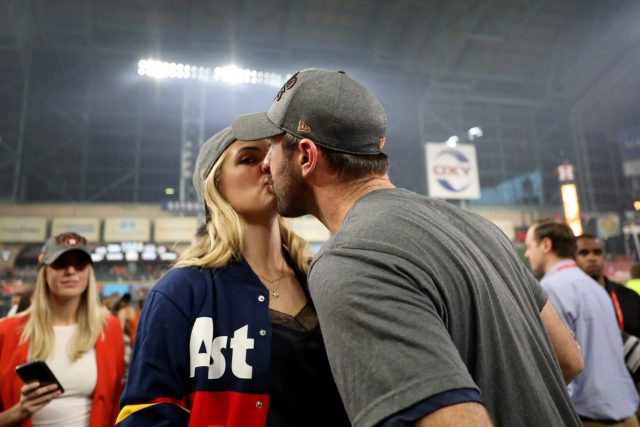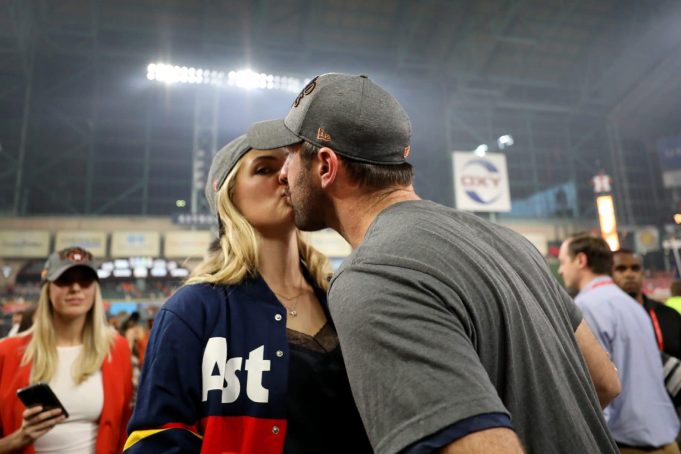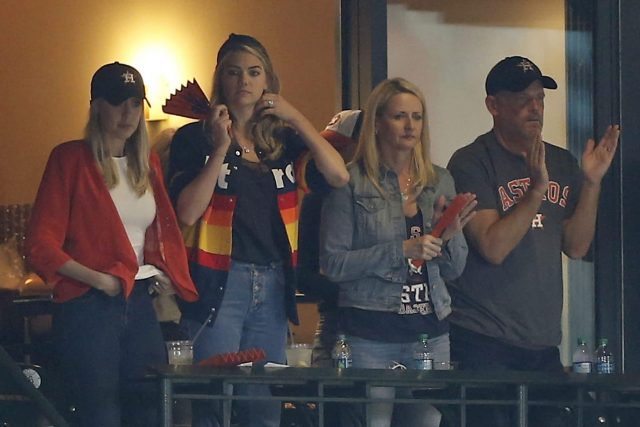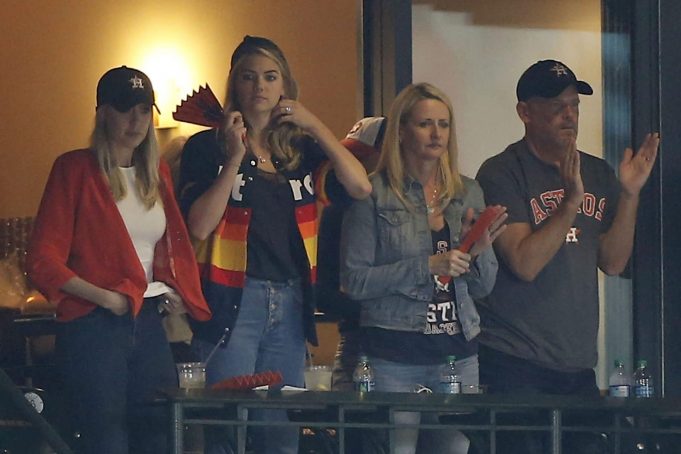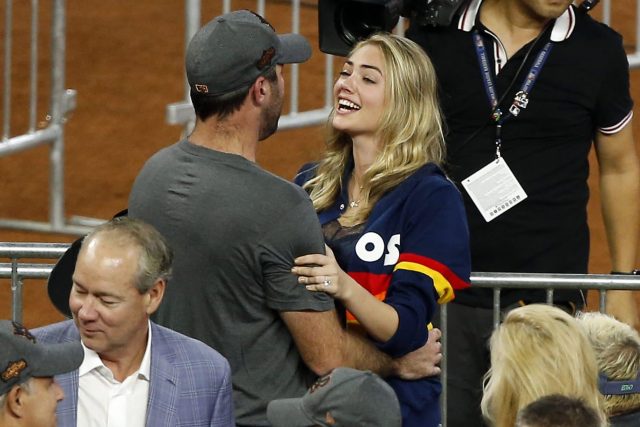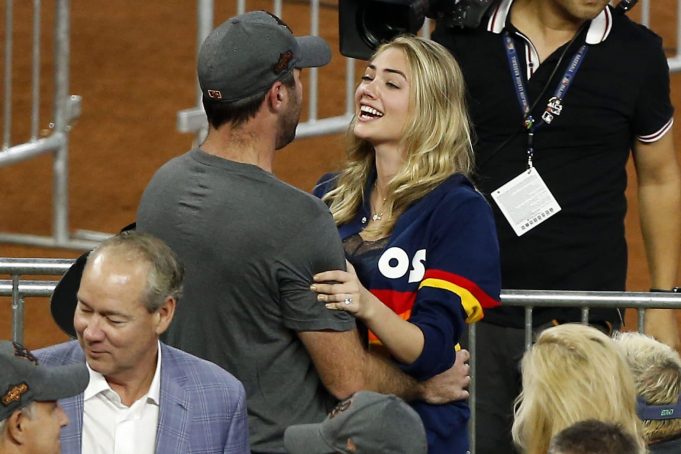 Yeah, it's rough Yankees fans. But at least Kate receives a little face-time on such a disheartening night.