Forget Canton, Ohio. Soon, the NFL Experience in Times Square will allow football fans of all ages to fully realize football heaven.
A
few weeks ago, my family and I, along with my friend and his family, visited the Pro Football Hall of Fame in Canton, Ohio. After an afternoon to remember, we were walking out to the car when my friend Robert leaned over to me and said, "That was football heaven!"
He couldn't have been more right.
It was an unbelievable experience that every football fan should take part in, but a big slice of football heaven is coming closer to home. In fact, New York Jets and Giants fans, along with football fans from around the country and the world that visit New York City, will soon be able to experience a new attraction for fans of all ages.
With a target opening date of the week before Thanksgiving, NFL Experience at Times Square will be a combination of interactive and immersive exhibits, physical challenges, and a plethora of memorabilia including the Lombardi Super Bowl Trophy.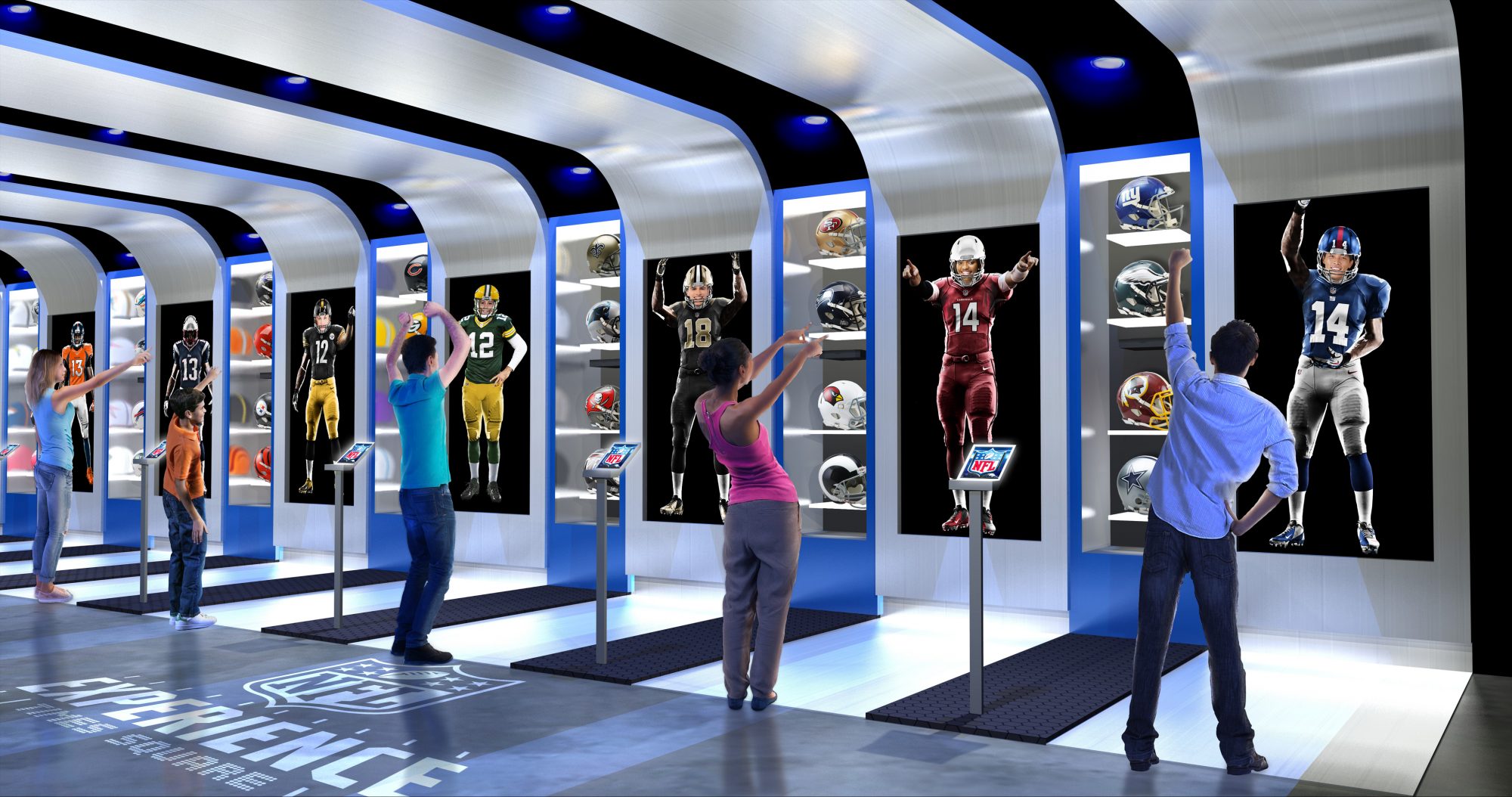 "It's a mix of hall of fame meets Disneyland or Epcot ending with a little bit of Dave and Buster's," NFL Experience President Danny Boockvar told Elite Sports New York during an exclusive interview. "It will be a dream come true for your novice, casual and avid fan and that's who we're targeting."
Currently under construction, in what is basically a new building at 47th Street and 7th Avenue that will also include the new edition Marriott Hotel and a Hershey's flagship store, the NFL Experience will feature more than 20 interactive touch stations covering all 32 NFL teams, a 4D theatre with content from NFL Films, and amazing exhibits that will bring fans both closer and into the game.
From the "Quarterback Challenge" that gives the fan the chance to pick an actual wide receiver from your favorite team and run a play to "Gameplan," where the hologram of a former NFL head coach will prepare fans to execute a play in time after preparing with a large digital whiteboard, a visit to the NFL Experience will be an interactive dream come true for all kinds of football fans.
"We have a chance here to really dial up the technology of it," said Boockvar. "You get into this attraction and you start as a fan, you become a player, and you leave a champion. We're going to take you through that hero's journey and you'll be able to "nerd out" on your favorite team."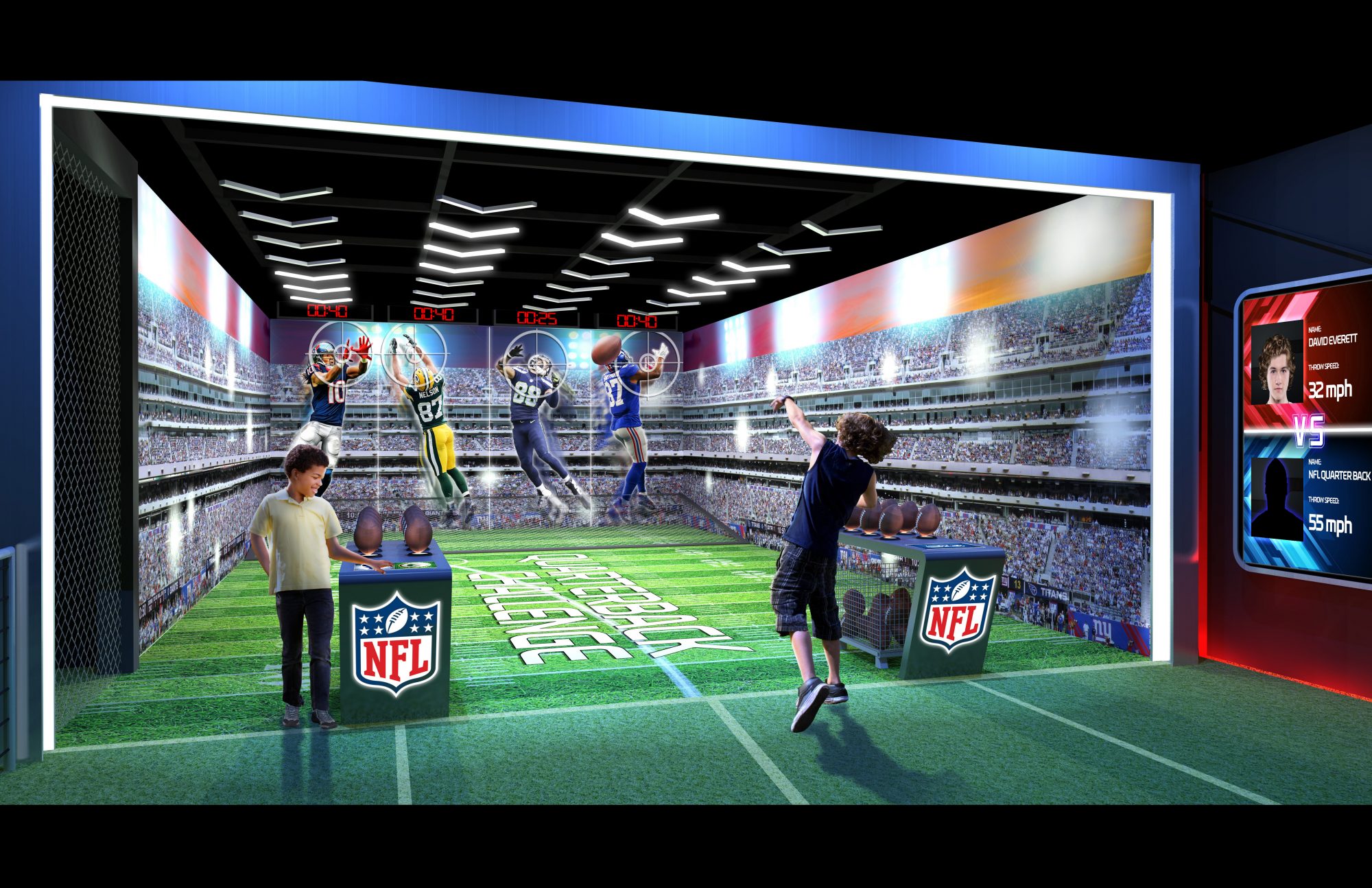 The 4D-Theatre will take fans on an immersive season long ride where you experience what it's like to be a player. You could get snow blown in your face at Lambeau field, an airplane flyover at a postseason game, or your seat moving to experience what it's like to be tackled. The exhibit showcases the speed and emotion that comes with the great game of football.
"We're taking the NFL Films footage and we're basically making a 4D ride out of it so that as the season progresses," said Boockvar.
There are also exhibits like "Suit Up" where fans can see themselves in an NFL uniform and "The 32" where fans can test their knowledge of all 32 NFL teams by way interactive touch screen stations. There will also be artifacts on display that will be supplied by each NFL club giving all football fans the ultimate destination when they visit New York City.
"There are 100 million NFL fans but only five percent have ever been to a game, so this is an insane chance to get fans out of the stands or off their couch and literally we're going to put them into the huddle in the middle of Times Square and let them step into the game," said Boockvar.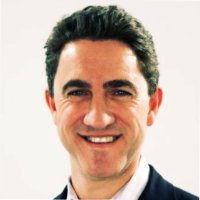 Another unique aspect of the NFL Experience is that fans that come to visit just might wind up rubbing elbows with some current or former NFL players. There could be active Jets or Giants that appear at the space or there could be Gang Green or Big Blue alumni that come to Times Square to check out what will certainly be the place to be if you love football.
There could also be players from visiting teams in town to play the Jets or Giants or other NFL legends.
"We're super excited to have both active players and legends here all the time," said Boockvar. "We just want them to know that at any given point in time, they can run into a current player, a Hall of Famer, or an alum. We want them to come."
The phrase, "Are you ready for some football?" has never been more appropriate, especially if you live in the New York area. The 2017 season is right around the corner and before you know it the holiday season will be upon us. And then, the week before Thanksgiving, football fans will be treated to a new tradition.
The birthplace of pro football may be Canton, Ohio, but the greatest city in the world is about to become football heaven when the NFL Experience comes to Times Square in New York City.