Justin Pugh, Devin McCourty and more are set to help local youth football players at the Big Daddy Youth Football Camp.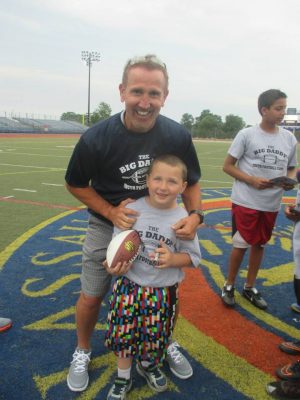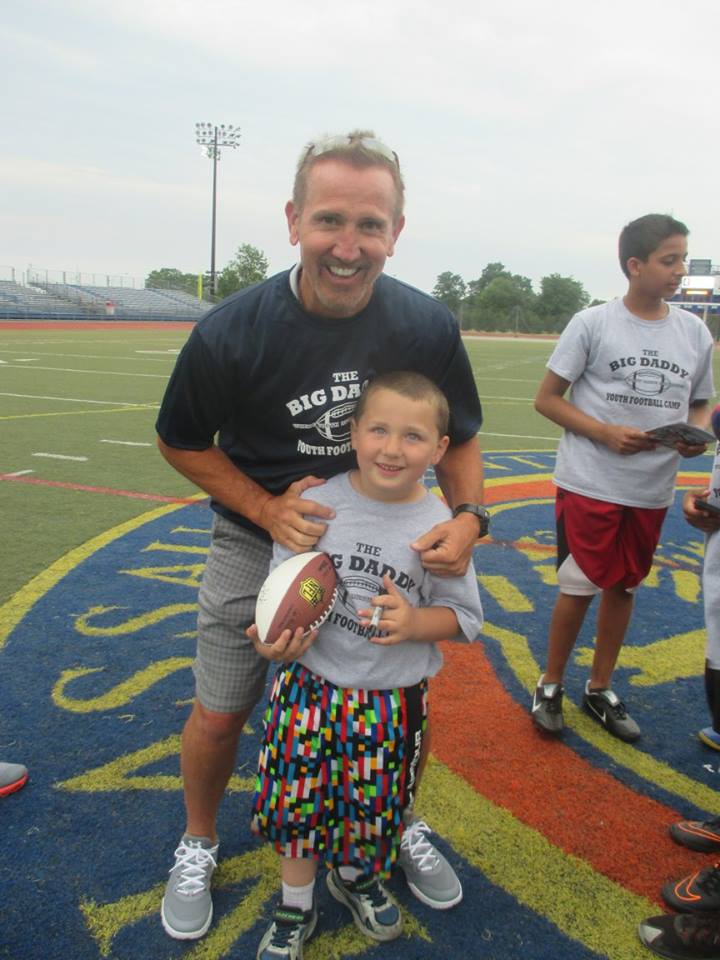 F
ootball players come in all shapes and sizes whether it's a kid just starting out or an adult playing at the highest level. The game can also be played in many different ways whether its tackle, flag or just a neighborhood game of two-hand touch in the playground. But no matter what type of football it is or just how big or small the players are, learning the proper fundamentals are important and the same skills can apply to all levels.
For kids playing football, going to a camp and learning those fundamentals is both important and fun. But it's one thing to just sign up and go to a camp and get instruction from just a local coach or high school player. It's another thing, and a lot more rewarding to go to a camp where you learn from individuals that have reached the pinnacle of the sport.
The "Big Daddy" Youth Football Camp returns for its fourth year on Long Island next week Mon, ay Jun. 26 through Wednesday, Jun. 28 at New Hyde Park Memorial High School. Each day, the camp session runs from 5 p.m. ET to 7:30 p.m. ET and you can register online at www.bigdaddyfootball.com. After each session, campers will be treated to meals from Umberto's of New Hyde Park, Famous Dave's and Prime Healthy Cuisine.
Arizona Iced Tea will also provide refreshments to the kids all three days of the camp.
"Big Daddy" is Rich Salgado, the President of Coastal Advisors Insurance Consultants. His rolodex includes some of the biggest names in football and each year invites some of his clients to teach the kids at the camp.
"I'm so blessed and fortunate to have the contacts and the clients that allow us to ask for the favors that we ask for," said Salgado. "These guys all donate their time and no one is paid. They come out and they want to share their experiences and teach the kids how to play the game of football properly, correctly and safely."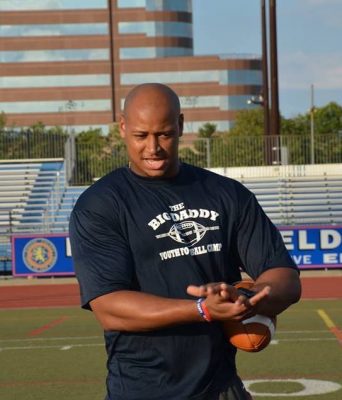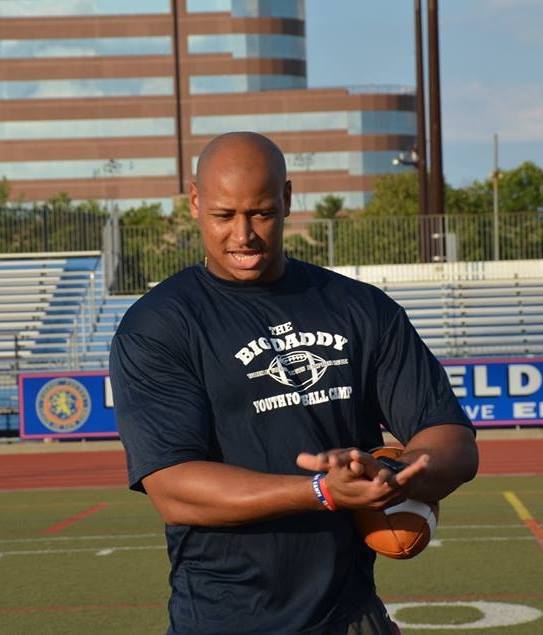 For the third year in a row, Big Daddy's brother Jim Salgado will be the head coach of the camp. After seven seasons as a defensive assistant coach at Princeton University, Salgado was named this offseason as a defensive assistant with the Buffalo Bills.
"I'm so proud of my brother," said "Big Daddy". "He put his time in and he's interned at so many NFL teams so people are familiar with him and he finally got an opportunity."
This is a busy time for Jim as he just went through his first minicamp with the Bills and now gets to enjoy some time at home before heading back to Western New York for training camp. He'll conduct his "Pick Six" defensive backs camp on Long Island and will then turn his attention to his brother's came where he always enjoys working with the kids.
"I'm really looking forward to getting back home and the opportunity to do the camp with my brother and the opportunity to coach a little ball and give back to our kids back where we grew up," Salgado told me during a recent chat on my Elite Sports Radio podcast "Schwartz on Sports". "The game of football was so great to our family."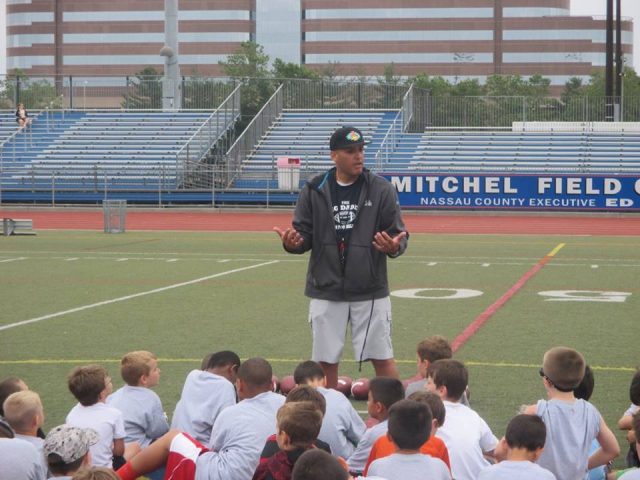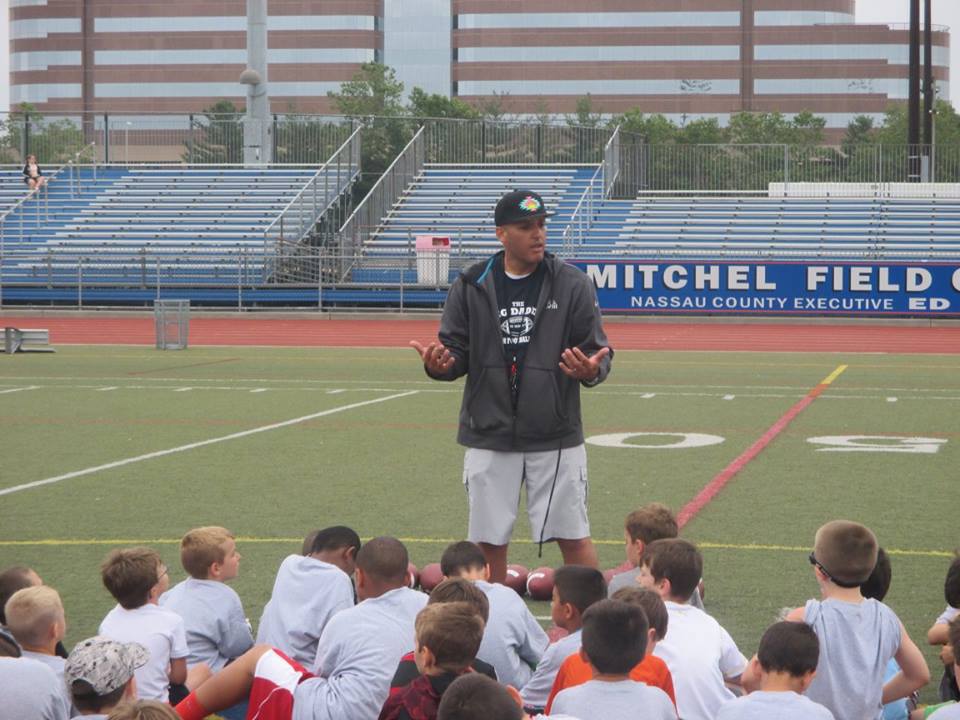 Salgado won't be the only NFL coach at the "Big Daddy" camp. Also spending some time working with and teaching the kids will be New York Giants defensive coordinator Steve Spagnuolo and Houston Texans offensive line coach Mike Devlin who are both returning to the camp after helping out last year.
"(Steve is) like family to us," said "Big Daddy". "He's so supportive and we had to have him back. We're really excited to share all this experience with the kids."
And that experience includes this year's impressive list of current and former NFL players that will also serve as guest instructors. The campers will have the opportunity to meet and work with the likes of a trio of current Giants. Guard Justin Pugh, defensive end Kerry Wynn, and defensive tackle Jay Bromley will be on hand along with Falcons wide receiver Mohamed Sanu and Patriots safety Devin McCourty.
Imagine you're a kid who loves football and learning from guys who are currently in the NFL?
"That lends so much credibility because no camp around here does that," said "Big Daddy" who is connected with a virtual "who's who" around the football world.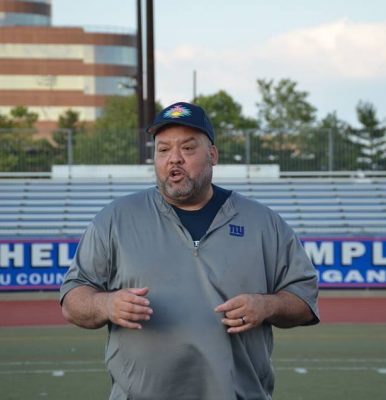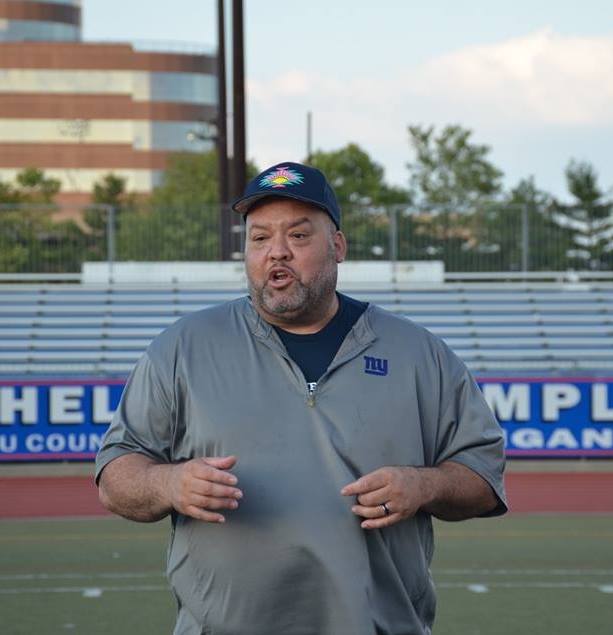 Some NFL alumni that will be stopping by as well includes former Jets safety Erik Coleman and former Jets defensive end Marvin Washington. Other former NFL players that are scheduled to attend include Sean Jones, Donny Brady, and Long Island native Brian Baldinger who starred at Massapequa High School before a 12 year NFL career as an offensive lineman.
"Anytime that you have a chance to give back and help out with the kids, whether it's techniques, skills, and life lessons, or anytime you get a chance to mingle with the kids and share a little bit of your success it's a great thing," said Baldinger.
After holding the camp at the Mitchel Athletic Complex the first three years, the scene is shifting this year to New Hyde Park Memorial High School, the Salgado brothers' alma mater.
"In my heyday back in the 80's, New Hyde Park was probably one of the premier football programs on Long Island," said "Big Daddy". "What town can boast about having two families with six kids and all went to play college football on scholarship."
Rich played college football at Maryland while his brothers Jim and Lewis would play for Hofstra. Their neighbors had three boys that went to Penn State, Syracuse and Connecticut so obviously there was something in the water in New Hyde Park back then and now the Salgados are bringing their passion for the game back home.
Especially Jim, who is excited to return to the field where he enjoyed so many great memories. He's also eager to see some new faces at the camp as well as many kids who are returning.
"I'm really looking forward to doing that and seeing the kids that have been there and to see how much they've grown physically and in the game and seeing how that's been going for them and spending a little time with them," said Salgado.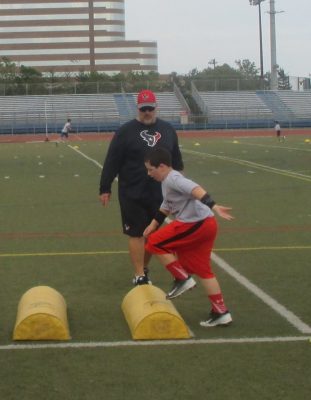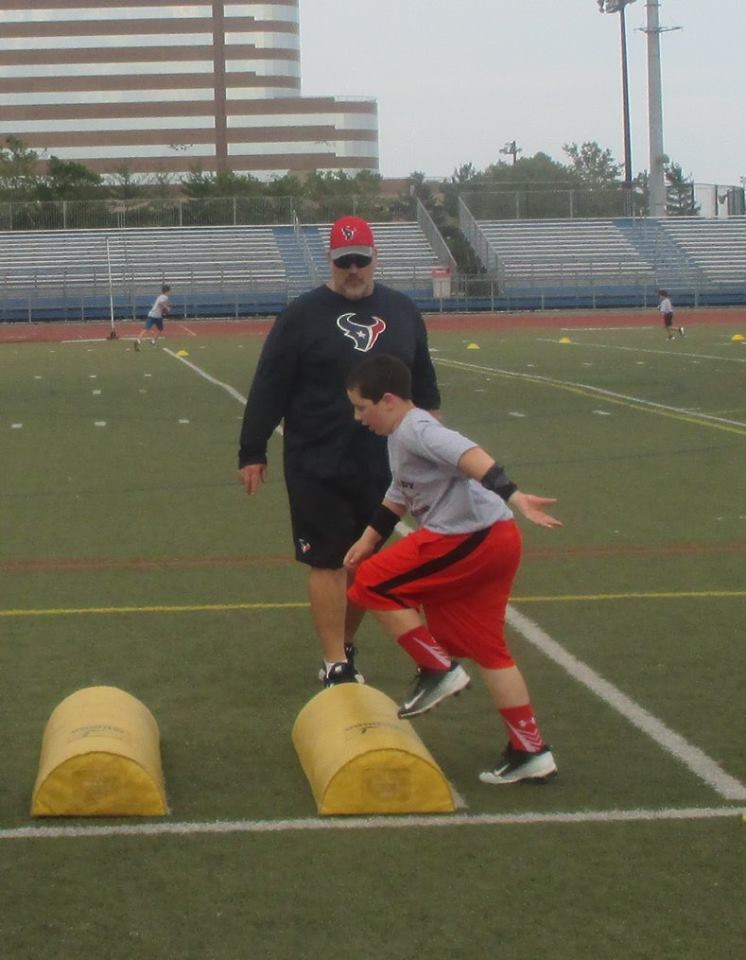 Four years ago, Rich "Big Daddy" Salgado had a dream to give something back to the community. The game of football has meant so much to him and his family that he wanted to give kids an opportunity to learn from some of the best and he was in a position to make it happen.
At the camp a few years ago, my son Bradley was able to snap some balls to former Jets quarterback Neil O'Donnell. Imagine that. You're a center on a youth football team and you're snapping the ball to a guy who played in the Super Bowl. That's what this camp is all about.