A new app, 15 Seconds of Fame, allows sports fans to have their appearances on jumbotrons and live game broadcasts downloaded to their phones.
W
hen you're at a live sporting event, you just don't know when it's going to be your lucky day and you're mug makes it on the jumbotron. It could happen at any time whether it's the "Kiss Cam," the "You're not paying attention cam," a random shot, or when a team representative asks you if you want to play trivia.
Of course, when you notice that you're up there on the big video board, whether it's an embarrassing moment or not, you want to capture that moment forever so you rush to pull your cell phone out of your pocket. Sure, sometimes you are able to do it, but there are the times when you're just not fast enough, the quality is not very good, the battery dies, or you run out of memory.
This past season, I was at an Islanders game with my kids when they were interviewed by the arena hostess on the jumbotron at Barclays Center. I grabbed my cell phone and pointed it at the board with one hand and had my camera in the other hand to take still shots. It was a disaster because the video wasn't clear and my other hand was shaking while taking the photos.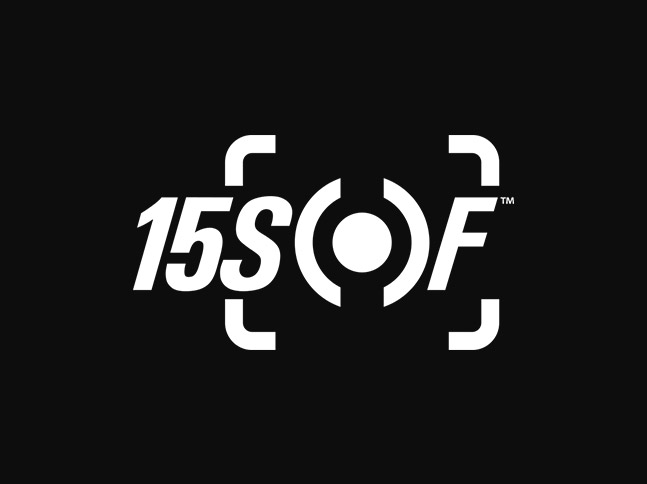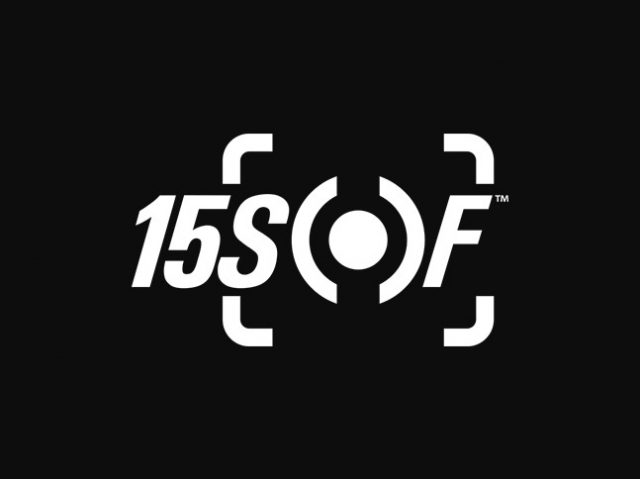 Thank God my friend Anthony was with us because if he didn't take any photos, I would have had nothing … until now.
Today, we live in the age of technology and now those moments of sheer joy can be captured forever and all you have to do is download a new app to your smartphone or tablet.
Available on I-Tunes and Google Play, "15 Seconds Of Fame" is a groundbreaking product that the sports fan has been clamoring for.
"I would say that it's really the result of collective experience," said CEO Brett Joshpe. "The group that manages the company…we're all sports fans and we've all seen throughout the years those moments where fans are caught on camera and they really want that content."
So if I had "15 Seconds Of Fame" on my phone at that Islanders game, I could have had this video on my phone in a matter of minutes …
These kids have got some serious moves!
??

Download the @15SOF app to get your fan clips! #15SecondsofFame #Isles pic.twitter.com/PAialtbNHl

— New York Islanders (@NYIslanders) March 15, 2017
? Caught on the kiss cam!

Don't miss out on your #Isles fan cam moments. Download the @15SOF app today. #15SecondsofFame pic.twitter.com/eYhuAioOKA

— New York Islanders (@NYIslanders) March 3, 2017
Check out my 15 Seconds of Fame at Senators vs Devils #15SOF https://t.co/RwnjtPWh3R pic.twitter.com/zXvr1Vs6n0

— Michael (@mkovacs09) February 22, 2017
Now that was much better than cell video wasn't it?
Here in the New York/New Jersey area, the app has arrangements with Barclays Center for the Islanders and Nets and Prudential Center for the Devils. They also did a test run at a New York Red Bulls soccer game as they continue to talk to the other teams in town about bringing the app to other facilities.
Here's how it works …
What you have to do is download the app to your cell phone and register for an account. When you arrive at an event, you check in at the game on your phone and take a selfie. If you make it on the jumbotron, the app will find it and download it to your account and then the world can see it if you choose to share it on social media.
It's a much easier and cleaner process than spilling your drink or dropping your food to get that phone out.
"People are on the jumbotron and they have that instantaneous reaction where they try to get their phone out of their pocket to take a picture can capture that moment," said Joshpe. "We recognized that opportunity in the marketplace. What started as an idea just kind of grew and became a reality."
There would be no reality if it was not for the technology that allows this to happen. It's one thing to have an idea for something like this, but the company had to figure out how to make it happen. What they did was look around at other concepts and they were able to put it all together.
"There are a lot of things that go into our technology," said Joshpe. "Obviously, biometrics is part of it. We saw pieces of technology that had been used in other contexts but never in this particular use case. Our product is totally unique. There's never been a platform that is delivered to fans at live events."
The technology matches your selfie to your face when it appears on the jumbotron. If it's your face on the selfie and someone else in your family is on the videoboard, you won't have it, but down the road, you will be able to capture that moment forever.
"We are constantly innovating and we're constantly creating new features for the app that will improve the user experience," said Joshpe. "One of the features is going to be a family account where parents can register multiple kids."
The app is also handy if you're at Yankee Stadium, Citi Field or any Major League Baseball game because "15 Seconds Of Fame" has access to all television broadcasts. So if you are on television and didn't know it, now you will because if you check in at the game, the content will be downloaded to your account."
That technology could have helped me in 2013 when I took my son Bradley to an Islanders playoff game against the Penguins. I didn't find out until during the game that my son and I were on the NBC open walking outside the Nassau Coliseum. A college friend of mine saw it, messaged me, and sent me a still shot. Had we had that technology back then, I could have had the video.
"15 Seconds Of Fame" is an unbelievable tool for all sports fans and the best thing about it is that it's constantly evolving. The plan makes it available for all teams and their fans in the area so that supporters of all the clubs never have to worry about pulling out their phones and rushing to capture those wonderful moments.
Yeah, even the ones that might be a little embarrassing!
For more information, go to www.15sof.com.