The 13th annual event took place at St. Joseph's College in Patchogue, NY and showcased top high school seniors of Nassau and Suffolk County.
T
he Grand Slam Challenge is an annual event that showcases the top high school baseball seniors on Long Island residing in Nassau and Suffolk County. Organized by
Blue Chip Prospects
, the 2017 game took place at Greg Alfano Field on June 9th at the athletic complex of
St. Joseph's College
in Patchogue, NY. This marks the first time that St. Joseph's has hosted the event. Families, friends, coaches, and scouts were all in attendance on a beautiful night for baseball to watch some of the best young talent on Long Island.
Over the years, this all-star game has showcased 15 players who went on to play professional baseball, including the Marcus Stroman of the Toronto Blue Jays (Patchogue-Medford) and Steven Matz of the New York Mets (Ward Melville). This year was no different as participants in the game such as Ben Brown of Ward Melville, NY and Anthony Siroka of Sachem, NY could be selected in next week's MLB Draft.
"Playing in this game with Long Island's top players is fun and it pushes you to keep working hard," says Anthony Siroka who is undecided on his future education plans at the moment. "The draft is a potential option in the right situation but if it doesn't happen now I will keep working to improve and get better for the future.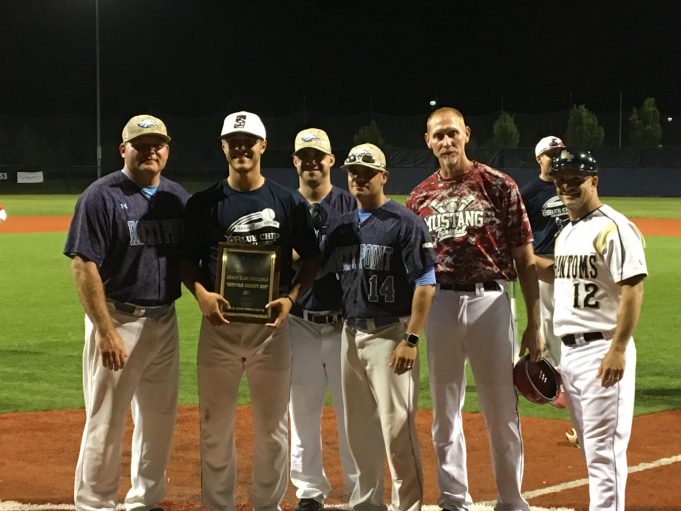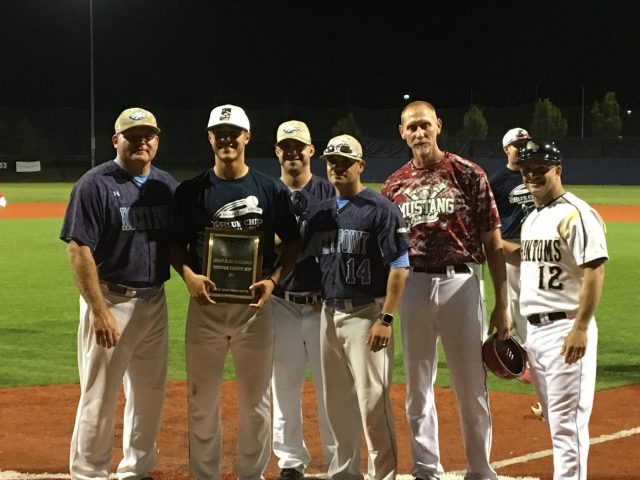 The game itself went one sided as the Suffolk All-Star team won 10-3 over the Nassau All-Star's. The Suffolk County pitching staff tosses 6 innings of no-hit ball. Chris Cappas of Kellenberg High School ended the no-hit bid leading off the 7th-inning with a single giving Nassau the first hit.
Greg Tsouprakos of West Islip was named the MVP for Suffolk who went 1-1 in two at-bats earning three RBIs for the game. Suffolk's Matt Overton of Hauppauge was named the Offensive player of the game going 2-2 at the plate with a single, double, a stolen base, and a run scored. The Gold Glove for top defensive play of the game was awarded to Suffolk's Josh Rovner of Patchogue-Medford for his backhand play on the pitcher's mound in the top of the 2nd-inning.
Nassau's team MVP was Matt Auferio of Chaminade High School who pitched an inning and striking out two batters.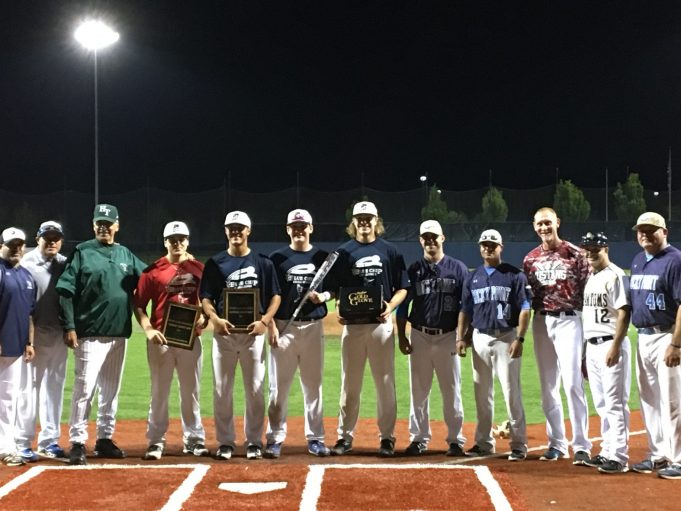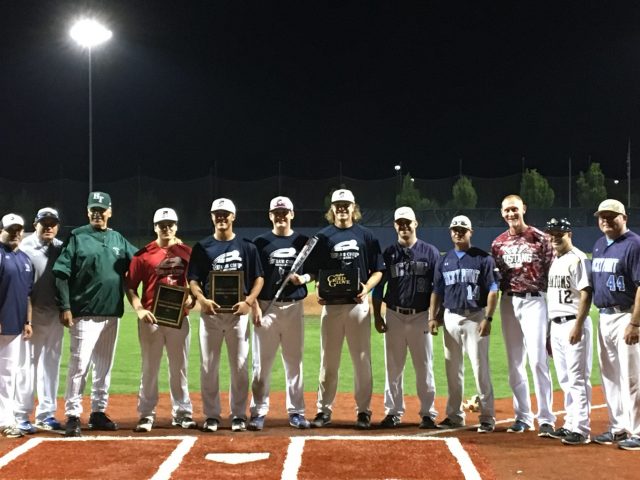 Along with this being the final game as high school student-athletes, it also marked the end of an era for one of the coaches chosen. Bob Malandro of Holy Trinity High School in Hicksville, NY was chosen to coach the Nassau team and this game marked the end of his coaching career. He announced his retirement earlier this year after 30 seasons at Holy Trinity.
"I'll miss the game and coaching but it's time to move on and let some of the younger guys have a chance at this," said Malandro. "I was happy to have been selected for this event it is a great way to finish." Coach Malandro currently has two former players and game participants currently in the minor leagues. Alex Robinson, a 2012 graduate of Holy Trinity is now playing in the Minnesota Twins organization and Max Almonte, a 2010 graduate is in the St. Louis Cardinals organization.
Despite the final outcome, this event has been a success for a long time and another good way to showcase some of Long Island's top talent from high school.
"It's a great way to punctuate the high school season by bringing the top seniors together one last time," said Rich Hess in a Newsday article earlier this week. Hess has served on the game's selection committee for the past 13 years and is an executive board member of the Nassau County High School Baseball Coaches Association. "We've had some great one-run games, and they use the game as a vehicle to help a worthy charity."
All net proceeds from this game were donated to Cohen Children's Medical Center in New Hyde Park, NY.