The talented ball players who call themselves Yankees and Mets steal the attention, but they're not quite as special as these guys.
O
ver the course of my life, I've been fortunate to attend some amazing and memorable sporting events both as a fan and as a member of the media. During the last 15 years, I've been lucky enough to be at many of those games with my family and as parents, my wife Sheryl and I have had the joy of watching our boys Bradley and Jared compete in youth sports.
There's nothing like seeing "Schwartz" on the back of a baseball or football jersey and I'll never get tired of it!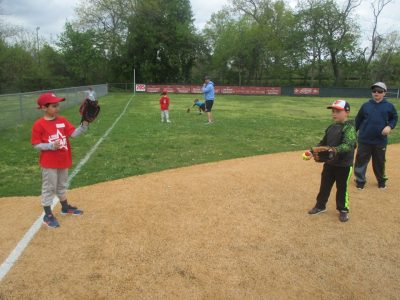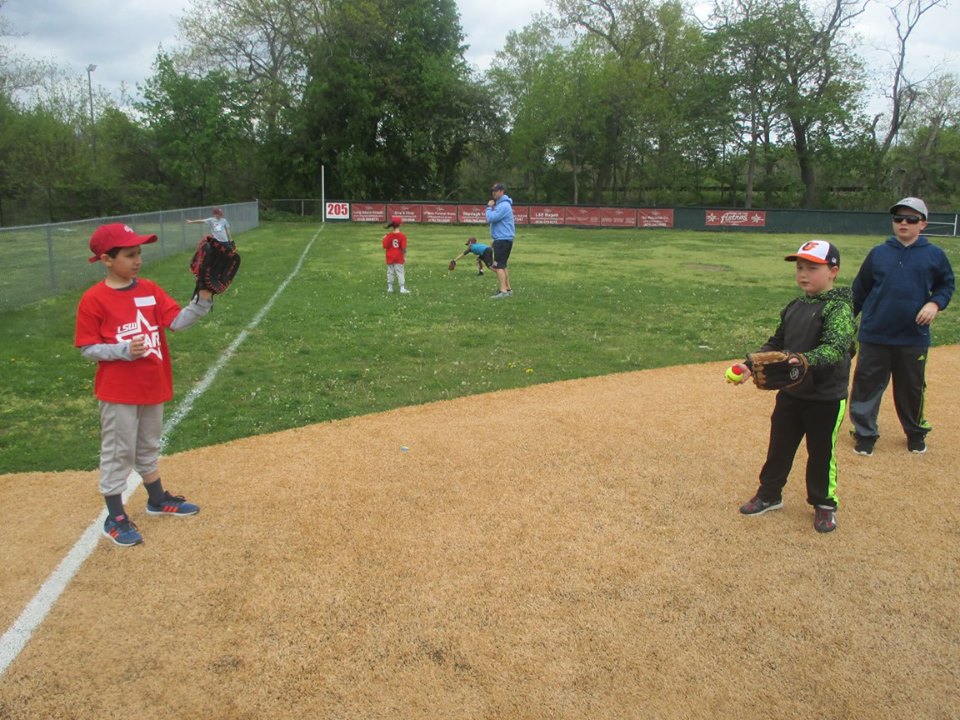 I've been privileged to be at multiple World Series, Super Bowls, Stanley Cup/NBA finals and far too many other events to list here, but when it comes to real life and doing something that makes a difference, there hasn't been a more satisfying event that I've been a part of, then volunteering with my family with the "Stars" baseball program of LSW Sports, a division for children with special needs.
Our son, 11-year-old Bradley, plays in LSW's Majors Division and our six-year-old son Jared is at the Rookie level, but we all lend a helping hand on Sunday afternoons to "buddy up" with these amazing kids that are so happy to have the opportunity to play baseball for an hour or so and experience everything that the Great American Pastime has to offer.
The mastermind of the program is Levittown resident Dean Karras, who used to coach Bradley at another Long Island little league. He was Bradley's "coach" for just one season, but has always been a resource and a great family friend.
Dean is an Associate Professor in Physical Education at Nassau Community College and is just about as great a human being as you could every come across. There isn't a coach that my kids have been around over the years that is better equipped to handle a project like this. He loves baseball and always has a smile on his face when working with the kids.
It was at the other league where Dean started the special division and subsequently brought it over to LSW this year. Dean, along with his wife Michelle and sons James and Nicholas, have worked very diligently and have spent many hours putting this together with the help of the entire Board of Directors at LSW.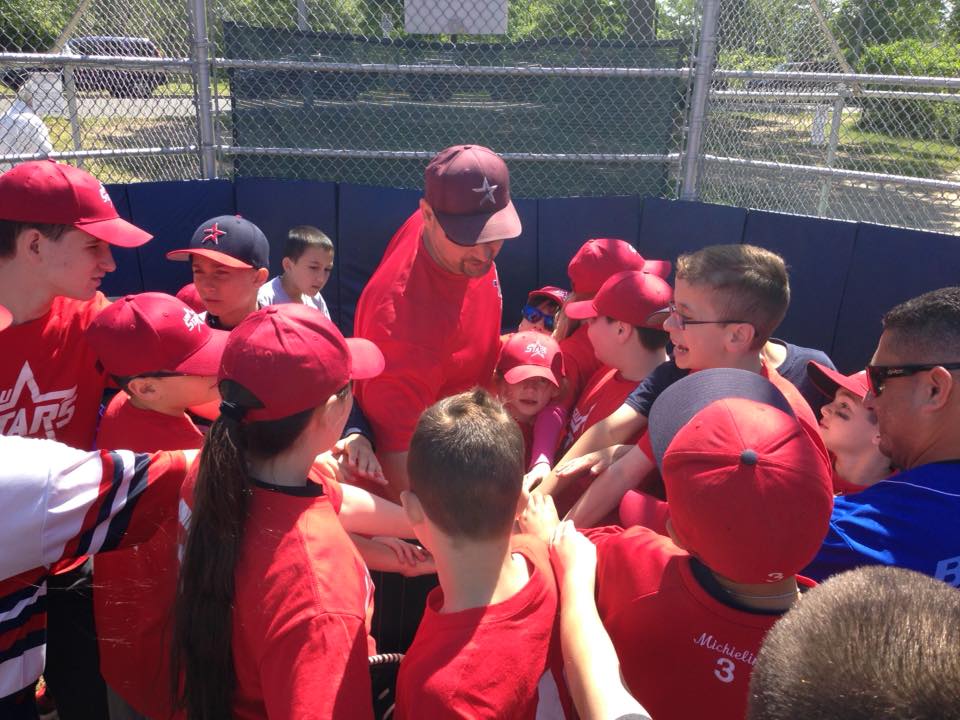 Each session starts with the kids taking having a catch with one or two of LSW's little leaguers as well as a coach or another adult. Then, it's onto batting practice off of a tee when each kid is taught the proper stance and technique. Finally, it's time to play ball in a two-inning game that is just amazing to see. All of the boys and girls are split into two teams and they go to their respective dugouts to get instructions.
Once one team takes their place in the field, they stand with an adult or a little leaguer who will coach the on what to do if the ball is hit to them.
This past Sunday, I had the pleasure of meeting a young lady by the name of Shannon, who bats and throws lefty and was just a joy to be around. She even rolled her eyes at me when I told her I was a Yankees fan because she, of course, loves the Mets. She made some really nice plays in the field and had a couple of great hits at the plate.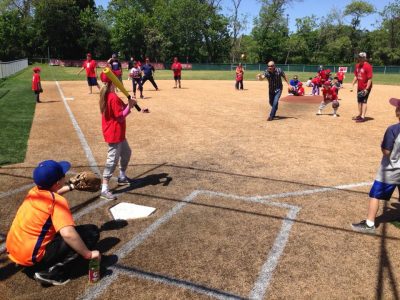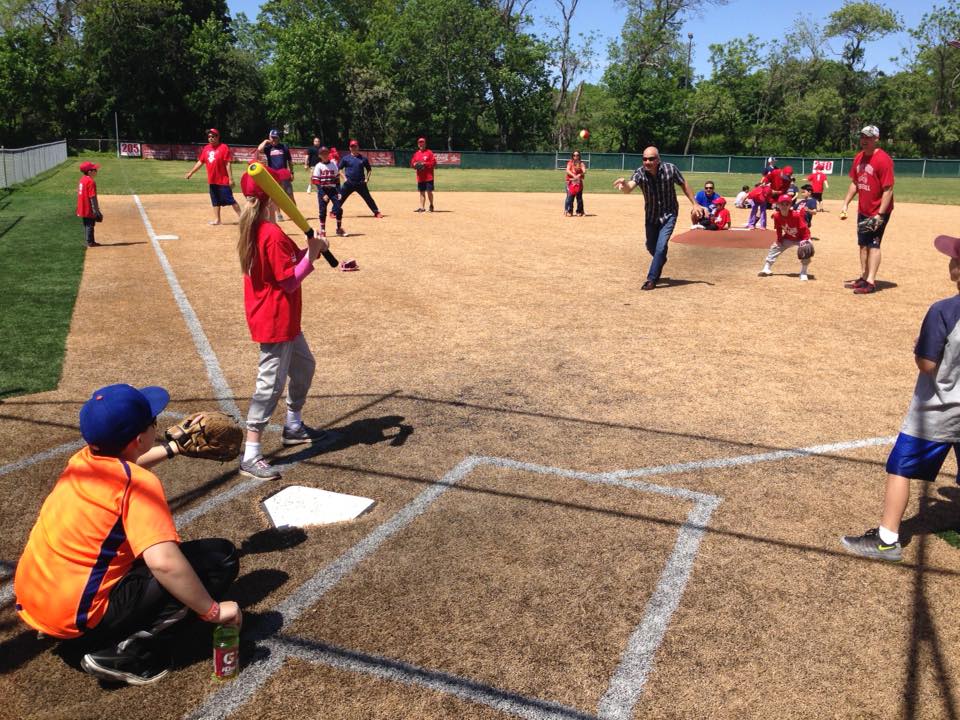 When up at bat, the kids either hit the ball off a tee or off of underhand tosses from an adult or little leaguer.
Once a child hits the ball, an adult accompanies them around the bases on their "home run." The smiles on their faces are just priceless as well as on the volunteers and not just the adults. My son Bradley, who loves to catch for his little league team, is always behind the plate for the "Stars" games and I don't think I've ever seen him smile as much as he does when he sees these kids cross home plate.
Being a part of these "Stars" games has been one of the most enjoyable experiences that I've ever had in sports and what makes it even better is that my whole family is involved. While these amazing boys and girls are the real stars of the program, it wouldn't be possible without the vision and the efforts of Dean Karras and his family.
If you live in the Levittown-Seaford-Wantagh area in Nassau County on Long Island and you have a special needs child that would love to play baseball, there are two more sessions left in the spring and then it will return for another season in the fall.
Here is how you can sign up …
It's also a great event to just come down and watch if you happen to be in the area. I've met and interviewed so many great baseball players over the years like Derek Jeter, Mike Piazza, Paul O'Neill and David Wright. But there hasn't been a feeling that I've enjoyed more, other than watching my own kids play, than getting a chance to talk to these true "stars" of the game.