The Long Island Marathon takes place during the weekend of May 5-7 with a number of events and John Hanc, a longtime runner who is also an author and college professor shares his preparation for Race Weekend with Elite Sports NY
E
ach May, the Long Island Marathon comes to Nassau County. It is an annual marathon foot-race run that first took place in 1970 as The Earth Day Marathon. Originally, the race consisted of loops around Roosevelt Raceway and Eisenhower Park in East Meadow, New York. It has been known as the Long Island Marathon since 1978.
The event has grown over time and has added a Half Marathon, a 10K race, 5K race, 1 Mile run and Kids Fun Run. Over the years, there were several courses with the current one now starting on Charles Lindbergh Boulevard in Uniondale and finishing at Eisenhower Park in East Meadow. Part of the course runs along the Wantagh State Parkway.
John Hanc of Farmingdale, NY is a longtime runner and participant in various running events across the country including the Long Island Marathon. Hanc is an Associate Professor of Communication Arts at New York Institute of Technology in Old Westbury, NY. Throughout his career in journalism, John Hanc has combined his love for running and fitness into his work.
He is also a longtime contributing writer to Newsday as well as The New York Times and Smithsonian magazine's website. He is also a contributing editor to Runner's World magazine. He is the author/co-author of 14 books on various topics including running and fitness.
John Hanc recently participated in a Q&A about the upcoming Long Island Marathon and his preparation for the event along combining his career with his love of running …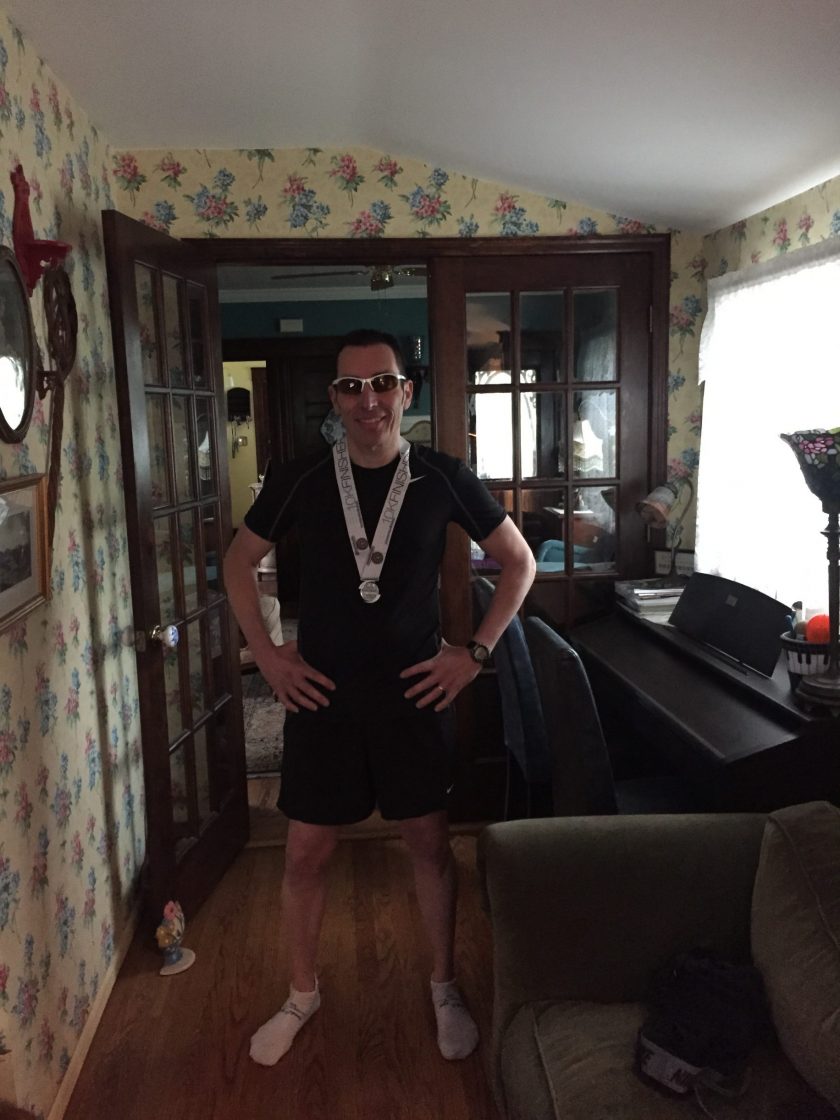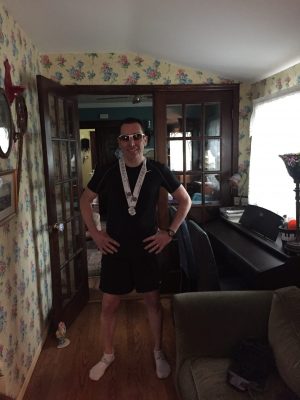 John Santamaria: What does it mean for you to participate in the Long Island Marathon?
John Hanc: For me, it is kind of a rite of spring. This is a traditional thing for me and something I feel the need to do each year. I feel the running year is not complete without participating in the Long Island Marathon.
JS: What about the Long Island Marathon makes this event special for people to be a part of?
JH: For Long Island runners this is a big local spring event. You will see a lot of familiar people of the running community and those in attendance to watch the various races. It is a familiar course through Nassau County and it take's place at a great time of the year. This is a kickoff of a Long Island summer and an early preview of the summer season.
JS: Tell us how different each race will change your preparation based on the one you choose to do?
JH: This year I will participate in the 10K race. I have been training for the Bridgehampton Half Marathon which took place this past Saturday. Usually, this event takes place after the Long Island Marathon which I used the LI Marathon as a tune-up in the past. Even though that wasn't the case this year you still focus on a couple of the same basic elements in training.
The first is to train by doing longer runs which build up your endurance and then to also work on those short and fast runs which will build up the speed needed for participation. I usually train about 4 times a week and averaging to run about 30 miles over that span. I am at the track every Tuesday with a group of people which is geared toward the 10K so that preparation helps me. If I was to train to do a full marathon, the preparation features a much different training program.
JS: When in your journalism career did you find that you can connect running to your various projects done over the years?
JH: Early on as I was starting out as a freelance writer and looking for topics to cover. When I began running many years ago I started to think about running and fitness as a topic to focus on with my writing.
JS: Does a specific moment from this event stand out to you from the times participated?
JH: I have had races where I ran well and felt good and others that didn't go so well. Two moments though stand out for me…
In 1984 which was the first time the Half Marathon was run and the course was run up the Wantagh Parkway with the finish line at Jones Beach. I felt the glimpse of the finish line at the Jones Beach tower but it was 5 miles away and for me the longest finish ever.
In 1987 my girlfriend Donna who later became my wife met me at the finish line. We both worked at Newsday at the time and she drove me home after the race. We were married a year later after this event.
JS: In addition to this event, tell us about a specific event you participated in that stands out from anything you've done with running.
JH: The Boston Marathon in 2013 the year of the bombing. I participated in the race and that day I was done and back in my hotel when everything took place. I was blocks away from the bombings. Also, the 2005 Antarctica Marathon was a cool event and it led to me writing The Coolest Race on Earth which was an award-winning memoir on the event.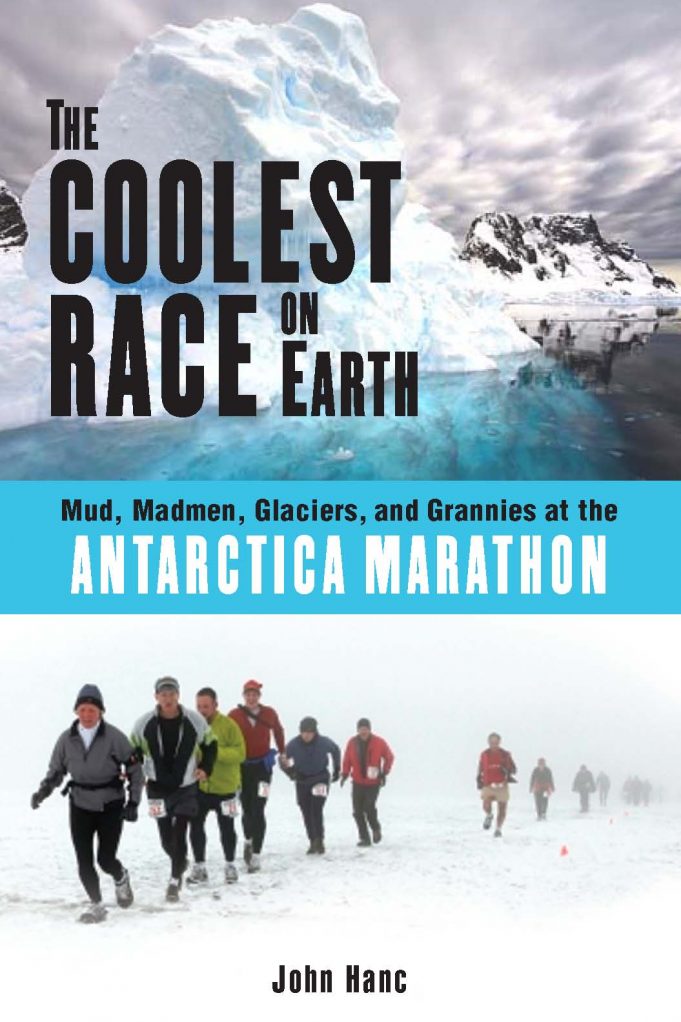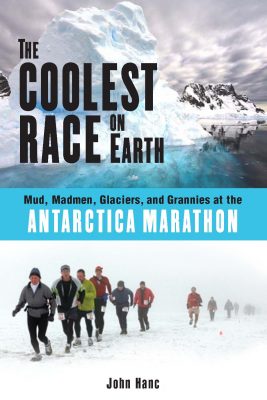 JS: What is your mindset like as you prepare on the day of a race for a major event like this one?
JH: I tend to get keyed up on race day. I meet a good friend of mine at Eisenhower Park and then jog over to the starting line where the race begins. This gets me in a positive mood by the time the race will begin. Last year I won my age group at the Long Island Marathon which was special for me.
JS: What do you hope to achieve in the 2017 Long Island Marathon?
JH: After winning my age group last year I would like to top my time this year of 43 minutes and finish in the top 3 of my group.
We thank John Hanc for his time in participating in a Q&A with Elite Sports NY as he prepares for this event and wish him the best of luck this weekend. The 2017 Long Island Marathon takes place from May 5-7 in a series of events throughout the weekend.
For more information click here to find out how you can participate and be involved in the Long Island Marathon. To learn more about the work of John Hanc, you can click here to visit his website and to learn more about his career in journalism and writing.