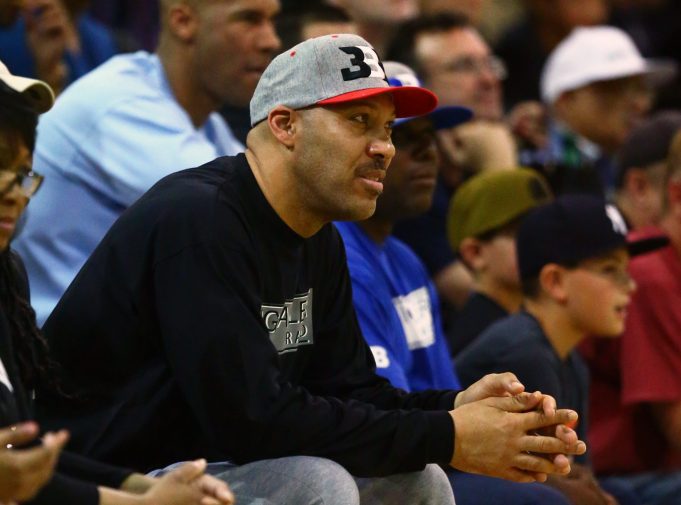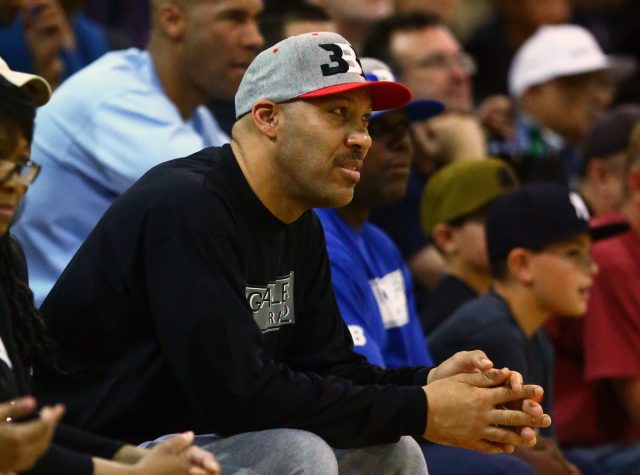 LaVar Ball, the sports world's most recent comedian, has told stories of athletic prowess. Recent leaked footage tells a different story.
The man is so damn good that he can take Michael Jordan one-on-one. The justification is perfect, by the way. MJ was a 5-on-5 player. LaVar Ball is a one-on-one, physical monster who'd take it to the greatest of all-time.
That is just one example come from the mouth of everybody's favorite sports comedian, LaVar Ball, father of UCLA star Lonzo Ball.
His celebrity has risen so quickly that he was recently afforded an opportunity to engage in a screaming match with Stephen A. Smith on ESPN's First Take.
Some, even at ESNY, in the case of Jay Ramsay, have pondered whether the senior Ball is a mad man gone wild or an evil genius.
Whatever the case, all we know on this Sunday afternoon, is that Mr. Ball isn't as great as that mouth. We know this thanks to leaked footage of rec-league play:
https://www.youtube.com/watch?v=-IqnkQKVc2c
LaVar is No. 6 is red, not to be confused with Moses Malone.
Among the highlights are Ball trying to pass the basketball to himself off the backboard and his stone hands fully on display while attempting to receiving a full-court pass after cherry-picking.
Sorry, LaVar, the one percent who thought you could ball, just hid under the bed.