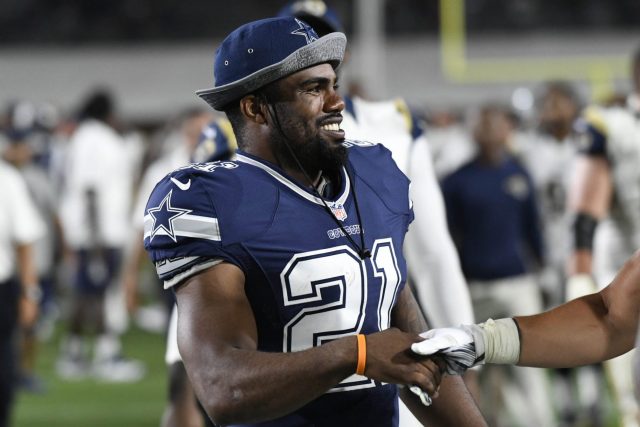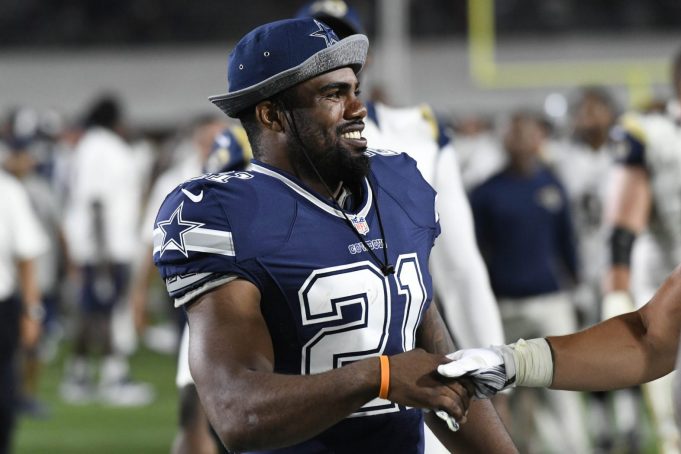 Dallas Cowboys running back Ezekiel Elliott pulls a woman's top down at the Dallas St. Patrick's Day parade.
Dallas Cowboys running back Ezekiel Elliott went to a St. Patrick's Day party in Dallas over the weekend. Turns out going to the parade and celebration wasn't the breast idea.
Elliot was drinking a beer next to a group of people on the roof of a bar watching the Dallas St. Patrick's Day parade. During the parade, a woman motioning her breasts and pointed to the running back. The running back then reaches over and pulls down her top, which exposes her bare breast, which she tries to cover up, according to TMZ. Shortly after the
Shortly after the exposure, Ezekiel reached out again but the woman slapped him and then flashed the crowd below.

Per Pro Football Talk, the NFL has no comment on the video.
The NFL is still investigating Zeke for five alleged incidents of domestic violence. NFL commissioner Roger Goodell said that there's no timetable for when the league will compete its investigation, according to Jared Dubin of CBS Sports. Zeke wants the league to finish its investigation because he wants closure on the issue.
Elliott ran for 1,631 yards and had 15 touchdowns last year.