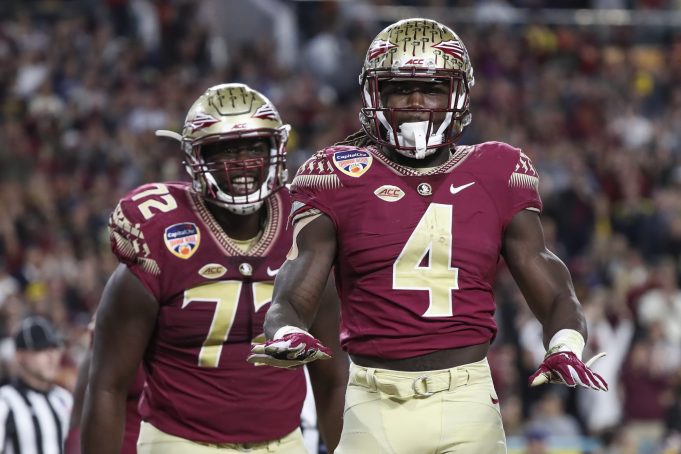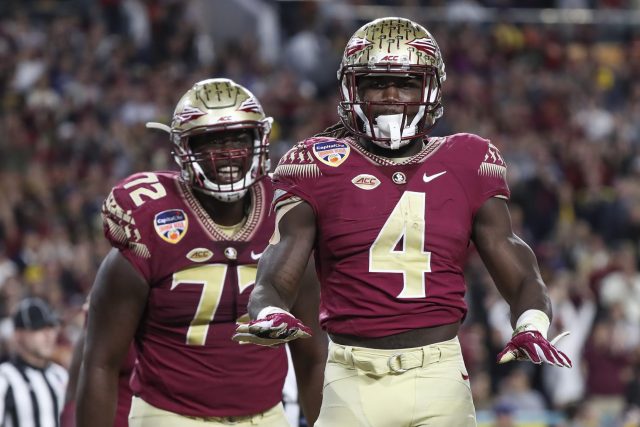 There are two-star Running Backs in this draft. LSU's Leonard Fournette and FSU's Dalvin Cook. Some draft experts have said Fournette is the most talented back to come out since Adrian Peterson. NFL Draft guru Todd McShay has said Fournette is even better than Ezekiel Elliot.
Presently, there is a concern over Fournette's ankle injury he dealt with last season, that constrained him to miss five games. He additionally sat out the Citrus Bowl. That ankle injury may have capitulated from being overused in 2015 when he was vastly overused by LSU, with 300 rushing attempts in 2015. Ultimately the question is, will his ankle be at full strength and not be a nagging problem during his NFL career?
RB Dalvin Cook rushed near the same amount that Fournette rushed for in 2016 with 288 rushing attempts. Consequently, he did not miss a single game last year. Dalvin has additionally received some considerable admiration from NFL Draft experts as well.
Honestly, as of right now, I'm stuck between these two players that I would like to see the Jets pick. Therefore, I'm for whichever player shows more at this year's combine. Whoever excels and shows more flair at this year's combine is who the Jets should pick.
Conversely, some might say RB is not a position of need for the Jets but I disagree. Since Matt Forte is on his last legs, accordingly the Jets do need a #1 RB and this is the draft that the Jets can acquire that running back of the future and a very exceptional one at that.
Who do I believe the Jets will pick? Obviously, The Jets secondary remains a mess, arguably the worst in the league. Amidst Todd Bowles being our head coach and him consequently once being a defensive coordinator for the Arizona Cardinals, plus playing defensive back during his NFL Career. I see the Jets selecting Ohio State CB Marshon Lattimore.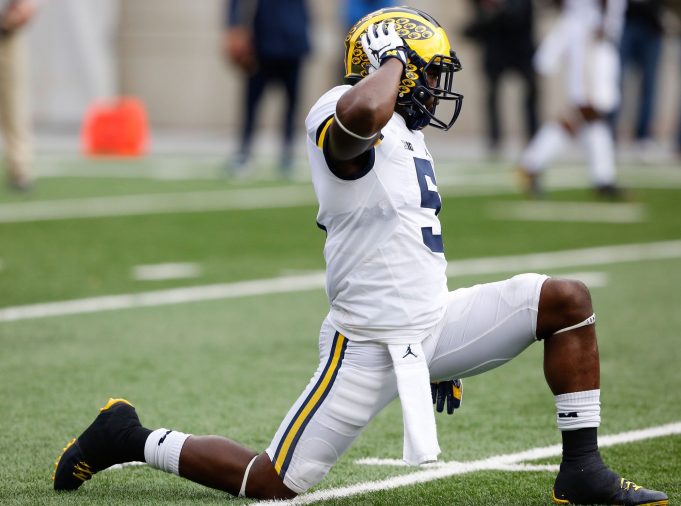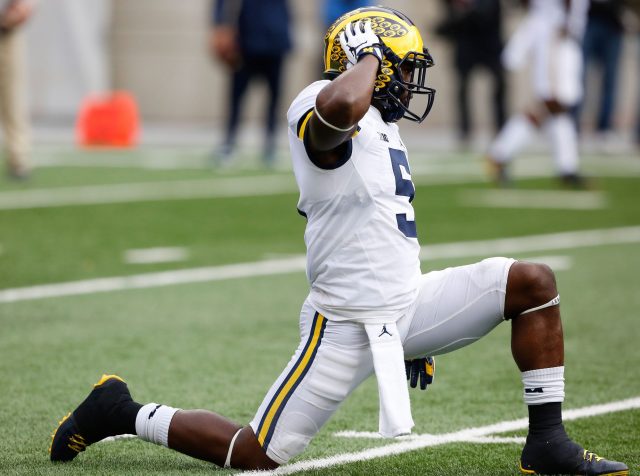 I would like the Jets to take Jabrill Peppers. A few months ago, he was projected as a top 10 pick. Now he has fallen, for whatever reason. I think he is a versatile player and dynamic play-maker.
I believe the Jets will draft Marshon Lattimore. They have a lot of teams needs but they need a better secondary and the word on him is he is the best lock-down cornerback in the draft.