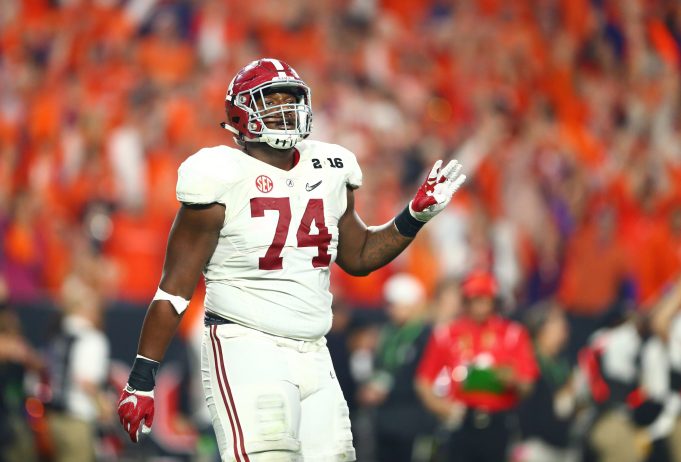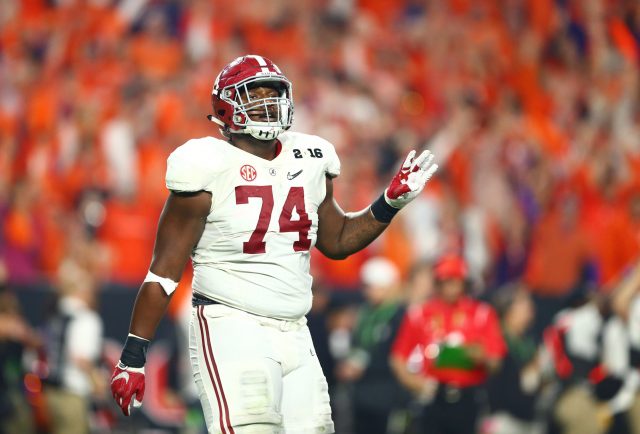 I want them to trade down and target Cam Robinson, Garret Bolles or Forrest Lamp later in Round 1. If not, No. 6 should be Ryan Ramczyk or Marshon Lattimore. O-line is the ticket. It's always the safest bet early in the draft and with a team as many holes as the Jets, building from the trenches out is appropriate.
Admittedly, Ramczyk at No. 6 is a reach, but O-line or CB is a must. These two spots aside from QB are, literally, the two most important spots in the NFL these days.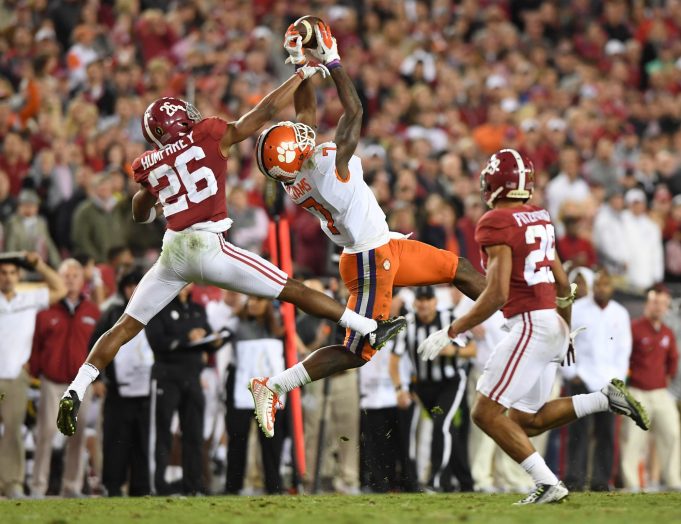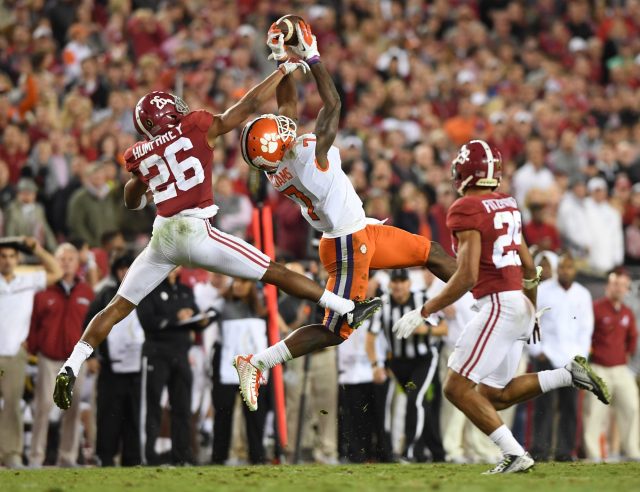 The New York Jets are in that position that they find themselves in every few years, every position could use an upgrade with the exception of the defensive line. With not knowing who will be back and who will be gone from the current roster, I want the Jets to draft a transcendent talent on offense. The two that have this type of ceiling and will be available at pick six are LSU running back Leonard Fournette and Clemson wide receiver, Mike Williams.
As much as I would be thrilled to see Fournette in green and white, the shelf life of running back averages half of a true number one wide receiver. What if I told you Mike Williams numbers as a senior are just as good, if not better then Julio Jones' numbers his senior year? Is that something you might be interested in? If the Jets don't select Williams, Mike Maccagnan needs to trade that pick to someone who will pay the ransom that Atlanta paid for Jones.
The Jets love them some headlines. To grab the headlines with the number six pick in the draft, I see Gang Green selecting Clemson quarterback, Deshaun Watson. Watson went 1-1 against arguably two of the greatest defenses in college football history with the 2015 and 2016 Alabama Crimson Tide. He played well in both games, even in the loss.
I'm not sure Watson's game translates perfectly to the NFL. If he struggles early and his confidence is destroyed, as we have seen with National Championship winners in the past, then the Jets will chalk up another loss in their search for that decade plus franchise quarterback.